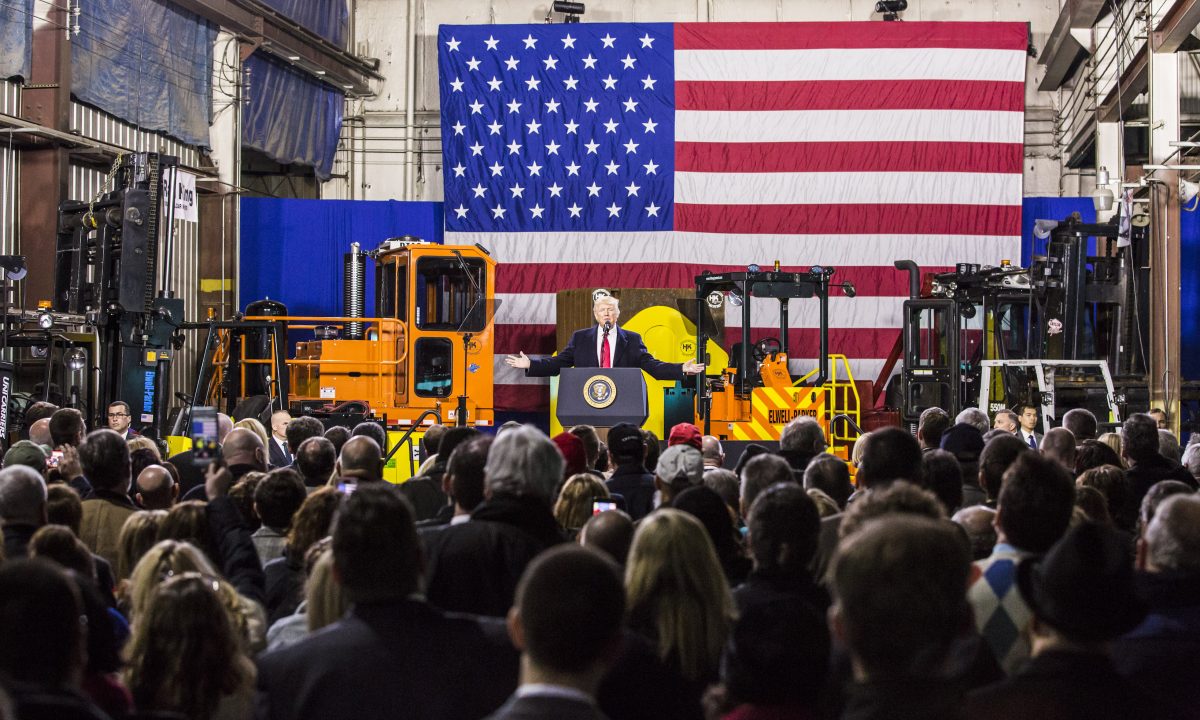 Economy
From sweeping tax reform to support for energy production, President Donald Trump's pro-business policies have boosted the job market, set records in the stock market, and helped individuals and companies to thrive again. The economy hit the Trump administration's 3 percent growth target in the second quarter of 2017 and in the second and the third quarters of 2018.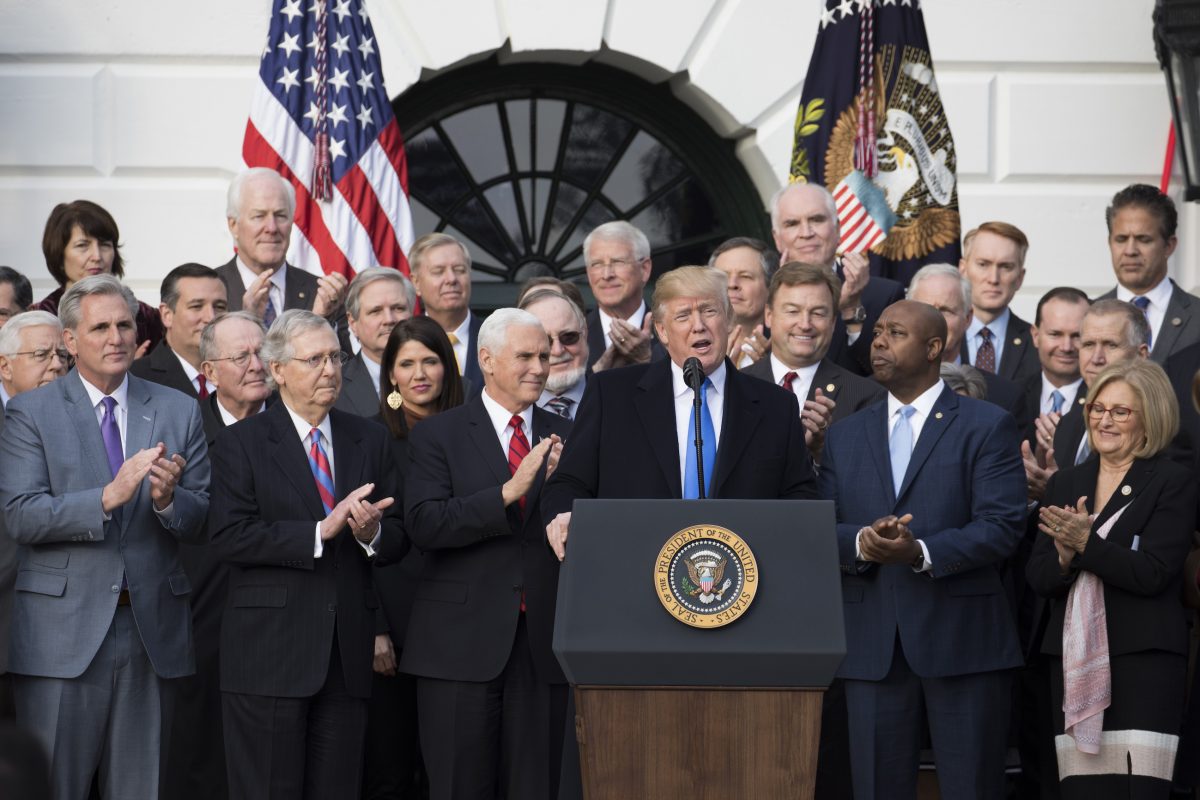 Tax Reform
Since the Tax Cuts and Jobs Act was signed into law in December 2017, the average American business has seen its tax burden drop by more than half.
The United States previously had the highest corporate income tax rate among the 35 industrialized nations. After the passage of the act, the U.S. corporate tax rate dropped from 35 percent to 21 percent.
This put the United States at a competitive advantage to many other nations. The bill also had a positive effect on business investments and hence economic growth. Companies have accelerated their capital spending in 2018 to take advantage of the tax cuts and the full expensing provision.
Last year, optimism within the small-business world soared to its highest levels in 45 years as a result of tax cuts and strong economic growth.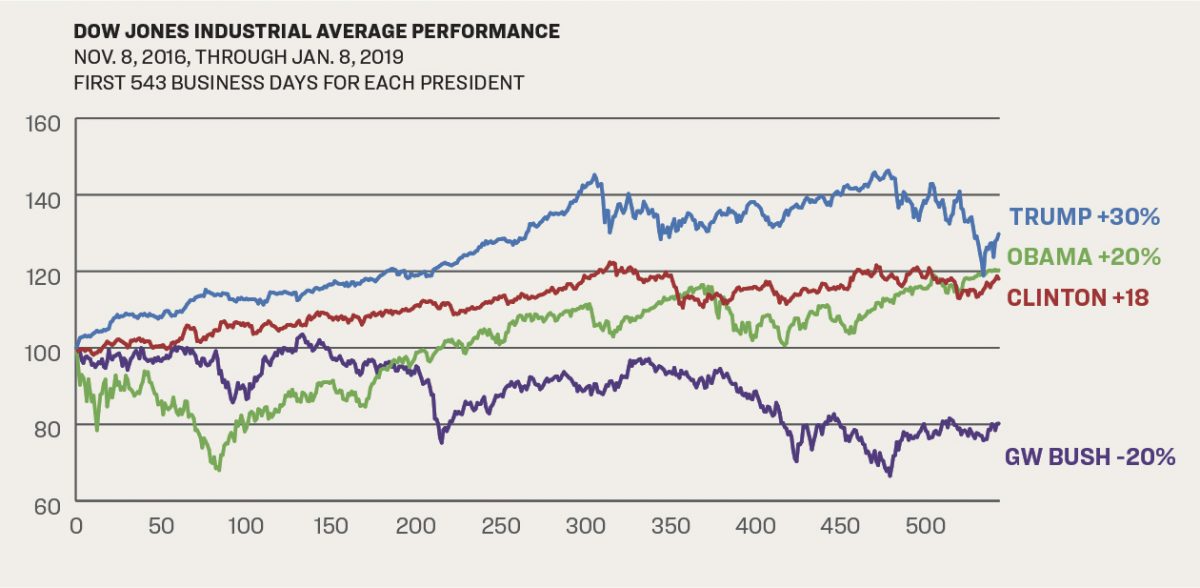 Stock Market
Stock markets have set record after record since President Donald Trump came into office and enacted tax cuts and pro-business policies. Even after the recent pullback on Wall Street, the Dow Jones Industrial Average through Jan. 8 was up by nearly 20 percent since Trump's inauguration and 30 percent since Election Day 2016.
Markets tumbled in recent months due to worries about trade wars, the unwinding of the Federal Reserve's balance sheet, and interest rate hikes. Nevertheless, Dow's two-year gain since Trump's election exceeded the gains recorded during the first two years following the elections of Presidents Barack Obama, George W. Bush, and Bill Clinton.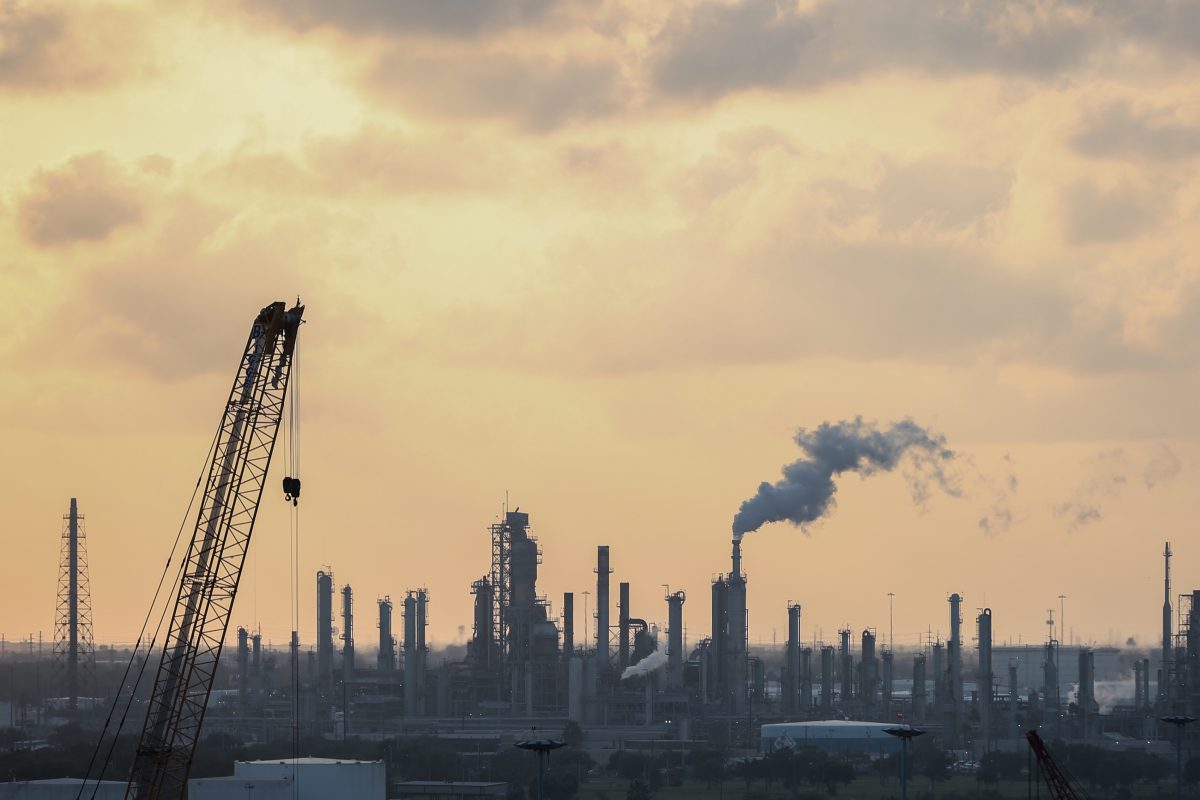 Record-High Oil Production
Under the Trump administration, the United States has become the world's leading crude oil producer, surpassing Russia and Saudi Arabia. U.S. oil production broke a record set in 1970 for the first time in November 2017.
According to the latest official report, U.S. crude output hit an all-time high, exceeding 11.5 million barrels per day in October. The United States also became a net oil exporter for the first time in almost 75 years, a significant step toward achieving "energy independence and dominance," goals set by Trump.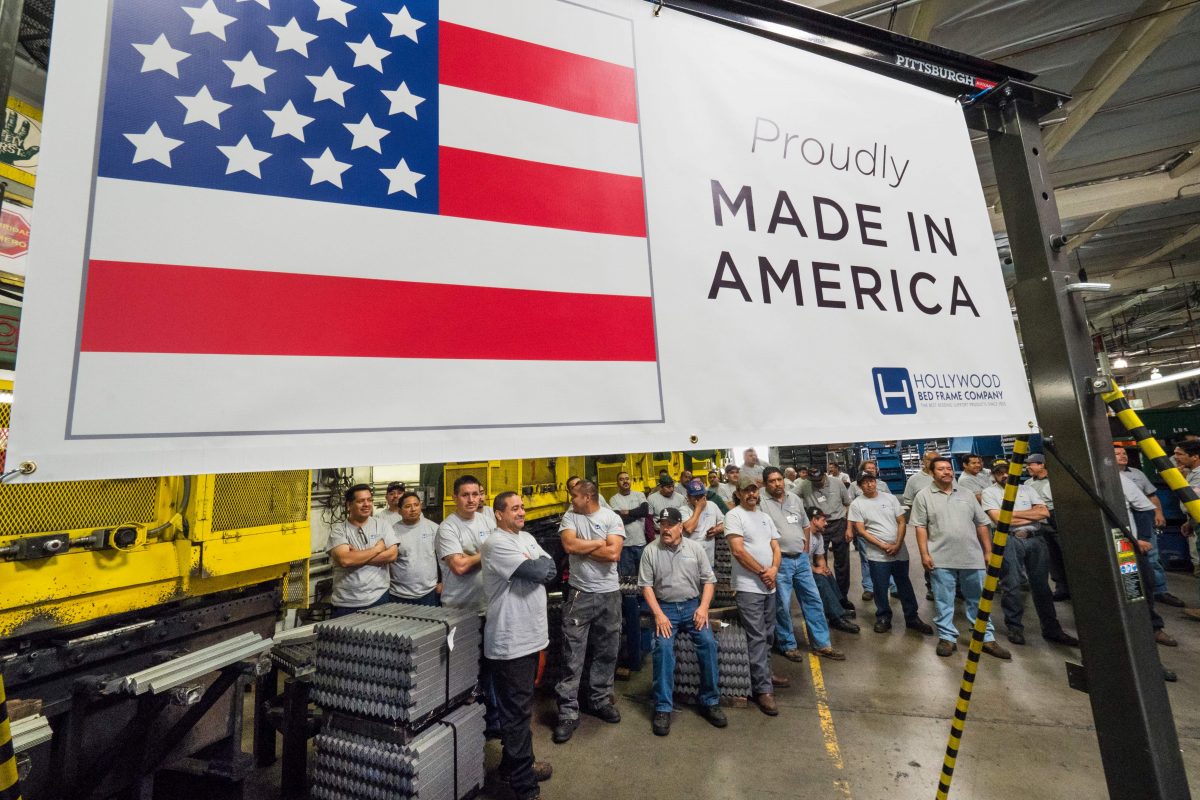 Robust Jobs Market
The tax cuts, as well as strong corporate earnings, helped drive U.S. job growth. Job openings surged to record-high levels last year, with vacancies increasingly exceeding the number of unemployed workers.
The unemployment rate fell to 3.7 percent for the first time in nearly 50 years. In December 2018, the unemployment rate inched up to 3.9 percent. The economy added more than 4.8 million jobs in the first two years of Trump's term. Wage growth, which had been stagnant since the early 1970s, started to rise last year as well.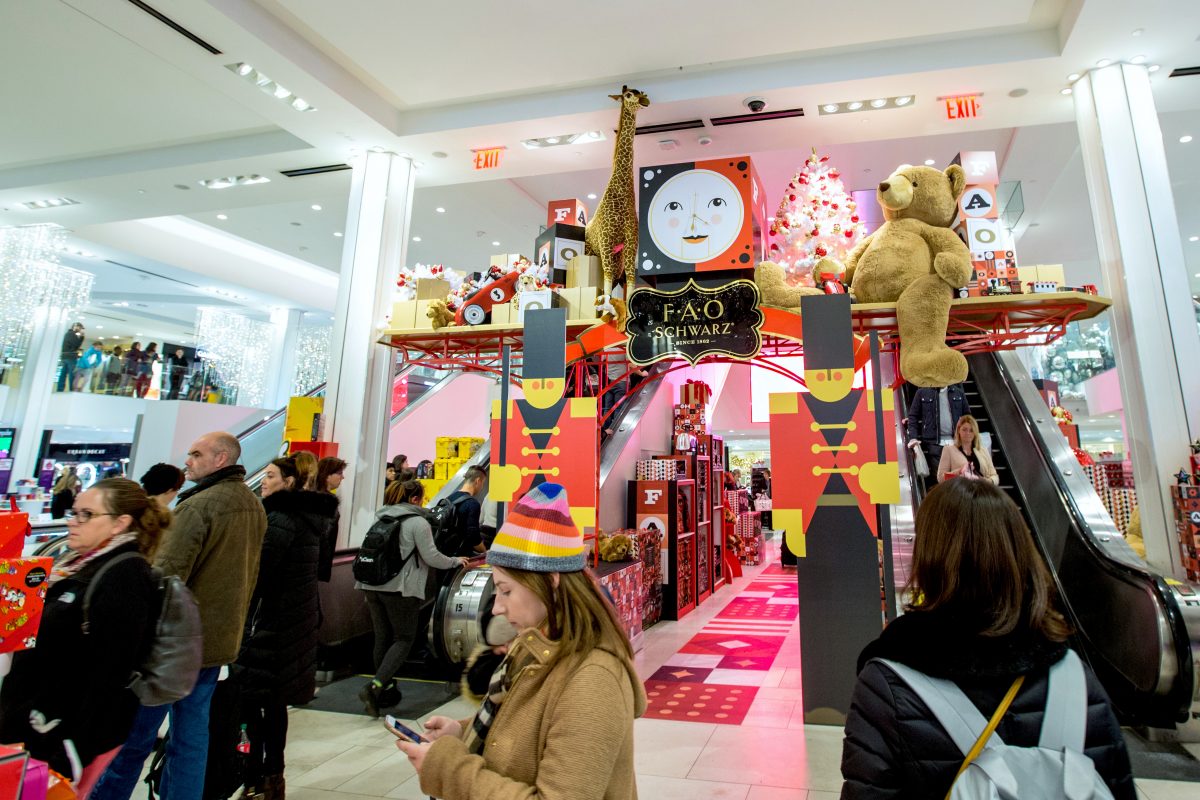 GDP Growth
The U.S. economy ramped up and hit the Trump administration's 3 percent growth target in the second quarter of 2017 and in the second and the third quarters of 2018. Especially in 2018, the economy had blockbuster growth, with the gross domestic product (GDP) surging 4.2 percent in the second quarter—its fastest pace since 2014. Strong consumer and business spending buoyed economic growth in the same period.
The economy expanded at a 3.4 percent annual rate in the third quarter of 2018. While the reading came lower than the second quarter pace, it still marked the strongest back-to-back quarters of GDP growth since 2014.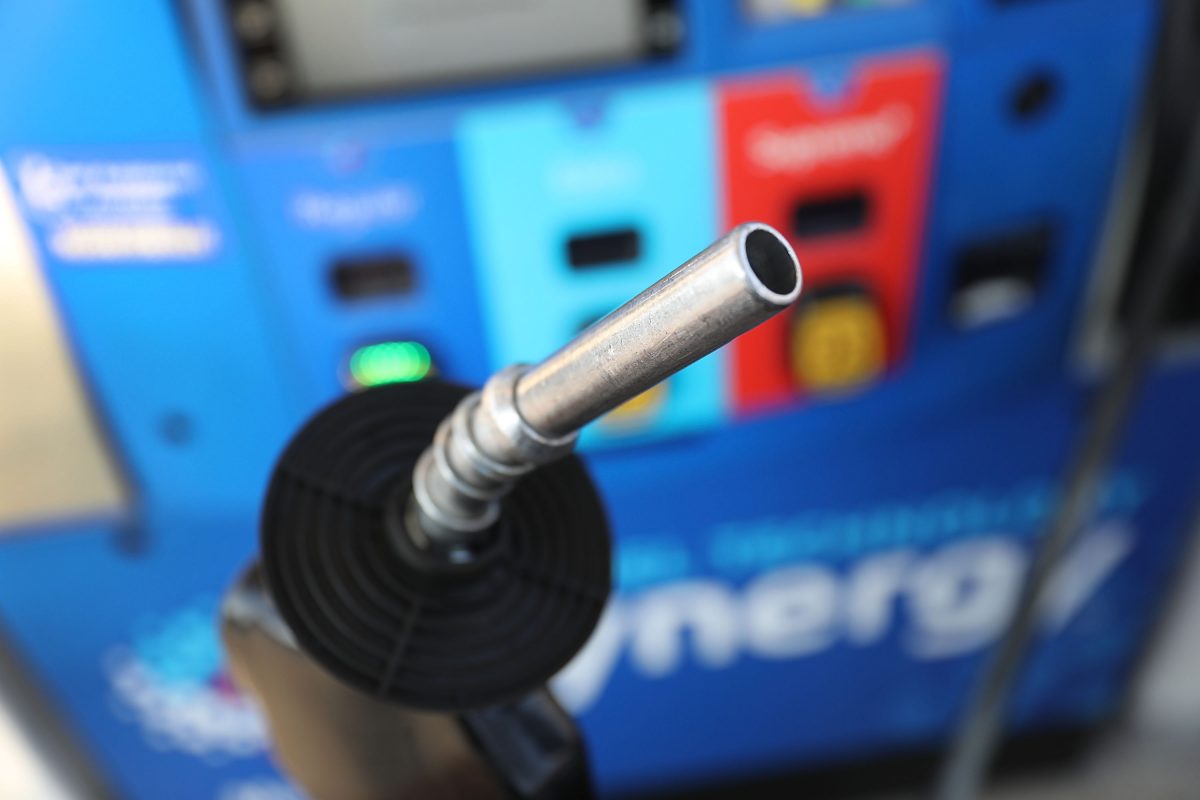 Low Gas Prices
Oil prices took a nosedive since peaking in early October 2018. West Texas Intermediate (WTI) crude futures tumbled from a nearly four-year high of $76 on Oct. 3 to $50 on Jan. 8. From peak to trough, WTI benchmark lost a third of its value. In November, Trump reinstated economic sanctions on Tehran but granted waivers to eight countries for oil imports from Iran to prevent a spike in oil prices.
Try The Epoch Times Newspaper for Only $1
Start My $1 Month Trial
Oil prices sold off sharply after the news as the market did not expect the exemptions. Trump has likened the lower oil prices to tax cuts, as they are an important windfall for consumers and the overall economy. He has repeatedly criticized the Organization of the Petroleum Exporting Countries, led by Saudi Arabia, and called on the organization to increase output and lower oil prices.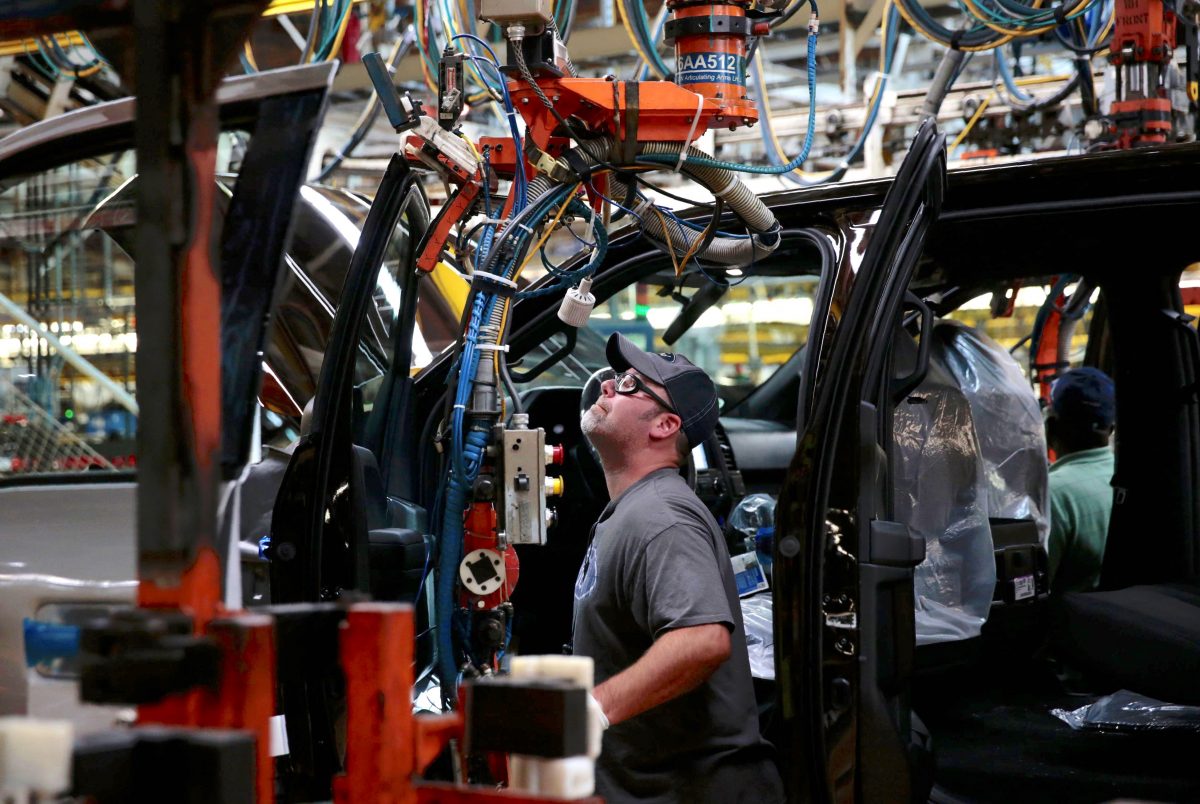 Surge in Manufacturing Activity
Manufacturers' optimism in 2018 reached an all-time high, according to a survey conducted by the National Association of Manufacturers. The demand for manufacturers' products has increased in a broad range of industries, and the closely watched Purchasing Managers' Index has continued to expand, showing general optimism across U.S. manufacturers. In addition, the manufacturing industry posted net job gains of 284,000 in 2018, its best year since 1997.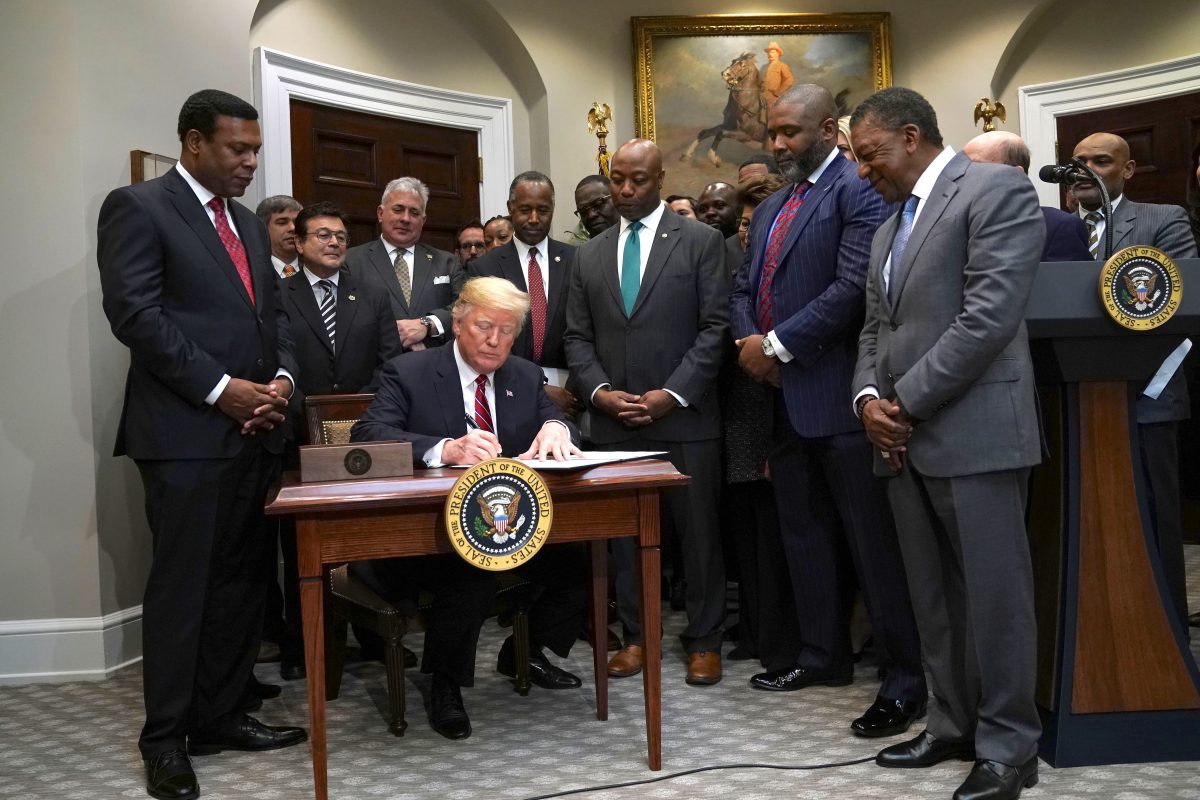 Opportunity Zones
Created by Trump's tax reform, the "opportunity zones" program incentivizes Americans and foreigners to invest in economically underserved communities throughout the United States. The program offers tax incentives to private investors who invest in these zones. Last year, the Treasury Department certified more than 8,700 distressed communities as qualified opportunity zones.
The government has projected that as much as $100 billion in private capital could be funneled into these distressed areas. Many funds have been set up and are raising money to target this new asset class. The opportunity zones program has the potential to become America's largest economic development program. It may help revitalize areas that have been behind in growth compared to the national economy, by bringing businesses and jobs.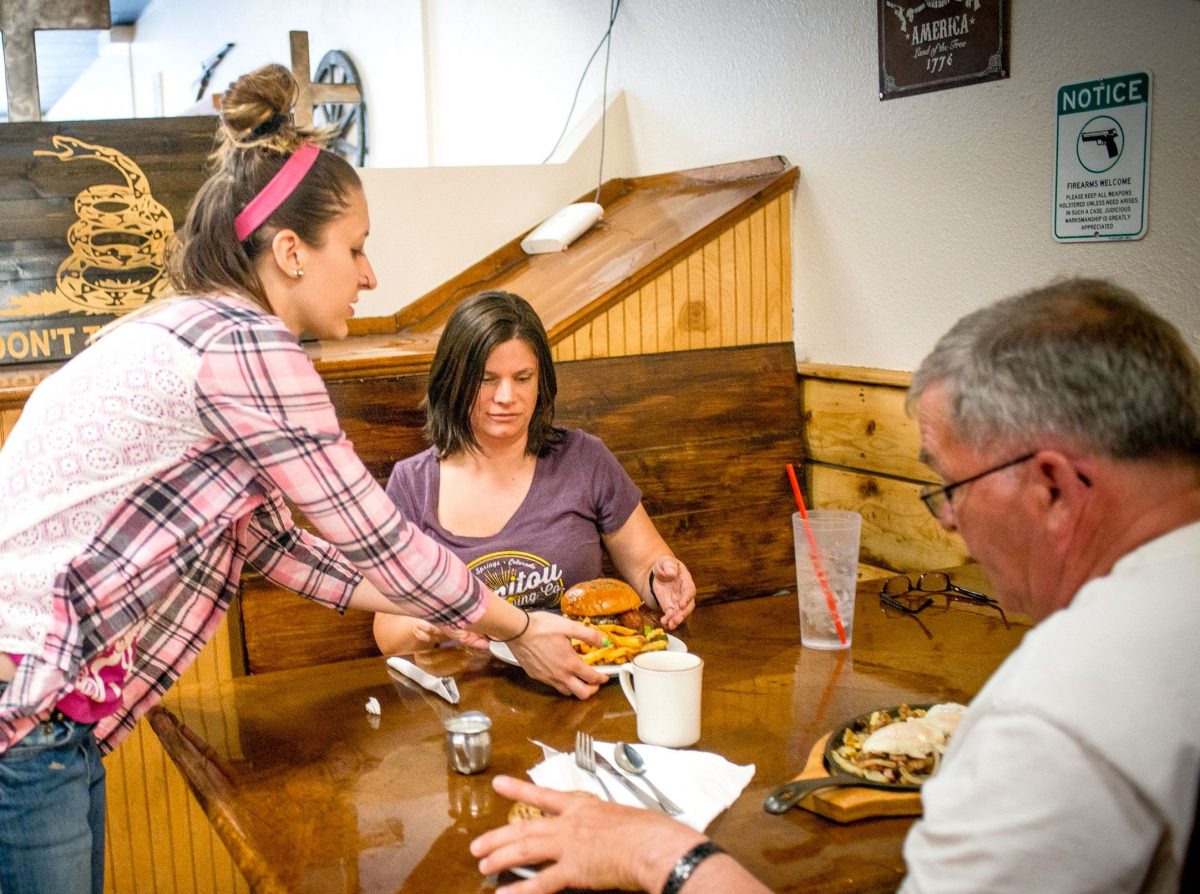 Rise in Middle-Class Income
The median household income of middle-class families reached a record high in 2017.
A Census Bureau survey showed the median income rose to $61,372, from $60,309 a year earlier, when adjusted for inflation.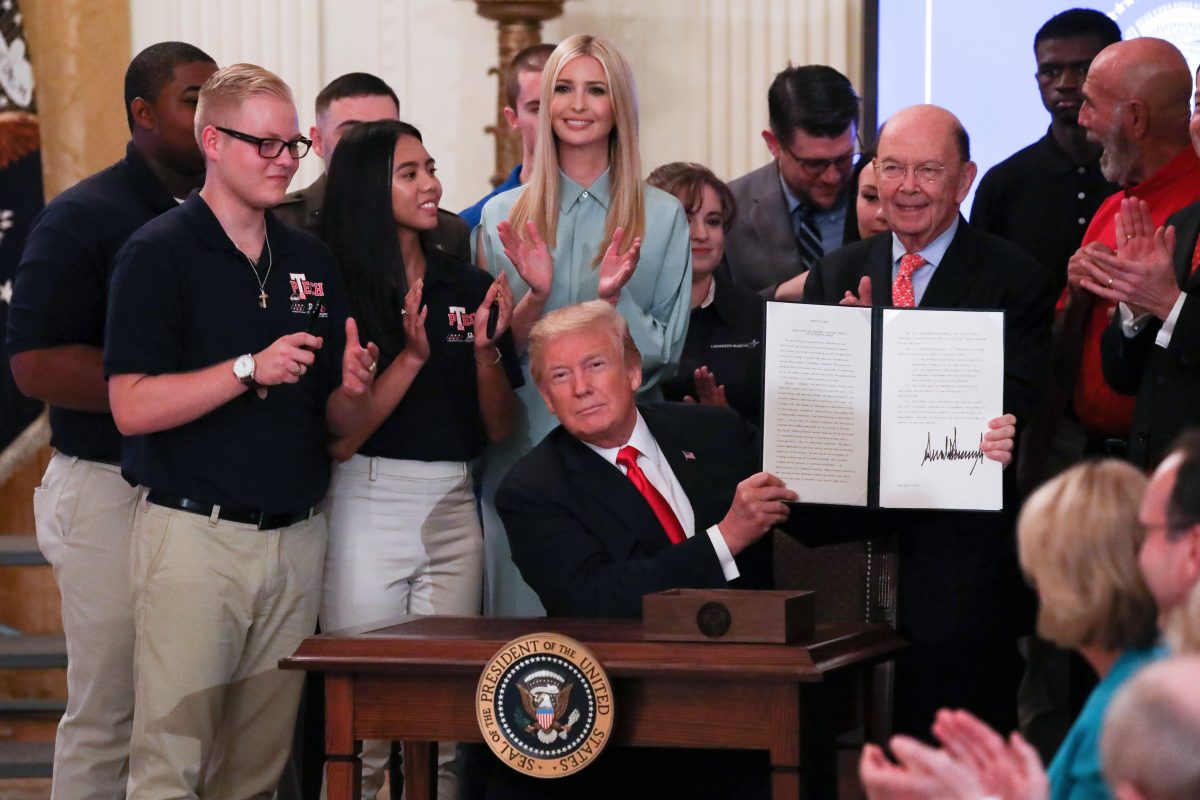 Fixing Workplace Skills Gap
Closing the workplace skills gap has been one of Trump's top priorities. The skills gap is a key problem for American companies as they struggle to find workers with the talents they need. Trump recently signed an executive order to create a task force that will develop a strategy to address the problem. He also has mobilized more than 100 U.S. companies and organizations to support his workforce initiative by pledging to train more than 6 million workers and students for new jobs and in new skills.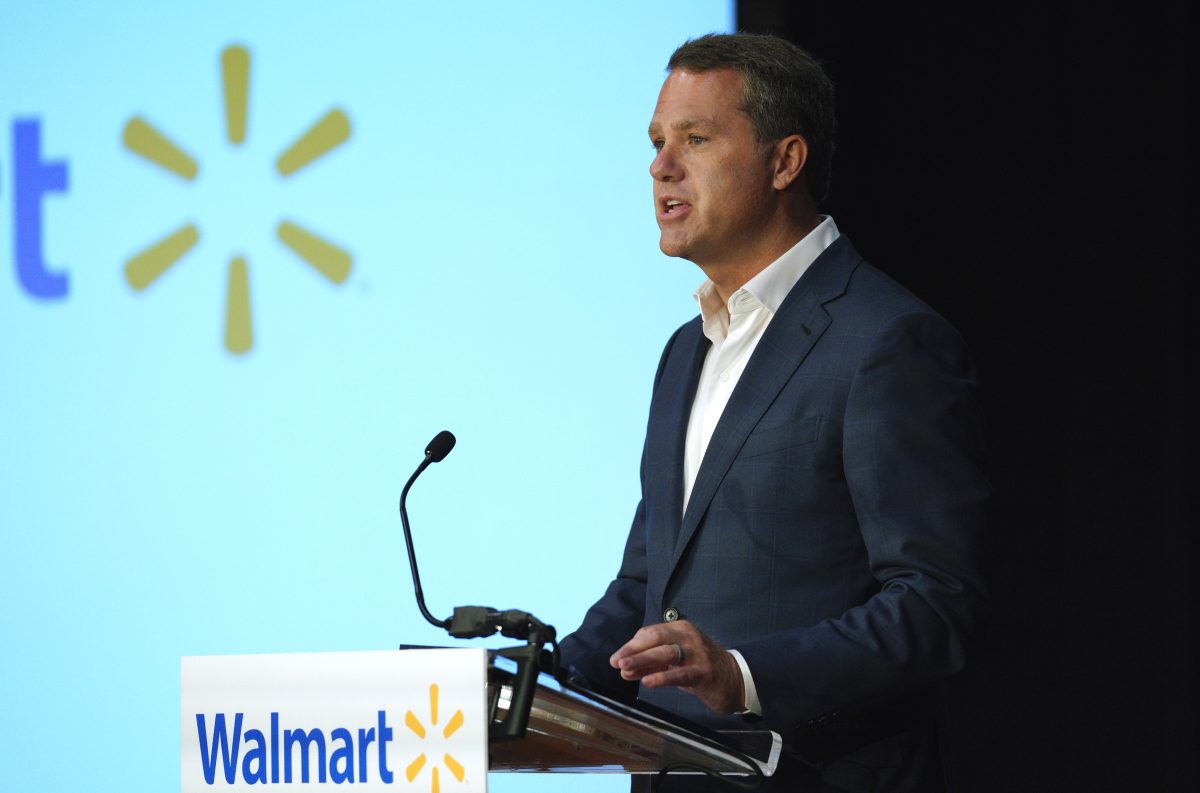 Tax Reform Benefits
Last year, Americans started to feel the effects of the federal tax reform signed into law by Trump in December 2017. The sweeping tax overhaul prompted more than 700 companies to issue cash bonuses, pay-raises, and other benefits to their employees. Nearly 4 million Americans have benefited from higher take-home pay, according to Americans for Tax Reform, a nonprofit advocacy group.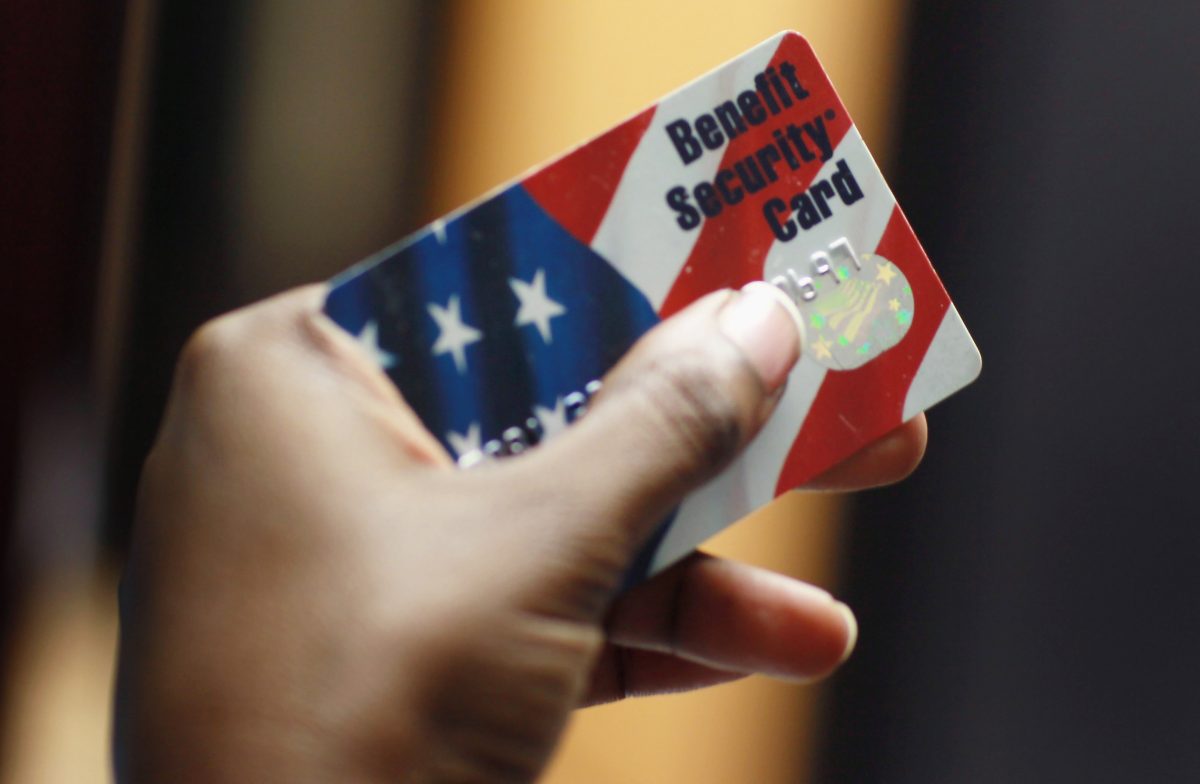 2 Million Americans Off Food Stamps
The number of Americans receiving food-stamp benefits dropped to a six-year low during Trump's first year in office, reflecting a healthy jobs market and an improving economy.
On average, 42.2 million Americans received food stamps in 2017, down 11 percent from 2013, when food-stamp usage reached record levels. From 2000 to 2013, food stamp participation grew every year except 2007.
The food stamps program, officially known as the Supplemental Nutrition Assistance Program, cost American taxpayers $68 billion in 2017. That's 4 percent less than last year and 15 percent less than the historical high of $79.9 billion in 2013.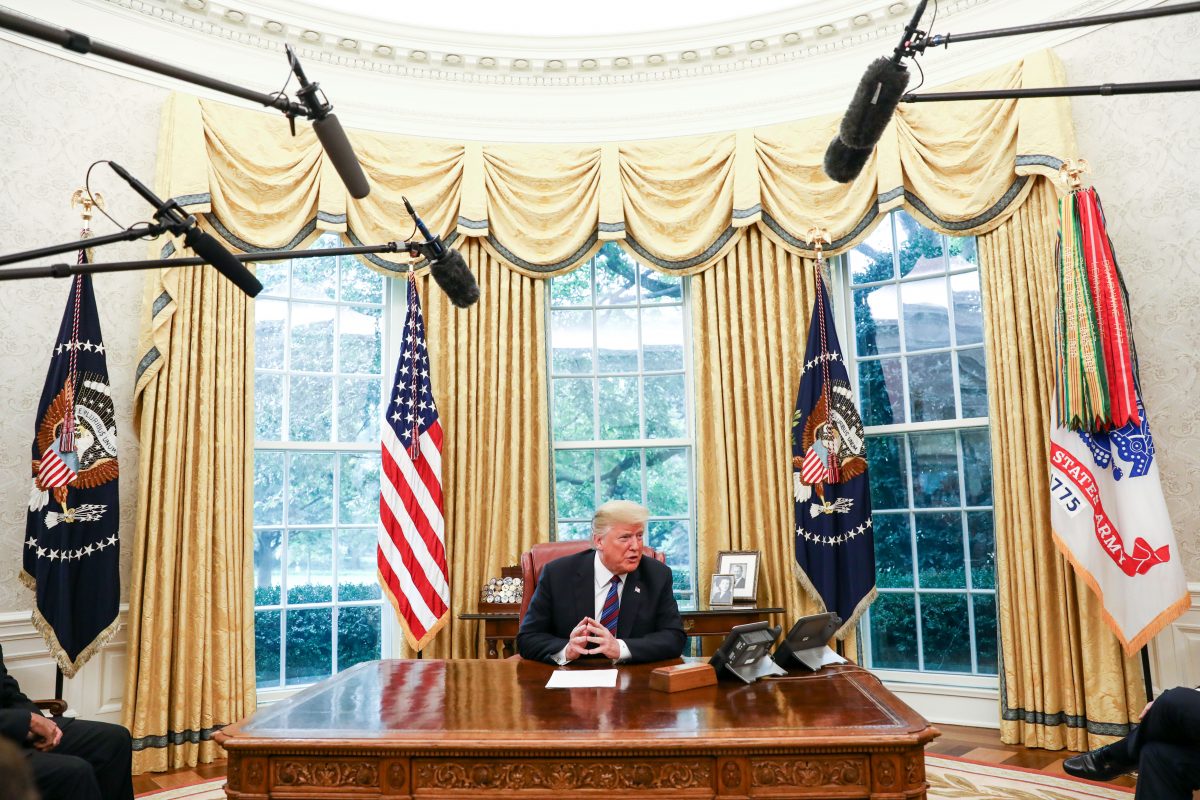 Trade
Trump made waves when he overhauled the 24-year-old North American Free Trade Agreement (NAFTA) and replaced it with the U.S.–Mexico–Canada Agreement (USMCA), which promotes production and jobs in the United States. Tariffs on Chinese goods persuaded Chinese leader Xi Jinping to sit down with Trump to address Washington's concerns.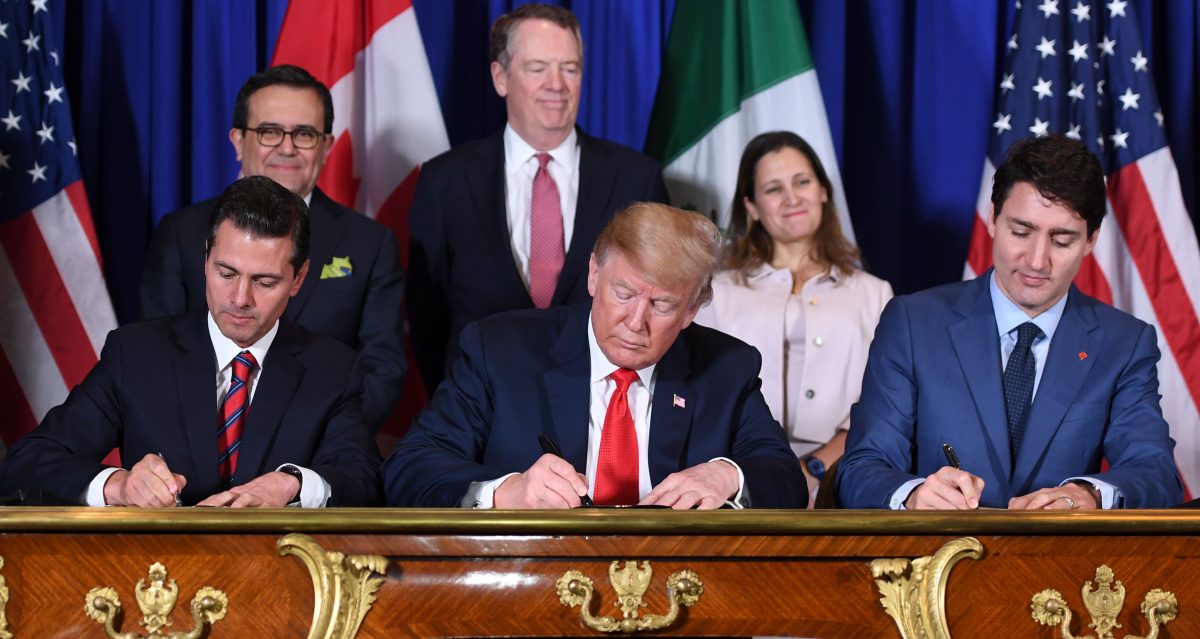 NAFTA Replacement: USMCA
The Trump administration landed its biggest trade win last year by overhauling NAFTA, which Trump called "the worst trade deal in the history of the country." The new USMCA pact ended the tensions with two of the United States' biggest trading partners.
The three countries signed the agreement on Nov. 30 on the sidelines of the G-20 summit in Argentina. The pact still needs to be ratified by lawmakers in the three countries. The new deal is a substantial improvement to the old agreement, which promotes production and jobs in the United States. The new rules, for example, incentivize the use of high-wage manufacturing labor in the automotive sector.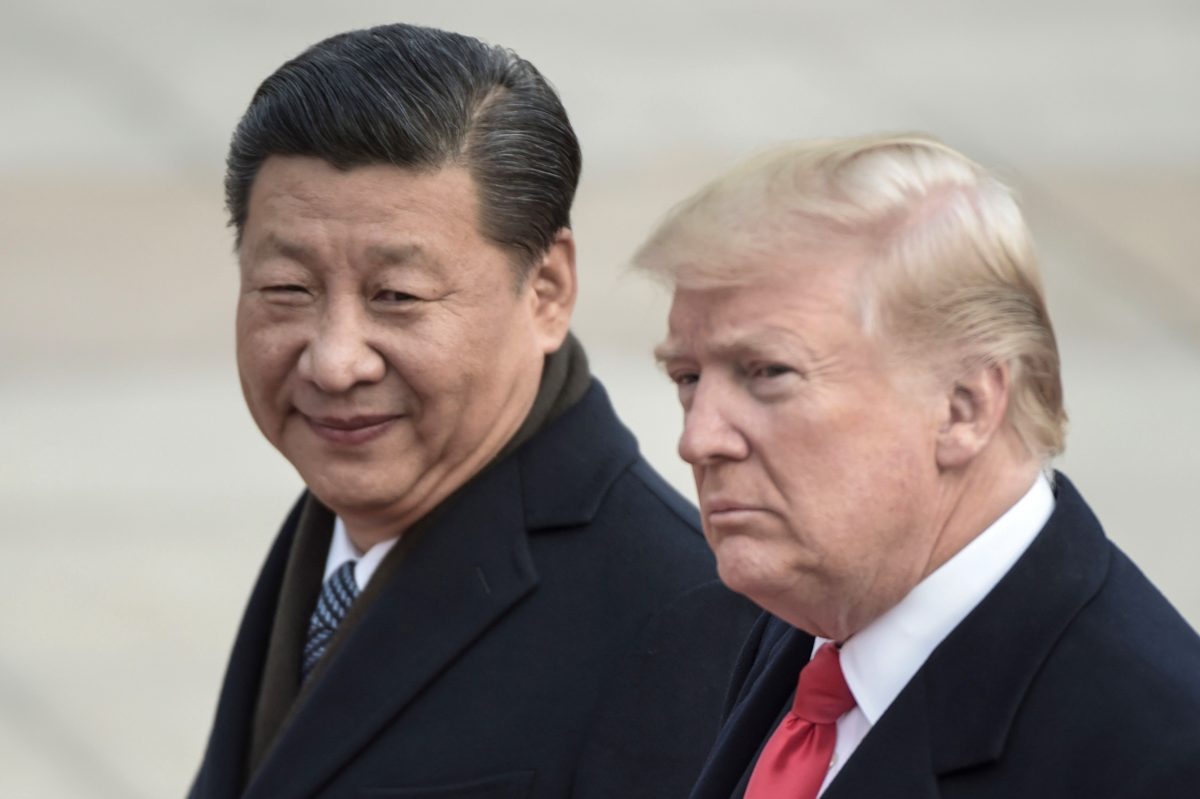 Trade War With China
Trump sought to take a tougher stance on China's decades-long protectionist and trade-distorting policies. He launched a tariff campaign early last year as part of a strategy to end China's unfair trade practices. For years, Washington has accused China of stealing key technologies and intellectual property from foreign companies using various tactics that include physical and cyber theft and forced technology transfers.
The trade tension between the United States and China escalated when Trump imposed tariffs on nearly $250 billion worth of Chinese goods. Contrary to popular belief, Trump's tariffs have worked and have convinced Chinese leader Xi Jinping to sit down with Trump to address Washington's concerns. In early December, both sides declared a 90-day ceasefire on tariff increases. As part of the truce deal, China for the first time made a firm commitment to delivering structural changes with respect to forced technology transfer, intellectual property protection, cyber intrusions, and cyber theft of trade secrets.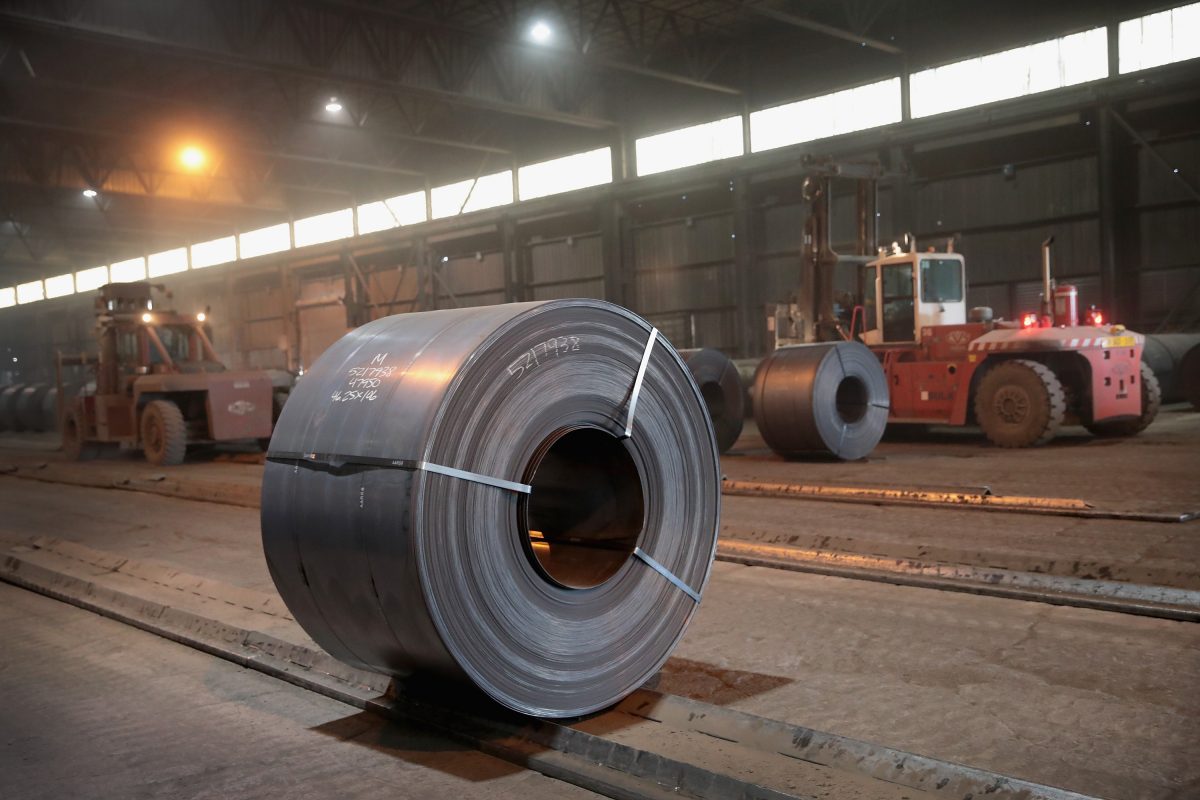 Steel and Aluminum Tariffs
Since his election in 2016, Trump has made preserving national security one of his priorities. The Trump administration launched a Section 232 investigation in 2017 that concluded that dependence on imported steel and aluminum impaired national security. As a result, Trump signed orders imposing a 25 percent tariff on imported steel and a 10 percent tariff on imported aluminum in March 2018.
Excess steel and aluminum, which are heavily subsidized by foreign governments, have created a destructive ripple effect on American producers and workers. Tens of thousands of American workers have faced layoffs, and dozens of factories have been shut down since 2000. Following the announcement of tariffs, however, metal manufacturers have started to reinvest in domestic production, creating new jobs.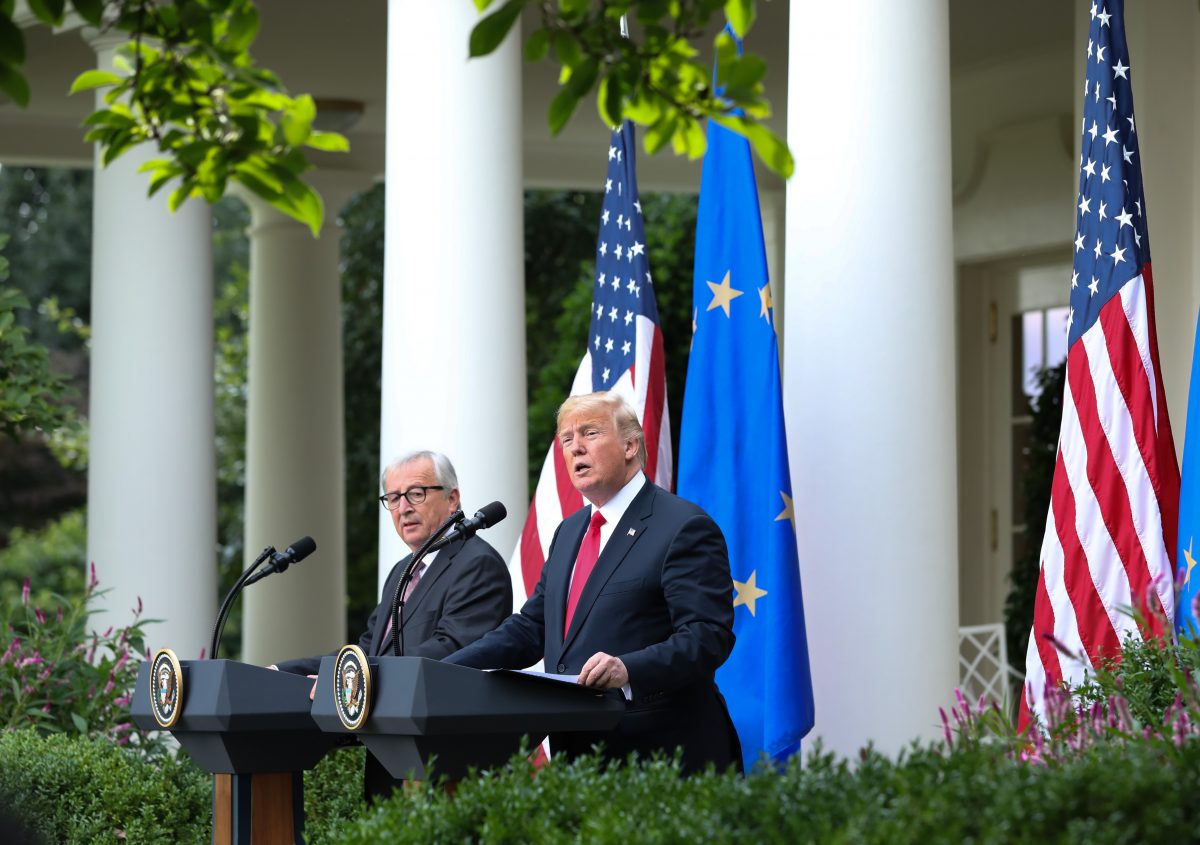 A New Phase With Europe
The Trump administration reached a new deal with the European Union in July 2018, declaring a "new phase" in relations. Trump and European Commission President Jean-Claude Juncker agreed in a joint statement to "work together towards zero tariffs, zero non-tariff barriers, and zero subsidies on non-auto industrial goods."
For the first time, both sides reached an understanding to cooperate against unfair trade practices and reform the World Trade Organization (WTO). As part of the deal, the EU pledged to buy more soybeans and liquefied natural gas (LNG) from the United States.
Try The Epoch Times Newspaper for Only $1
Start My $1 Month Trial
The bloc has kept its promise, doubling its imports of U.S. soybeans and increasing its imports of LNG by more than 50 percent during the same period. EU officials, however, have been reluctant to include U.S. agriculture in future negotiations, which continues to be a major sticking point between Washington and Brussels.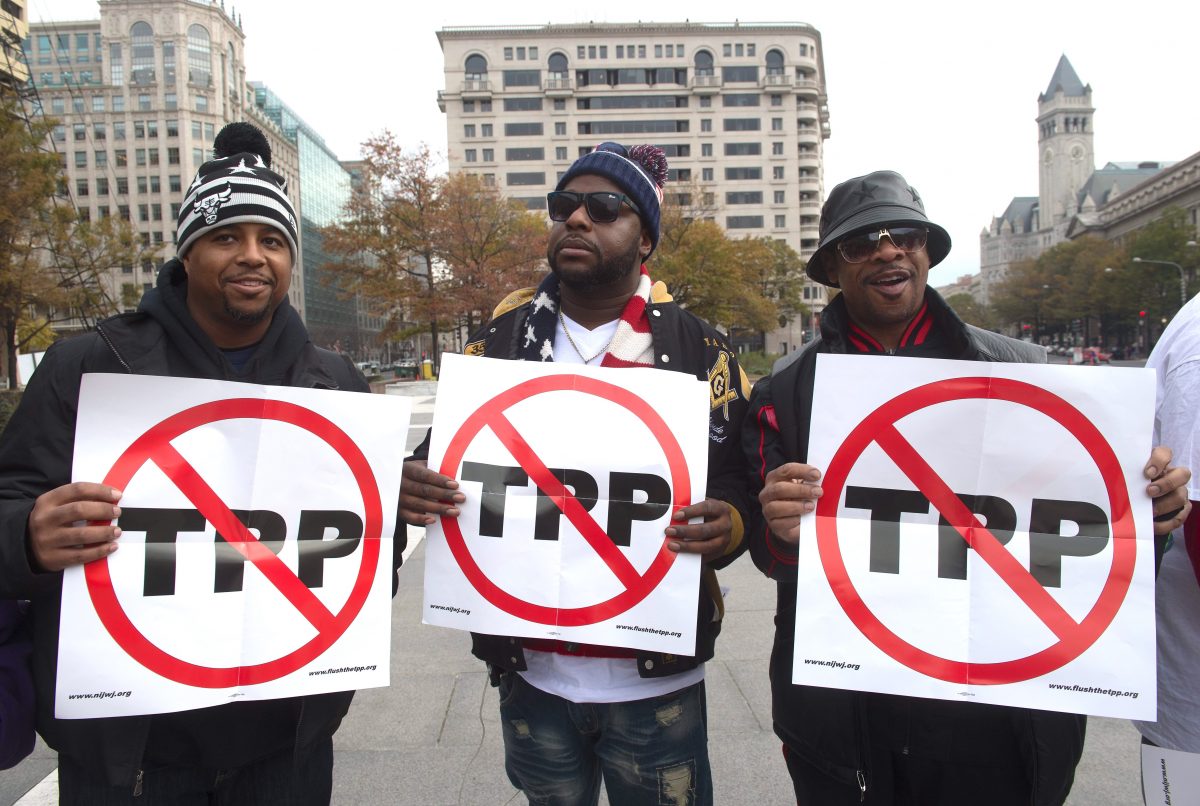 Ending TPP
Seventy-two hours after taking office, Trump fulfilled one of his campaign promises by withdrawing the United States from the Trans-Pacific Partnership (TPP). The pact, negotiated under Obama, promised to boost trade and strengthen economic ties between the 12 countries involved. However, some experts claimed that it would have zero effect on the U.S. economy and hence was a useless deal for America.
While 18,000 tariffs would be cut for American exporters under the pact, most of these deals involved products that the United States never exported, or exported only in small amounts, to TPP partners, according to a paper published by Roosevelt Institute.
Trump made it clear that he preferred bilateral trade deals over regional or multilateral agreements. And he convinced Japan, the largest economy in the TPP group, to enter bilateral trade talks with Washington.

Deregulation
One of Trump's campaign promises was to reduce the over-regulation that hampers American competitiveness and productivity. Highlights include rolling back the 2010 Dodd-Frank Act, thus freeing smaller banks from the higher compliance costs the act imposed. The Trump administration also repealed the internet regulations known as "net neutrality."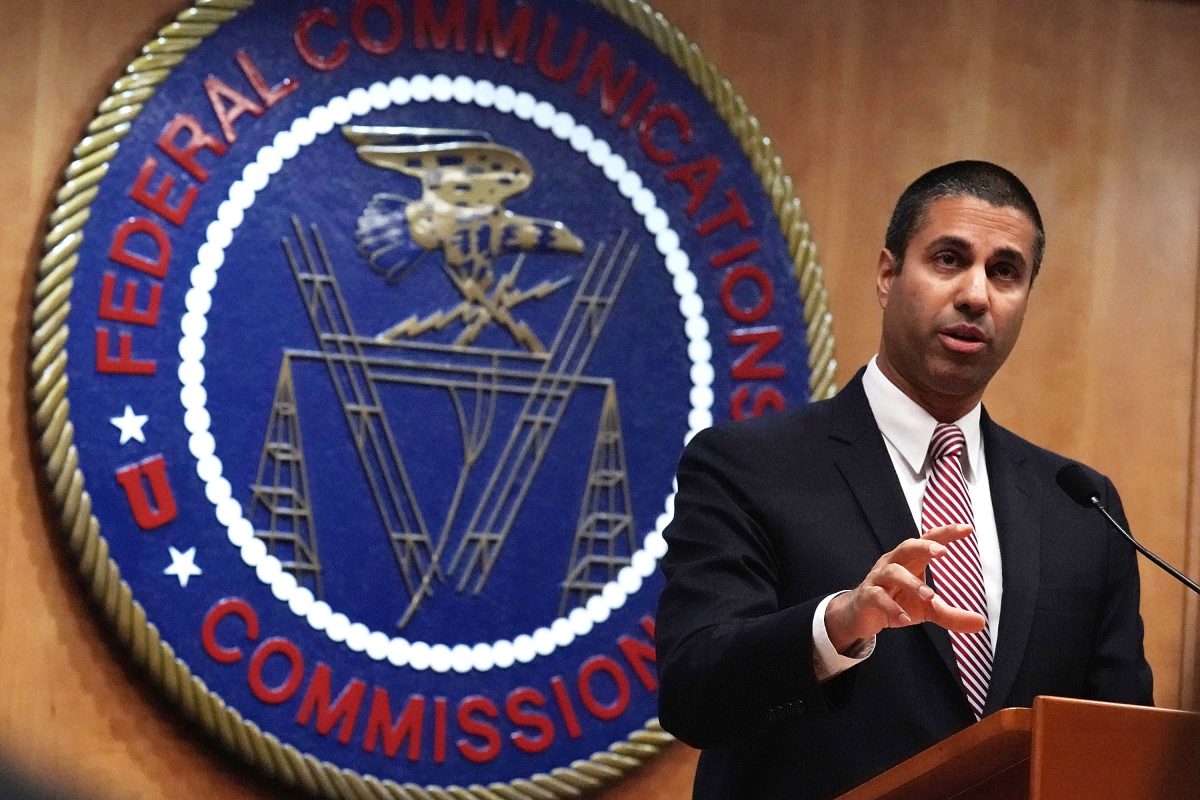 Net Neutrality Rejected
The U.S. Federal Communications Commission repealed internet regulations adopted in 2015 known as "net neutrality."
Proponents of the Obama-era rules had argued that the increase in regulation was necessary to prevent internet service providers from charging more for access to websites that consume a lot of data, such as Netflix.
However, FCC Chairman Ajit Pai said the regulations, in effect, micromanaged the internet and stifled innovation.
White House press secretary Sarah Sanders said that President Donald Trump supports a free internet.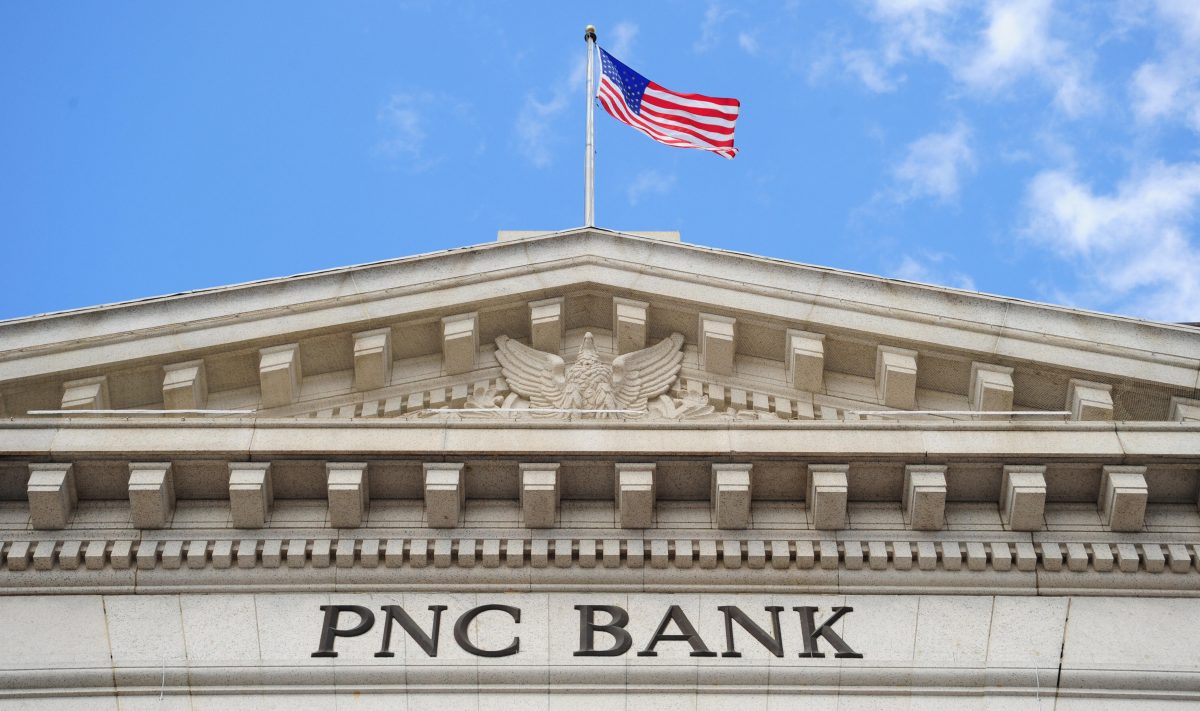 Rolling Back Dodd-Frank
Trump pledged to roll back the Dodd-Frank Act, a massive compilation of banking regulations signed into law in 2010 by Obama. The legislation, which aimed to end the "too big to fail" mentality, has instead hurt small banks and consumers.
In May 2018, Trump signed the biggest rollback of banking regulations since the legislation was enacted, relieving pressure on smaller banks that had struggled with the higher compliance costs. Small banks were also freed from the Volcker Rule, which bans firms from making risky bets with their own assets. Trump said the rollbacks would help community banks and credit unions that suffered from years of overregulation.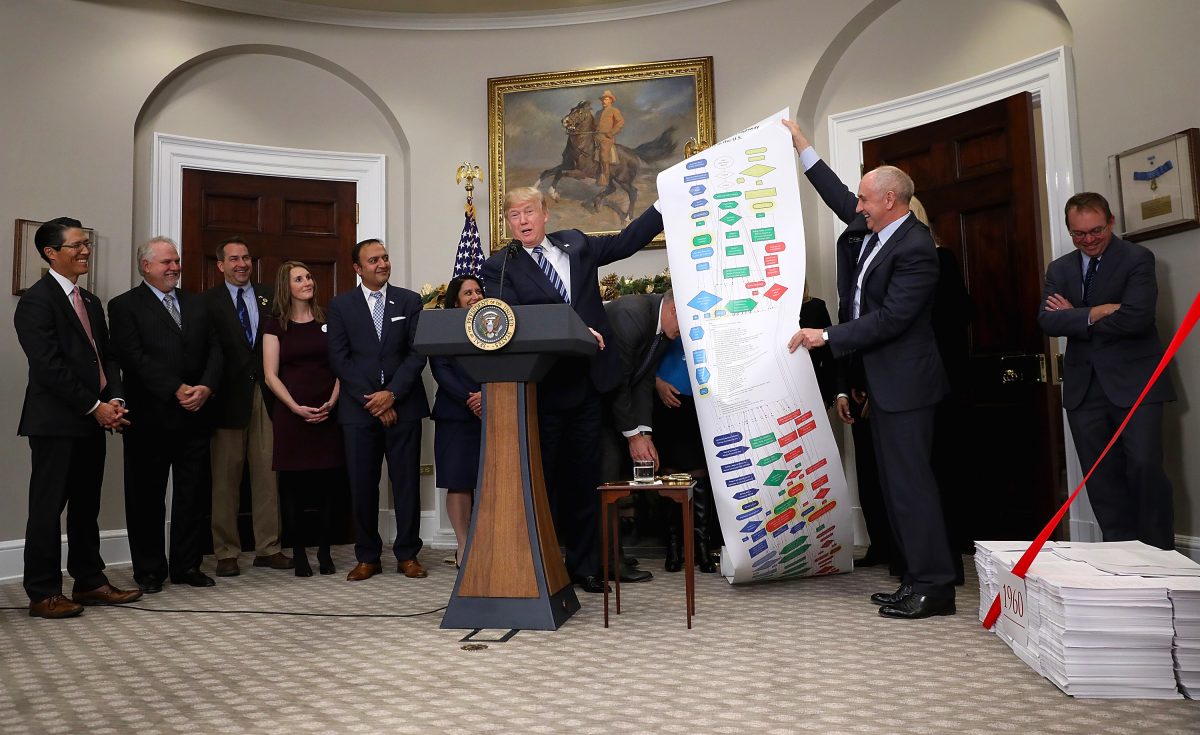 Cutting Red Tape for Infrastructure Projects
Trump signed an executive order in August 2017 to fix an inefficient and overregulated infrastructure approval process. The order aimed to speed up the environmental review and permitting process, which can take years, sometimes even more than a decade. Delays in major infrastructure projects can cost the economy trillions.
However, executive orders can't solve the problem alone; Congress has to pass legislation to codify the changes into law and clarify lines of authority in the environmental review process.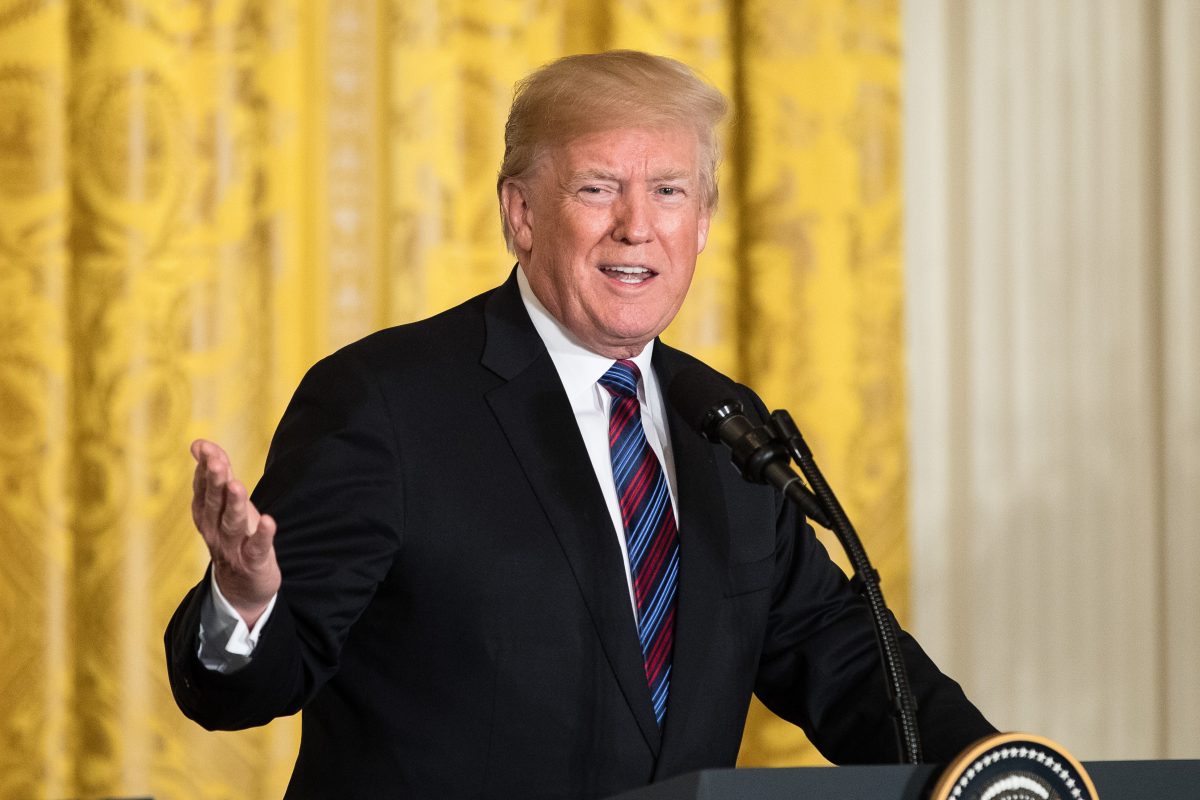 2-for-1 Deregulation Plan
Within 10 days of taking office, Trump ordered his administration to slash regulatory hurdles. In January 2017, he signed an executive order that required two past rules to be removed for every new regulation proposed. Instead of eliminating two old regulations, federal agencies eliminated 22 for every new regulation in 2017, according to the White House. The Trump administration achieved $23 billion in savings from 176 deregulatory actions in fiscal year 2018.
In addition, the administration issued 65 percent fewer "significant" rules than the Obama administration, after 22 months in office. Under the previous administration, the perpetual accumulation of regulations slowed annual economic growth by 0.8 percent on average, according to a 2016 paper by the Mercatus Center. The economy in 2012 would have been $4 trillion higher if regulation had remained at its 1980 level, stated the paper.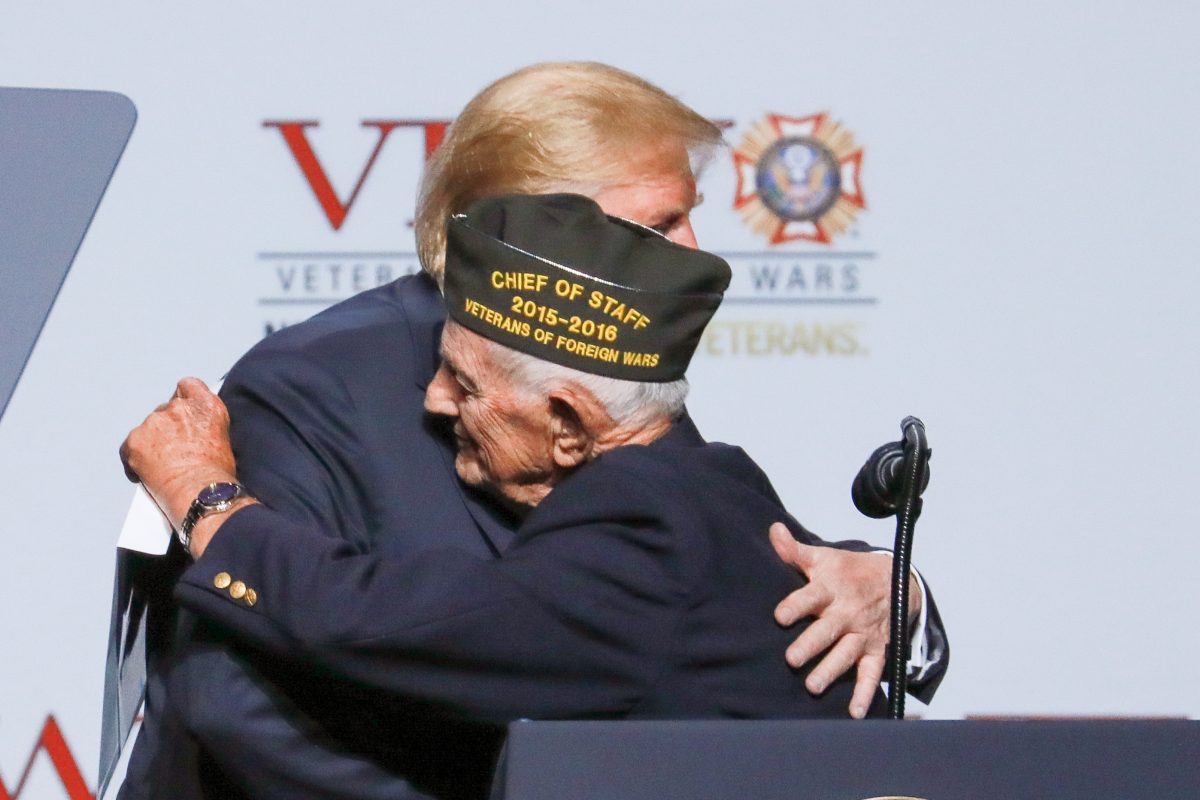 Veterans
Trump signed multiple bills into law overhauling the Veterans Affairs Department to increase benefits for veterans and service members. To increase accountability in the troubled agency, the Trump administration has demoted, fired, or suspended some 4,300 Veterans Affairs workers. One bill gives veterans the ability to see a private doctor if VA hospitals are unable to provide the care they need.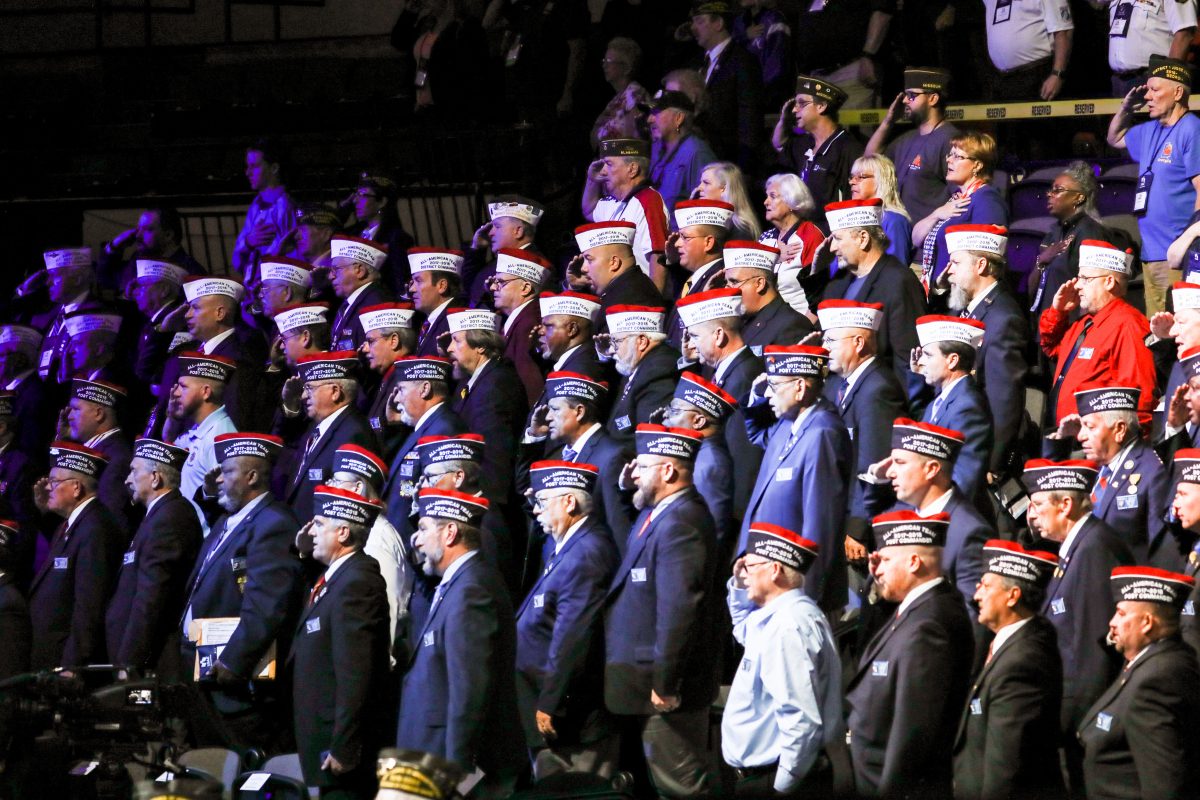 Expanded Private Care Options for Veterans
Trump on June 6 signed a bill into law that makes it possible for veterans to see a private doctor if Veterans Affairs (VA) hospitals are unable to provide the care or services a veteran requires.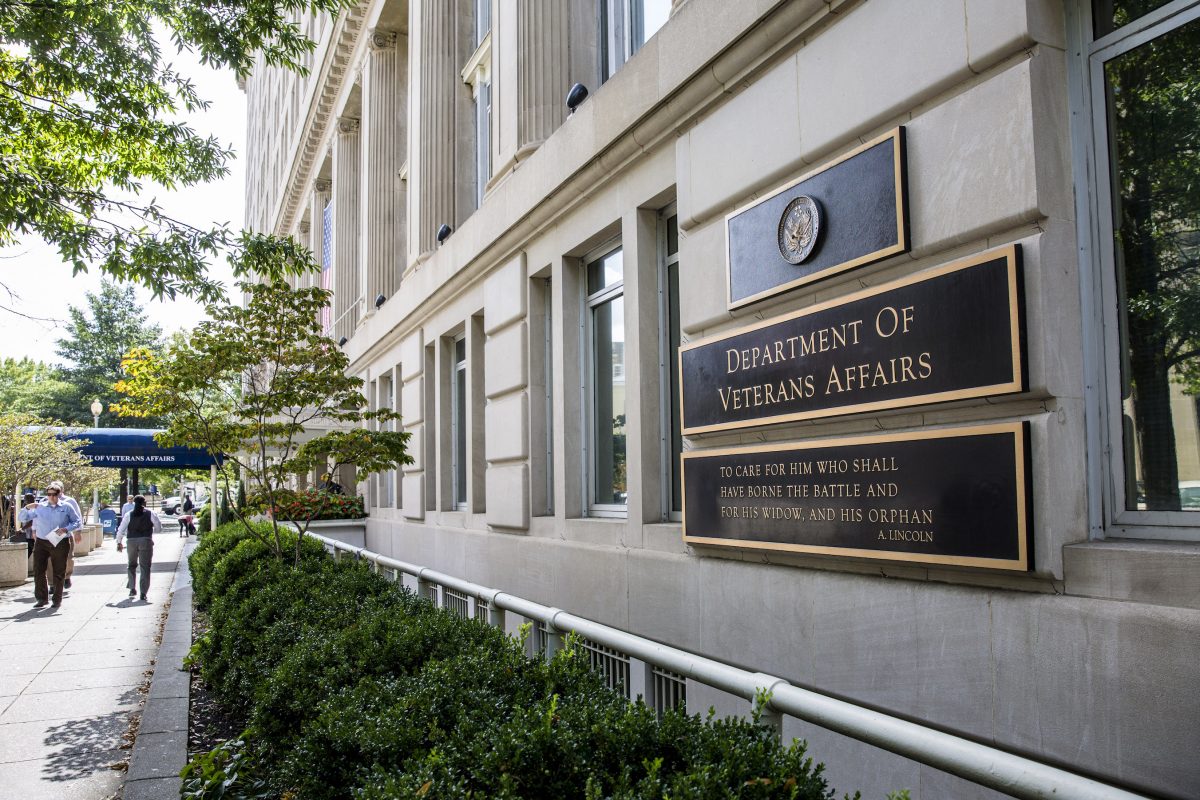 4,300 VA Employees Punished
Some 4,300 Veterans Affairs workers have been demoted, fired, or suspended since Trump took office. The firings are part of the president's efforts to hold employees accountable for their performance.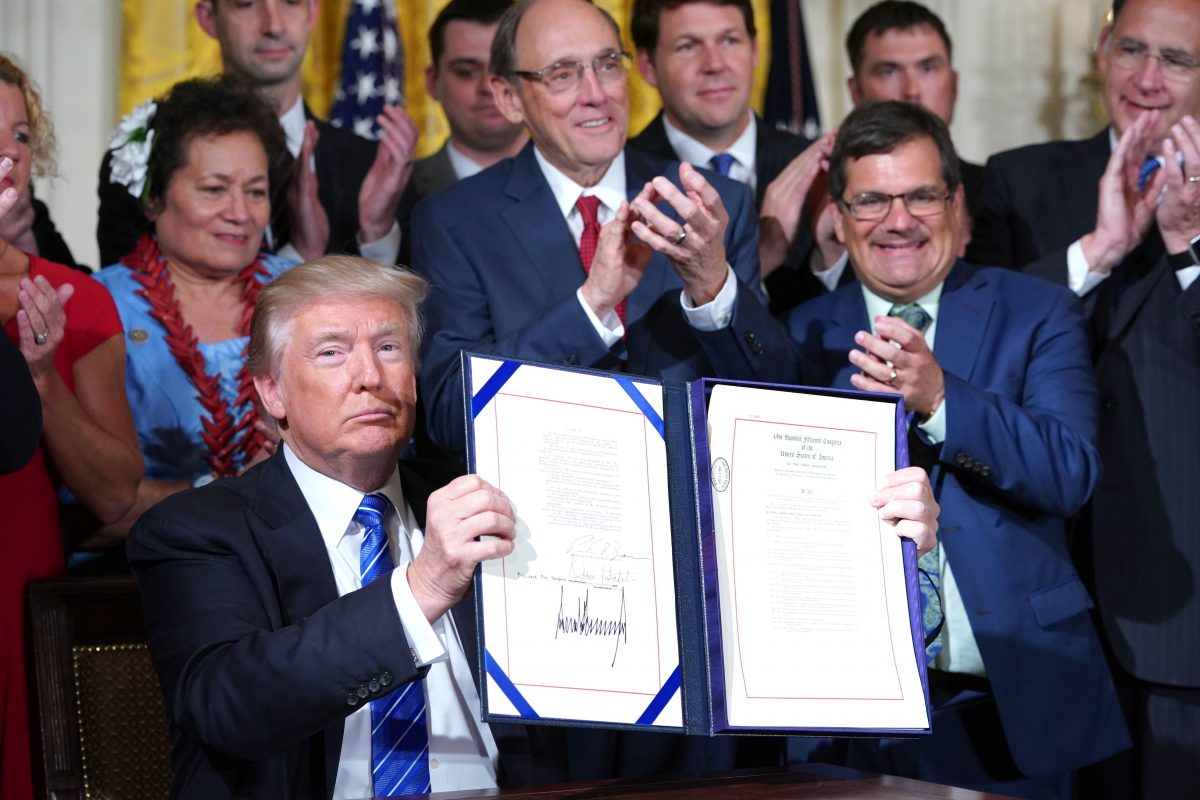 Veterans Accountability and Whistleblower Protection Act
The act, signed in June 2017, created a permanent office within the Veterans Administration to change the culture of bureaucracy that spawned stories of veterans dying while waiting to get treatment at VA facilities.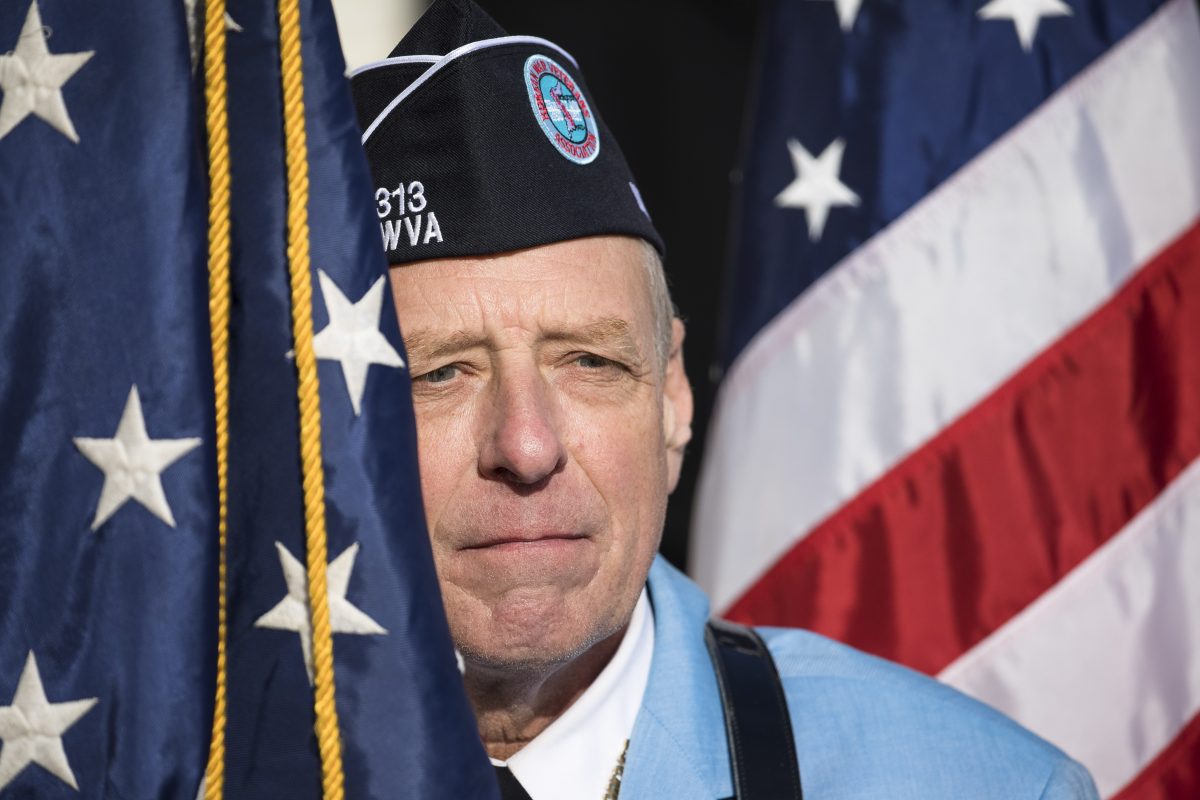 Signing the Forever GI Bill
The Forever GI Bill signed by Trump in August 2017 significantly expanded education benefits to service members and veterans.
Among other things, the bill removed the expiration date for the program. The measure also increased benefits for Purple Heart recipients.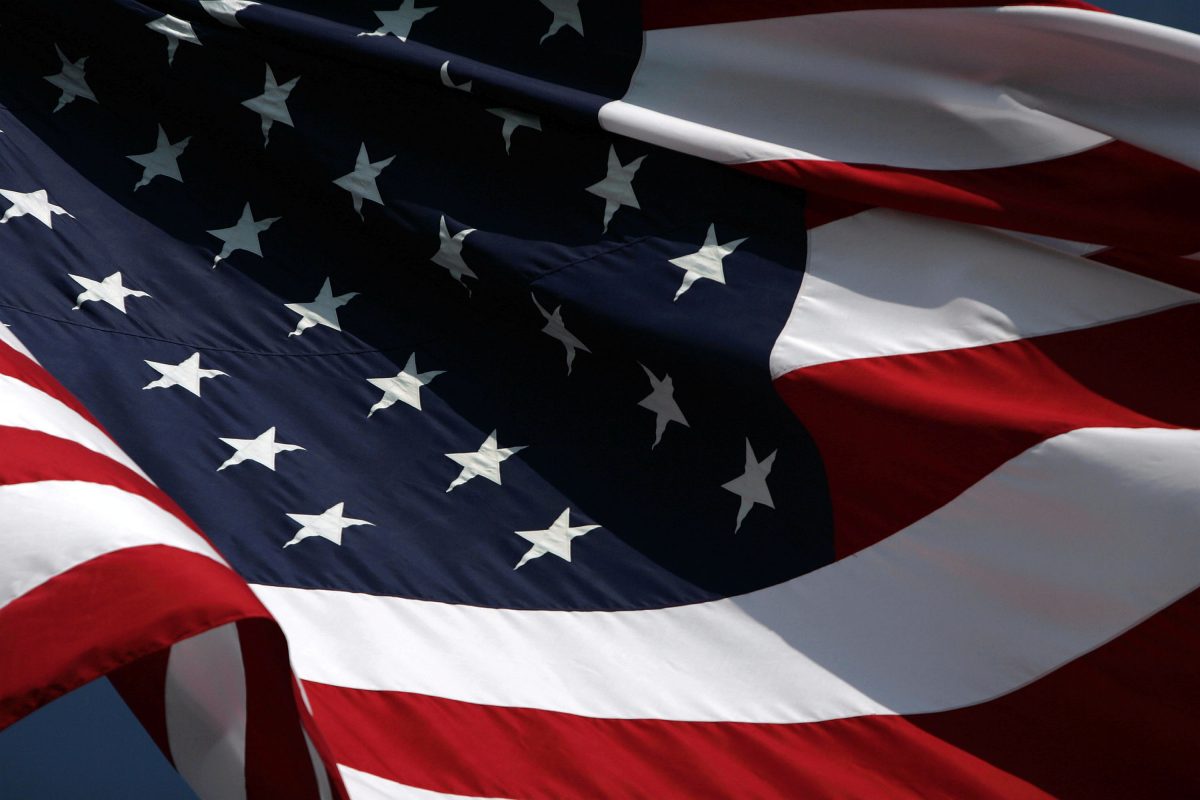 America
At the center of Trump's presidency has been his moral stance against communism and his efforts to promote and restore traditional American values. The Trump administration has also withdrawn the United States from multiple international organizations and pacts on the grounds that they infringed on U.S. sovereignty.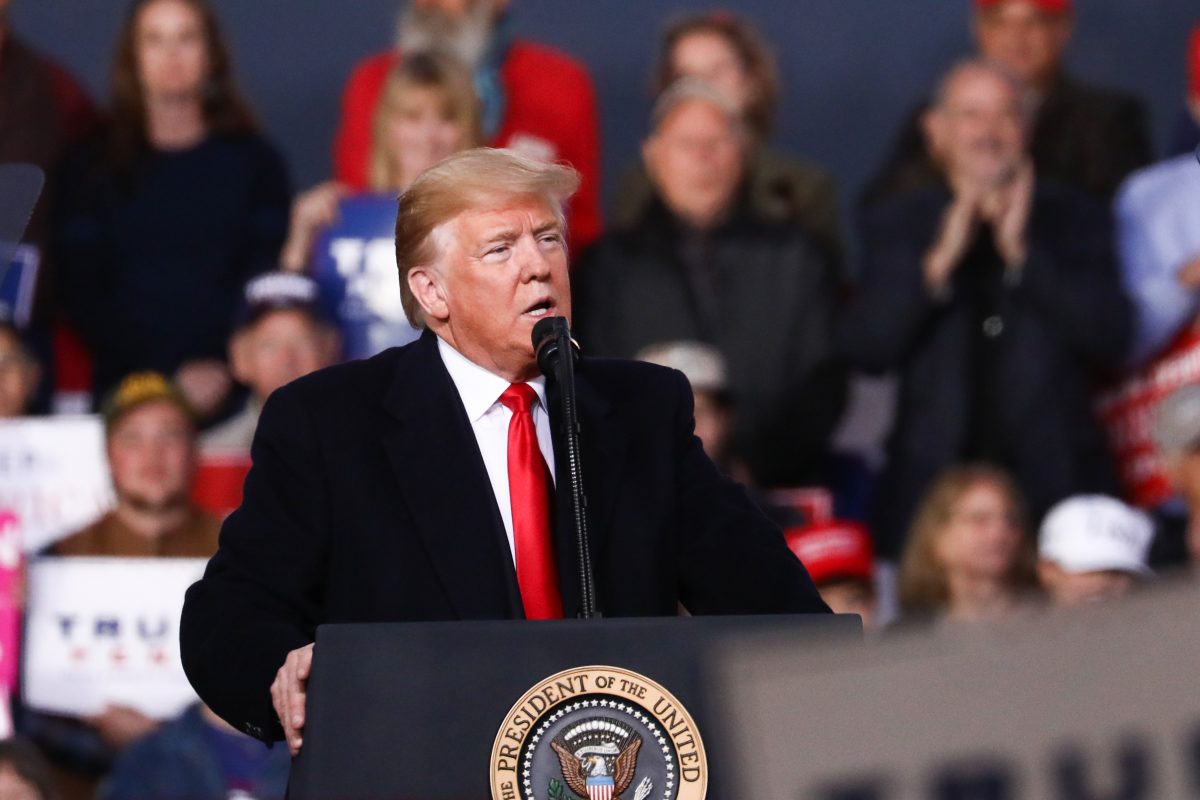 Taking a Moral Stance Against Communism, Socialism
During his first two years in office, Trump has taken a strong stance against the harmful ideologies of communism and socialism.
"From the Soviet Union to Cuba to Venezuela, wherever true socialism or communism has been adopted, it has delivered anguish and devastation and failure," Trump said during his address at the United Nations on Sept. 19, 2017.
He also proclaimed Nov. 9, 2017, as "World Freedom Day" to celebrate the fall of the Berlin Wall and to denounce communism, as well as recognize those who have stood up against communism and other totalitarian systems.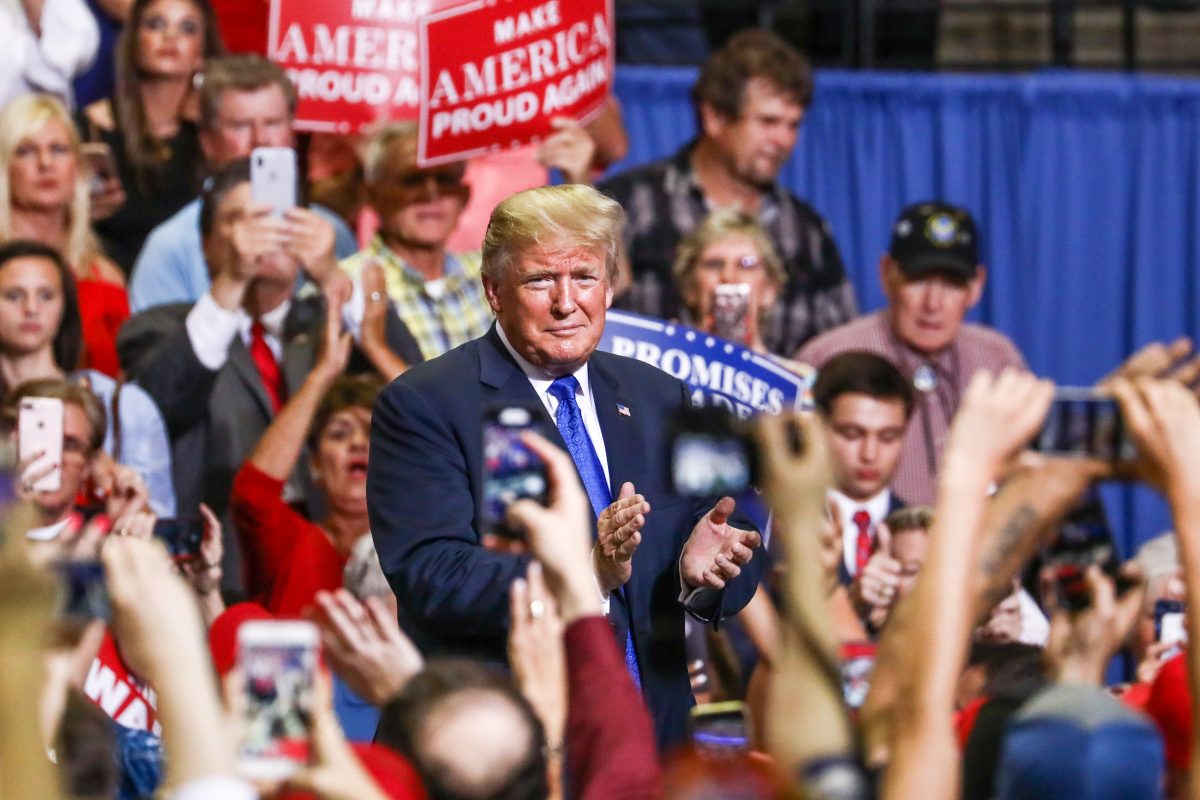 Promoting Traditional American Values
A central part of Trump's presidency so far has been his focus on promoting and restoring traditional values. Key to this has been a focus of patriotism as a key unifier for all Americans.
"This is now the challenge of our times. We must ask ourselves who we are, what we stand for, and what together we can achieve," Trump said in a speech to the American Legion in Reno, Arizona, on Aug. 23.
Throughout his administration, there has been a focus on making people self-reliant through hard work rather than relying on government support.
"If American patriots could secure our independence, carve out a home in the wilderness, and free millions from tyranny and oppression around the world, then that same spirit of strength, courage, and resolve can help us create a better future for our people today," Trump said.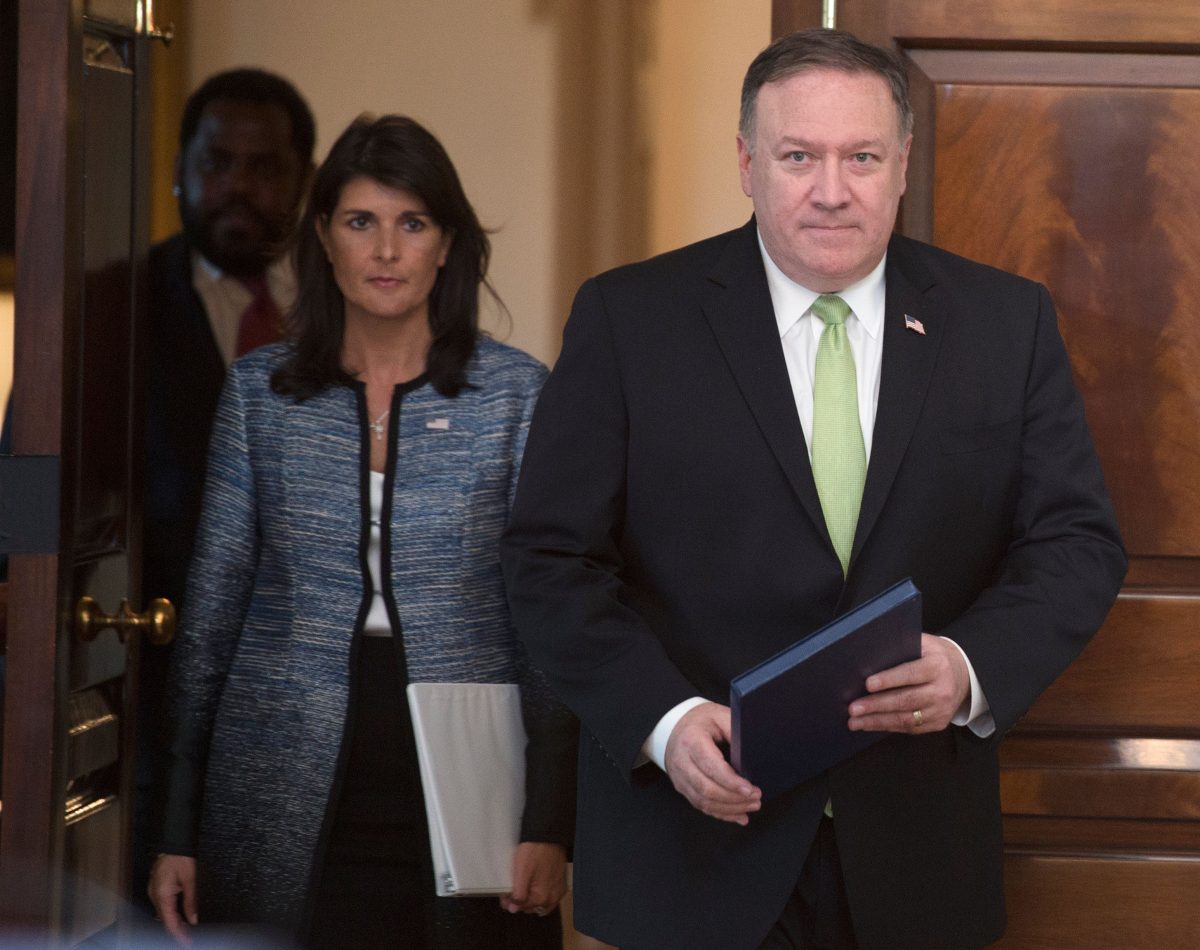 Protecting America's Sovereignty
The Trump administration has withdrawn the United States from multiple international organizations and pacts, which it said were infringing on U.S. sovereignty.
In June 2017, Trump announced the United States would leave the Paris climate accord, citing the disproportionate negative effects it would have on American businesses and workers. Under the accord, the United States would need to immediately abide by strict rules—suppressing jobs and GDP—while competing nations such as China would be allowed to increase emissions for at least 13 more years. At the same time, the United States would be subsidizing other nations with billions of dollars.
"This agreement is less about the climate and more about other countries gaining a financial advantage over the United States," Trump said in a speech announcing his decision.
The Trump administration also withdrew from the U.N. Human Rights Council in June 2018, saying the organization wasn't worthy of its name.
"The Human Rights Council has become an exercise in shameless hypocrisy, with many of the world's worst human-rights abuses going ignored and some of the world's most serious offenders sitting on the council itself," Secretary of State Mike Pompeo said in announcing the withdrawal.
He named China, Cuba, and Venezuela as some of the worst human-rights abusers who sit on the council.
The United States withdrawal from the organization came after a year-long effort to reform the agency. Instead, the United States will pursue human rights work outside of the council, then-Ambassador to the U.N. Nikki Haley said.
The Trump administration also withdrew the United States from UNESCO, due to the U.N. agency's bias against Israel. Following the decision, Israel also announced it would withdraw from the organization.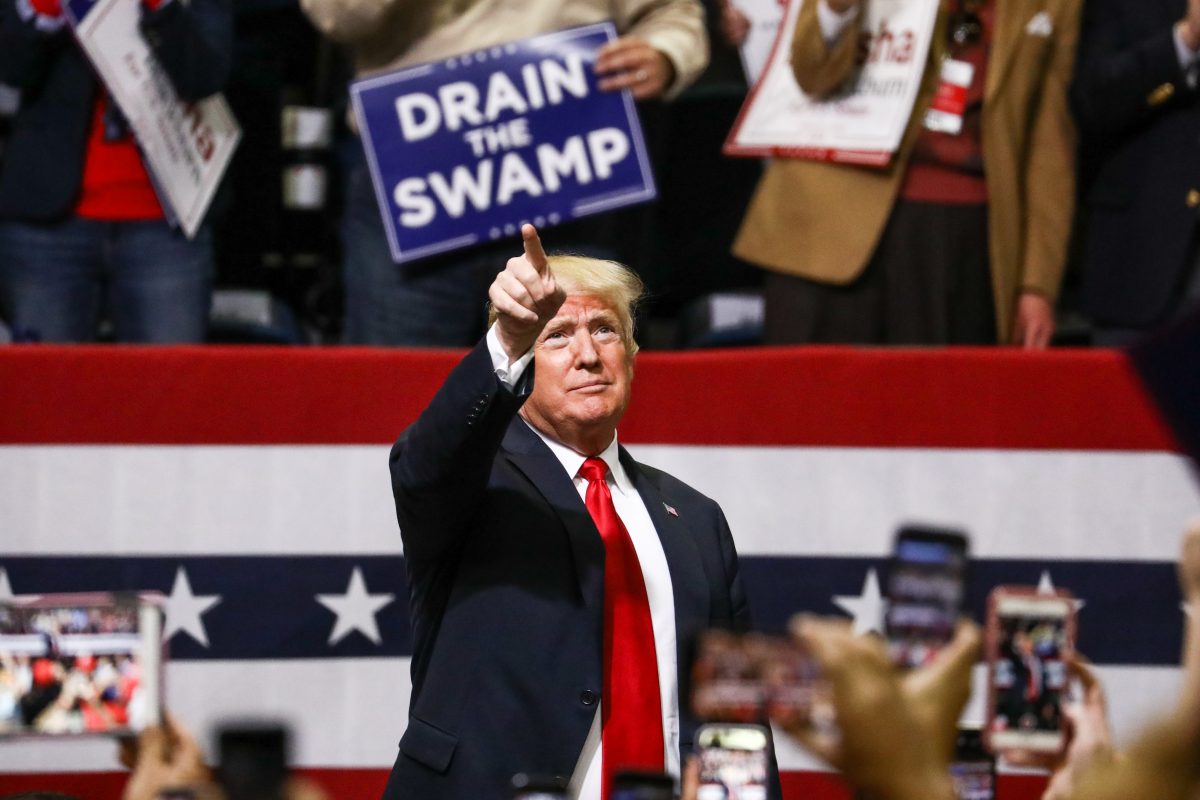 Fighting the Deep State
Since before his election, Trump has been engaged in a battle with the so-called deep-state—unelected bureaucrats in the federal government who retain power, regardless of who's in power.
Elements throughout the federal agencies conspired against then-candidate Trump by creating a so-called "insurance policy" to be employed in case he won the election. That policy referred to the creation of the Trump–Russia collusion narrative, which was intended to be used to force him out of office.
"You know, there is no country like our country. But we have a lot of sickness in some of our institutions. And we're working very hard. We've got a lot of them straightened out," Trump said during a speech in Pensacola, Florida, on Dec. 8, 2017.
In a more direct statement, pointing to a battle going on beneath the surface, Trump wrote on Twitter on Sept. 6, 2018: "I'm draining the Swamp, and the Swamp is trying to fight back. Don't worry, we will win!"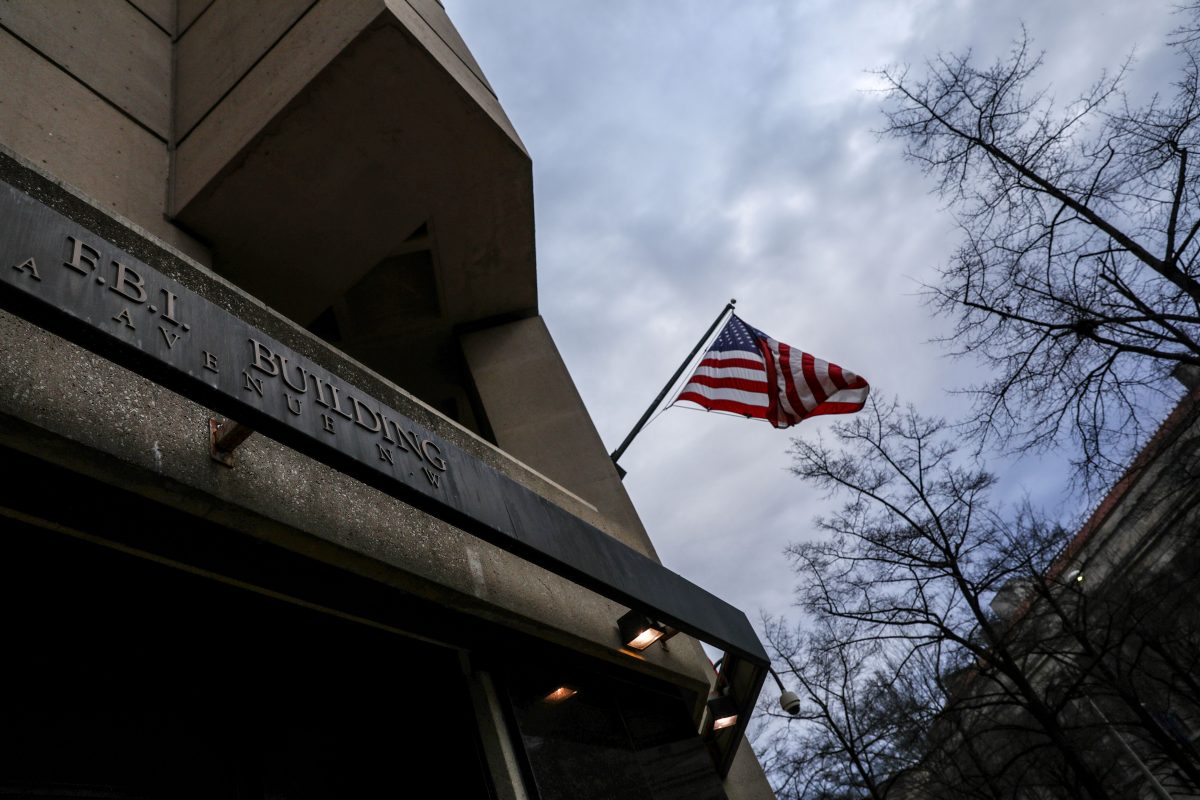 Fighting Corruption
The DOJ currently has a number of open investigations into potential corruption involving bureaucrats and politicians. One such investigation is that by DOJ Inspector General Michael Horowitz into potential FISA abuse under the Obama administration. Publicly available information shows officials within the DOJ and FBI obtained a FISA spy warrant on Trump campaign adviser Carter Page by using a dossier—the Steele dossier—which they knew was paid for by the Clinton campaign and the Democratic National Committee.
U.S. Attorney John Huber is currently investigating allegations of corruption at the Clinton Foundation, which brought in a total of over $2 billion since it was established.
The DOJ also is revisiting evidence obtained in an investigation of the Uranium One deal, which is connected to the Clinton Foundation.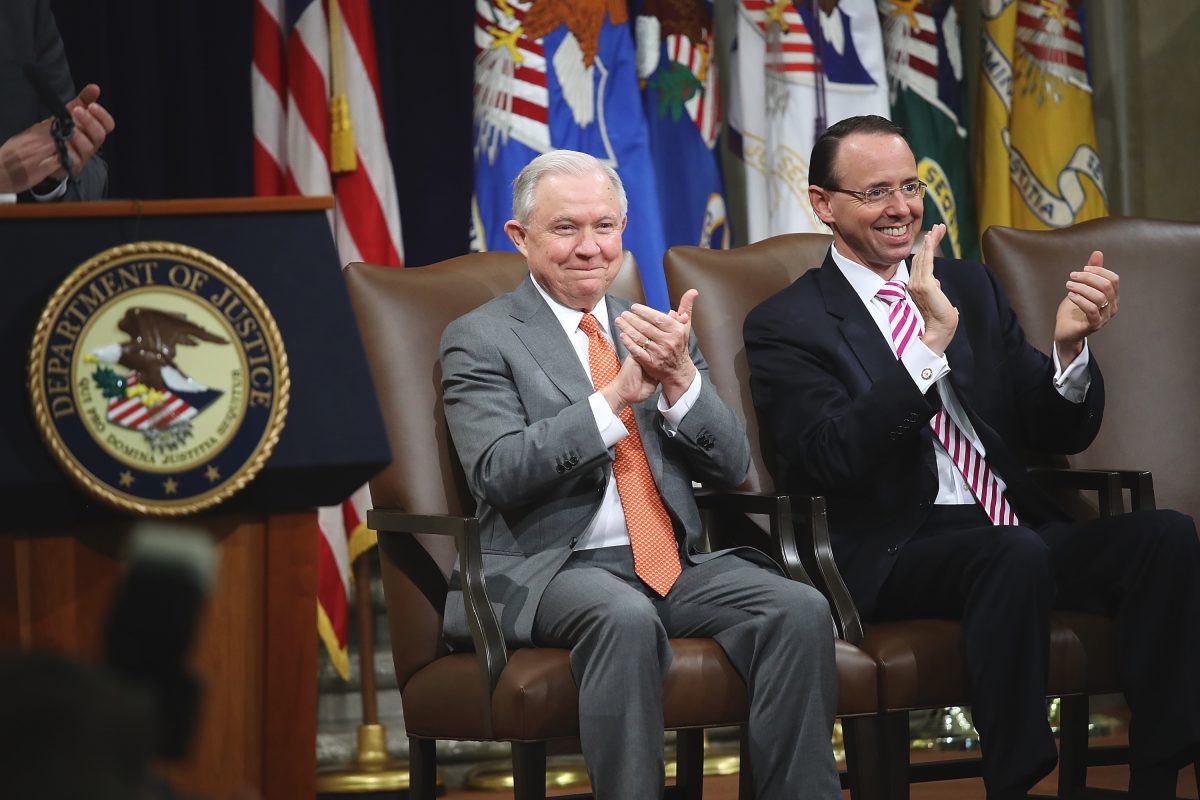 Fighting the Leaking
A key priority of the Trump administration was to stop the pervasive leaking from within the government that threatened to undermine national security.
Among the most controversial leaks was the release by The Washington Post of transcripts of a conversation Trump had with the leaders of Mexico and Australia.
Former Attorney General Jeff Sessions set up a special task force, headed by Deputy Attorney General Rod Rosenstein, that since has investigated dozens of leaks involving classified information.
A senior adviser at the Treasury Department's Financial Crimes Enforcement network, Natalie Edwards, was charged with leaking information to a BuzzFeed reporter.
James Wolfe, director of security for the Senate Select Committee on Intelligence, was sentenced to two months in prison for lying to the FBI about his contact with reporters.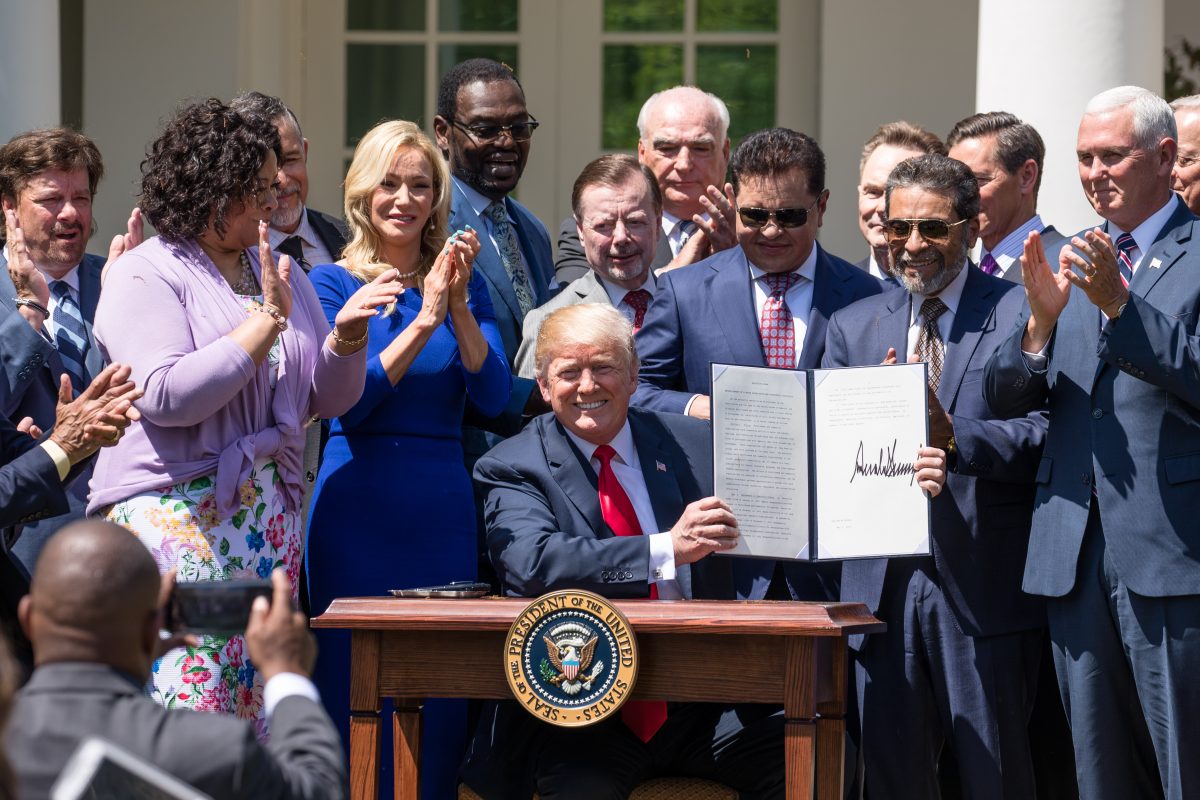 Defending Religious Freedom
Trump has made the defense of religious freedom a key focus of his administration. In an executive order signed May 3, 2018, Trump ordered the executive branch to "vigorously enforce Federal law's robust protections for religious freedom." The order expanded the voice that faith groups have in Washington, while protecting them from government overreach.
A year earlier, on May 4, 2017, Trump signed an order directing the IRS to relax its enforcement of the 1954 Johnson Amendment, which prohibited religious organizations from engaging in political speech and activities, with the threat of revoking their tax-exempt status.
"Our country was founded on prayer," Trump said. "Our communities are sustained by prayer. And our nation will be renewed by hard work, a lot of intelligence, and prayer."
In July 2018, the State Department hosted the first U.S. Ministerial to Advance Religious Freedom.
"Religious freedom is a God-given right to which all people are entitled," Secretary of State Mike Pompeo said at the event.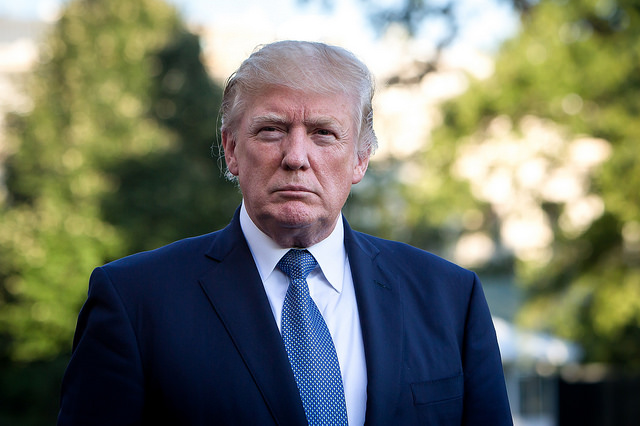 National Security
One of the key victories under the Trump administration was destroying the ISIS terrorist group's caliphate in October 2017. The president worked to improve national security by upgrading the U.S. nuclear arsenal and establishing a command for military operations in space. The administration has also helped the United States to be ready to defend itself and attack adversaries in cyberspace.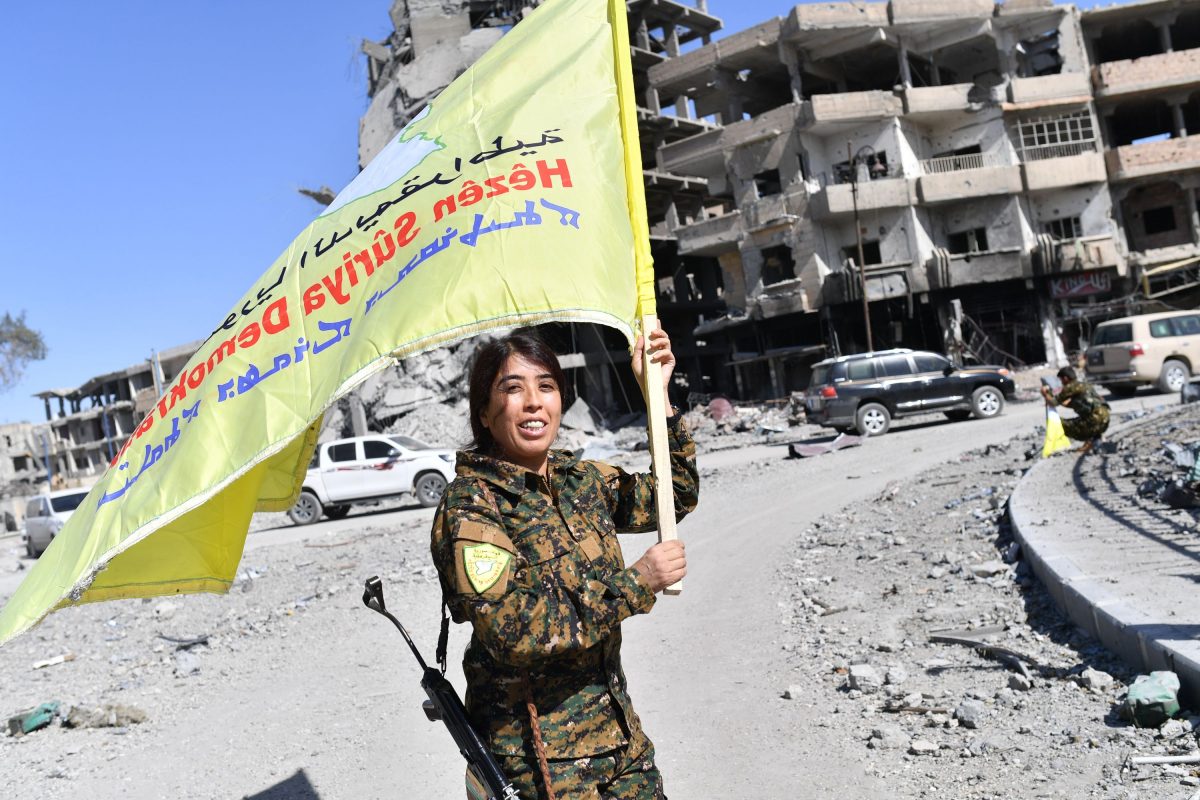 ISIS Caliphate Destroyed
In October 2017, Trump claimed victory against the ISIS terrorist group in Raqqa, which was secured by the U.S.-backed Syrian Democratic Forces. The downfall of Raqqa, the group's last major stronghold, came just months after their earlier loss in July in Mosul, Iraq. ISIS described the two key cities as its "caliphate" stronghold.
"We have made, alongside our coalition partners, more progress against these evil terrorists in the past several months than in the past several years," Trump said in a statement.
Defense Secretary Gen. Jim Mattis said in May 2018 that the United States had switched to "annihilation tactics" against ISIS. The next step in the battle will be to stabilize the region.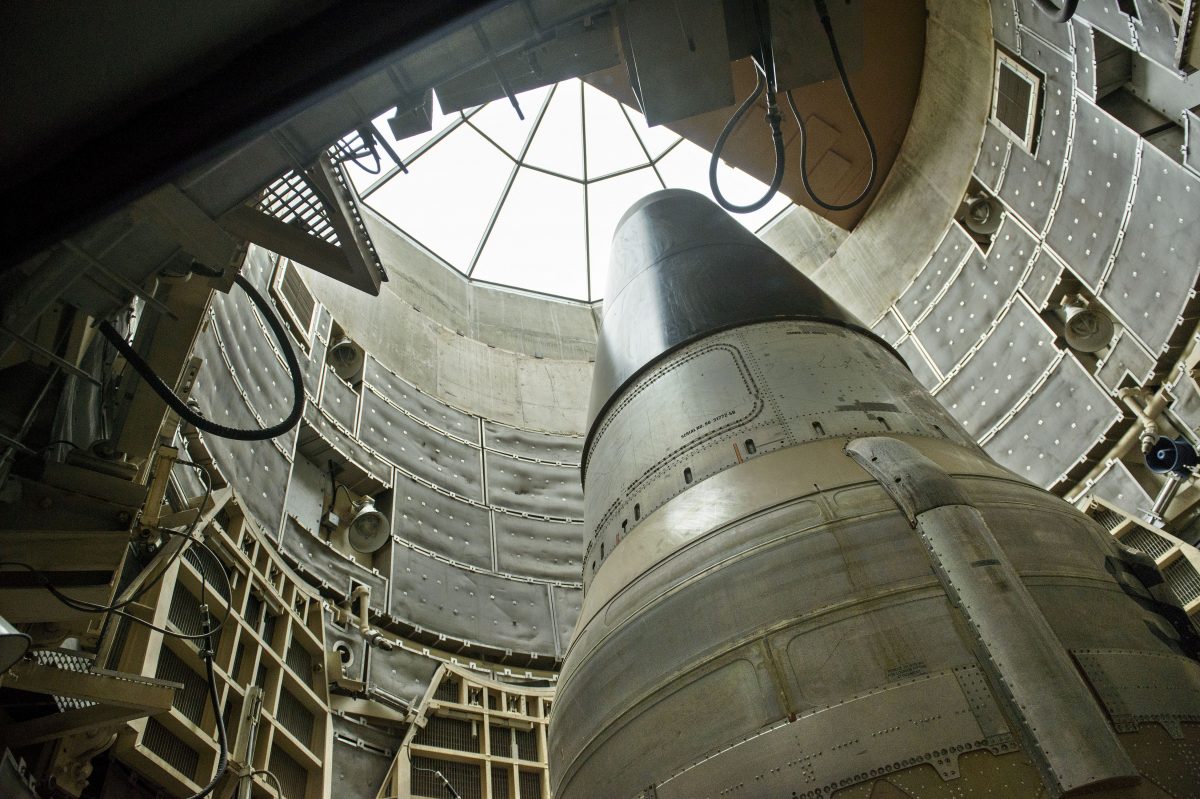 Improving Nuclear Arsenal
For years, the United States has lagged behind China and Russia when it comes to its nuclear arsenal. While China and Russia have developed miniaturized nuclear weapons, the United States is still depended on fixed location missile silos, which are a serious strategic disadvantage.
In his State of the Union address in January 2018, Trump announced that America's nuclear arsenal would be rebuilt.
"As part of our defense, we must modernize and rebuild our nuclear arsenal, hopefully never having to use it, but making it so strong and so powerful that it will deter any acts of aggression by any other nation or anyone else," Trump said.
In December 2018, the Trump administration announced it would pull out of the intermediate-Range Nuclear Forces Treaty (INF) in 60 days, unless Russia takes steps to comply with the treaty.
The United States has accused Russia of developing missiles that are banned by the 1987 arms treaty, while the United States has abided by the rules. China, Iran, and North Korea already possess missile systems that are barred under the INF.
Beijing has deployed at least eight unique operational nuclear-capable missile systems with effective ranges between 300 and 3,400 miles, which are prohibited under the INF, according to the Center for Strategic and International Studies.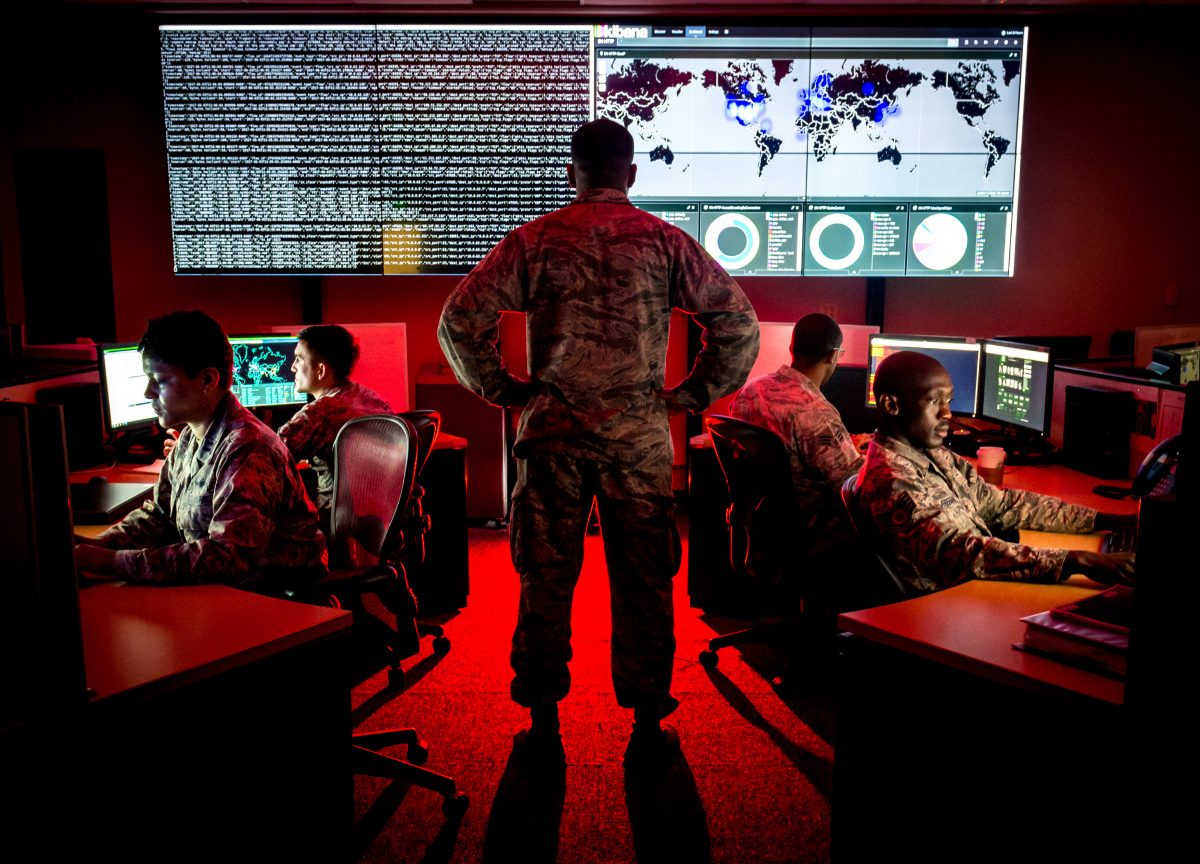 Allowing Military to Fight Back in Cyberspace
The Trump administration made it easier for the U.S. military to launch cyberattacks and to fight back against adversaries in cyberspace. In August 2018, Trump removed an Obama-era policy, Presidential Policy Directive 20, which required high-level discussions across multiple agencies before the U.S. military could respond to threats in cyberspace. U.S. Cyber Command can now attack and defend in cyberspace without requiring the White House to approve each move.
In addition, in September 2018, Trump signed the first fully articulated cyber strategy for the United States since 2003, with the National Cyber Strategy. The multi-faceted strategy includes directives to secure federal networks, protect critical infrastructure, and fight cybercrime, among other things. A White House description of the strategy says, "The American people expect our Nation to be a world leader on every front, including cyberspace," and that the strategy aims to "Make America Cyber Secure."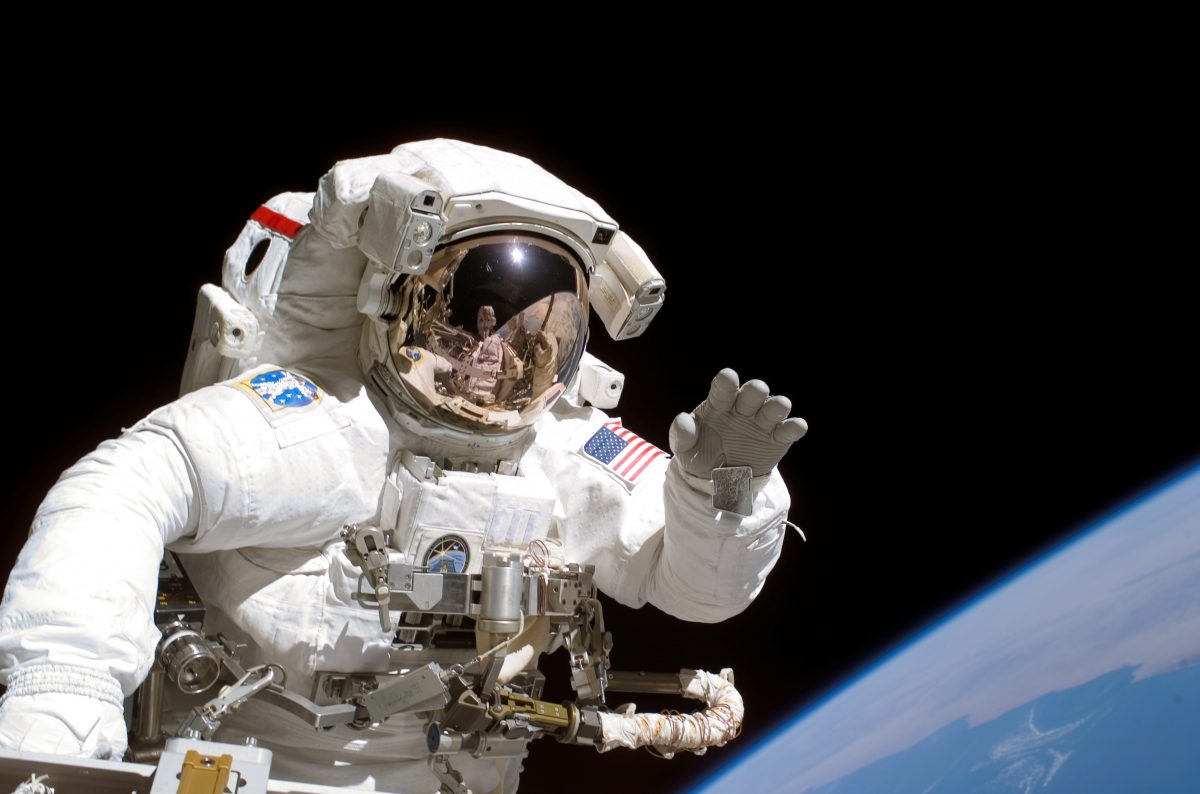 Establishing Command for Military Operations in Space
Trump made headlines when he announced the launch of a military "Space Force" in October 2018. He stated, "Our destiny, beyond the Earth, is not only a matter of national identity, but a matter of national security." The Space Force aims to "safeguard American dominance in space," according to a White House statement, and was originally planned as a sixth branch of the U.S. Armed Forces.
The decision was met with heavy opposition, however, and on Dec. 18, 2018, Vice President Mike Pence announced a possible replacement program with the U.S. Space Command established as the 11th unified combatant command of the U.S. military. Pence said, according to a Pentagon statement, that the new command "will establish unified control over all our military space operations."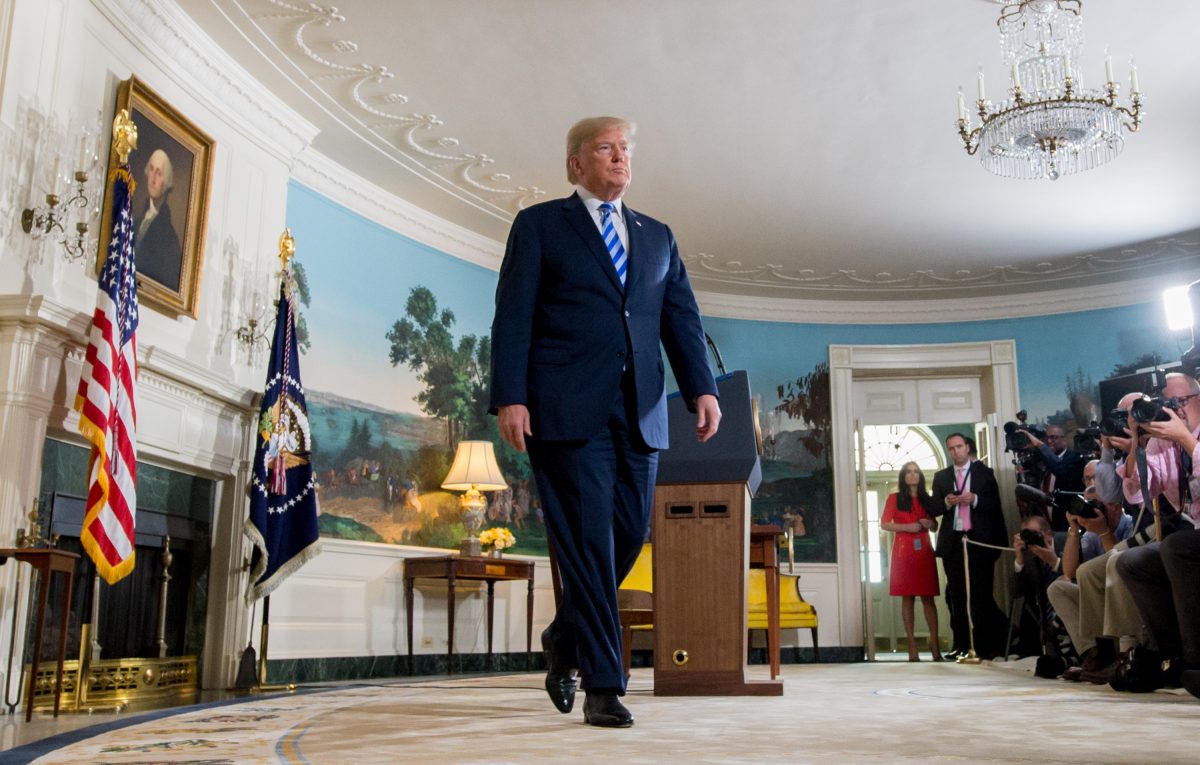 Ending the Iran Nuclear Deal
President Donald Trump in May 2018 pulled the United States out of the nuclear deal with Iran. Under the agreement, officially called the Joint Comprehensive Plan of Action (JCPOA), Iran temporarily stopped its nuclear program in exchange for sanctions relief and the release of over $100 billion in assets, including billions in cash payments.
Under sunset-clauses contained in the deal, Iran would have been allowed to install thousands of advanced centrifuges in less than 10 years. Experts estimated that, at that point, the regime in Tehran would have been able to obtain nuclear weapons within six months.
Notably, Iran's development of ballistic missile technology wasn't included in the deal, but covered by a separate U.N. resolution, meaning that Iran's violations in its development of missile technology had no bearing on whether it was compliant with the nuclear deal.
"We will be instituting the highest level of economic sanction," Trump said during the announcement at the White House on May 8. "America will not be held hostage to nuclear blackmail."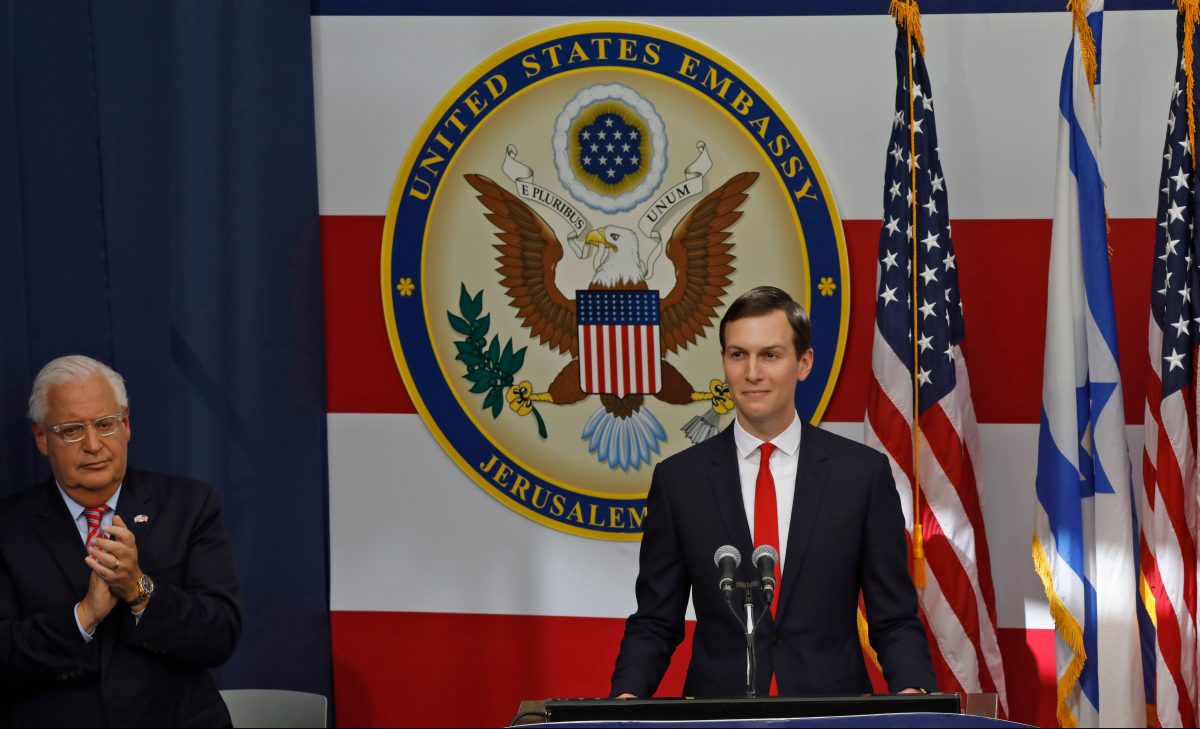 Foreign Policy
Negotiations with North Korea defused a tense situation that possibly could have led to war. The president made good on a decades-old U.S. policy by moving the U.S. Embassy in Israel to Jerusalem. The Trump administration also has transformed the U.S. relationship with Saudi Arabia. Pakistan saw hundreds of millions in U.S. aid get cut due to its failure to control terror groups.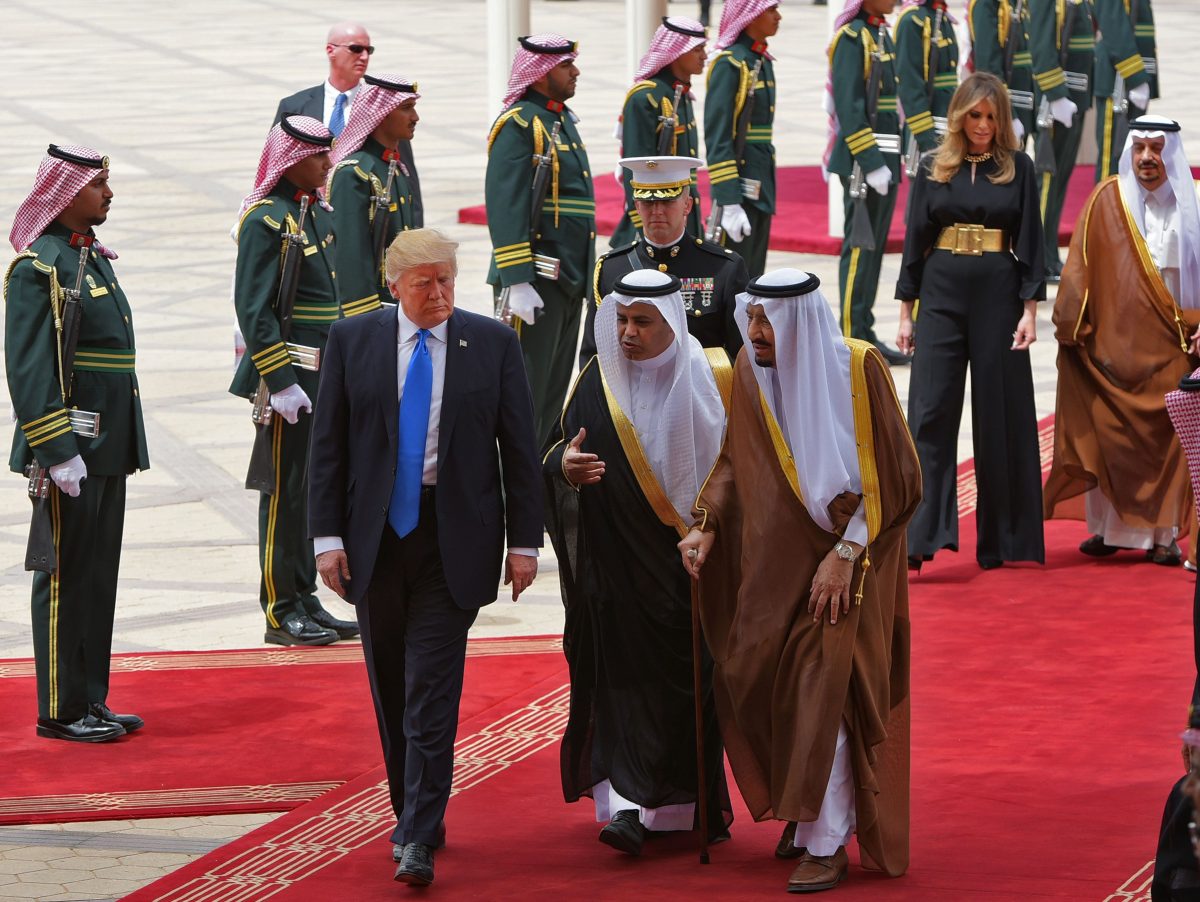 Transformed Relations With Saudi Arabia
The first foreign nation that Trump visited following his inauguration was Saudi Arabia. During his first two years in office, Trump transformed relations with the Middle Eastern country.
During his visit, Trump announced two new institutions aimed at fighting terror, with one targeting the financing of terrorism and the other combating extremist ideology, to be opened in Saudi Arabia.
Try The Epoch Times Newspaper for Only $1
Start My $1 Month Trial
In an address to the Arab Islamic American summit during his visit, Trump challenged Muslim majority nations "to take the lead in combating radicalization."
Notably, Saudi Arabia agreed to join the fight against ISIS in Syria, following Trump's announcement that U.S. troops will pull out.
Trump attributed terror to an ideology, which he distinguished from the religion of Islam. "Terrorists do not worship God. They worship death," Trump said in his speech.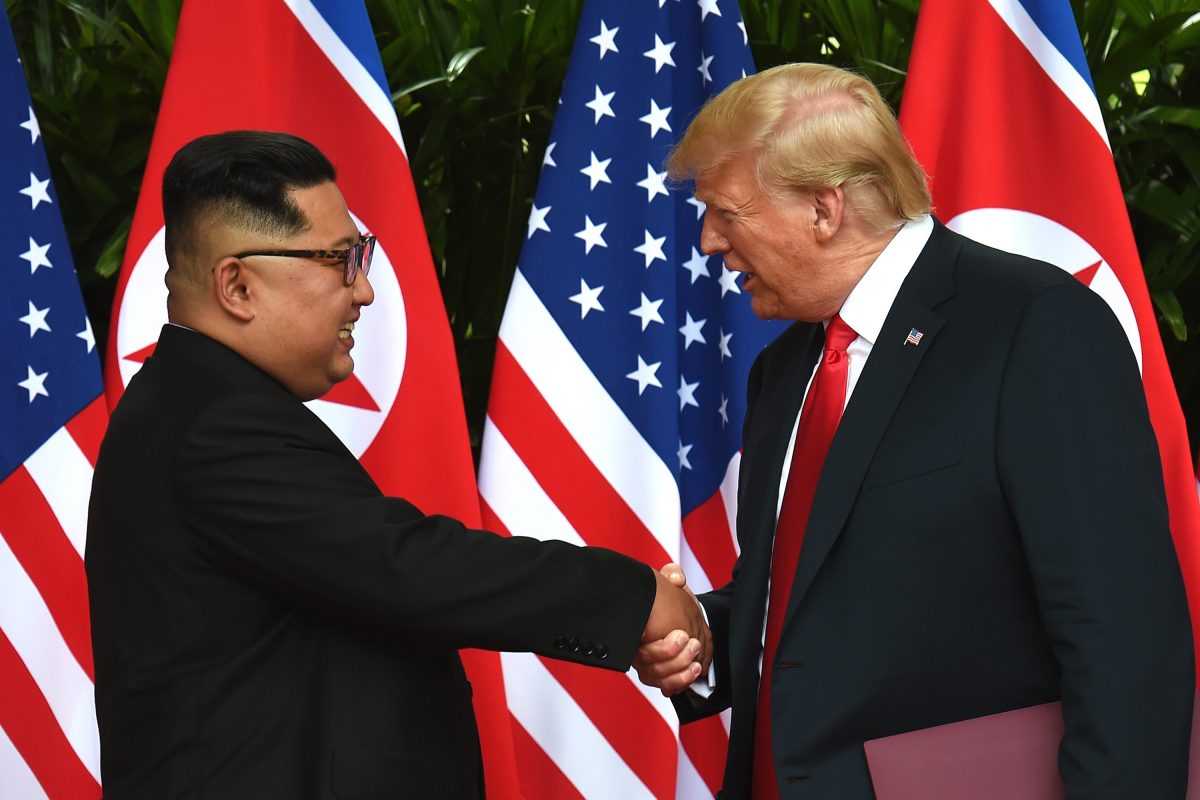 Preventing War With North Korea
Trump was able to avoid a war with North Korea and instead force the regime in Pyongyang to the negotiating table, using a mix of diplomatic and economic pressure, combined with a credible military threat.
"You'd be at a nice, big, fat war in Asia with North Korea if I wasn't elected," Trump told reporters during a Cabinet meeting on Jan. 6.
North Korea had been able to develop its nuclear weapons without many repercussions under previous presidents. According to a leaked U.S. intelligence assessment in 2017, North Korea had been able to successfully develop a miniaturized nuclear warhead. By November 2017, it had developed an intercontinental ballistic missile capable of reaching anywhere in the world.
By June 2018, however, Trump was able to secure a summit with North Korean dictator Kim Jong Un, in which Kim committed in writing to the denuclearization of his country.
The summit followed a secret visit by then-CIA Director Mike Pompeo to North Korea in April 2018. It is unclear exactly what leverage the Trump administration was able to use to cause the dramatic shift in North Korea's behavior. The regime has stopped conducting provocative missile and nuclear tests, and instead, has dismantled several of its key nuclear development sites.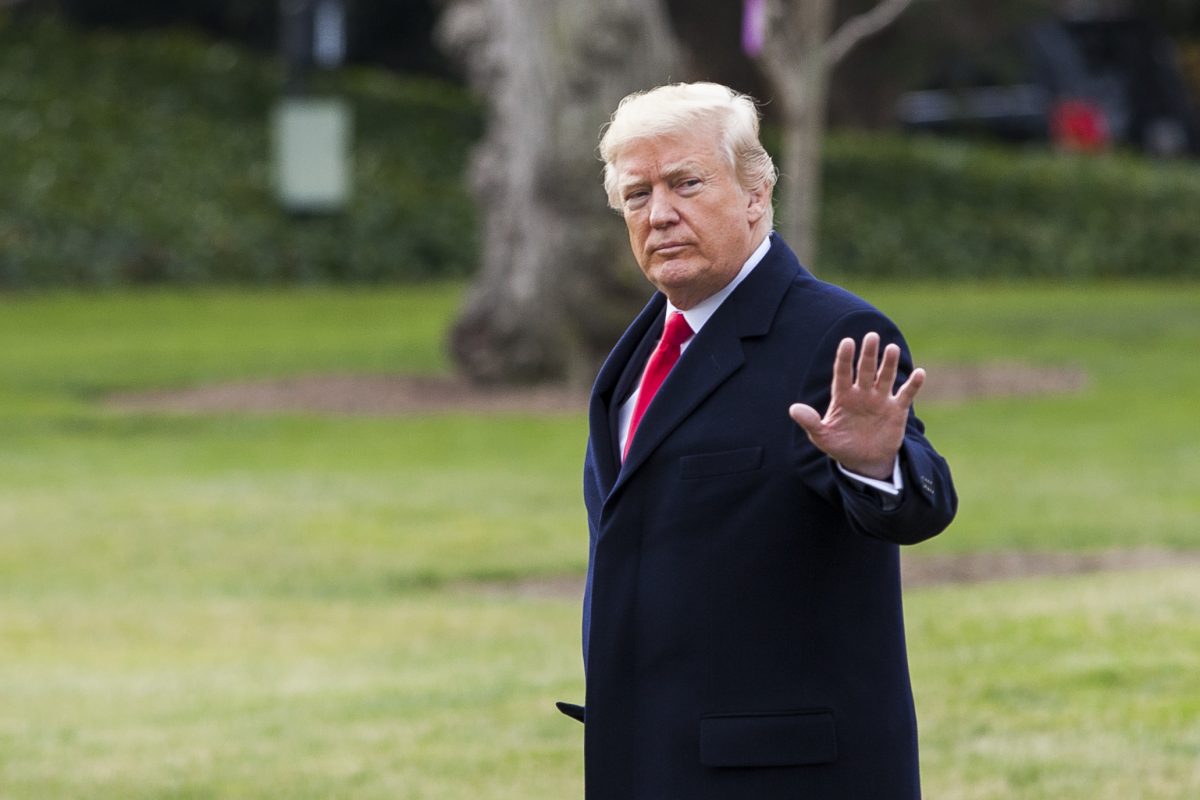 Suspension of Aid to Pakistan Over Aid to Terror Groups
The Trump administration has cut hundreds of millions of dollars in funding to Pakistan over the country's failure to take decisive action against terrorist groups operating within its borders.
Pakistan has received more than $33 billion in U.S. assistance in the past 16 years.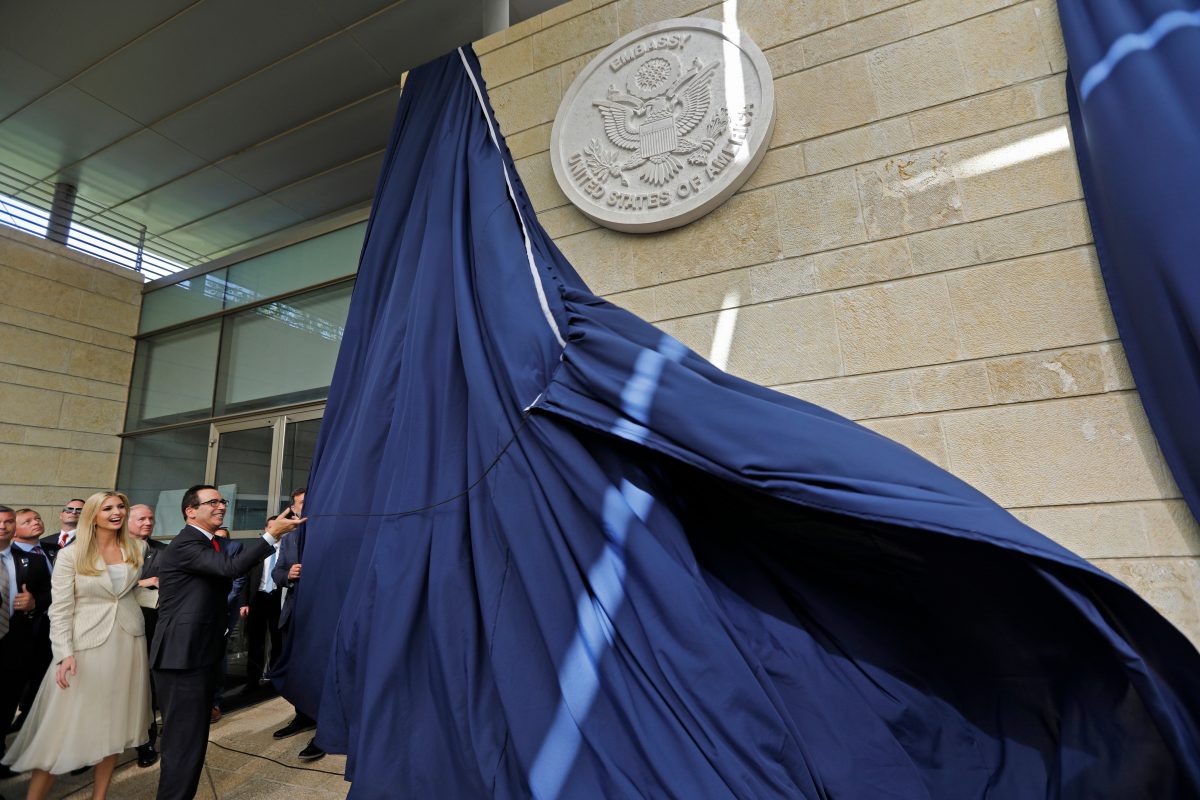 Moved US Embassy to Jerusalem
Trump surprised the world in December 2017 when he announced his decision to move the U.S. Embassy in Israel to Jerusalem.
He described the decision as "long overdue" and one based on "a recognition of reality."
The United States had been required under law to move its embassy from Tel Aviv after Congress adopted the Jerusalem Embassy Relocation Act in 1995.
Presidents Bill Clinton, George W. Bush, and Barack Obama used waivers to postpone the move for six-month periods, citing national security interests.
On May 14, 2018, the embassy was opened, in a historic move.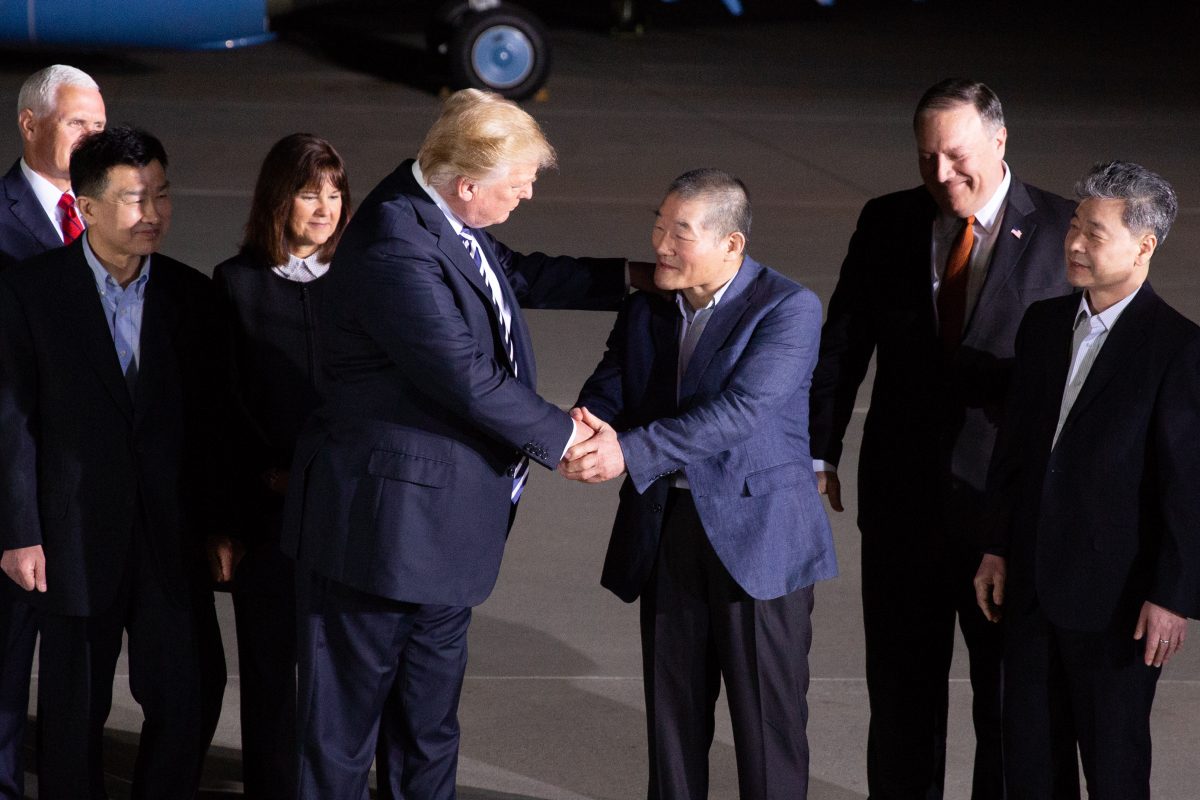 Securing Release of American Prisoners Overseas
Trump and his administration were able to secure the release of Americans held captive in different parts of the world.
In May 2018, the United States was able to secure the release of three Americans who had been held captive in North Korea. In June 2017, U.S. student Otto Warmbier was released by North Korea, and tragically died just days later as a result of injuries suffered while in North Korean custody.
In October 2018, Turkey freed U.S. pastor Andrew Brunson, who was held on unsubstantiated terror charges, following a pressure campaign by the United States. "You really fought for us—unusually so. From the time you took office, I knew you've been engaged," Brunson told Trump in the Oval Office a day after his release.
Trump also secured the release of three UCLA basketball players accused of shoplifting in China. Trump had raised the issue with Chinese leader Xi Jinping at a dinner held during the U.S. leader's Nov. 8–10, 2017, state visit to Beijing.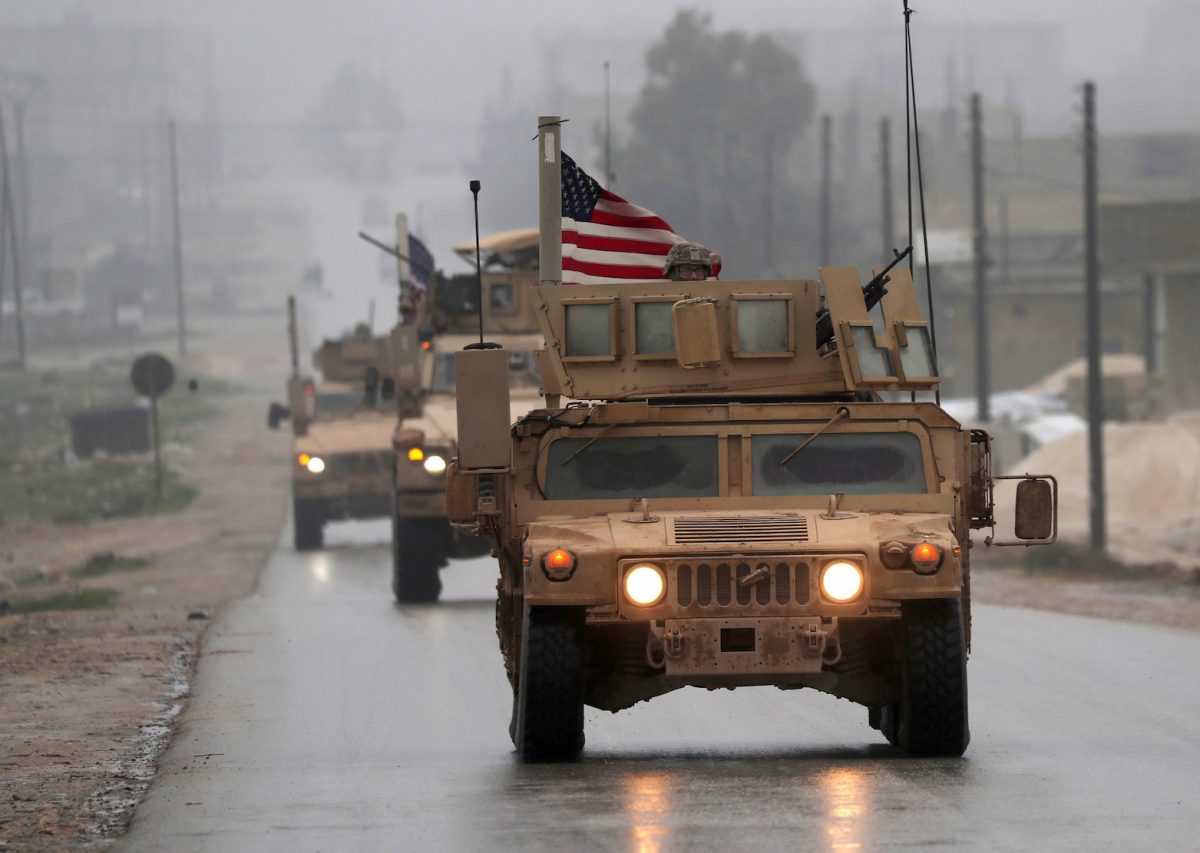 Starting Withdrawal of Troops From Syria
On Dec. 19, Trump announced the withdrawal of 2,000 U.S. troops from Syria, as he declared victory against the ISIS terrorist group, which now controls only 1 percent of the territory it once held held during the Syrian civil war. The exact timeline of the withdrawal is still being negotiated, Trump said previously that it would be a slow exit.
The president has long campaigned for the removal of U.S. troops from the Middle East, arguing that there was no benefit for the Americans to be involved. In his first 2019 Cabinet meeting, he criticized his generals for their work in the Middle East.
On Twitter, Trump said the United States would continue to fight the remaining ISIS remnants during the withdrawal process, reiterating his commitment to fully defeating the terrorist group.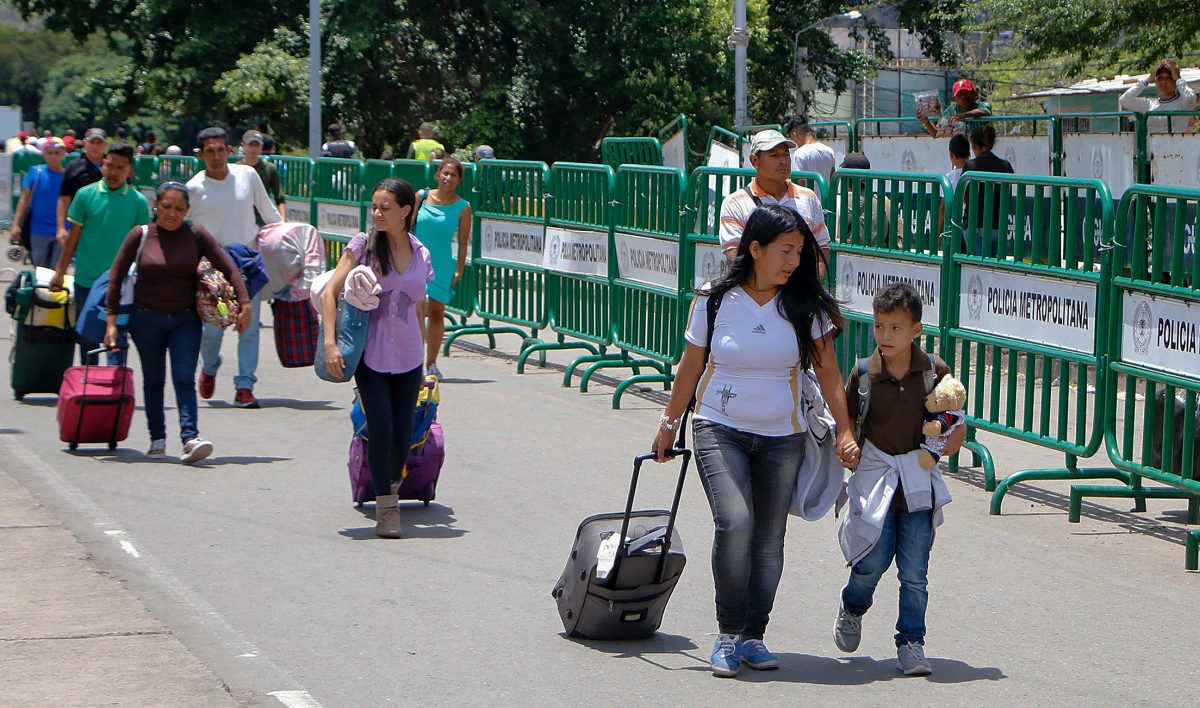 Targeting Corruption in Venezuela
The Trump administration has taken a strong stance against the socialist regime in Venezuela, imposing sanctions on top officials responsible for people's suffering.
Among those sanctioned in September 2018 was Cilia Adela Flores de Maduro, the wife of socialist dictator Nicolás Maduro. Six officials in Maduro's "inner circle" were sanctioned as well.
"Currently, we are witnessing a human tragedy, as an example, in Venezuela. More than 2 million people have fled the anguish inflicted by the socialist Maduro regime and its Cuban sponsors," Trump said.
The vast majority of Venezuelans have difficulty obtaining food and medicine and inflation has soared 200,000 percent, triggering a mass exodus of Venezuelans to neighboring countries.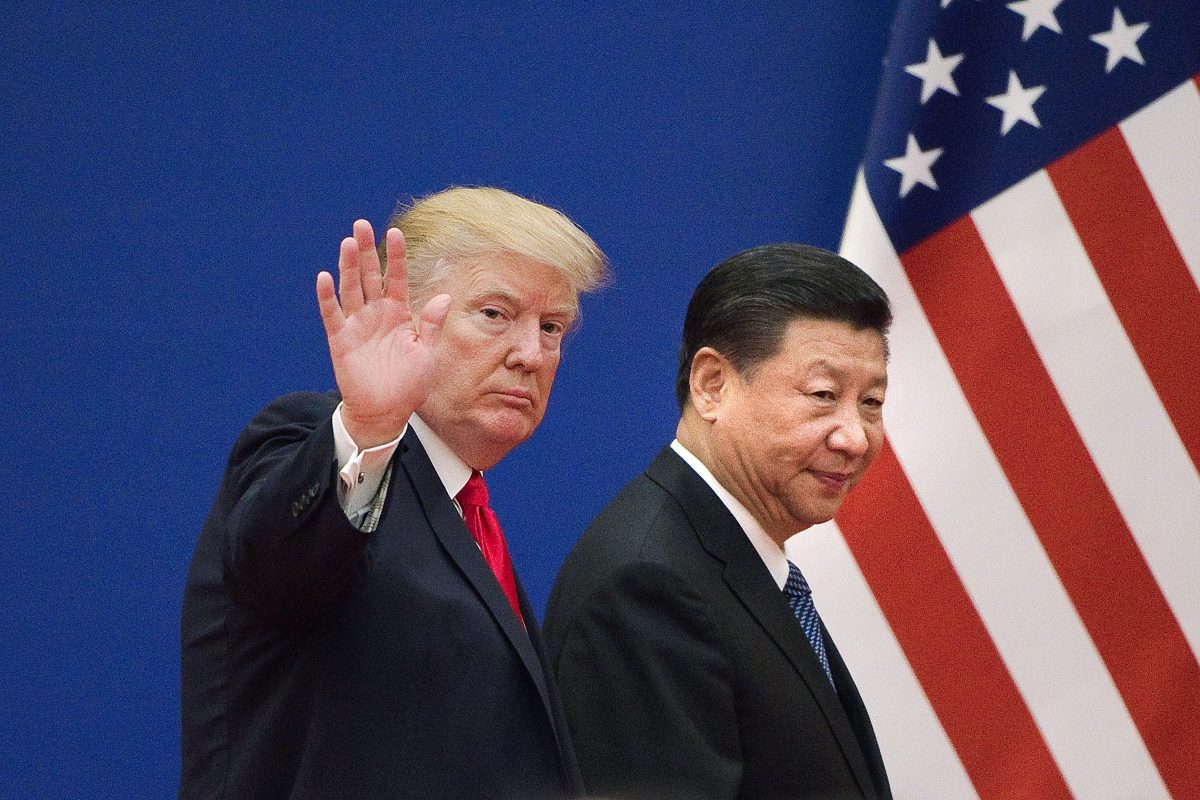 China
The president has sought to change the relationship between the United States and China. The Trump administration is scrutinizing Chinese investments in the United States, fighting intellectual property theft, challenging unfair trade practices, and adopting a policy of strategic competition. In a recent sign of the new approach, the Trump administration banned American companies from selling to Chinese telecommunications equipment maker ZTE.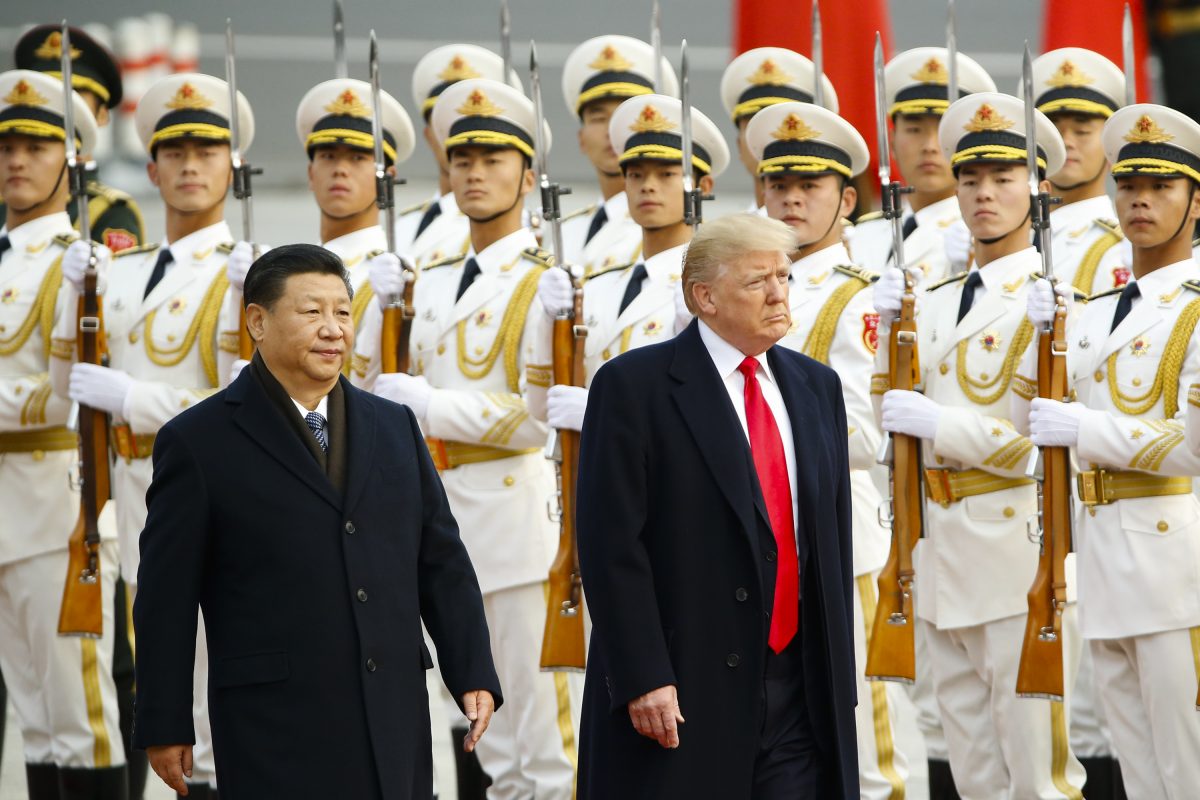 New National Security Strategy
In December 2017, the Trump administration unveiled a new national security strategy that named China and Russia as the United States' main adversaries.
Referring to China and Russia as "revisionist powers" that are seeking to contest the United States' "geopolitical advantages and trying to change the international order in their favor," the strategy called for more cooperation with U.S. allies in the Indo-Pacific region to counter the two countries' aggressive actions.
The move set the tone for the following year, when Trump tackled long-standing issues plaguing the country's relations with China.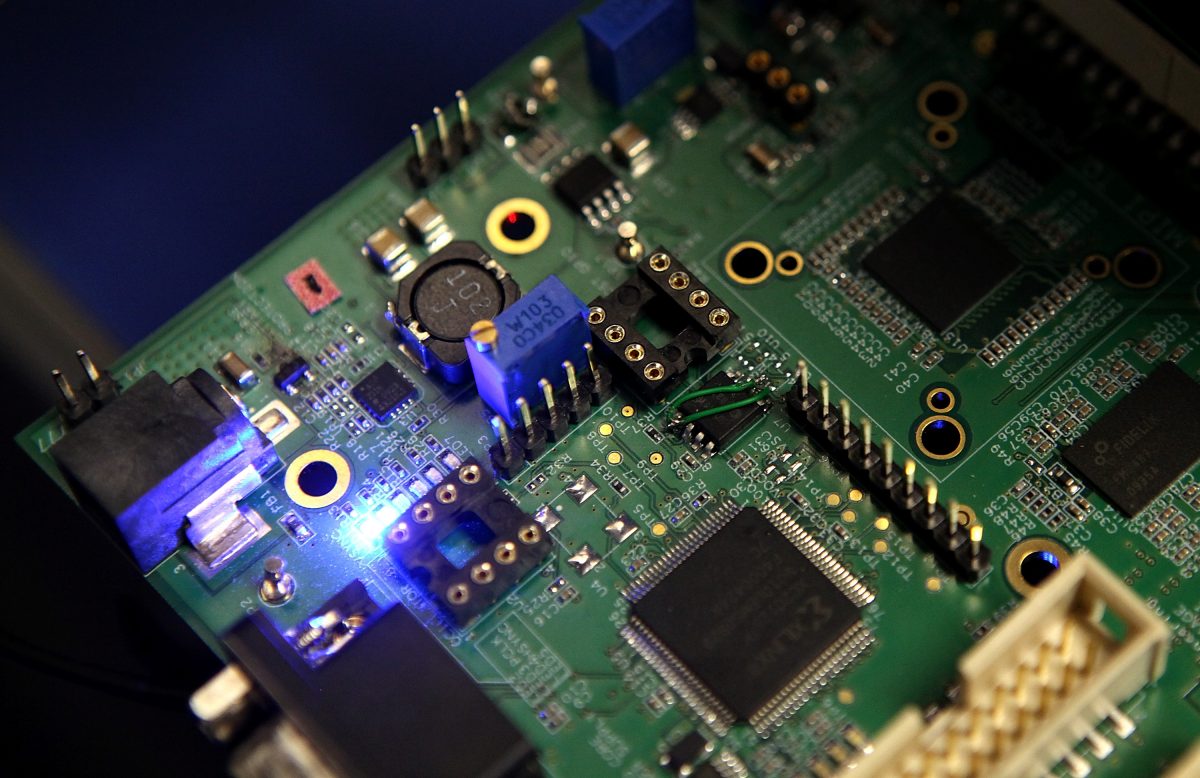 Scrutinizing Chinese Investments
As Trump blocked major Chinese deals to acquire U.S. tech firms one by one, the U.S. Congress raised the alarm on foreign investments that could lead to sensitive technology falling into the hands of the Chinese regime.
In August, Congress passed a bill that strengthened the Committee on Foreign Investment in the United States, an agency that reviews acquisitions, mergers, and other foreign investments in the United States for national security risks.
The new powers were seen as a means for the United States to fend off the Chinese regime's strategic plan to acquire critical technologies it lacks, such as the production of semiconductor chips, through buying out U.S. companies.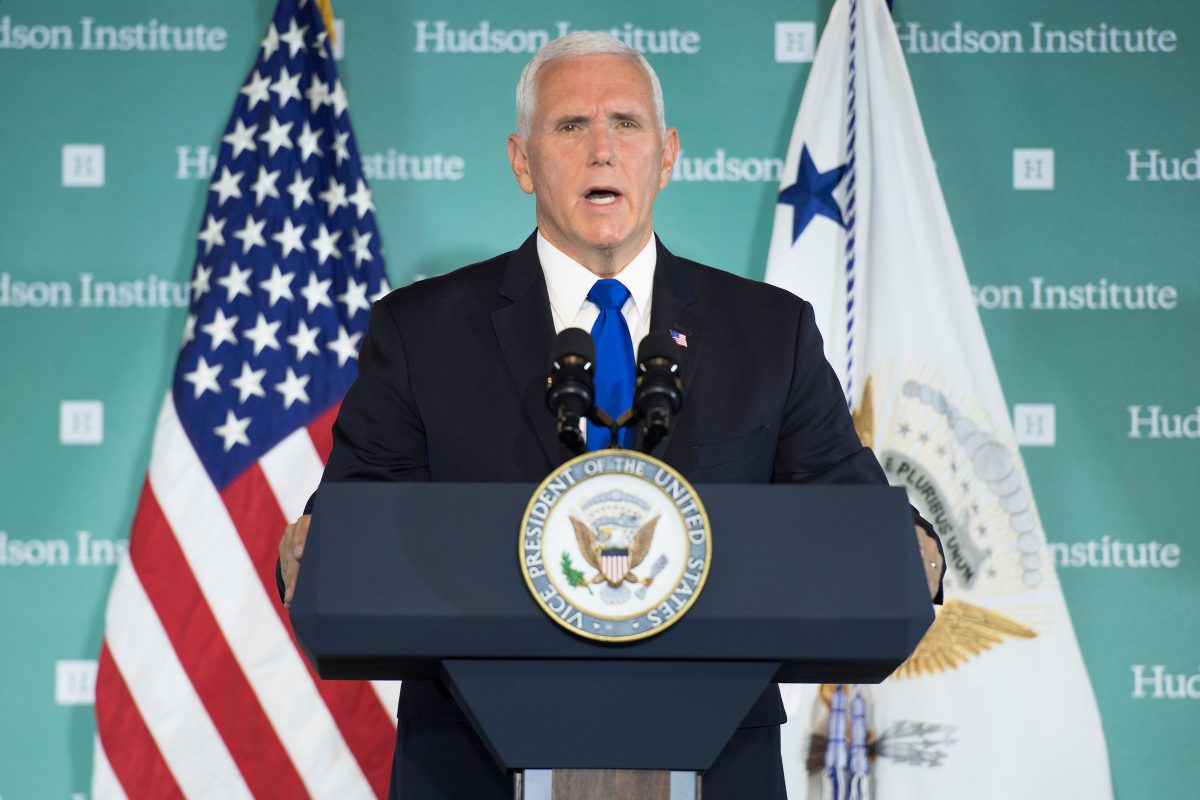 Rewriting the Relationship With China
In a definitive speech at the Hudson Institute in October, Vice President Mike Pence outlined how Beijing has deployed a "whole-of-government approach" to advance its interests in the United States and beyond.
Pence said the United States would no longer simply stand by. In the past, the United States engaged with China with the hope that exposing it to the principles of a free society and economy would help push forward other freedoms in the communist-ruled country.
But as the Chinese regime aggressively builds up its military and geopolitical influence, cracks down on its citizens, and pushes propaganda campaigns to influence Americans' perceptions of China, Pence said the U.S. administration needs a different approach to its China policy: one of strategic competition.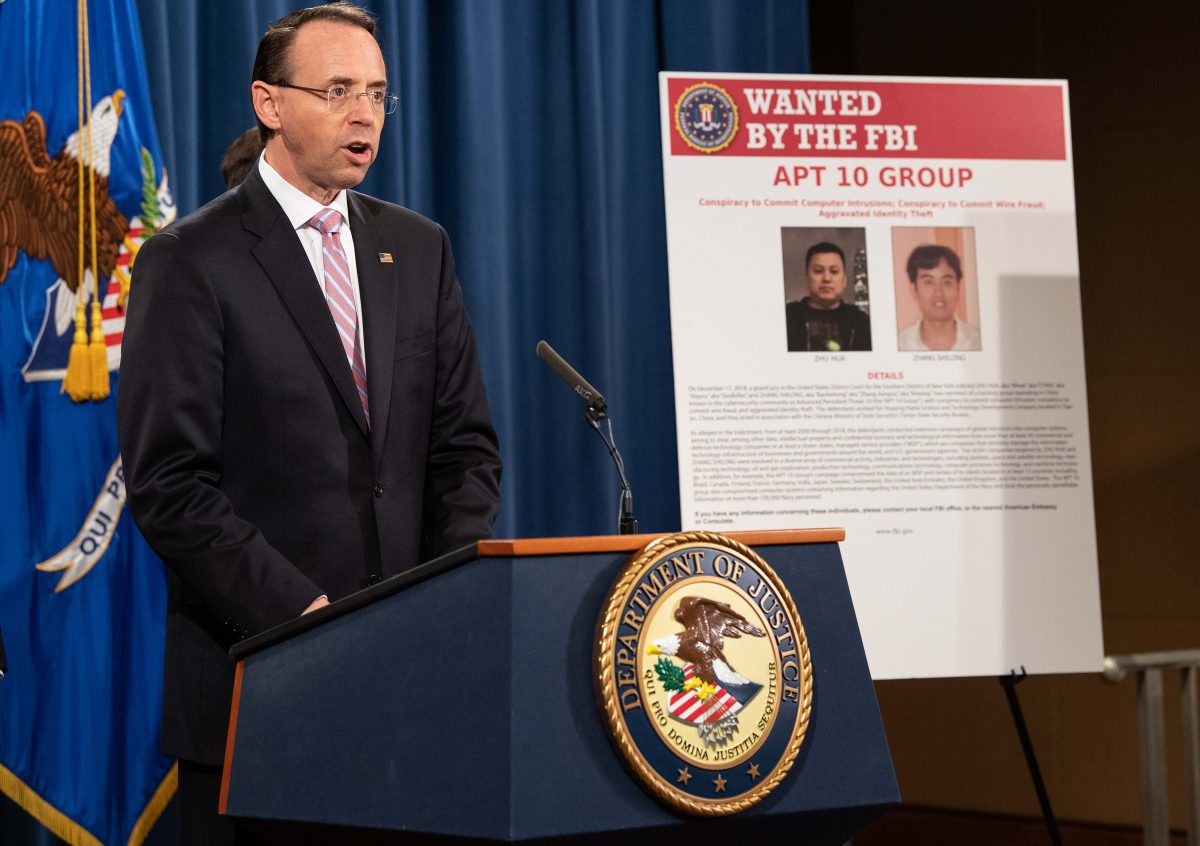 Fighting Intellectual Property Theft
This year, the Trump administration made a commitment to begin a tactical offensive to counter China's state-sponsored theft of intellectual property.
The Department of Justice has ensnared alleged wrongdoers in case after case of economic espionage—from Chinese spies to professors and engineers working in high-tech labs.
As outlined in the "Made in China 2025" plan, China is desperate to catch up in the production of critical technologies and end its reliance on imports.
Amid a string of reports that China ramped up cyberattacks targeting U.S. companies in recent months, the Pentagon announced a new cyberspace strategy that would more proactively stop or disrupt malicious cyber activity that harms both U.S. military and economic interests.

Tariffs to Penalize China
Imposing trade tariffs was the chief tactic Trump used to punish China for its intellectual property theft and force the Chinese regime to play fair.
The "trade war" saga began in March, when Trump signed a memorandum to apply tariffs on $50 billion worth of Chinese imports. The United States has targeted electronic goods that benefited from the Chinese regime's support. Meanwhile, the Chinese retaliated by imposing tariffs on U.S. agricultural goods—some of its largest categories of imports from the United States.
Aside from narrowing the trade imbalance between the two countries, the Trump administration wants Beijing to reform policies that encourage IP theft and pressure foreign firms to transfer their technology to Chinese joint-venture partners.
In total, the United States has imposed tariffs on $250 billion worth of goods. Trump and Chinese leader Xi Jinping negotiated a 90-day truce, which began Dec. 1, to come to a compromise on each other's demands.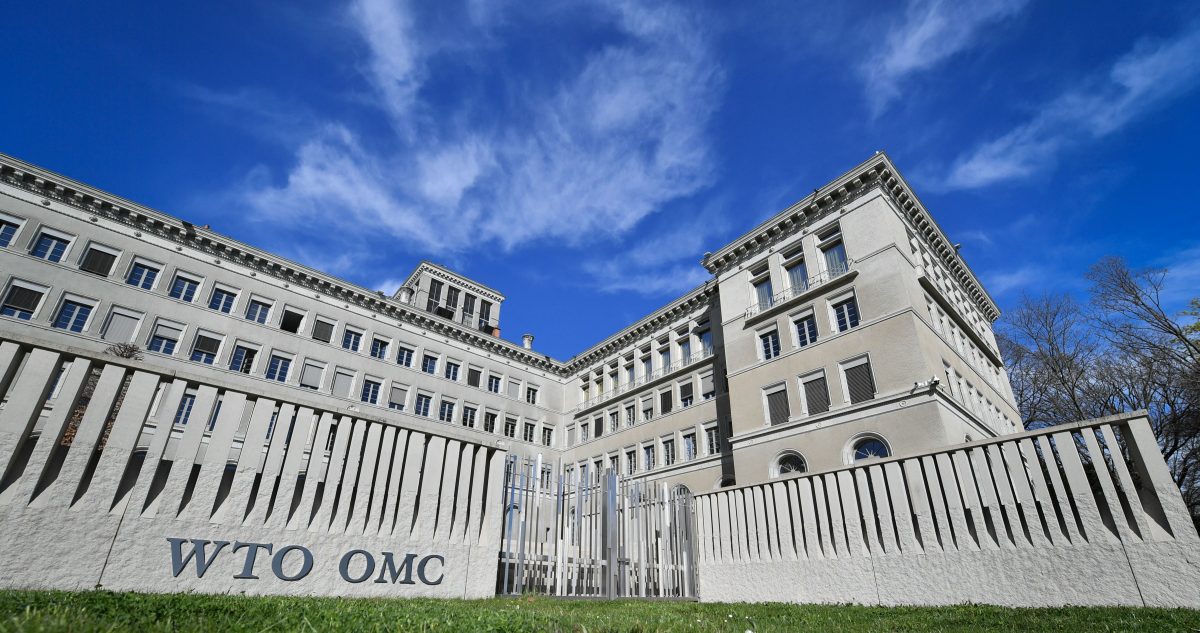 Pressure at the WTO
Similarly, the U.S. administration has formally lodged complaints with the WTO about China's IP theft and other trade practices, partnering with the European Union and Japan to call out China's behavior.
The WTO complaints target China's heavy subsidizing of its state-owned firms and domestic sectors that the Chinese regime wishes to develop for national goals.
A recent report by the Economic Policy Institute found that the number of U.S. jobs lost since China's ascension to the WTO totaled 3.4 million—nearly three-quarters of which were in manufacturing.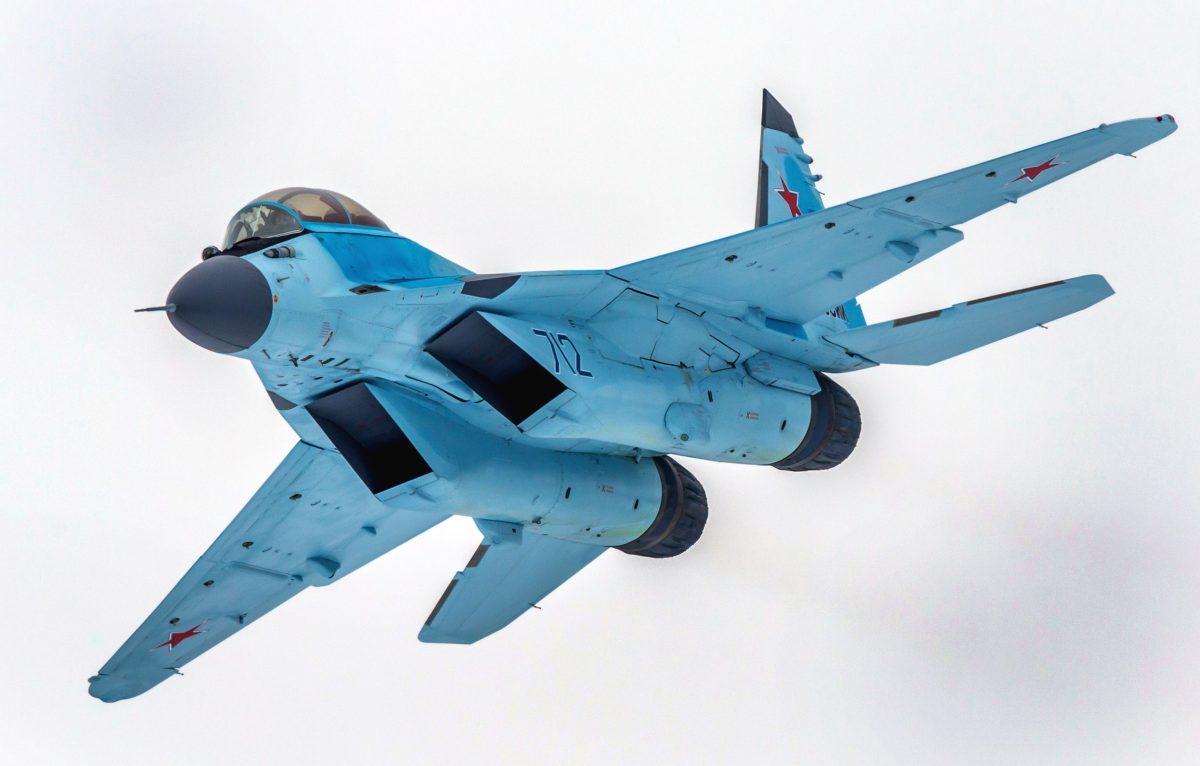 Sanctioning Li Shangfu, Arresting Xu Yanjun
On Sep. 20, 2018, the Trump administration imposed sanctions on China's Equipment Development Department (EDD) and its director, Li Shangfu, for purchasing fighter jets and missiles from Russia.
Li Shangfu, along with the EDD, became the first to be sanctioned by the U.S. government under the Countering America's Adversaries Through Sanctions Act.
Chinese Ministry of State Security operative Xu Yanjun was arrested in Belgium on April 1, 2018. On Oct. 10, 2018, after he was extradited to the United States, he was charged with conspiring and attempting to commit economic espionage and steal trade secrets from multiple U.S. aviation and aerospace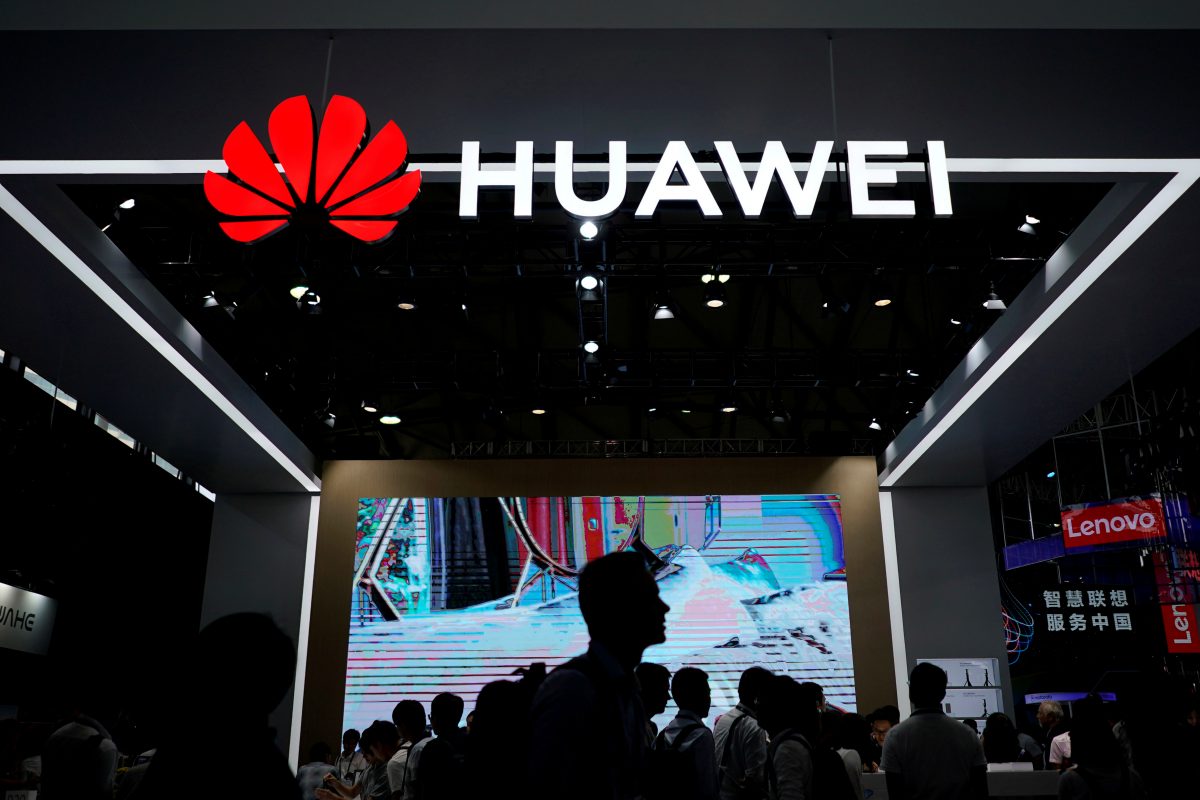 Actions Against ZTE and Huawei
On Apr. 16, 2018, the U.S. Department of Commerce banned American companies from selling components to Chinese telecom equipment maker ZTE.
In June, ZTE reached a settlement with the United States, agreeing to pay $1.4 billion in fines and to overhaul its board of directors and senior management.
On Dec. 1, as part of a U.S. probe, Canada arrested Meng Wanzhou, the chief financial officer of telecommunications giant Huawei, over allegations of financial fraud and of using a Huawei subsidiary to evade sanctions against Iran.
In May 2018, the Pentagon ordered U.S. military bases around the world to pull all smartphones made by ZTE and Huawei from all on-base stores.
In July 2018, the United States and its "Five Eyes" allies agreed to contain Huawei. The United States, Australia, and New Zealand have so far decided to bar Huawei from supplying equipment for next-generation mobile networks. In December, Japan's government issued instructions that effectively banned ZTE and Huawei from official contracts.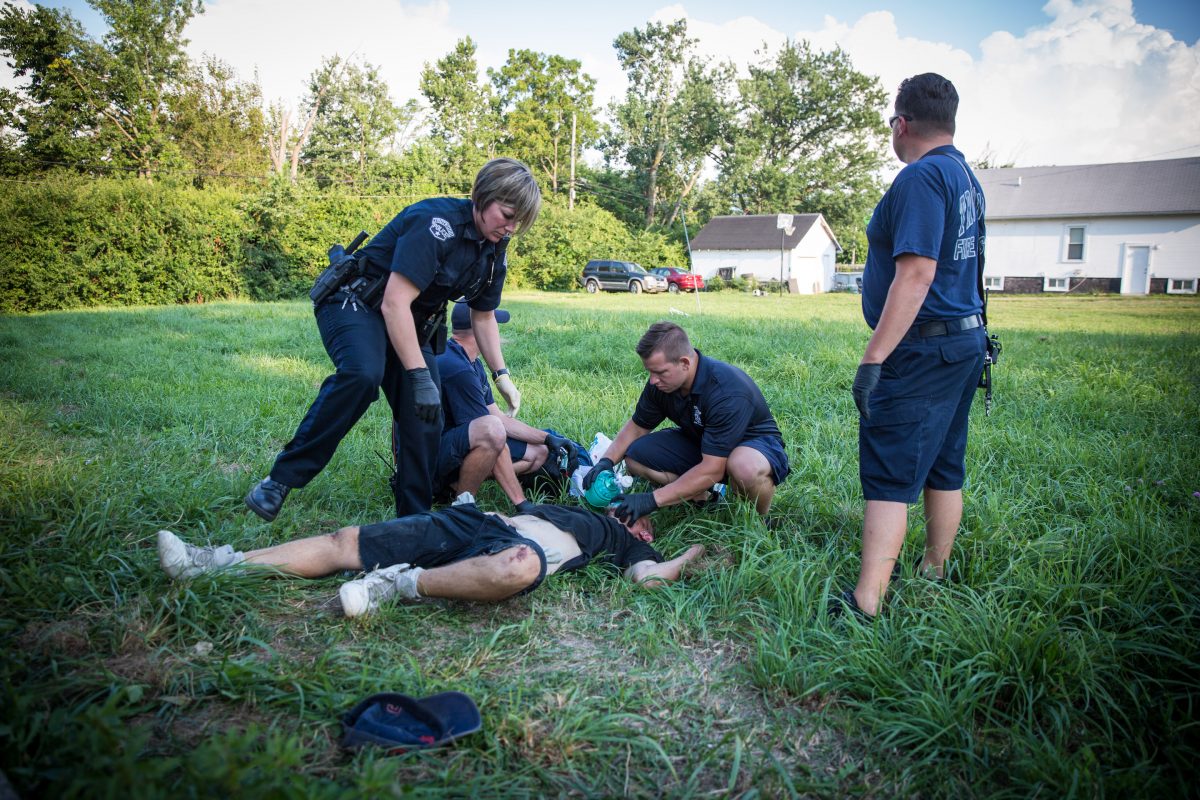 Promises From Xi Jinping on Fentanyl
On Dec. 2, Chinese leader Xi Jinping promised Trump that he would crack down on Chinese-made fentanyl, designating it as a controlled substance.
Fentanyl and other synthetic opioids rank as the deadliest abused drugs in the United States, accounting for almost half of the more than 70,000 overdose deaths in 2017. And China is the largest source for illicit fentanyl and fentanyl-like substances found in the United States.
Trump declared widespread opioid abuse a public health emergency in October 2017.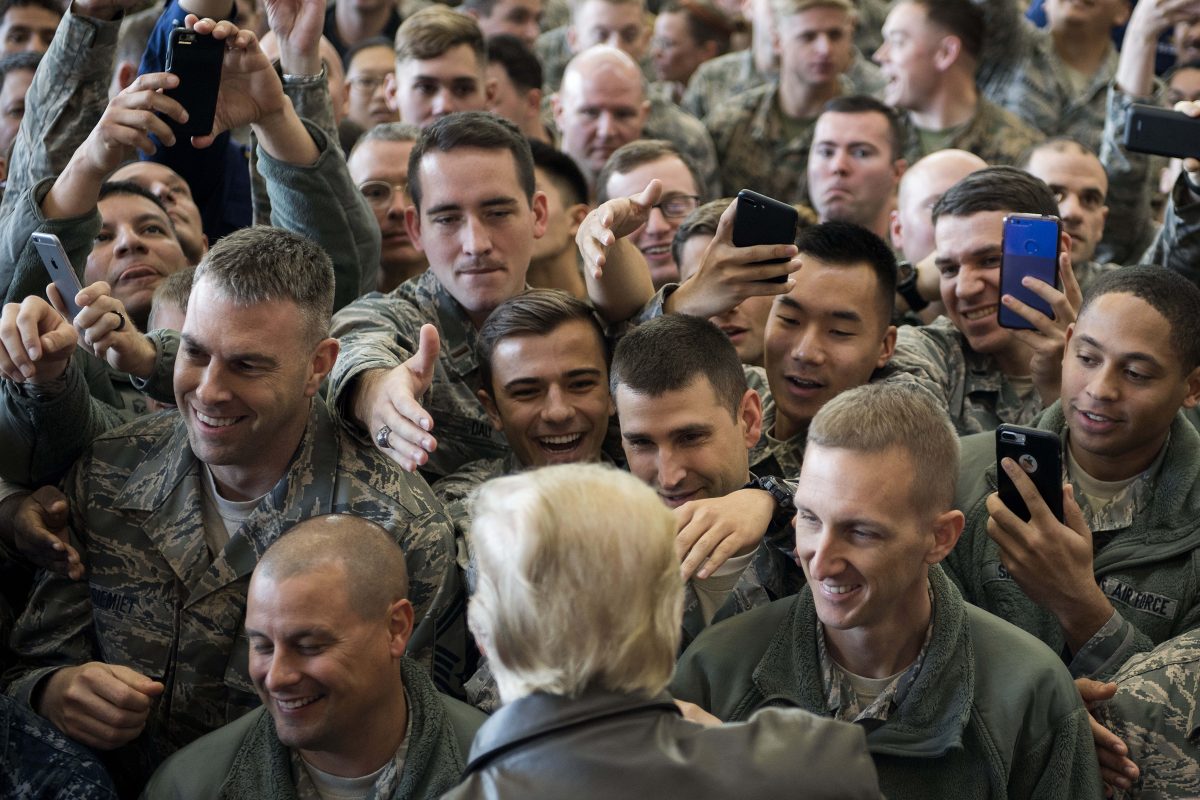 Military
Trump vowed during his campaign to rebuild the U.S. military. In 2018, Trump's defense bill increased $108 billion, or 18 percent, above the proposed 2017 budget. The administration's increased military spending has allowed it to acquire large amounts of new defense equipment, including F-35 Joint Strike fighters, ground combat vehicles, and Virginia-class submarines.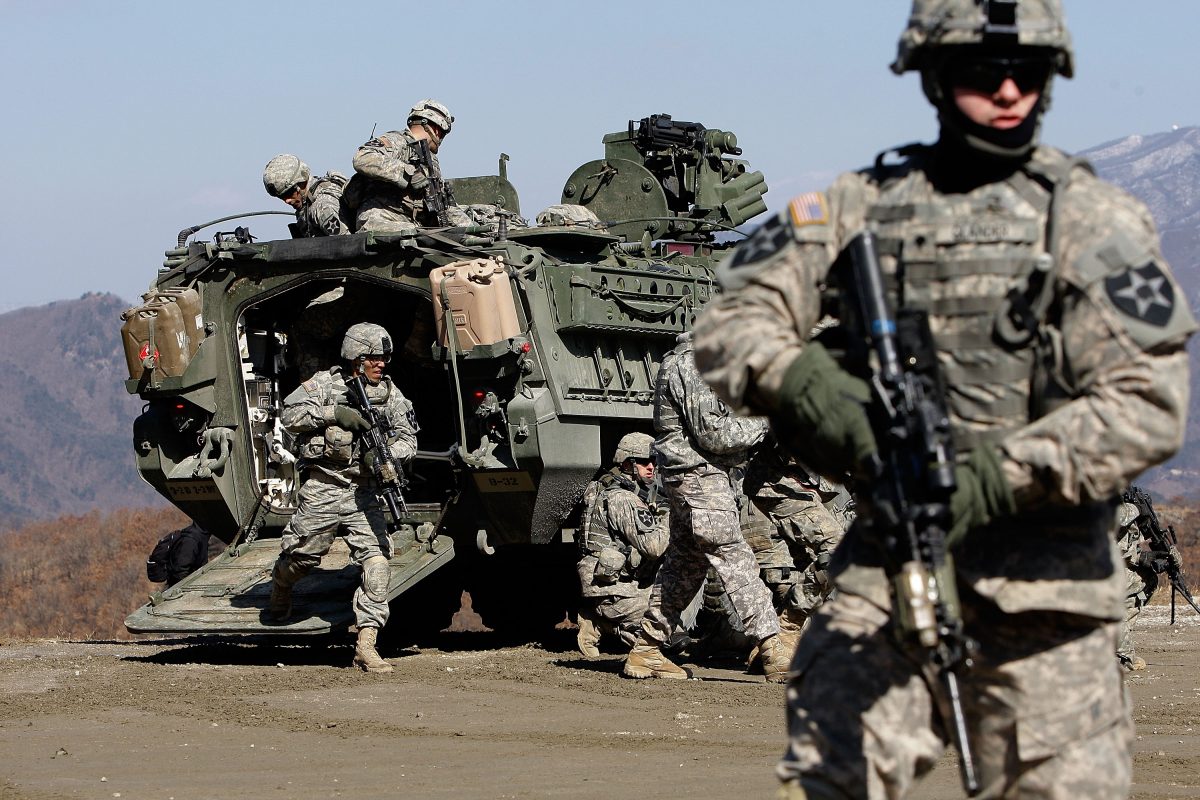 Increased Funding for Military
Near the end of 2017, Trump signed a massive defense bill for fiscal 2018 that authorized about $700 billion for the Defense Department, including $634 billion for the base budget and $66 billion for the war budget. The $700 billion is an increase of $108 billion, or 18 percent, above the proposed 2017 budget.
In that same budget, troops also saw a 2.4 percent pay raise for January 2018, the highest year-over-year increase for service members since 2010. At the same time, the U.S. military grew by about 20,000 troops.
The boosts in military funding continued into the 2019 budget, with Trump signing a nearly $717 billion National Defense Authorization Act that included a 2.6 percent military pay raise.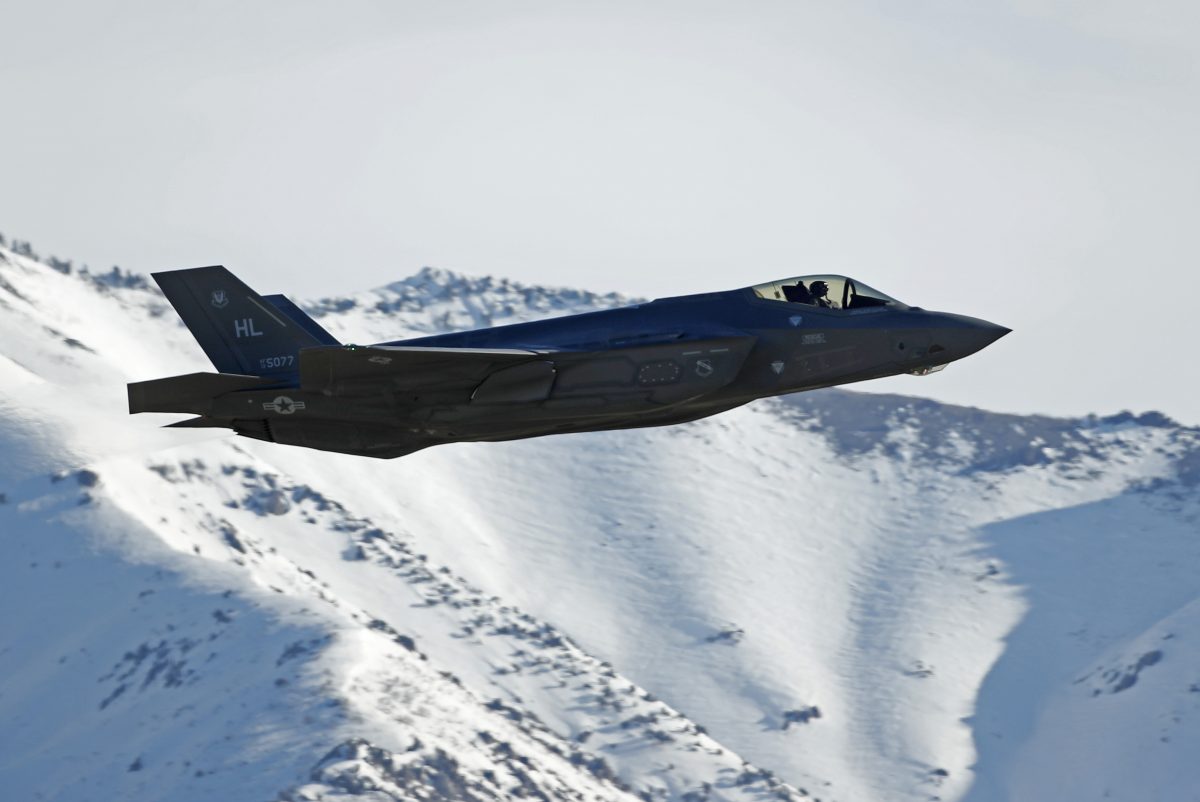 Modernizing of Military Equipment
Increased military spending has allowed the military to acquire large amounts of new defense equipment. Among the budgeted expenses are F-35 Joint Strike fighters, ground combat vehicles, and Virginia-class submarines.
The military also increased its spending in space, cyberspace, missile defense, advanced autonomous systems, and nuclear deterrent forces.
"History teaches us that when you weaken your defenses, you invite aggression. The best way to prevent conflict is to be prepared, and really be prepared. Only when the good are strong will peace prevail," Trump said at a ceremony signing the National Defense Authorization Act in December 2017.
The acquisition of new defense equipment came after years of budget cuts for the military during the Obama administration.
Then-Defense Secretary James Mattis told Congress in June 2017 that "no enemy in the field has done more to harm the combat readiness of our military than sequestration." Sequestration refers to automatic, across-the-board budget cuts to discretionary spending, which includes spending on the military.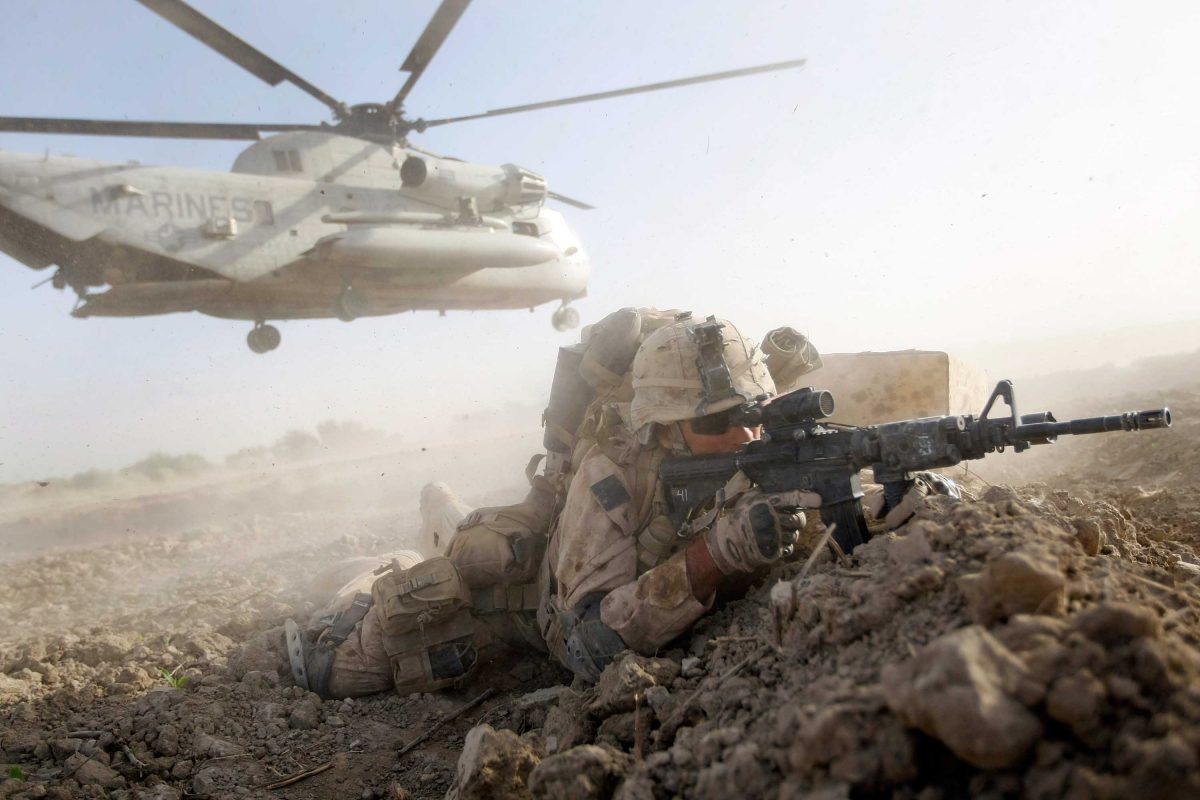 Changing Military Rules of Engagement
U.S.  troops were until recently fighting with one hand figuratively tied behind their backs. An Obama administration policy from 2009 made it so that U.S. troops in Afghanistan were unable to fire at enemy combatants if it would in any way endanger a non-combatant, which included any enemy fighters who weren't at the time carrying weapons or planting bombs. And the restrictions limited the ability of U.S. troops to fire their weapons, call in air strikes, use mortar fire, or use other systems to fight.
The Taliban also began using the Obama rule to its advantage, which included launching ambushes, then dropping their weapons and fleeing into civilian crowds. There were also "proximity requirements" that limited the ability of U.S. troops to fire on enemy combatants unless they were in contact with the enemy.
The Trump administration removed these restrictions in 2017. Trump explained in an August 2017 press conference, "We are not nation-building again. We are killing terrorists."
Former Defense Secretary Gen. Jim Mattis told the Senate Armed Services Committee in October 2017 that under the new rules, when facing enemy combatants, "Wherever we find them, anyone who is trying to throw the NATO plan off, trying to attack the Afghan government, then we can go after them."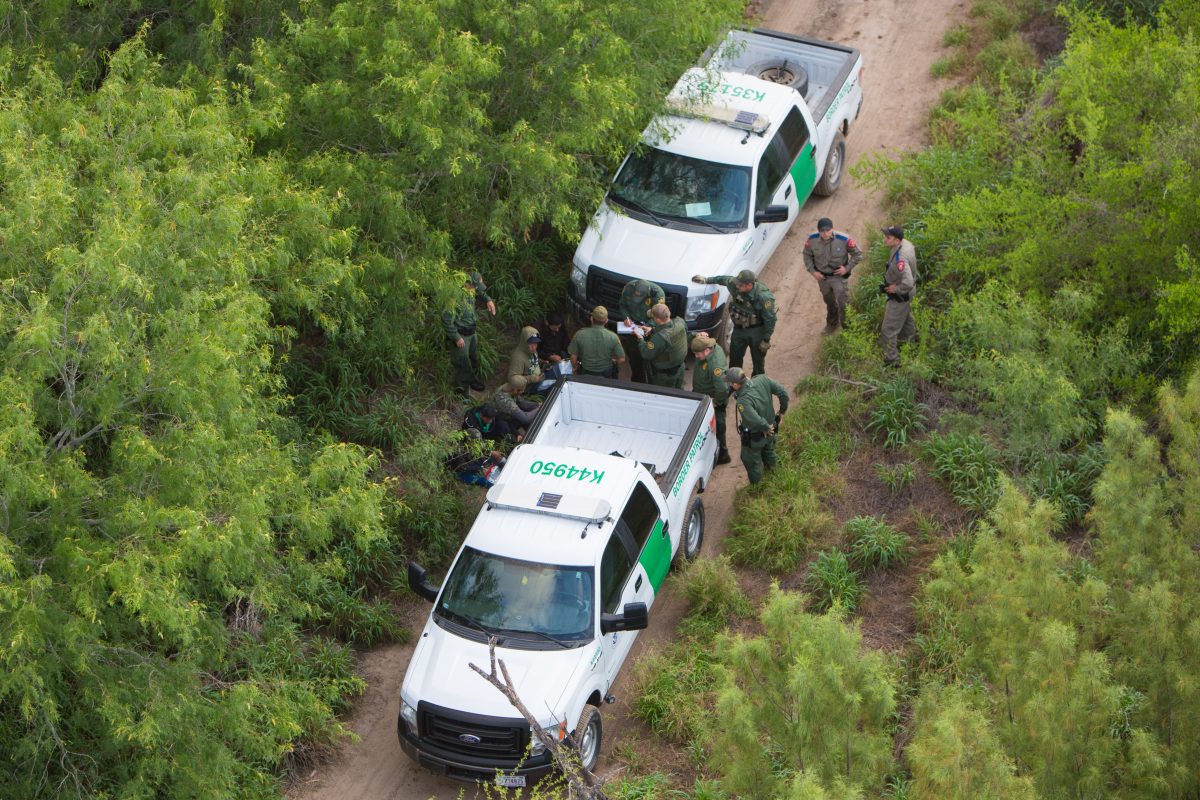 Border Security
The migrant caravans from Central America have drawn constant media coverage; however, Border Patrol apprehends a caravan's worth of illegal aliens every day. After a sharp decrease in illegal border crossings when Trump took office, the apprehension numbers this fiscal year are on track to completely outstrip last year's 400,000.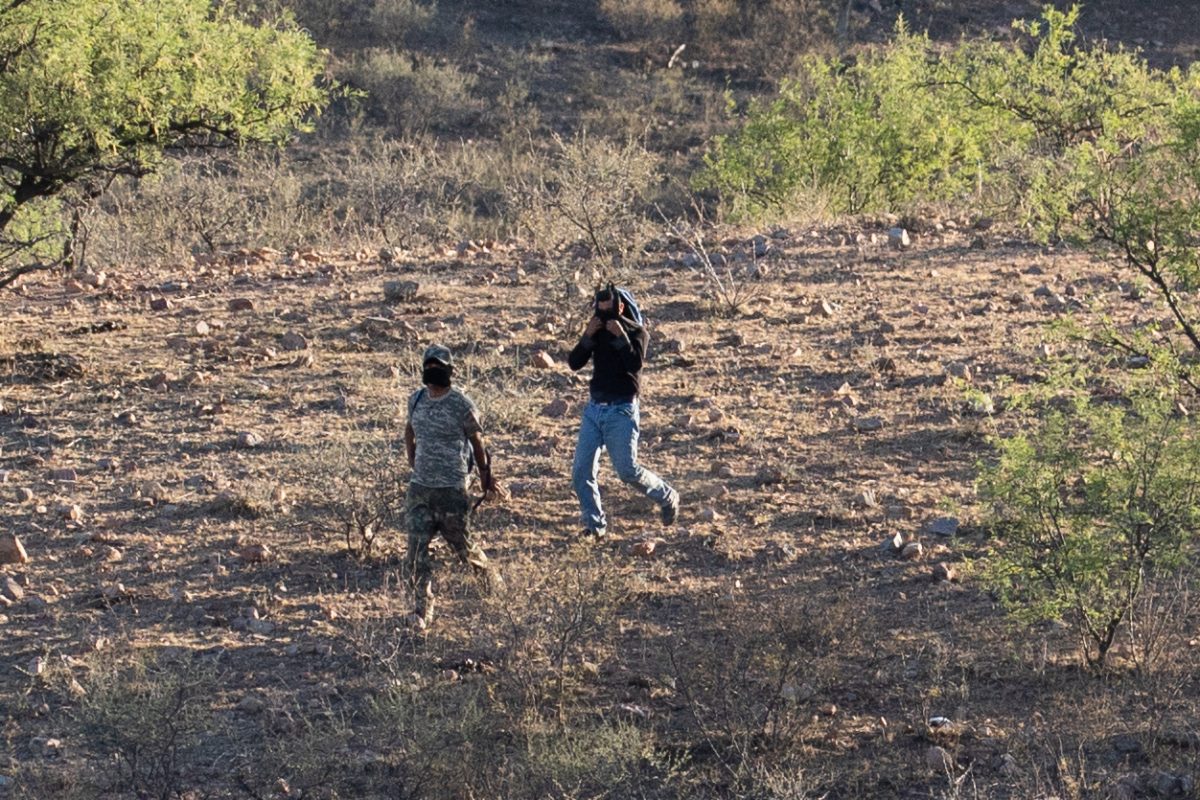 Focus on Border Security
Trump's central campaign promise was border security, and he has spent two years working every angle within his executive power to make good on that promise. The culmination is a record-breaking government shutdown that is forcing Congress and the nation to address border security one way or another.
Trump has released several plans for border security and immigration reform based around four central pillars: strengthening border security including a wall, technology, and more agents; beefing up interior enforcement; switching to a merit-based immigration system (including halting the diversity visa lottery and chain migration); and negotiating a fix for the Deferred Action for Childhood Arrivals group. He introduced a temporary travel ban and tighter vetting procedures for eight terror-prone countries.
He has made moves to punish sanctuary cities, which shield illegal aliens from deportation by limiting communication and cooperation between local law enforcement and immigration authorities.
Trump wants to close legal loopholes that allow the asylum system to be overwhelmed with meritless claims, and that has created an immigration court backlog that is greater than 800,000 cases.
He has sent both the National Guard and the military to the southwest border in the last six months.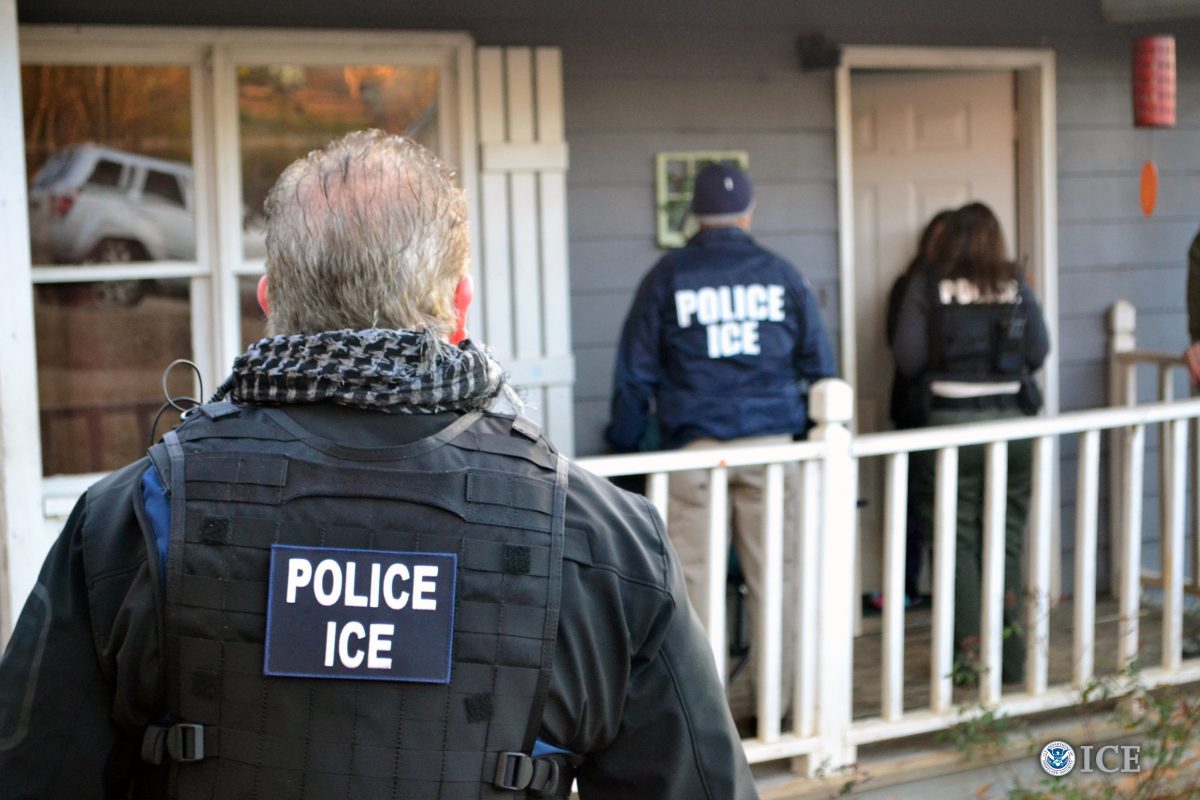 Shackles Off ICE
After Trump took office, he issued an executive order that stated no illegal alien was off limits to Immigration and Customs Enforcement, the agency that largely deals will illegal alien criminals and immigration fugitives in the interior of the country. This is a turnaround from the previous administration, which had pulled back on immigration enforcement and essentially gave large swaths of the illegal immigrant population immunity from deportation.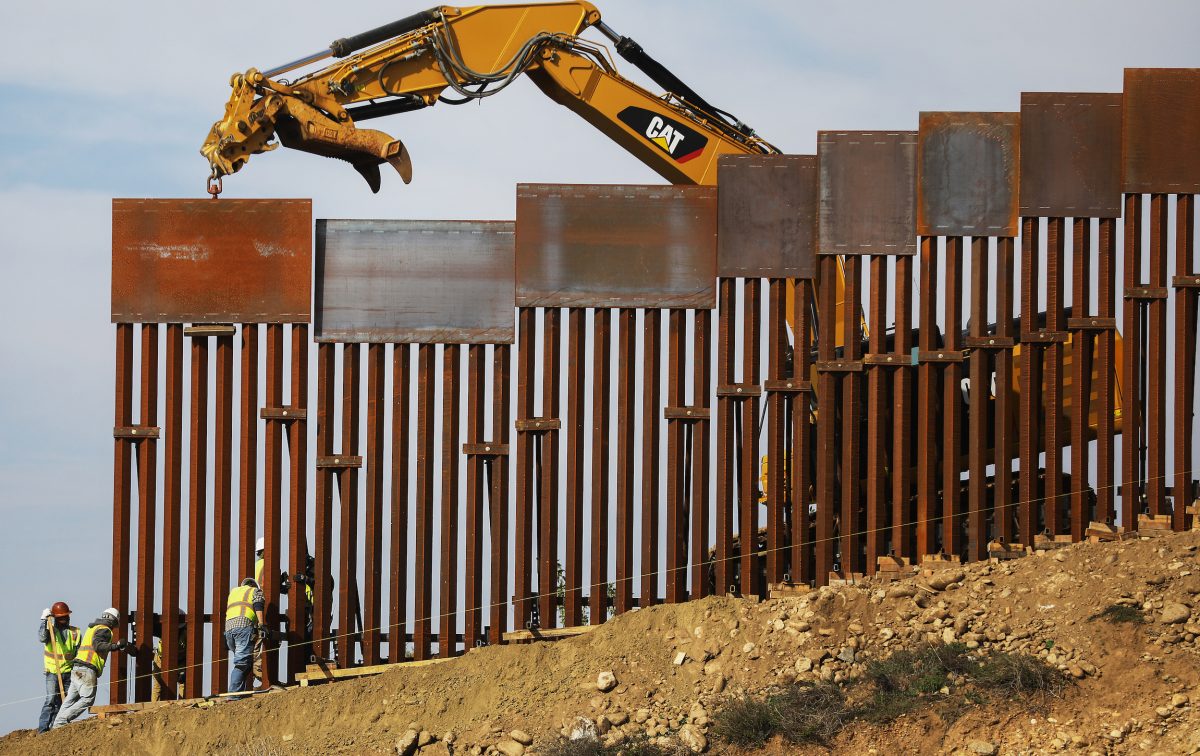 Border Wall
Approximately 654 miles of border barrier currently exists along the 2,000-mile U.S.–Mexico border. Hundreds of miles have either nothing, a primitive barbed wire fence, old landing mat fencing, or the Rio Grande to delineate the two countries.
Trump is asking Congress for $5.7 billion in the current spending bill for steel slat fencing that Homeland Security said would give them more than 330 miles of fencing when combined with appropriations from fiscal 2017 and fiscal 2018.
In 2018, 31 miles of fencing was built, with a further nine miles almost complete. By the end of fiscal year 2019, another 120 miles is slated to be finished or underway.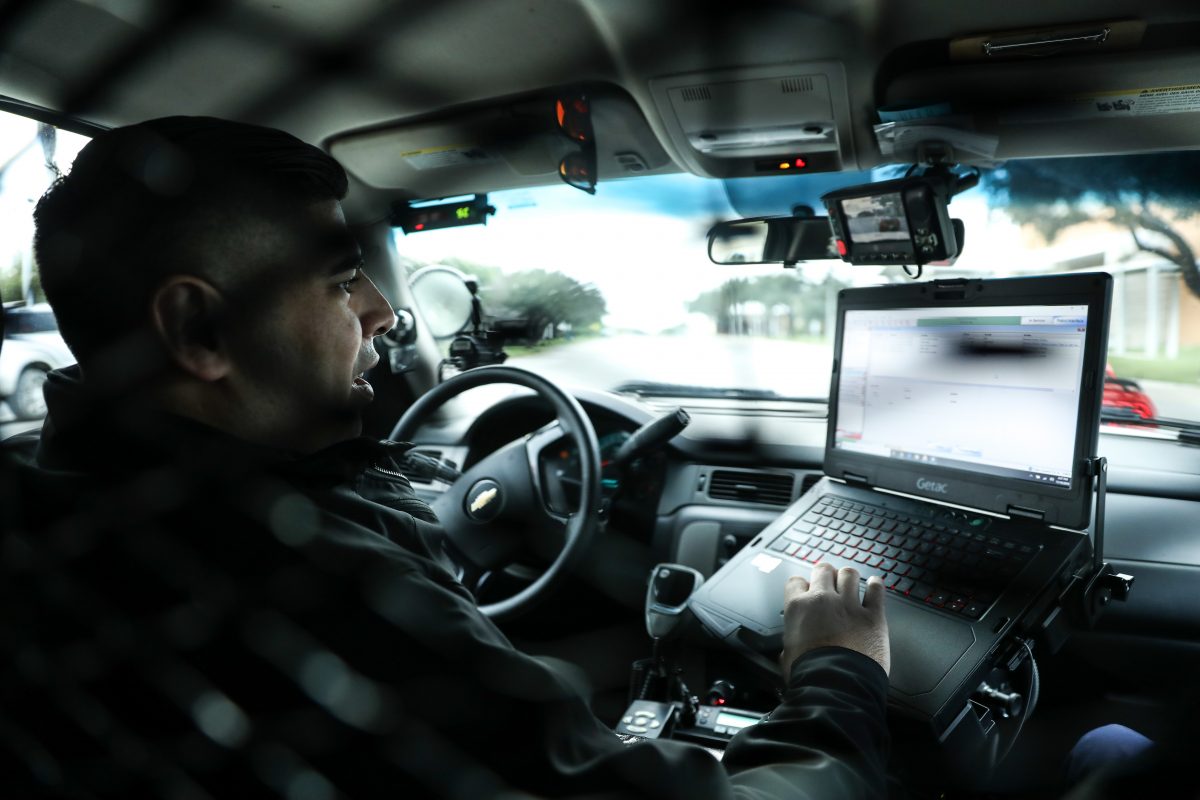 Law and Order
The battle to eradicate human trafficking has been a focal point of the Trump administration's domestic policy. Trump has signed multiple bills that make it easier to dismantle transnational criminal organizations that traffic and exploit people while also giving victims more power to take legal action.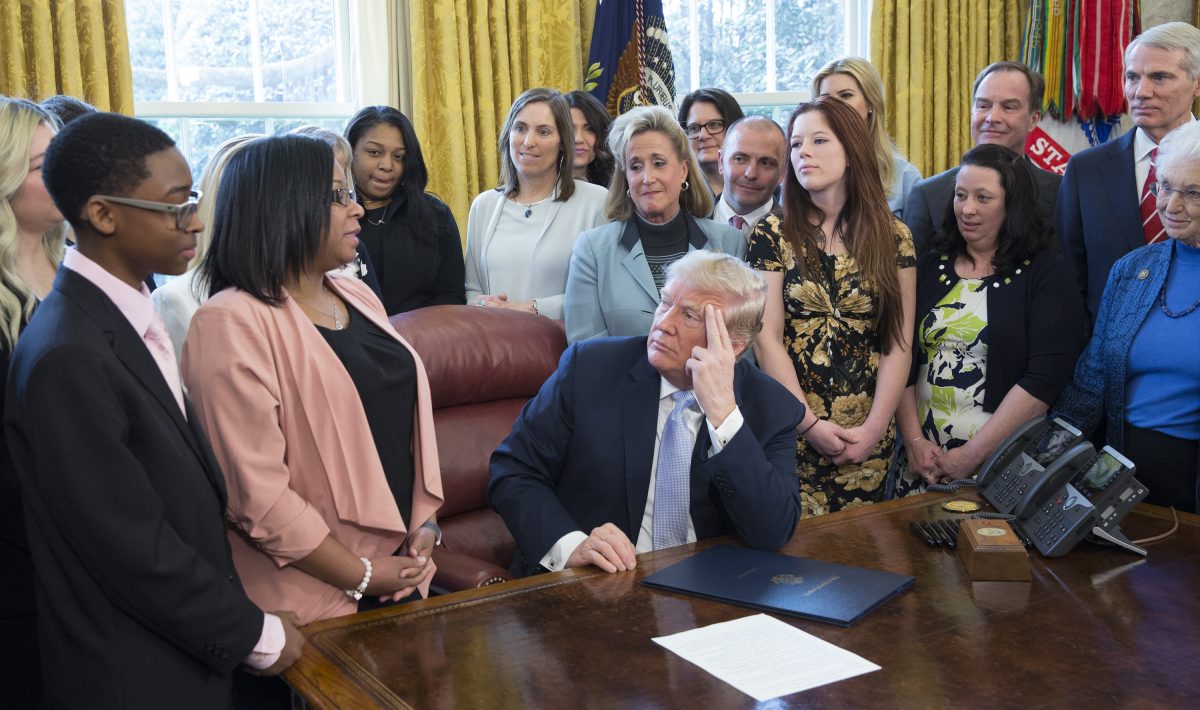 Combating Human Trafficking
Over the past two years, Trump has signed numerous pieces of legislation committed to the abolition of human trafficking, making it a focal point of his administration.
In February, he signed an executive order to dismantle transnational criminal organizations that traffic and exploit people. In April, he signed into law a bill making it easier to take legal action against individuals who use websites to facilitate sex trafficking. In December, he signed an act that strengthens programs supporting survivors and resources for combating modern slavery. In another measure, dubbed the "Prevention and Protection Reauthorization Act," Trump authorized $430 million to fight sex and labor trafficking.
"Human trafficking is a sickening crime at odds with our very humanity," Trump wrote in a January 2018 proclamation. "My administration continues to work to drive out the darkness human traffickers cast upon our world."
In 2018, ICE and Homeland Security Investigations made 1,588 human-trafficking arrests while identifying and assisting 308 victims. In the same year, over 8,500 human-trafficking cases were reported to the National Human Trafficking Hotline.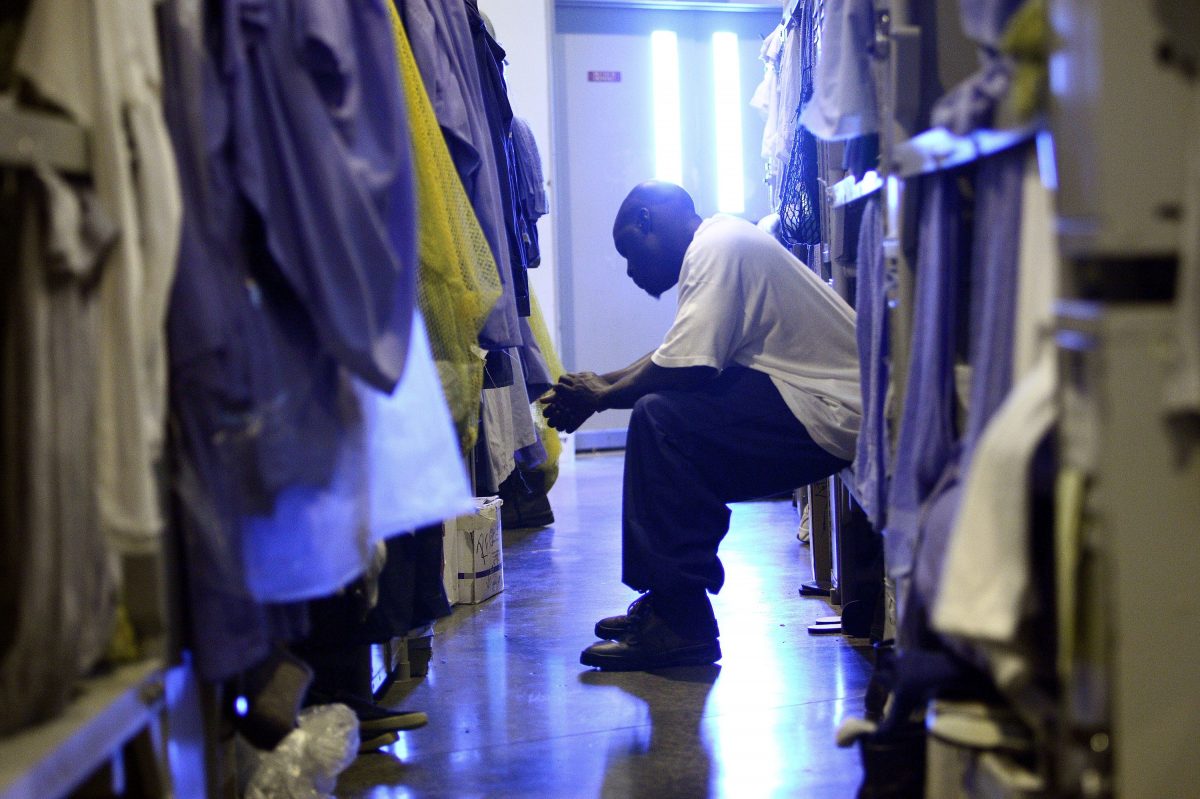 Criminal Justice Reform
Trump signed into law a landmark criminal-justice reform bill dubbed the "First Step Act," on Dec. 21, 2018. It passed the House of Representatives by a vote of 358 to 36, and the Senate by a 87–12 tally.
The bill gives judges more discretion when sentencing drug and lower-level offenders, while also working to reduce the recidivism risk of prisoners by expanding on programs such as job training. It aims to make the federal criminal justice system fairer, reduce overcrowding, and save taxpayer dollars. Certain mandatory minimum sentences were also adjusted.
Trump and son-in-law Jared Kushner both lobbied for the measure, the most significant step toward federal criminal justice reform in decades.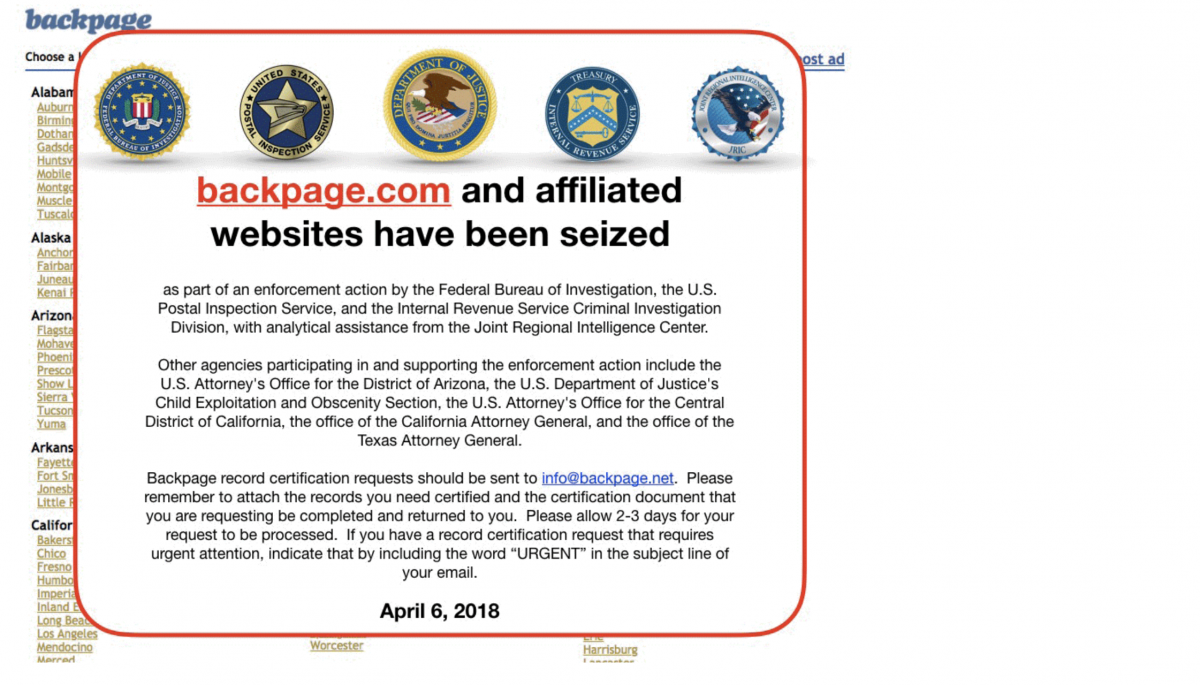 Taking Down Backpage.com
The FBI seized Backpage.com, the largest child-sex trafficking website in the United States, in April 2018, the same month Trump signed a bill combating online sex trafficking. Nearly three-quarters of the cases submitted to the National Center for Missing and Exploited Children relate to ads posted on Backpage.com.
The anti-trafficking bill, dubbed "The Allow States and Victims to Fight Online Sex Trafficking Act," imposes a maximum 25-year sentence for website operators who promote prostitution of five or more persons, or showed a "reckless disregard" that their website facilitated such acts. It also allowed victims who say they were trafficked on those websites to sue them civilly.
Try The Epoch Times Newspaper for Only $1
Start My $1 Month Trial
Reports of suspected child-sex trafficking increased 846 percent between 2010 and 2015, largely due to the use of the internet, according to The National Center for Missing and Exploited Children. Trump's April bill has already led to the shutdown of 87 percent of sites used in online human trafficking.
The sites co-founders, Michael Lacey and James Larkin, were also charged with multiple counts of facilitating prostitution, according to an unsealed indictment, as well as charges of money laundering. Backpage has many affiliates across the country and around the world. Prosecutors said last year that the site made $500 million from prostitution advertisements.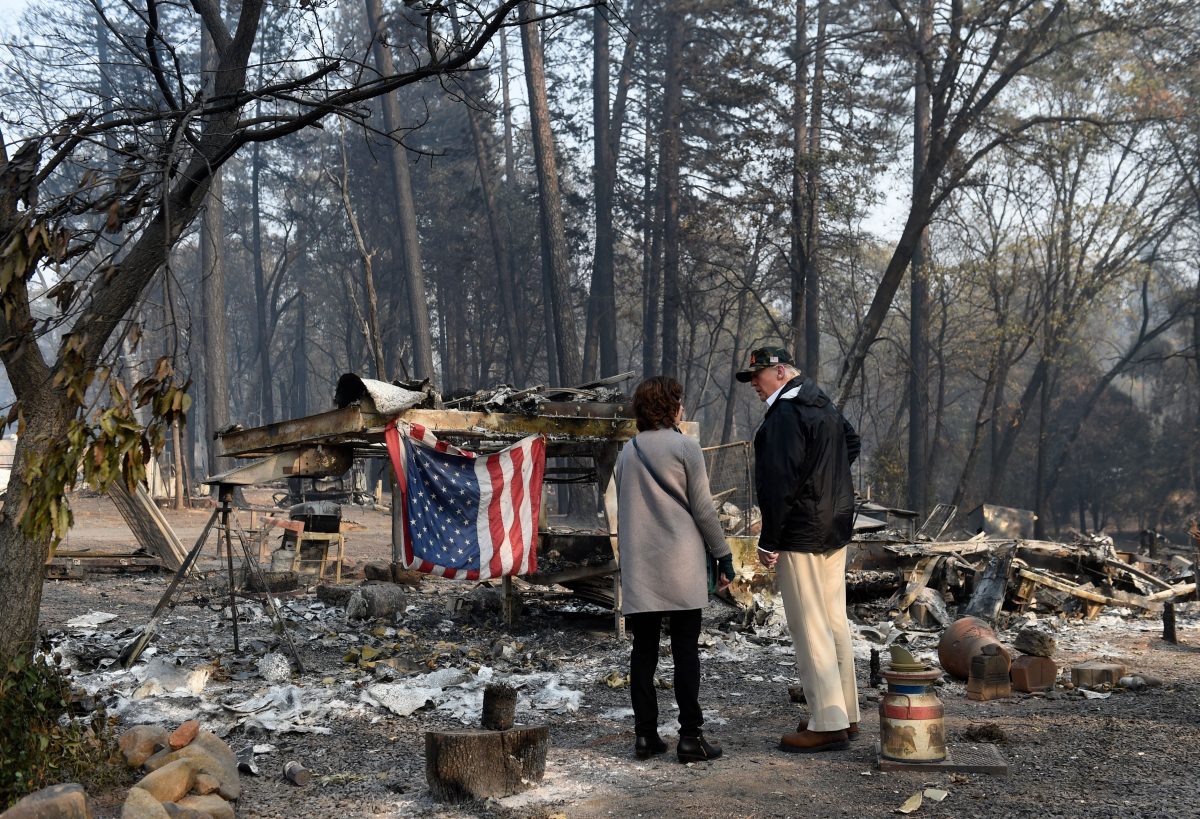 Environment
Through a bill dubbed the Save Our Seas Act, the Trump administration strengthened efforts to clean debris from the world's oceans. To combat the spread of wildfires like those in California in 2018, the president signed several bills that support preventive measures, such as allowing foresters to move more quickly to remove dead trees.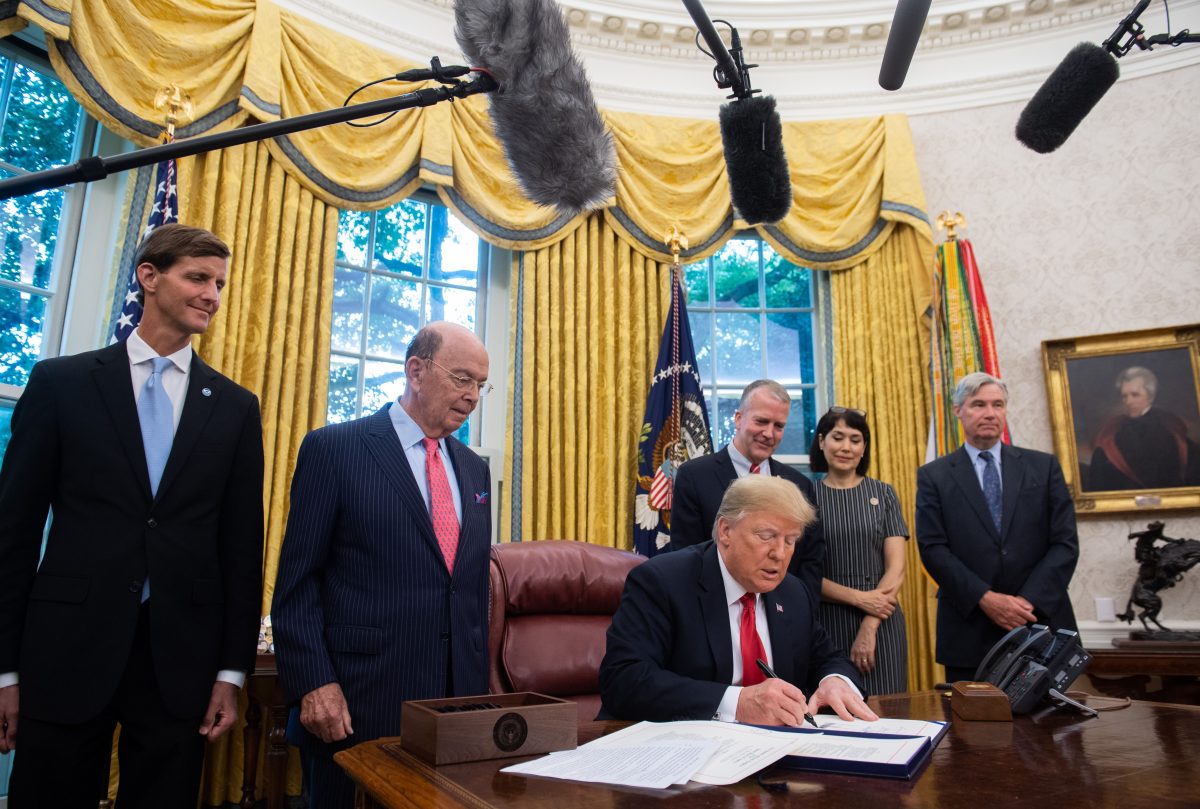 Signing the Save Our Seas Act
In October 2018, Trump signed into law the Save Our Seas Act of 2018. The act reauthorizes the National Oceanic and Atmospheric Administration's Marine Debris Program for an additional five years until 2022.
The program aims to reduce the amount of marine debris in the ocean by promoting international action and strengthening "certain Coast Guard requirements to promote safety in the maritime industry."
The legislation was sponsored by U.S. Sen. Dan Sullivan (R-Alaska), and co-sponsored by Sen. Sheldon Whitehouse (D-R.I.), among other politicians. Lawmakers and advocates praised Trump's signature on the act, calling it a bipartisan act of unity.
Trump's reauthorization of the bill provides an additional $10 million per year over the next five years.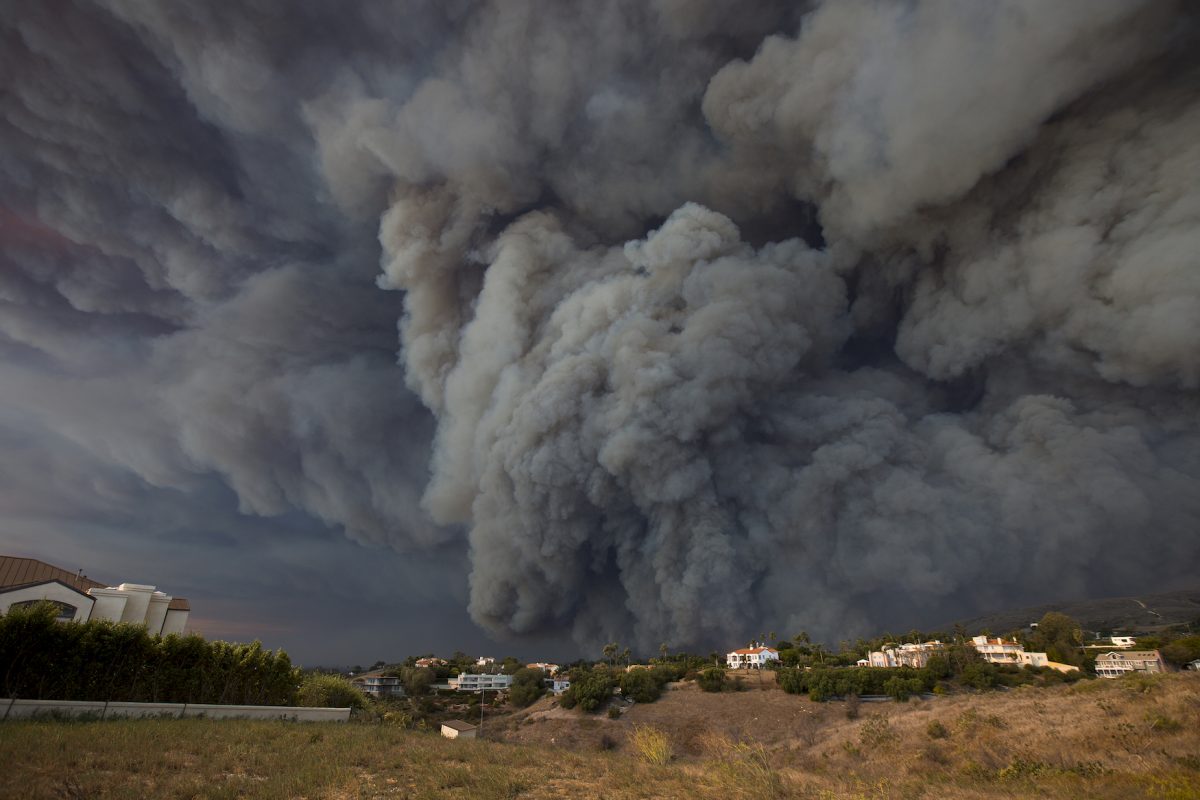 Ordered Forest Management to Reduce Wildfires
Trump signed an executive order on Dec. 21, 2018, ordering the active management of forests and rangelands to reduce the risk of wildfires.
A farm bill signed in December 2018 also allows foresters to more quickly to remove dead trees.
Notably, California, which has poor forest management practices, saw a number of massive wildfires in recent years that killed dozens of people.
According to a report by the nonpartisan California Legislative Analyst's Office, "most of the forests across the state are in an unhealthy condition." They further stated that overgrown, unhealthy forests resulted in "increased risk of severe forest fires" and recommended actions to thin California's many unhealthy forests that have developed in the name of environmental puritanism.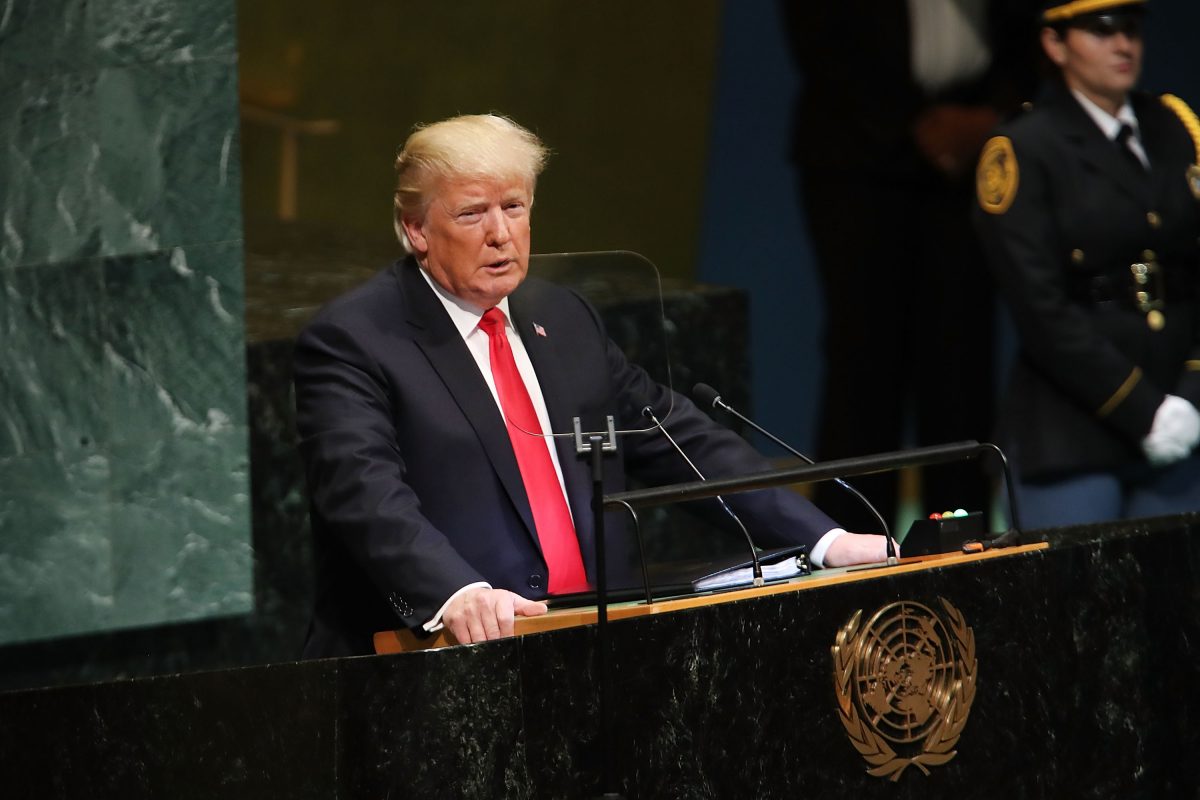 Cutting Waste
Trump pressured the United Nations to make historic spending cuts to prevent the U.S taxpayer from having to subsidize inefficiency and overspending. In his own administration, he reduced the number of White House employees and limited the amount of time public employees can spend working for unions while still being paid by the government.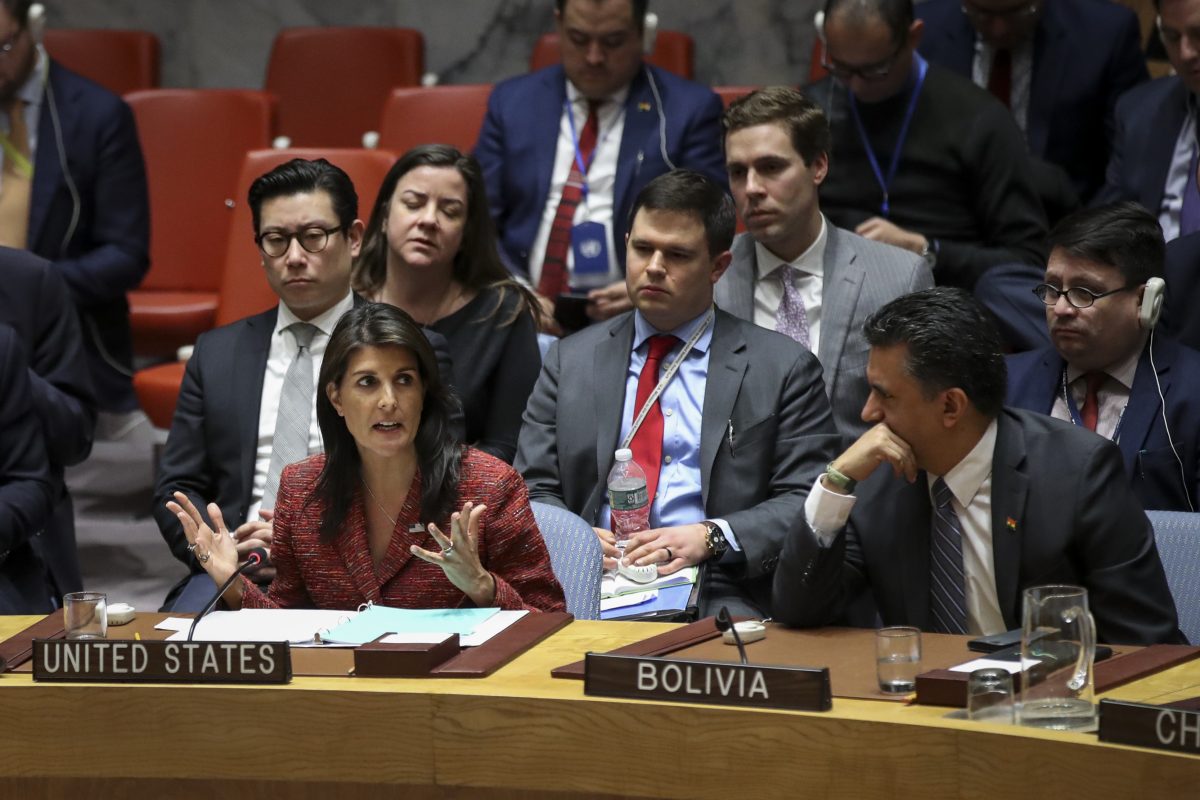 Reducing UN Spending
Under pressure from the United States, the United Nations' budget for the 2018–2019 fiscal year was reduced by $285 million.
The U.N. also cut $600 million from its annual peacekeeping budget of nearly $8 billion, following pressure from Trump.
"The inefficiency and overspending of the United Nations are well known," then-U.S. Ambassador to the U.N. Nikki Haley said. "We will no longer let the generosity of the American people be taken advantage of or remain unchecked."
The United States pays an estimated 22 percent of the U.N.'s overall budget, and 28 percent of the organization's peacekeeping budget.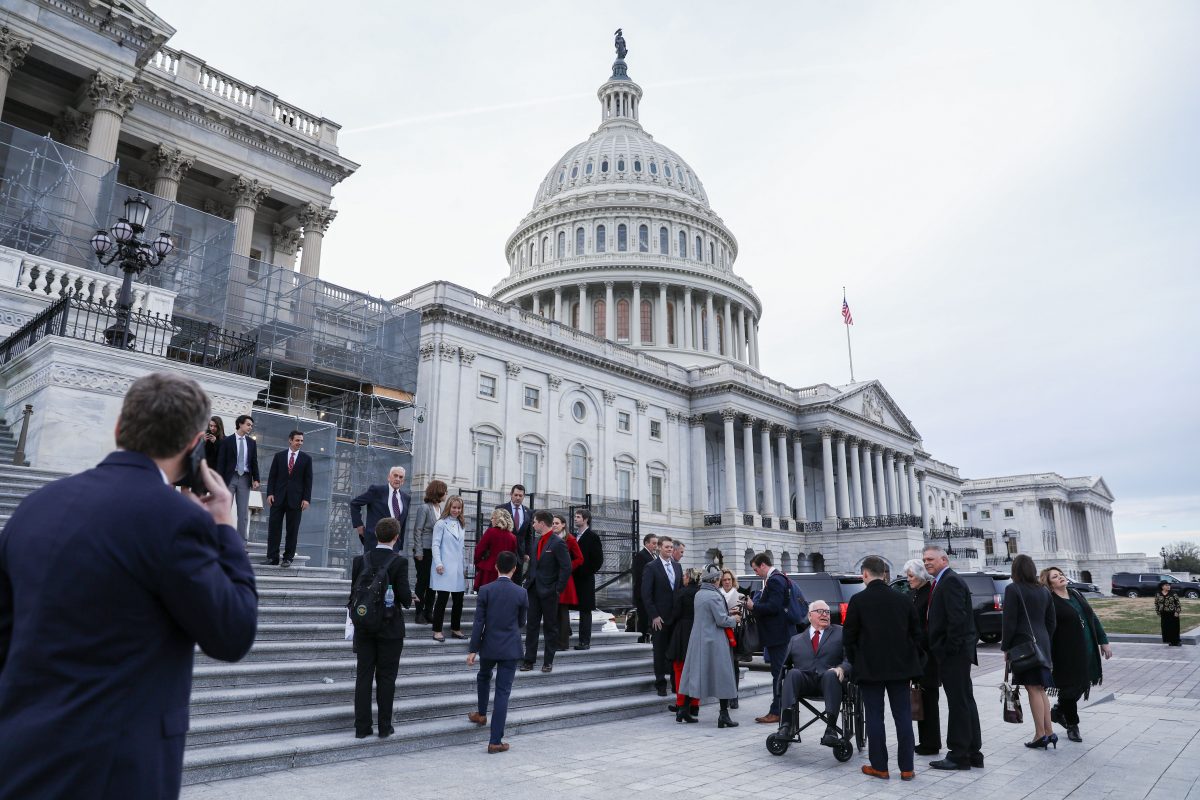 Slashing Use of Government Time on Union Work
Trump, in an executive order, significantly limited the amount of time that public employees can spend working for unions while still being paid by the government. The government expects the order to save taxpayers $100 million over the course of a year, according to a senior administration official.
Nearly 1,000 employees spent at least half of their taxpayer-funded time working for unions in 2017, according to a memo by the House Oversight and Government Reform Committee. U.S. taxpayers paid $177.2 million in 2016 for the time government employees spent performing work for unions, according to the Office of Personnel Management.
Try The Epoch Times Newspaper for Only $1
Start My $1 Month Trial
Trump's executive order limits the amount of time federal employees can use for union work to 25 percent. Employees also will no longer be allowed to use taxpayer-funded time to lobby Congress on behalf of unions. The federal government also will start charging unions rent for the use of office space.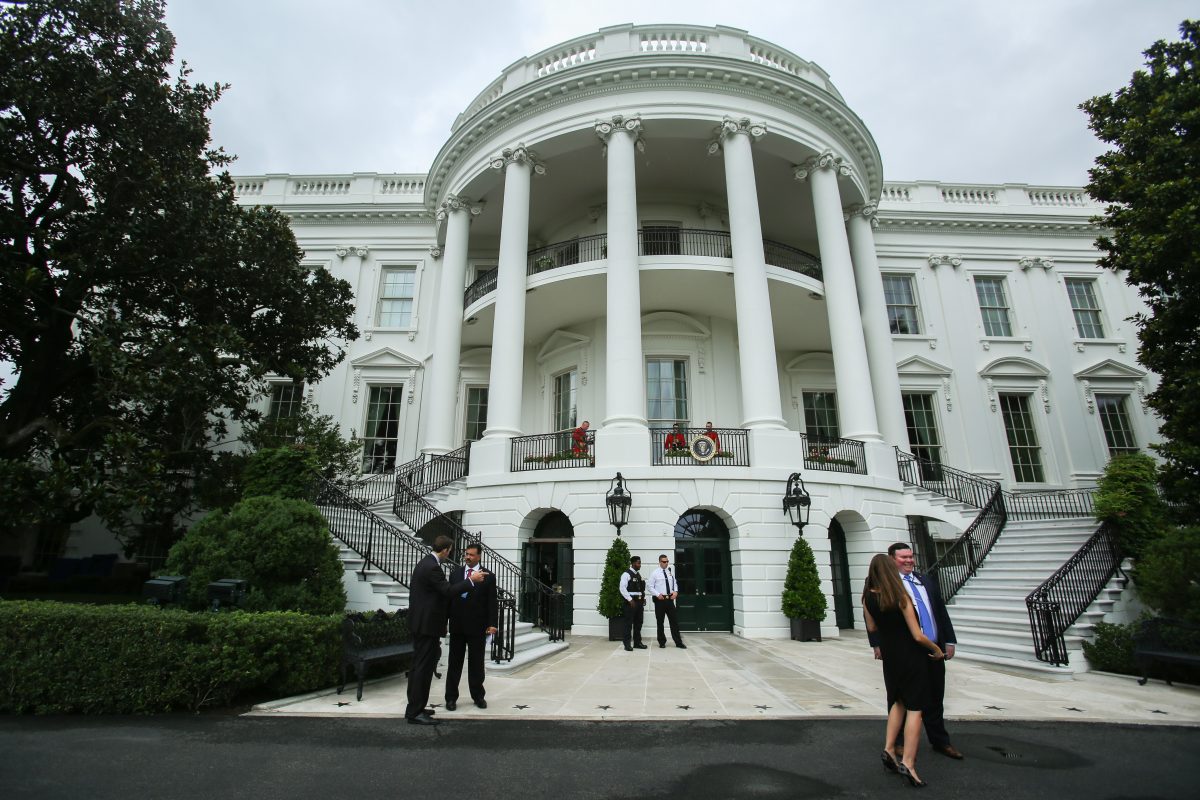 Reducing the White House Payroll
Trump reduced the number of White House employees from 474 in 2016 under then-President Barack Obama, to 377 in 2017 and 374 in 2018.
The number of staffers dedicated to First Lady Melania Trump in 2018 is three; Michelle Obama, had 12 staffers in 2016.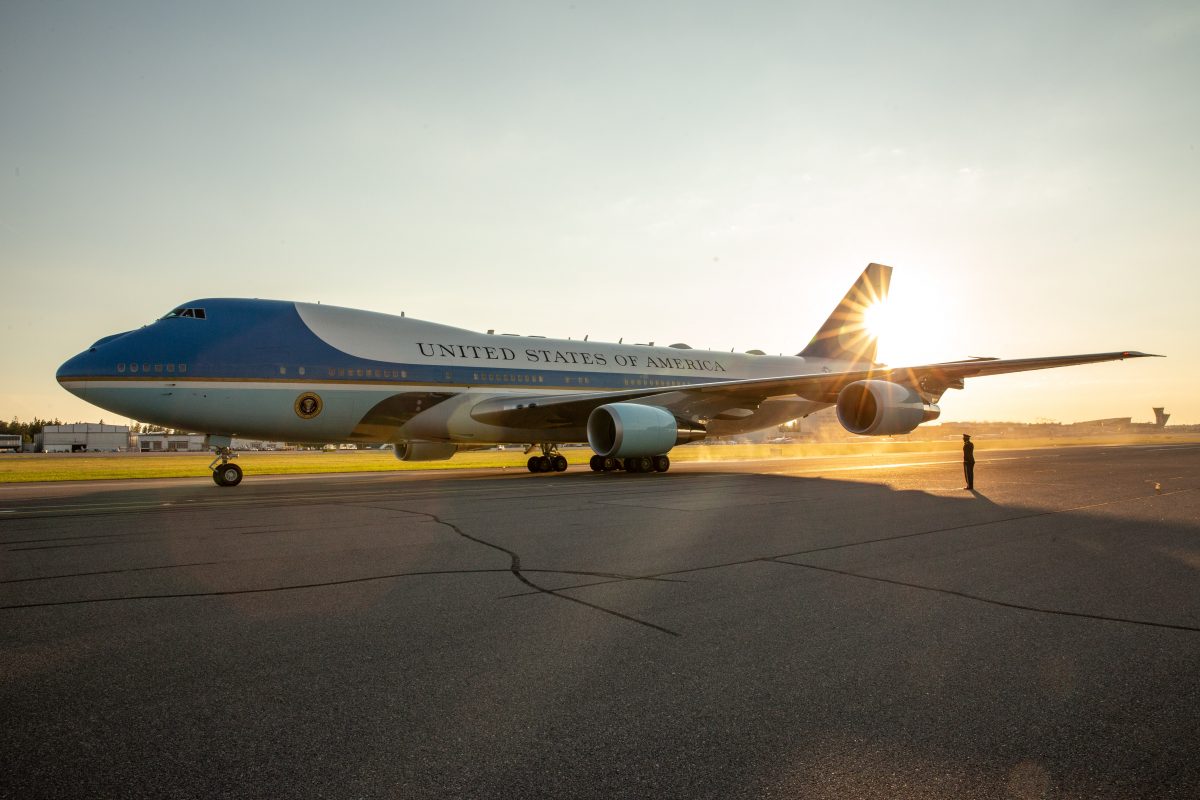 Cutting Costs on New Air Force One
Trump negotiated down the price of the next generation of Air Force One after talks with Boeing in February 2018.
Officials said the deal was worth $3.9 billion for two airplanes and other related costs, and comes after initial estimates that the deal would cost $5 billion. Trump had previously called the costs of the planes out of control.
"President Trump has reached an informal deal with Boeing on a fixed price contract for the new Air Force One Program. Thanks to the president's negotiations, the contract will save the taxpayers more than $1.4 billion," Deputy Press Secretary Hogan Gidley said in February 2018.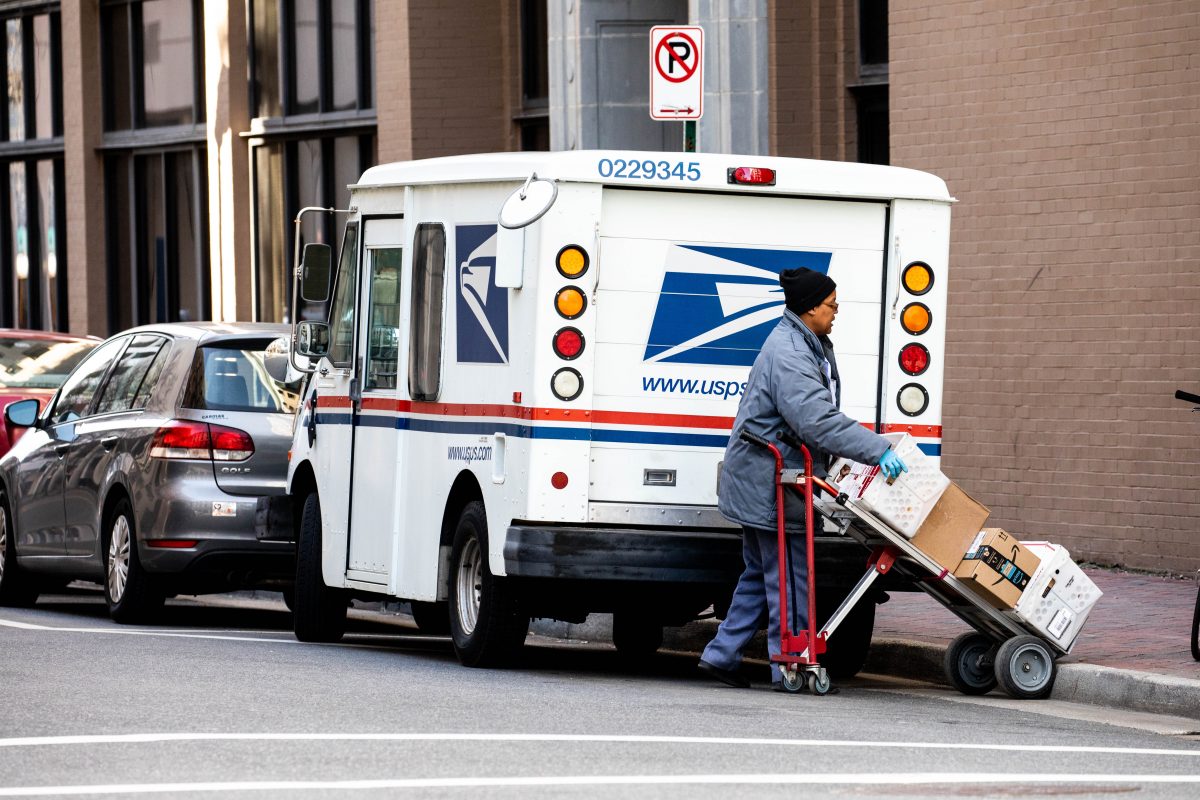 Withdrawing From Universal Postal System
In Oct. 17, 2018, Trump announced that the United States would withdraw from the Universal Postal Union (UPU), an organization that connects postal services worldwide.
Trump explained in an earlier presidential memo that "current international postal practices in the UPU do not align with United States economic and national security interests."
The White House said cheap shipment rates into the United States from foreign postal services such as China are unfair to U.S. companies that ship goods. They also said it hurt the U.S. Postal Service.
Meanwhile, the Trump administration said it would seek to renegotiate the UPU terms as part of their year-long withdrawal.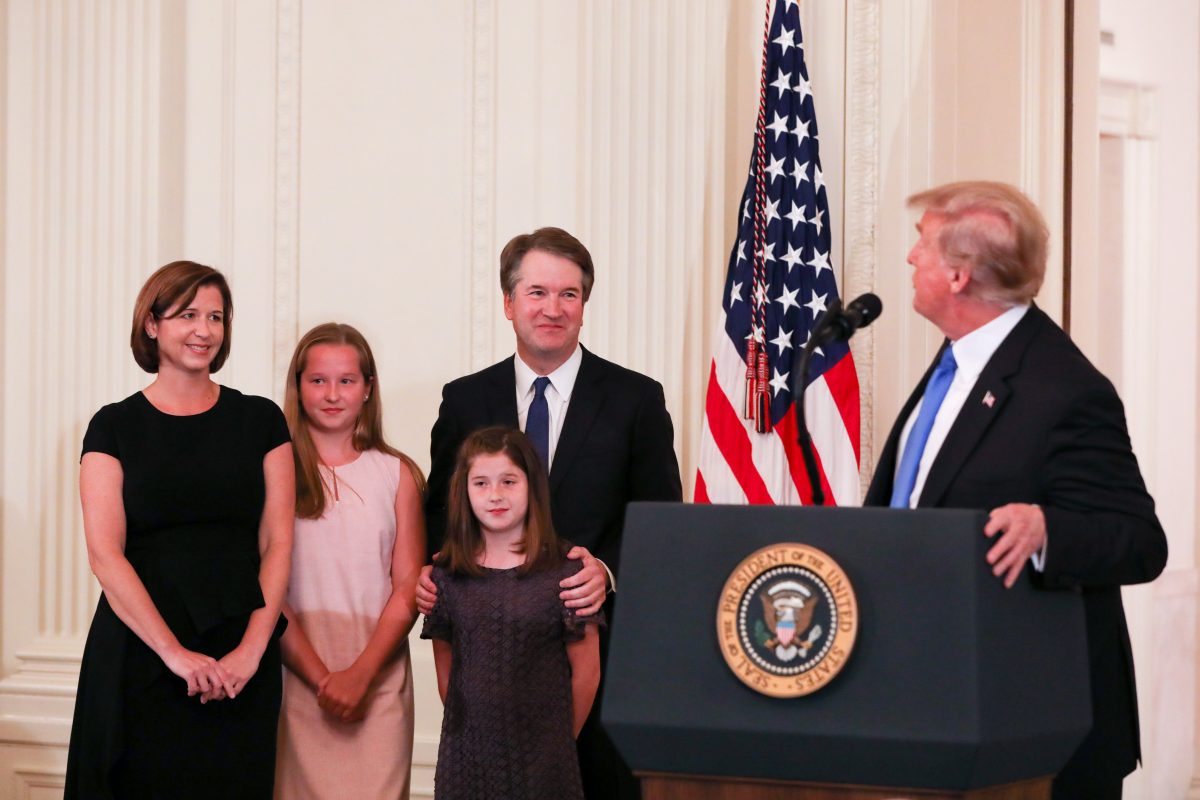 Judiciary
Trump has nominated more judges to federal courts than any of his five most recent predecessors. Supreme Court Associate Justice Neil Gorsuch was sworn in on April 10, 2017. Associate Justice Brett Kavanaugh was sworn in on Oct. 6, 2018, after an extraordinary battle in a polarized Senate. Trump made 154 appointments as of Jan. 3, 2019.
As of Jan. 3, 2019, Trump nominated more judges to serve in the federal courts than any of the five previous presidents, according to numbers by the Heritage Foundation.

Epoch Times reporters Charlotte Cuthbertson, Ivan Pentchoukov, Annie Wu, Emel Akan, Jennifer Zhang, and Bowen Xiao contributed to this report.