Within the span of exactly one week, there were two different collisions between cars and Burlington Northern Santa Fe (BNSF) trains in Irvine, California.
The first collision occurred Sept. 29 at approximately 10 p.m. at the railroad crossing on McGaw street between Jamboree and Von Karman, and the second collision occurred exactly one week later on Oct. 6 at 9:30 p.m. on Von Karman between Main Street and McGaw.
Interestingly, BNSF, who operates the trains, only travels through there once a week on Wednesday evenings, according to Irvine Police Department public information officer Sergeant Karie Davies, meaning the only two trains in one week both ended in a collision.
"The locations have warning lights that flash red when a train is approaching and signs indicating railroad crossing," Davies told The Epoch Times via email. "In addition, the train engineers sound their horn as they approach as standard practice. During both collisions, the trains were moving extremely slow through the intersection."
Despite the unusualness of a once-a-week train getting into an accident twice in a row, Davies said she was unaware of any prior collisions at the location.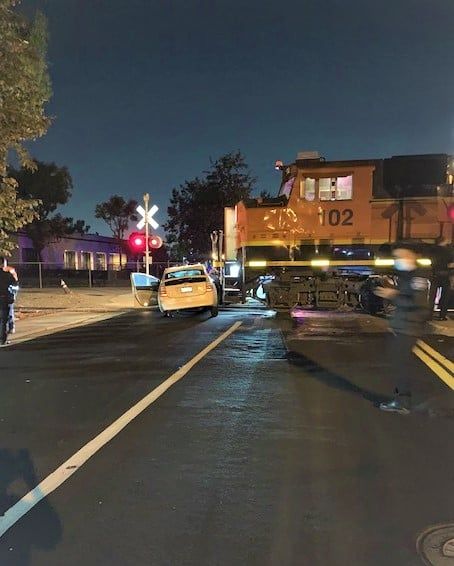 BNSF was not immediately available for comment.