Two juveniles have been arrested on suspicion of murdering 15-year-old Samantha Bustos, whose body was found in bushes in an industrial part of Los Angeles last week.
Los Angeles Sheriff Department (LASD) announced on April 3 that two 15-year-old boys have been arrested.
One surrendered to law enforcement after fleeing to a nearby rooftop.
The sheriff's office also revealed that Bustos had been shot in the upper torso, having previously only said that she was found with a "traumatic" injury.
Her body was found face down in an industrial area of Compton in the early hours of March 25.
"Over the past week, detectives received leads from various sources and conducted investigative follow-up and interviews to establish the circumstance surrounding the child's death," said the LASD in a statement.
BREAKING NEWS: A body found in an industrial area of Compton has been identified as a 15-year-old girl, investigators said.

Posted by ABC7 on Monday, March 25, 2019
On March 30, detectives  detained a 15-year-old male Hispanic, who deputies said was present at the time of the homicide and involved in the events following the death of victim Bustos."Detectives interviewed the subject, confirmed his involvement in the incident, and subsequently booked him for murder," said the LASD. Three days later detectives identified a second 15-year-old male Hispanic.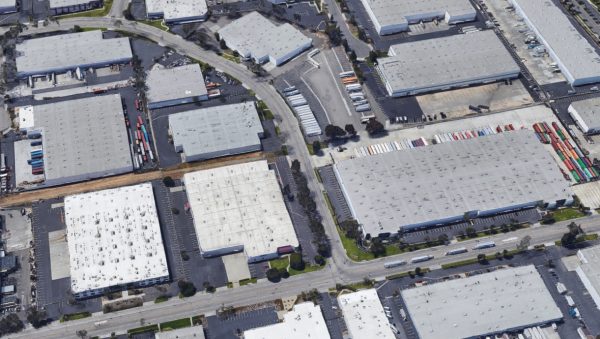 When they tracked him down at home, he fled to a nearby rooftop, where he was spotted by aerial units before he surrendered.
Images tweeted by the Sheriff's Department Special Operations Bureau show the teenager on the rooftop with his cellphone.
#LASD SEB SWAT operation in Compton assisting @ComptonLASD with a murder suspect who climbed onto a roof top in the 1200 Blk of Central Ave has concluded. Suspect in custody. Neighborhood safe. pic.twitter.com/0XVIto4kx6

— SEB (@SEBLASD) April 2, 2019
"During questioning, the subject implicated himself in the shooting death of Victim Bustos and was subsequently booked for murder," said the LASD.
The boys' names have not been released due to legal restrictions on minors.
Detectives had not given any indication of when Bustos was killed. She was last seen on Friday, March 22, over two days before her body was found at about 1 a.m. on the Monday morning.
She stopped answering cellphone calls on the afternoon of Friday, March 22, at around 5 p.m., and the device was shut off after midnight her cousin Susan Lainez told KTLA.
She was registered missing by her family on March 24.
"Day and night, we drove around everywhere looking for her and nothing," Bustos's uncle, Junior De Jesus told KTLA.
"It's very devastating to be dealing with this," De Jesus added to ABC7 shortly after her body had been found. "My heart breaks right now. It's heartbreaking. It's bad."
Detectives told Samantha's mother she was last seen in a white Jeep with two young men, according to NBCLA.
"It just hit me emotionally before I knew who she was," Leticia Willis, who works nearby, told NBC. "When I found out, I just broke down."
A candlelight vigil was held for her on April 2, near where her body was found.
She was only 15!
A vigil for Samantha Bustos, she went out on Friday, her body was found with traumatic injuries face down by some bushes of an industrial complex in Compton. know something? Please say something @Univision34LA @LASDJUANITA @LASDHQ #SoloALasOnce pic.twitter.com/PVVa4eB4vi

— Oswaldo Borraez (@oborraez) March 26, 2019
A now-ended crowdfunding campaign raised over $16,000 toward funeral costs.