OTTAWA—It's something like an "Anne of Green Gables" story in a 21st-century setting. Instead of "sending word" to Nova Scotia for a boy to help with farm chores as Marilla Cuthbert did in the beloved children's classic, two Cape Breton sisters posted an advertisement on their Facebook page to attract employees for their family-owned business.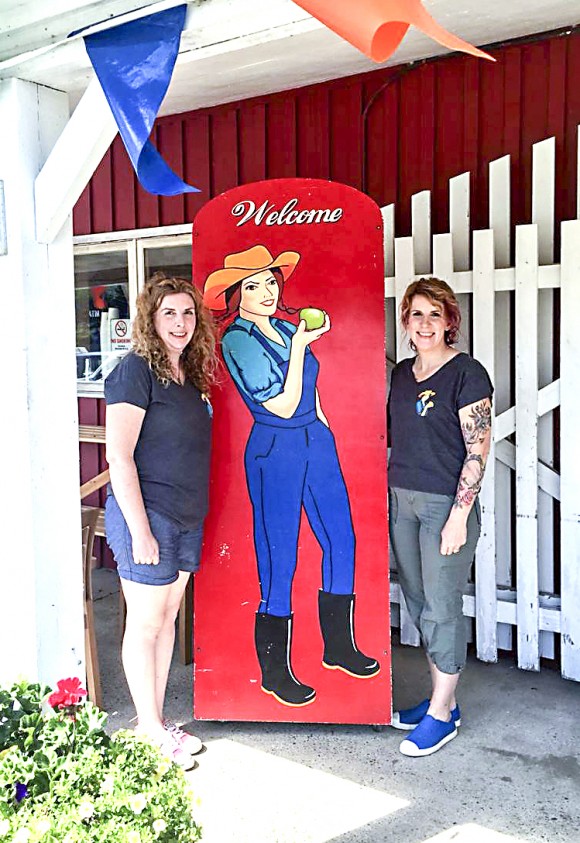 The Farmer's Daughter, a country market in Whycocomagh, a rural community on Cape Breton Island, Nova Scotia, sells a range of goods from food to giftware and outdoor supplies. It is a thriving business, but last fall it was seriously short of staff, and efforts to find employees locally proved fruitless due to the area's dwindling population. Most young people have left for brighter prospects elsewhere.
Heather Coulombe and Sandee MacLean's Facebook post had consequences far beyond their wildest dreams. It changed forever the lives of two families, gave a fresh lease of life to their little community (pop. 800), and opened up new business prospects for their island home. In turn, Cape Breton became the subject of international media headlines.


Describing the community as "a place where people live year-round and celebrate the beauty that surrounds us in music and stories," the Facebook post went on to promise future employees a modest salary, two acres of free land from the 200 acres that their family owns, and a stress-free lifestyle. Applicants had to be prepared to stay on at the store for five years.
The advertisement went viral and, six months later, responses are continuing to pour in—150,000 at last count. Coloumbe and MacLean had obviously tapped into a deep-rooted yearning in the hearts of many to escape big-city life and opt for a more simple existence.
Suddenly, people from all over Canada and the world began to see Cape Breton in a new light—as a place to live permanently and invest in, and not merely a tourist destination to enjoy in summer and leave at the first sign of winter.
Journalists from big-city media outlets descended on the community, eager to interview the sisters and their new employees.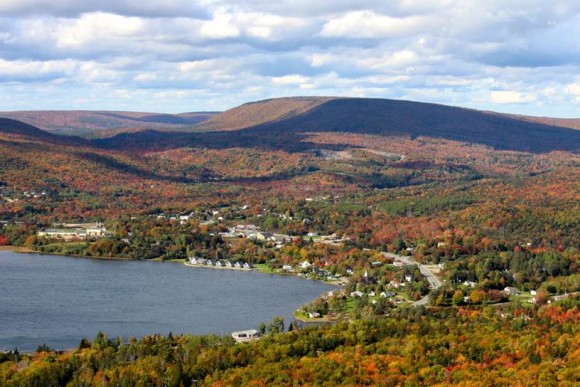 The Cape Breton Partnership, an organization that promotes business, was flooded with inquiries from people who wished to start or relocate their businesses to the island. In addition, the response to the Facebook post gave fresh impetus to the County Council of Inverness (the county where Whycocomagh is located) to move forward with plans to make land and affordable housing more accessible to residents.
Returning Home
All this was set in motion by the sisters' own deep love of their community and heritage. Both had lived in cities such as Halifax, Toronto, Victoria, and Quebec City, but eventually realized that Whycocomagh was their first love.


MacLean, who owns the giftware section of the store, was the first to return, and has worked for 10 years at the Farmer's Daughter, which her dairy farmer parents started in 1992.
In the fall of 2015 she called her sister and urged her to come back home, too. Coulombe was then living on the other side of the country in Victoria, British Columbia, with her husband and 17-year-old twins, but was unhappy with her desk job and hectic lifestyle.  
"Everyone was ecstatic when I said I was coming home," she says about her decision to return. "I missed not knowing everyone in the community. I missed nature, walking in the fields and woods, the serenity and peace, seeing millions of stars in the sky."
MacLean echoes the same thought. "I love mountains. Our mountains are rolling and forested, not like mountains in other parts of the country. They give me a sense of peace."
A Sense of Community
So far, the sisters have hired two people to work at the store. Kerry Walkins and Sonja Andersen moved all the way from British Columbia with their families to make Whycocomagh their permanent home.
For Walkins, the move from the suburban community of Mission to rural Nova Scotia was a dramatic change, both literally and in terms of lifestyle. Her husband, Brett, used to put in 60 hours a week at work, plus countless hours commuting to Vancouver and other cities. Now a stay-at-home dad, he's delighted he can spend more time with their two young children while Walkins works at the Farmer's Daughter.
Our long-term goal is to build our forever home here.
, Farmer's Daughter employee
"The sense of community here is the biggest positive," says Walkins, adding that snow-shoeing, hiking, weekly square dances, and kitchen parties with people playing guitars have helped them get to know the locals and kept them engaged in the community.
Despite coming from a place where the winters are comparatively mild, they survived the Nova Scotia winter remarkably well, she says.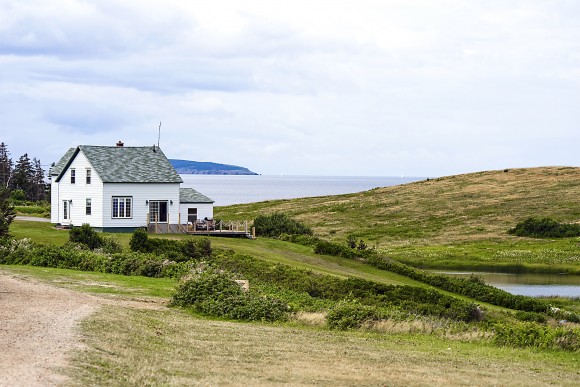 "We expected the worst, but if there is a big snowfall there isn't the same pressure to be at the store exactly on time."
They were also fortunate to experience a unique Nova Scotia tradition last December—the ceremonial send-off of a Christmas tree to the city of Boston. The tree is an annual gift from Nova Scotia to Boston in gratitude for the latter's assistance after a catastrophic explosion in Halifax Harbour in 1917.
"Our long-term goal is to build our forever home here," says Walkins.
Andersen also plans to make a permanent home for herself and her 11-year-old daughter, Ava, in Nova Scotia.
"Winter here is like living in a snow globe. Ava did more sledding here than in the rest of her life," she says, adding that she loves the simpler life of a small community.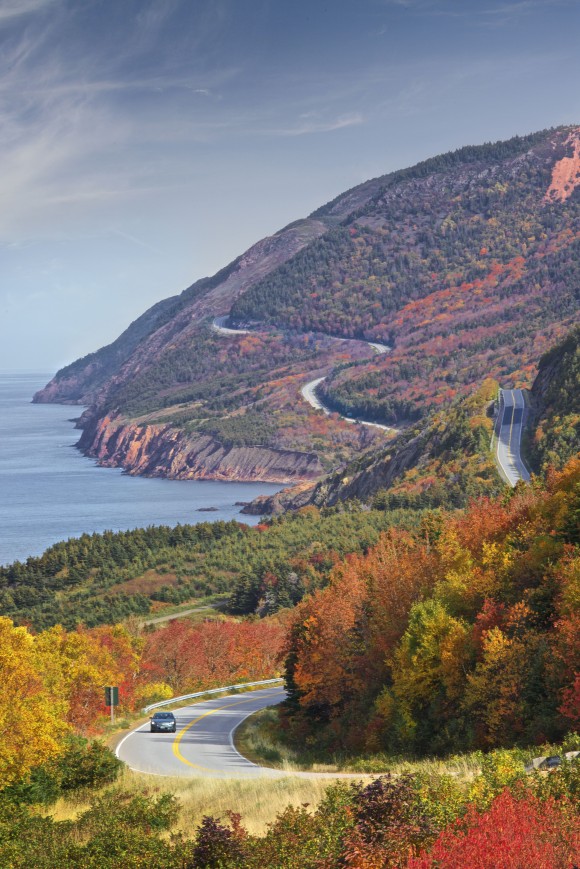 Future Plans
MacLean and Coulombe have plans to expand their business and maintain their community-building efforts. They intend to work with local farmers and use more local produce for their frozen food products, offer their customers bigger breakfast and lunch menus, and try their hand at craft beer, which is an up-and-coming industry in Cape Breton.
They also plan to make the winters more appealing to year-round residents by promoting snowmobiling, snow-shoeing, cross-country skiing, and guided hikes on snow trails.
One thing is certain—they won't be short of employees. The applications are still pouring in.
New Interest in Cape Breton as a Business, Retirement Location
The Farmer's Daughter initiative is good news for Keith MacDonald, president and CEO of Cape Breton Partnership, an organization that works with the public sector to promote economic development and business investment in Cape Breton.
"It was a success on many levels," says MacDonald. "With all the media attention it garnered, it put Cape Breton on the map. The number of inquiries we have been receiving from potential investors has gone up significantly."
Inquiries from small-scale tourism operators, a youth program based in the United States, and several sole-proprietor digital enterprises are examples of businesses that have expressed interest in relocating to the island, he said.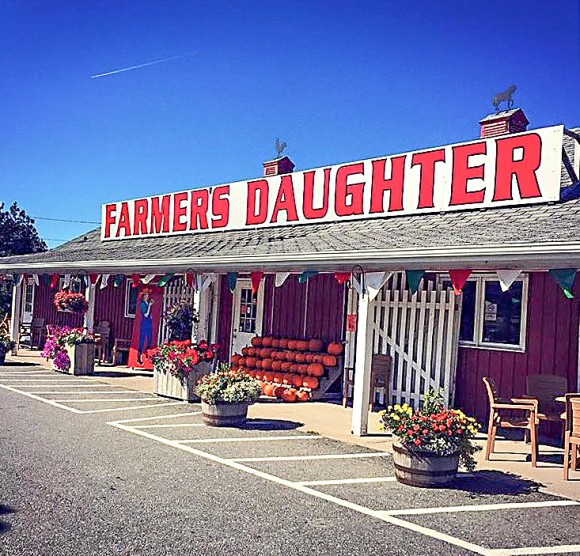 He added that his organization has been following up on those inquiries and is working with leads generated by the Farmer's Daughter initiative.
Another organization that has felt the revitalizing effect of the initiative is the Inverness County Council, which covers six districts including the one in which Whycocomagh is located.
Councillor Jim Mustard has been keeping track of population statistics for the region and has noted a decline from 28,000 in the 1980s to 13,500 at present.
He said the Farmer's Daughter initiative has identified some supports that need to be put in place to attract two cohorts to live there as permanent residents: the 20 to 40 age group and retirees with maritime roots. He emphasized that the county is working on making land and affordable housing within reach of people of all income levels.
Susan Korah is a freelance journalist based in Ottawa. She has a Master of Journalism degree from Carleton University and writes on Canadian and international politics as well as travel and lifestyle.