Two men have been arrested as "potential suspects" in connection with the Jussie Smollett case, CNN reported.
The men, identified as brothers Olabinjo and Abimbola Osundairo, were taken in for questioning, but now Chicago police officials are calling them "potential suspects" in the attack, TMZ reported on Feb. 15.
Their home was raided by police on Feb. 13, and they seized evidence, including bottles of bleach that were allegedly used in the assault against Smollett, who appeared on the show "Empire," according to the report.
A law enforcement official said that they will be placed in a lineup in which Smollett will be asked to identify suspects in the attack.
Smollett said that his attackers were white and yelled "this is MAGA country" in a late-night incident, apparently in reference to President Donald Trump's slogan "Make America Great Again."
Smollett also alleged his two attackers shouted homophobic and racial slurs at him last month before wrapping a rope around his neck, according to previous reports.
But the Osundairo brothers, who are originally from Nigeria, don't fit the description the actor had gave to police.

One of the brothers told TMZ that he worked on "Empire." Smollett played a prison inmate on season two of the show.
Police sources have told a number of news outlets, including the Chicago Tribune, that they are investigating the possibility that the attack was staged with the help of the two brothers.
Their attorney also told the Tribune that they knew the actor and spent time with him at the gym.
Reports said they were arrested at Chicago's O'Hare International Airport, but details were scant.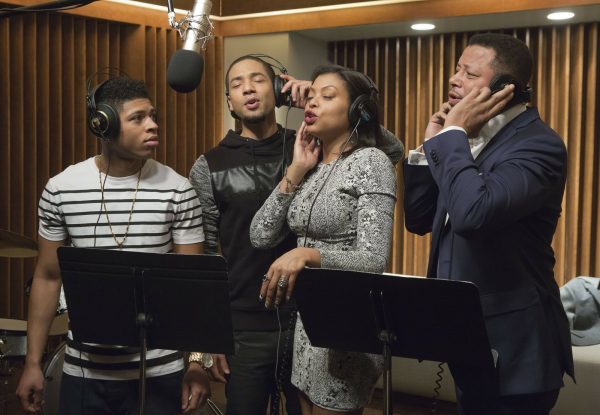 Smollett released a statement Feb. 14, which said,  "Today Jussie did answer routine followup questions for Chicago Police Department and continues to cooperate," ABC7 reported.
There was speculation that Smollett's character was being booted from "Empire," which prompted his representatives to issue a statement on the matter.
Twentieth Century Fox Television and Fox Entertainment also attempted to clarify the rumor. "The idea that Jussie Smollett has been, or would be, written off of EMPIRE is patently ridiculous. He remains a core player on this very successful series and we continue to stand behind him," it said,  the ABC affiliate reported.
Chicago police spokesman Anthony Guglielmi said that detectives "haven't found any video documenting the alleged attack," but he said there is "no evidence to say that this is a hoax," the Tribune report said.
"The alleged victim is being cooperative at this time and continues to be treated as a victim, not a suspect," he said.
Chicago police investigators are "working to corroborate the allegations and investigative timeline as our investigation continues," the spokesman said.
In an interview with ABC News, Smollett also said that "I respect too much the people who—I am now one of those people—who have been attacked in any way. You do such a disservice when you lie about things like this."