Two Jet Airways pilots have been grounded for reportedly fighting in the cockpit of a flight from London to Mumbai.
According to Indian media, the male pilot allegedly slapped the female pilot. She left the cockpit in tears but later came back after being persuaded by colleagues.
The pilot also left the cockpit twice, breaking safety regulations, an official at the Directorate General of Civil Aviation (DGCA) told PTI news agency.
The flight later landed safely in Mumbai.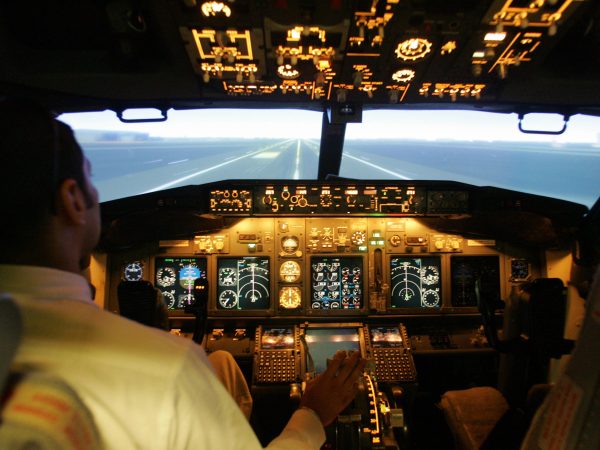 The incident was confirmed to the BBC by a spokesperson from Jet Airways but the details were not given.
The airline added that the crew involved had been taken off duty while the incident is investigated.
They said that the fracas was reported to the DGCA and that the company has "zero tolerance for any action of its employees that compromises safety".
"At Jet Airways, safety of guests, crew and assets is of paramount importance," the spokesperson told the BBC.