Two Albuquerque Police Department officers are credited with saving a man's life after convincing him not to jump off an overpass onto a busy interstate.
The man was apparently going to jump from Wyoming overpass onto I-40 in an attempt to kill himself, KRQE-TV reported.
Officers Brandi Madrid, who was one of the first cops on the scene, and Candace Bisagna explained to the station that it took three hours to convince the man, who was not named, to get off the bridge and come with them.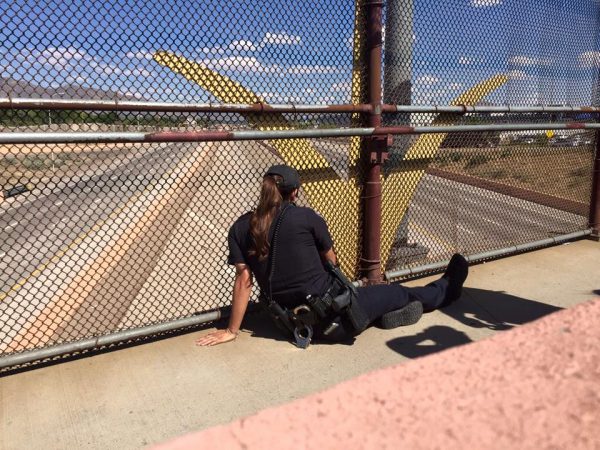 "I tried to stay as calm as I could, but to see someone hanging off a bridge, your stomach does drop, you feel that gut feeling," Madrid said, adding that she first had to try and gain his trust.
"The biggest thing is actually listening," Madrid said.
"He has a lot to say and a lot to express, so the main thing is taking it all in and listening to what he has to say."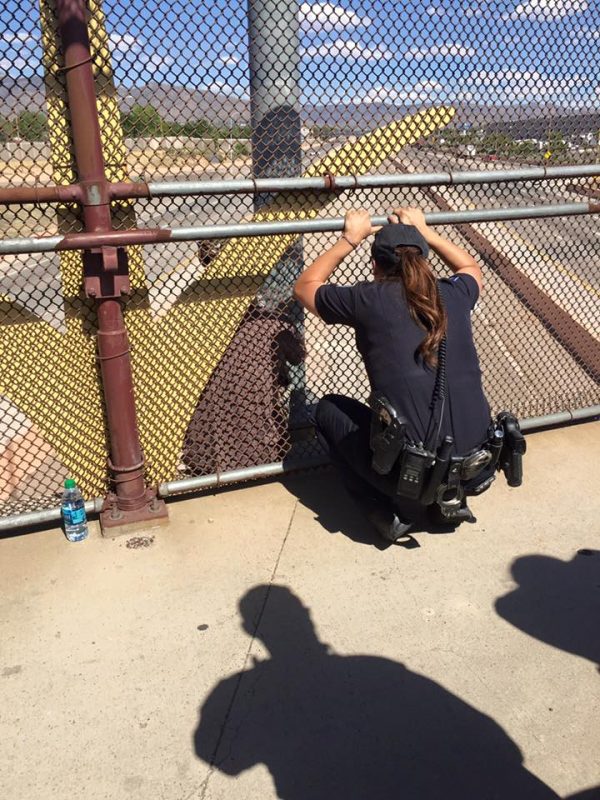 But angry drivers interfered with the process.
"It was awful," she said. "I'd start to build that rapport with him, speak with him and then all of a sudden a semi truck or a car would speed by and you can hear them repeating over and over again 'just jump, just jump, just do it.'"
After that, Madrid said she had to start all over again in building rapport with the man.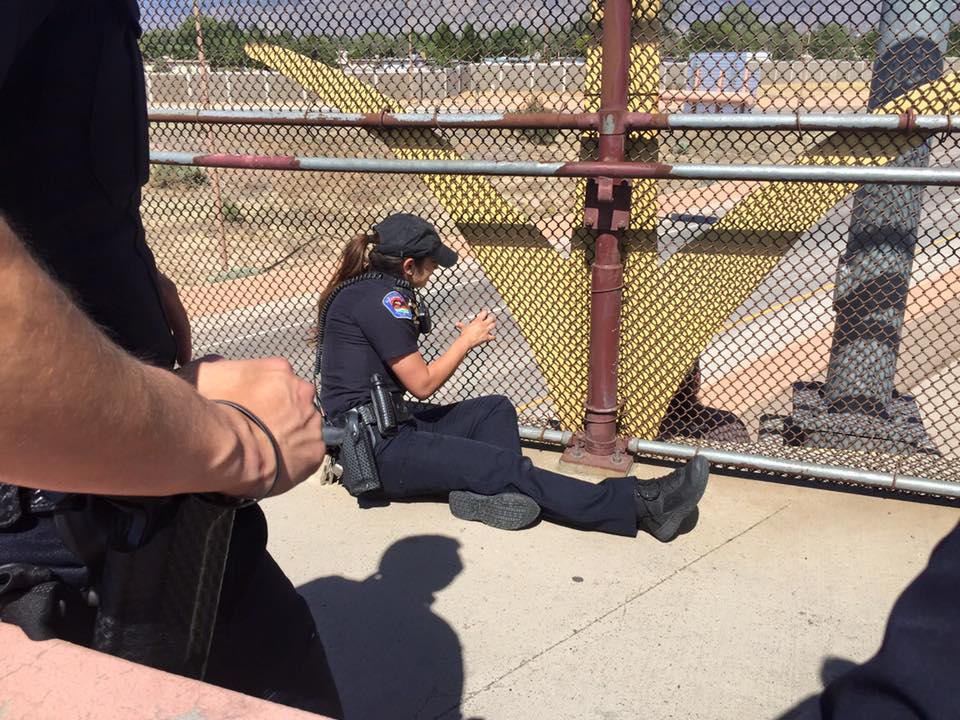 "He didn't want to speak with any male officers," Bisagna said. "He stated that he didn't trust them, and he didn't want to be around them."
After helping the man, the two cops have a message.
"Be compassionate and show a little bit of empathy with his situation," Bisagna said. "I mean he's someone's son, someone's brother."
Authorities took the man into custody, KOAT-TV said.
Officer Jumps into River to Save Woman
A police officer from Columbus, Indiana, rescued a woman who jumped off a bridge into the Flatrock river on Jan. 18.
It all started when the woman jumped off the bridge into the river, according to Fox59.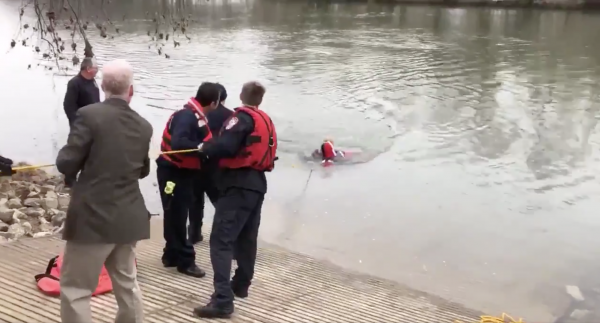 The river swept her downstream and for a time, she was underwater. Police never lost sight of her.
It's not clear why the woman jumped.
A video shared on Columbus Indiana Police's twitter showed an officer swimming to the woman before both of them were pulled to the shore.
"We would like to thank all the public safety agencies who responded to assist the person who jumped into the Flatrock River earlier today," Columbus In Police wrote on social media. "Your actions saved a life."
"We would like to thank all of the public safety personnel who assisted with the water rescue of a woman who jumped from the 3rd Street Bridge into the White River in Columbus earlier today. Thanks to the quick actions of everyone on scene, a life was saved," the police added.