Seattle and King County Public Health announced two more COVID-19 coronavirus cases in King County residents, bringing the total to eight in Washington state and six in the county, as officials said that dozens of residents and staff who worked at a nursing home in Kirkland are showing coronavirus symptoms.
In a press release on Sunday, King County and Seattle said the "number is expected to rise" as testing results are returned.
The two new cases include a man in his 60s who is under care at the Valley Medical Center in Renton and another male in his 60s who was hospitalized at Virginia Mason Medical Center.
Both of the men have "underlying health conditions," said King County officials, adding that the Valley Medical patient is in "critical but stable condition" while the Valley Medical patient's status "is critical."
Washington state reported the first U.S. death on Saturday, confirming that a male in his 50s died at EvergreenHealth in Kirkland. Three other King County cases include a woman in her 50s who had traveled to South Korea and is recovering at home, a woman in her 70s who was a resident in LifeCare in Kirkland and is hospitalized at EvergreenHealth, and a LifeCare employee in her 40s who is hospitalized in Overlake Medical Center, according to the release.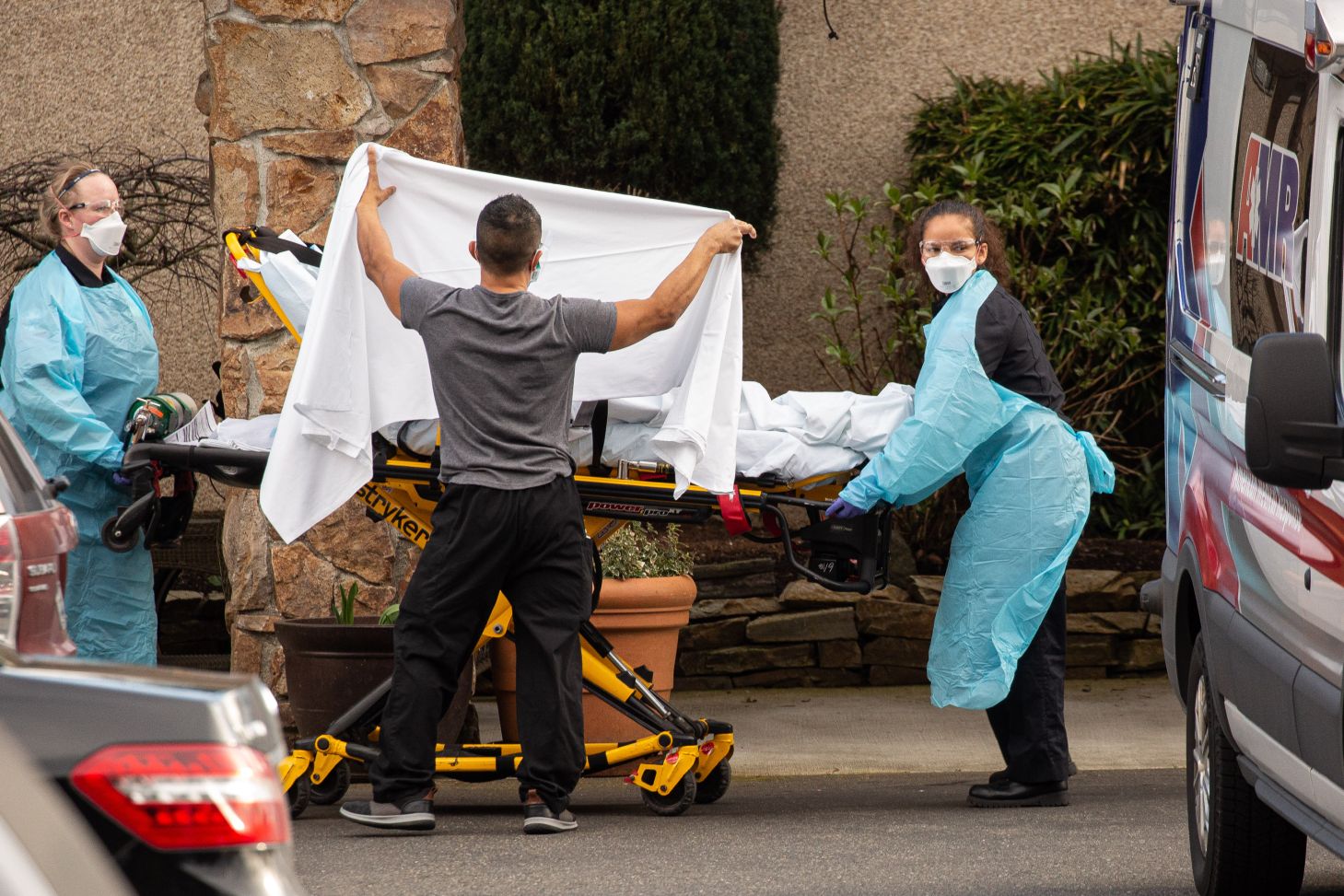 King County also confirmed to local news outlets that dozens of residents and employees at LifeCare, a nursing home, have reported symptoms that could suggest they contracted COVID-19, the disease caused by the new coronavirus.
Dr. Jeff Duchin with King County Public Health said that more than 50 additional residents and staff members have shown illness symptoms, including respiratory symptoms and pneumonia. Additional positive cases are expected.
LifeCare confirmed that a staffer and a resident were diagnosed with COVID-19 "while receiving care in local hospitals," reported KIRO7. "Current residents and associates are being monitored closely, and any with symptoms or who were potentially exposed are quarantined. As precaution, all visits to the facility from families, volunteers or vendors are not allowed."
King County said it is heading an investigation to identify any people who contacted the six COVID-19 patients, including family, co-workers, emergency responders, and others.
A team of Centers for Disease Control and Prevention officials are now in King County working along with county health officials as well as the Washington state Department of Health and others.
"While the vast majority of cases of COVID-19 are believed to be mild, the virus can be a very serious infection that can lead to death. Protecting the health of our community and supporting the care of health care workers is our top priority," Duchin told local media.
King County officials also confirmed they are aware that a U.S. Postal Service worker was diagnosed with the virus, and they have been included in the cases that were already reported.