Two More Allies of China's Ex-security Boss Investigated
April 13, 2014 2:18 pm Last Updated: April 14, 2014 7:22 am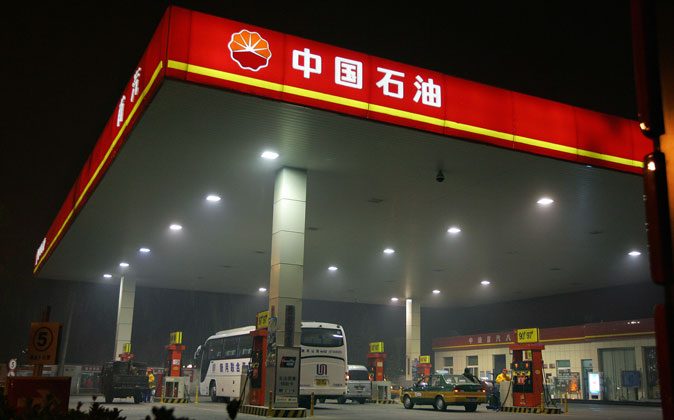 A state oil company executive and a high-ranking politician in the province of Sichuan are two of the latest Communist Party figures to be investigated for "serious violations of discipline," in a probe that is believed to target the former Chinese security chief Zhou Yongkang. 
The Central Discipline Inspection Commission on April 12 posted a one-sentence notice to its website saying that Zhao Miao, a standing committee member of the Communist Party Committee in Chengdu, the capital of Sichuan, was under investigation for disciplinary violations. The term is a catchall for corruption.
The head of the foreign liaison department at China National Petroleum Corporation, Yan Cunzhang, was also said by the business magazine Caixin to be under investigation, in a report on April 12. 
Caixin has reported often and in detail on the probe into Zhou Yongkang and his family, leading some political commentators to believe that Wang Qishan, the current head of the Discipline Inspection Commission, is using it to get the word out about his destruction of Zhou's political network. 
An unknown but significant number of individuals in Sichuan Province and the petroleum industry have been targeted by Party investigators. Zhou had patronage networks in both sectors: as boss of CNPC in the late 1990s and Party chief of Sichuan from 1999 to 2002. 
From there he was promoted by Jiang Zemin to take on a variety of domestic security-related roles. Political analysts believe this is because Jiang was looking for a loyal foot soldier to harshly implement his policy of persecuting Chinese citizens who practiced the traditional spiritual discipline of Falun Gong. Zhou rose finally to take charge of the Political and Legal Affairs Committee, the extralegal Party agency that controls a budget of over $100 billion. It oversees the prison system, the courts, the prosecutors' offices, the police, paramilitary police, and more. 
Zhou left that position in late 2012, when Xi Jinping, the current Party leader, took over as paramount leader of the People's Republic of China. The security apparatus is now under Xi's control, and Zhou Yongkang has been slowly engulfed in this series of investigations. The punishment of Zhou is thought to be related to the reported conspiracy against Xi's leadership that Zhou had plotted with Bo Xilai, the former Politburo member who is now in jail for corruption.
Party investigatory agencies are known to conduct violent and lengthy interrogations of those whom they target, in order to elicit confessions of wrongdoing. It is not yet known whether Zhou Yongkang has been subjected to this process.