Cincinnati Police said an infant who was taken by his biological parents was found safe, local news outlets reported on Dec. 7.
Kelly Schmid and Clint "Roach" Reidmiller, police said, do not have custody of the child, Cobain Reidmiller, WCPO reported.
Cobain was taken on Dec. 5 from a home on North Hill Street in Harrison, Ohio, Local12 reported.
Officials said they were concerned because Schmid has a history of drug problems and Reidmiller has a history of violence, the report said.
"Schmid's drug addiction and Reidmiller's violent tendencies" caused the child to be placed with his grandmother, officials told WCPO.
The child is now in the custody of the Ohio Department of Job and Family Services.
Two other people were arrested, and police said they were facing charges of obstructing justice.
If you have any information that can help Harrison police, contact the office at 513-367-3715 or Crime Stoppers at 513-352-3040.
"UPDATE: This alert has been canceled. The child has been located. Thank you for your assistance. Statewide #Ohio Endangered #Missing Child Alert: Authorities believe 2-month-old Cobain Reidmiller was taken from a home in Harrison, Ohio, by his non-custodial parents, Kelly Schmid and Clint Reidmiller. Call 911 if you see the child or adults," the Ohio Attorney General wrote.
Other details about the case are not clear.
There were about 464,324 missing children reported in the FBI's National Crime Information Center last year, according to the National Center for Missing and Exploited Children. Under federal law, when a child is reported missing to law enforcement they must be entered into the database.
Violent Crime Down in 2018
The FBI says that in 2017 violent crime had dropped by 0.2 percent, according to a release, but aggravated and rape offenses increased by a respective 1.0 percent and 2.5 percent. The murder rate dropped by 0.7 percent, the agency said.
"In 2017, there were an estimated 1,247,321 violent crimes. The estimated number of robbery offenses decreased 4.0 percent, and the estimated number of murder and nonnegligent manslaughter offenses decreased 0.7 percent when compared with estimates from 2016. The estimated volume of aggravated assault and rape (revised definition) offenses increased 1.0 percent and 2.5 percent, respectively," said the FBI.
The agency added: "By violent crime offense, the arrest rate for murder and nonnegligent manslaughter was 3.8 per 100,000 inhabitants; rape (aggregate total using the revised and legacy definition), 7.2; robbery, 29.3; and aggravated assault, 120.4 per 100,000 inhabitants.
Meanwhile, the FBI said that there are now 670,279 sworn officers and 286,662 civilian officers in the U.S, which is a rate of 3.4 employees per 1,000 inhabitants.
The Cincinnati Enquirer reported earlier this year that for 2017, there were 70 homicides in the city, compared to 61 in 2016. "Total violent crime, which includes rape, robbery, and aggravated assault, is up 2 percent over the last three years, department data show," the report said.
This week, an Ohio woman went viral after throwing grease on a victim in Cincinnati.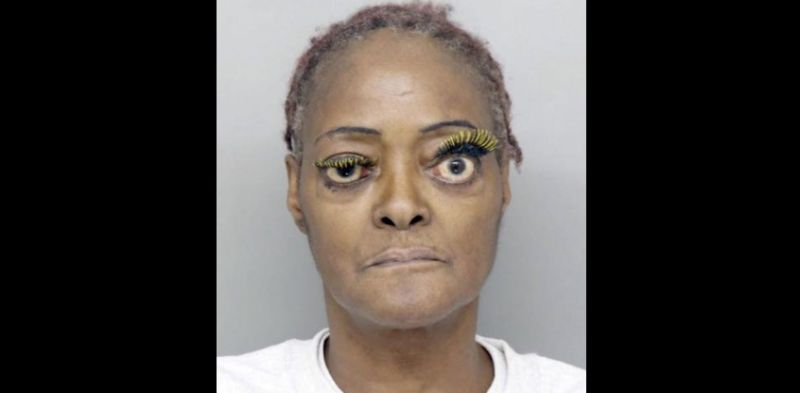 Thompson was booked for felony assault and was taken to the Hamilton County jail, Fox19 reported. She poured the hot grease on someone she had been arguing with.
They got into a dispute in Cincinnati on Dec. 2, and the subject of the argument was not immediately clear. The fight escalated and Thompson tossed grease on the person, police stated. The victim wasn't identified by police.