Five people from Queens, New York were arrested on Dec. 22, in connection with a murder in Bayswater Point State Park on Dec. 15.
Police received a call about an unconscious and unresponsive male in the bird sanctuary of Bayswater Point State Park in Far Rockaway around noon on Dec. 15th, WPIX reported.
They investigated and found the body of Ian Cruz, 23. Cruz was stripped to underwear and socks. According to WABC, he had been shot in the head multiple times. He had also been beaten.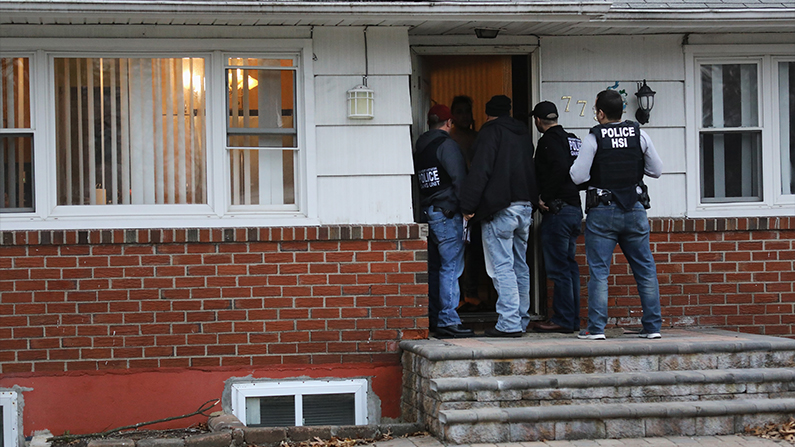 Police said the scene bore the marks of a low-level MS-13 gang initiation or killing.
A surveillance video led police to a residence in Far Rockaway where three of the suspects lived. The bedroom contained a .22-caliber revolver and more than 900 rounds of ammunition.
Police arrested three adults: Elmer Guttierez, 18, Yonathan Sanchez, 22, and Carlos Guerra, 18. They were all charged with Criminal Possession of a Weapon.
Police also arrested a 15-year-old boy and a 14-year-old girl.
Bail for Elmer Guttierez was set at $500,000. The rest are being held without bail.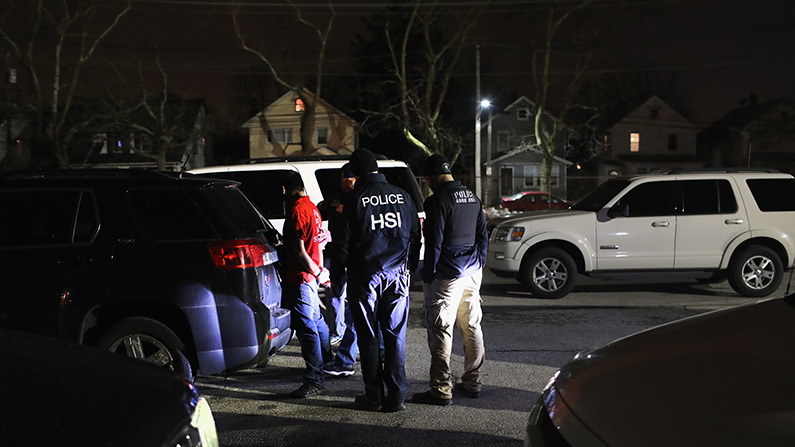 Possible Ties to Another Gang Murder
Police believe the group arrested for the murder of Ian Cruz might also be involved in the murder of a 17-year-old on Long Island.
Police officers found the corpse of Harold Sermeno, of Far Rockaway, lying on its back in a wooded area behind the Five Towns Community Center at 270 Lawrence Avenue in Inwood around 9 a.m. on Dec. 19.
Semeno had been beaten, shot, and stabbed at least once, ABC News reported. Police believe he was killed the night before and deposited there.
Detective Lieutenant Richard LeBrun told ABC the body was discovered by a neighbor walking his dog.
At that time LeBrun refused to categorically identify the crime as a gang-related murder.
"At this point the investigation is still early, it's very fresh," he told ABC. "Will it be one of the avenues we look into? Of course it will."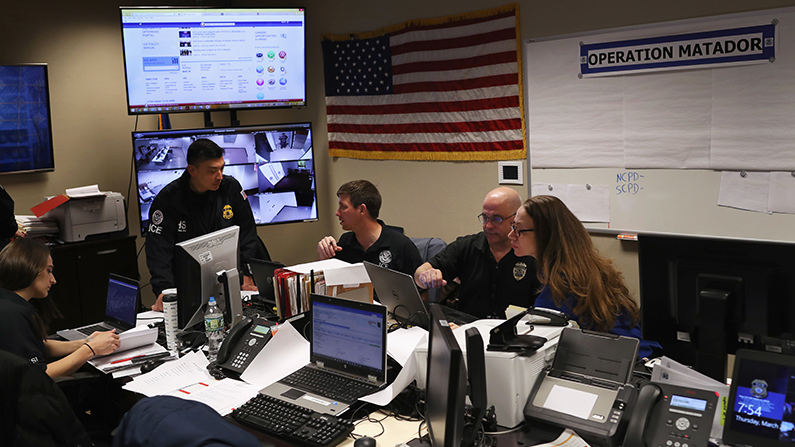 Spreading Through New York
MS-13 originated on the West Coast in the late 1980s, formed mostly of El Salvadorans fleeing the civil war in their home nation. The gang soon displaced many of the traditional California gangs, and began spreading across the United States.
In the past few years, the gang has gained a foothold in New York, the Daily News reported, with branches in Long Island and Queens.
MS-13 is known for their casual application of extreme violence. The gang's favorite tactic to eliminate rivals is to lure people to remote areas and set upon them with knives and machetes.
Brooklyn federal prosecutors have charged MS-13 members with more than 45 murders in the New York area since 2010. The actual number of killings is unknown, but could be much higher.
From NTD News
Watch Next:
Texas Sheriff Andy Louderback Talks About MS-13