Two people have died in Japan after receiving Moderna's COVID-19 vaccine amid an ongoing investigation into reports of contamination related to three batches of vaccines that amount to 1.63 million doses, the country's health ministry said on Aug. 28.
Both men, in their 30s, died in August within days of receiving their second dose of the Moderna shot, Japan's Ministry of Health said in a statement. The men each received a shot from one of three manufacturing lots suspended earlier this week.
Moderna previously described the contamination reports as a "particulate matter" that didn't pose a safety or efficacy issue.
The U.S.-based drugmaker and Takeda Pharmaceutical said in an Aug. 28 joint statement that they've been notified of the deaths in Japan, calling it a "tragic event," noting that there's currently no evidence that the Moderna vaccine caused those deaths.
"At this time, we do not have any evidence that these deaths are caused by the Moderna COVID-19 vaccine, and it is important to conduct a formal investigation to determine whether there is any connection," the companies stated.
Moderna and Takeda, a drugmaker distributing the Moderna vaccines in Japan, launched an investigation into the deaths together with the Japanese Ministry of Health, Labour, and Welfare (MHLW).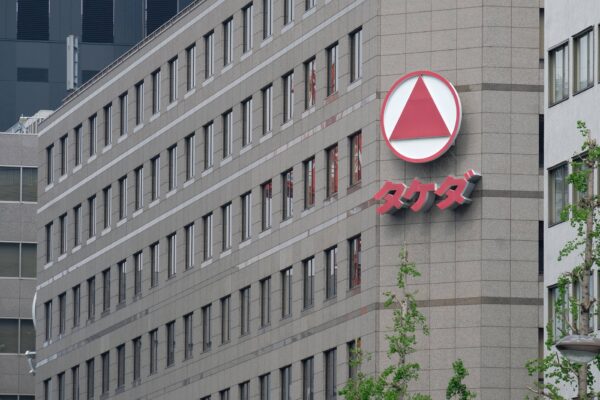 "The investigation is being conducted with the greatest sense of urgency, transparency and integrity and is of the highest priority," according to the joint statement. "Takeda and Moderna will keep the public informed as we learn more."
According to The Asahi Shimbun, citing health officials, "foreign materials" were found in at least 390 doses—or 39 vials—of the Moderna vaccine, coming from eight vaccination sites. Takeda has since requested Moderna to urgently conduct a thorough investigation to determine the nature of the foreign substance.
At first, one batch with a total of 565,400 doses was discovered and put on hold over contamination concerns. Two more batches were found later and also put under investigation. The country's health ministry has requested distribution centers to not use the 1.63 million vaccine doses. The vaccines had been shipped to more than 800 centers nationwide.
Moderna said the contamination could be due to a manufacturing issue on one of the production lines at its contract manufacturing site in Spain, operated by Madrid-based Rovi.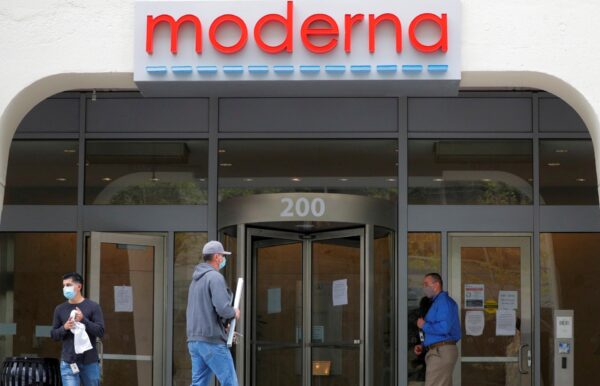 The European Medicine Agency (EMA) instructed the Spanish plant on Aug. 27 to continue producing the Moderna vaccines.
"COVID-19 vaccine production in Rovi is able to continue, following a preliminary risk assessment of the information received so far," EMA told Reuters in a statement on Aug. 27, noting that it didn't find a reason to seek a temporary suspension of production after an initial assessment. It's unclear whether this instruction will change following the deaths in Japan.
Japan has administered more than 124 million COVID-19 vaccine shots, with about 44 percent of its population being fully inoculated.
As of Aug. 8, 991 people had died in Japan after receiving shots of Pfizer's vaccine and 11 after receiving Moderna's, but no causality between the injections and the deaths has been established, according to the health ministry.
In the fatalities reported on Aug. 28, each man had a fever the day after his second dose and died two days after the fever.
Reuters contributed to this report.
From NTD News