Two dogs who were left behind by their owners have been rescued, according a CNN reporter who originally spotted the dogs stranded on a boat, Fox2Now reported.
Ed Lavandera posted the original photo of the dogs, Frankie and Bear, on Monday.
"Sadly a family had to evacuate their flooded neighborhood in Dickinson, Texas without their dogs. Hope they're ok," Lavandera wrote in the post.
"I think the people have every intention of coming back to get the dogs. Food was left behind and I suspect it had to be a tough choice and that they will come back for them as soon as they can," he added.
Lavandera then posted another photo on Tuesday showing the dogs alive and well on a rescue boat.
"A combination of volunteer rescuers and friends pitched in to save the day. They're being cared for and the owners will reconnect them at some point," Lavandera wrote in a note with his post.
President Donald Trump arrived in Texas on Tuesday to survey the damage of Tropical Storm Harvey, the biggest natural disaster of his tenure, as record-setting rainfall lashed Houston and tens of thousands of people fled flooded homes.
The slow-moving storm has brought catastrophic flooding to Texas, killing at least 11 people and paralyzing Houston, the fourth most populous U.S. city. City officials were preparing to shelter up to 19,000 people, with thousands more expected to flee the area as the flooding entered its fourth day.
A wide swath of Houston and its surrounding suburbs were under water and forecasters warned the rain would continue through Thursday, stressing the dams and drainage systems that protect the low-lying U.S. energy hub.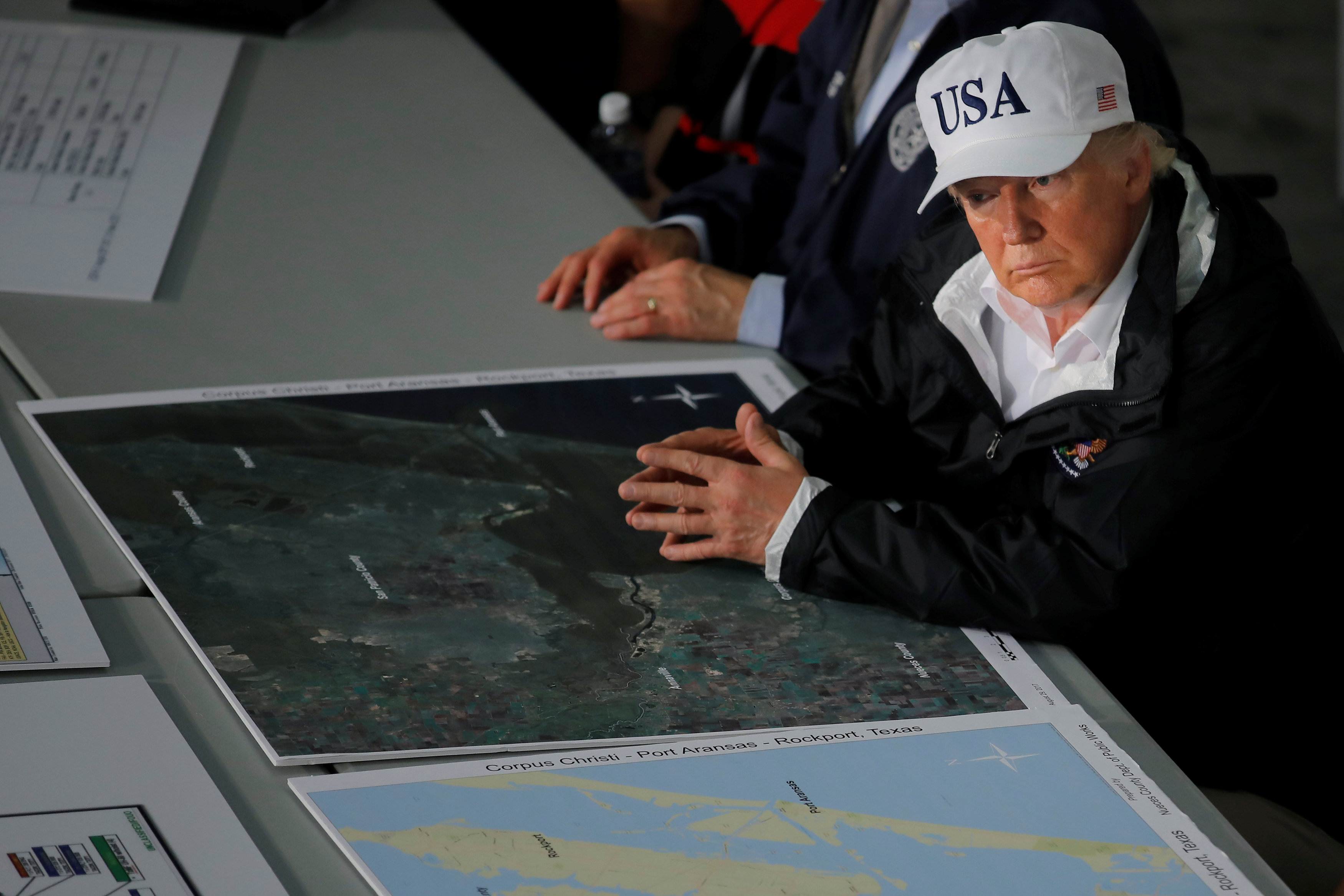 Officials in Harris County, where Houston is located, warned area residents to evacuate as they released water from overflowing reservoirs to alleviate pressure on two dams, a move that would add to flooding along the Buffalo Bayou waterway that runs through the area.
Trump, speaking in Corpus Christi near where Harvey first came ashore last week as the most powerful hurricane to strike Texas in more than 50 years, said he wanted the relief effort to stand as an example of how to respond to a storm.
"We want to do it better than ever before," he said.
Trump later spoke to a crowd of people affected by the storm.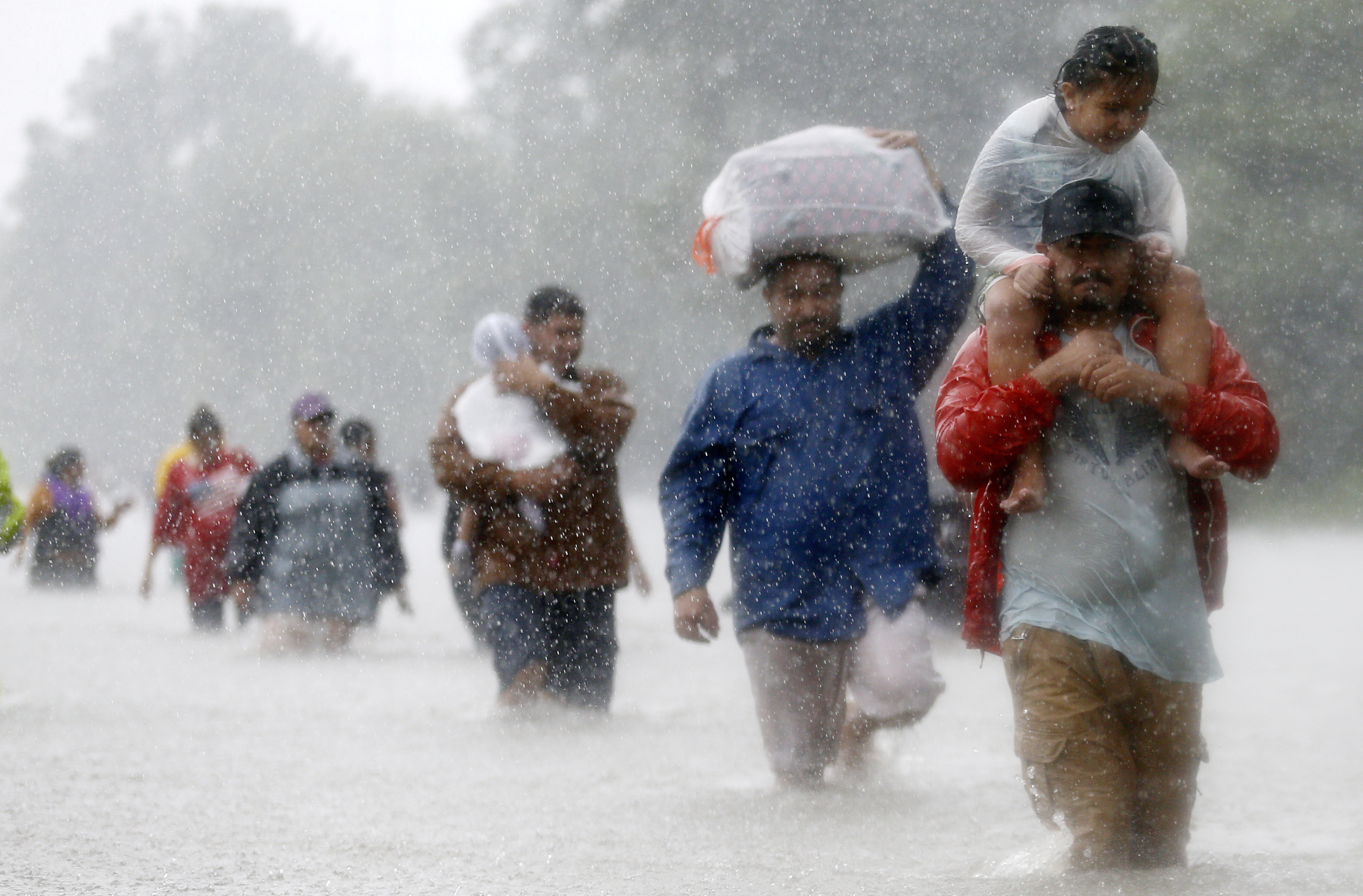 "This storm, it's epic what happened. But you know what, it happened in Texas and Texas can handle anything," Trump said, before waving a Texas state flag over the crowd, standing on a stepladder near a fire truck.
Harvey has drawn comparisons with Hurricane Katrina, which devastated New Orleans 12 years ago, killing 1,800 people. Former President George W. Bush was widely criticized for his administration's handling of the response to that disaster, taking a heavy toll on public support of his administration.
Trump clearly was aiming to avoid a similar reaction.
An 11th death was reported on Tuesday. A Houston officer drowned in his patrol car, the Houston Chronicle reported, citing three Houston Police Department officials.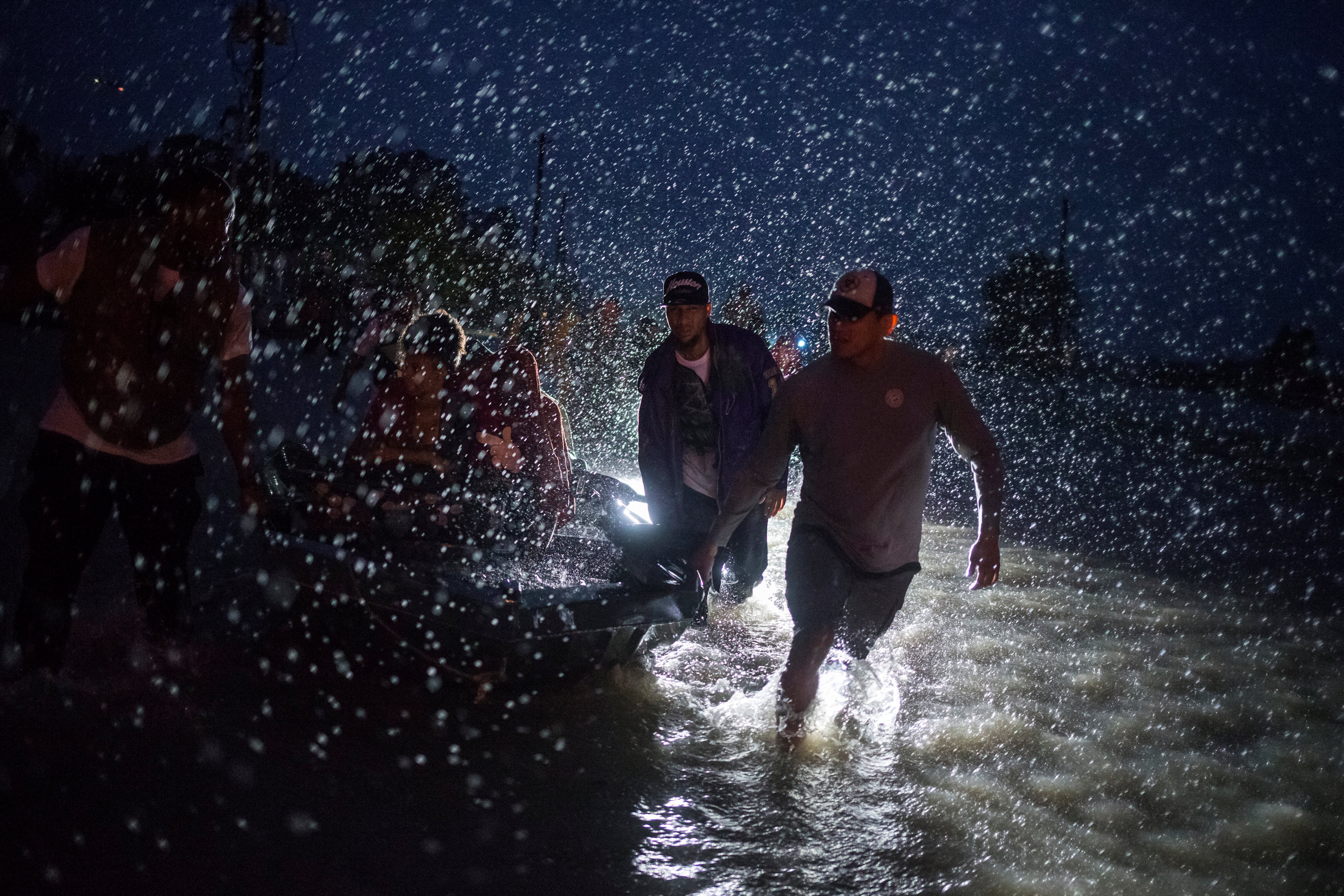 Some 3,500 people have been rescued from high waters in the Houston area with police, firefighters and National Guard troops continuing to try to locate those marooned in high waters.
Large numbers of civilians also formed ad hoc rescue groups, many using boats to pluck neighbors from flooded homes.
Gloria Stilwell, 44, who described herself as a stay-at-home mom, said she agreed with Trump's assessment that Houstonians were well equipped to handle the storm.
"I totally agree with him. Texas can definitely handle it," Stilwell said as she registered to volunteer at a shelter. "I've lived here since 1980, through plenty of hurricanes. Texans have always banded together."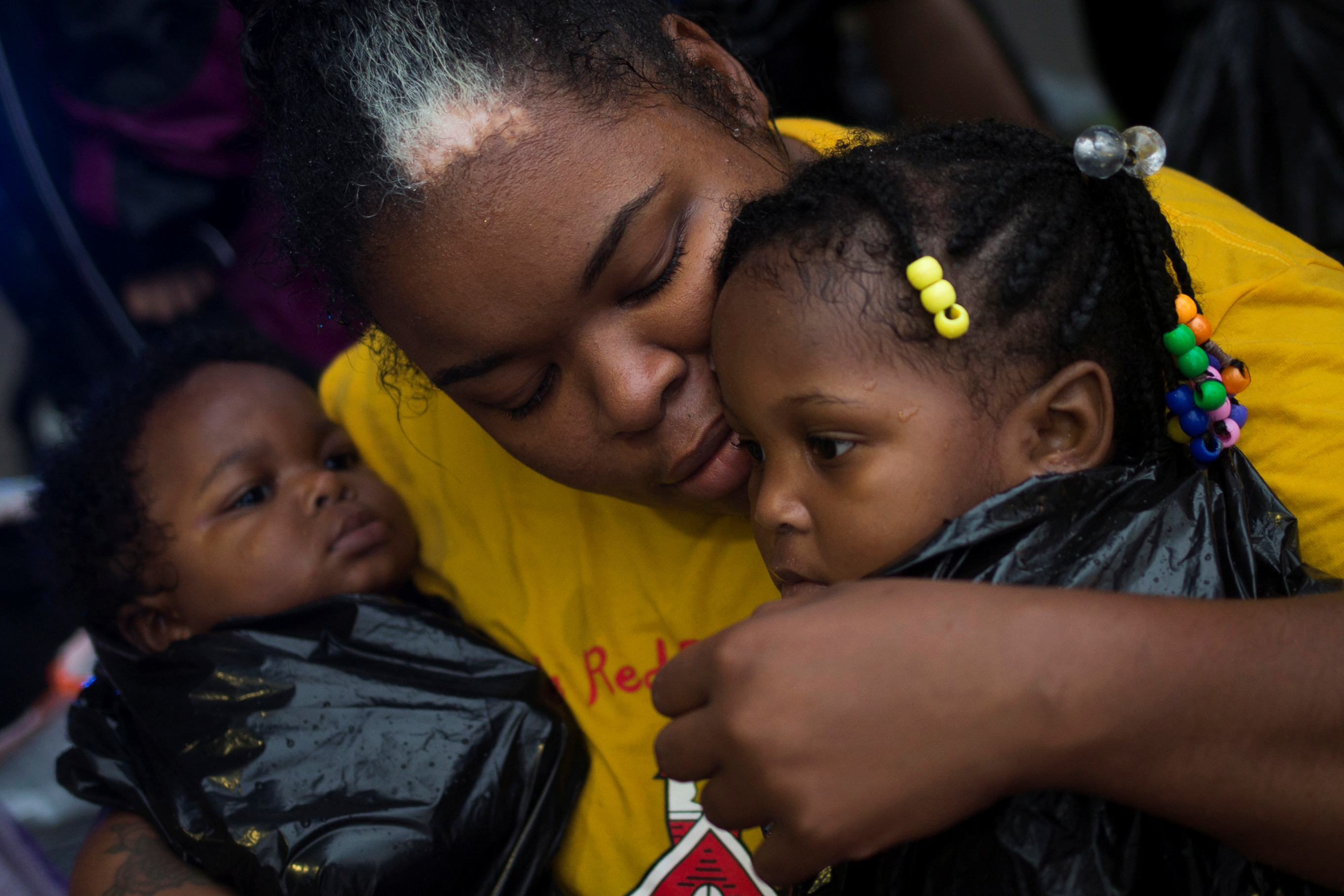 Nurse Lisa Ike, 39, was less impressed.
"Texas can handle anything? I just lost my house and three cars. We need help," Ike said, after being shown Trump's comments.
She said she had not voted in the presidential election and said she had not yet made up her mind about Trump, adding, "My opinion will be made by how he handles this situation."
Reuters contributed to this report.
From NTD.tv