Two Chinese lawyers have been punished by Chinese authorities—one lawyer barred from traveling abroad, one's company facing dissolution—both have had their licenses revoked for crossing Beijing's red line by representing politically sensitive high-profile cases.
Chinese human rights lawyer Lu Siwei and Ren Quanniu represented two of the 12 Hong Kong youth, who were intercepted by the China Coast Guard while trying to flee to Taiwan by boat on Aug. 23, 2020. Ten of them will be jailed for seven months to three years.
Lu's legal license was formally revoked on Jan. 15 due to his "negative impacts on society."
"Maybe it's inevitable," Lu said in a public response.
On March 28, Lu planned to take a 7 p.m. flight to the U.S. Embassy in Beijing to attend an interview for a visa application, before domestic security officers barred his way in Chengdu, the capital city of Sichuan province, at around 1 p.m.
"My cell phone is being monitored. Therefore, all my information, such as ticket booking, is transparent," Lu told The Epoch Times.
An officer warned that Lu would not make it to the Chengdu Shuangliu Airport, no matter how. "We will definitely not let you leave the country."
"Do not be impulsive," the officer said.
Lu had been offered the chance to join a visiting scholar program in the United States, commencing in August. He has to arrive four months earlier for language training. "This [request] is completely illegal," he said.
He said he learned that national security, police, judicial bureau, and the legal association had been working together to prevent him from fleeing overseas.
"They are panic-stricken," said Lu.
Law Firm Forced to Dissolve
On the same day, China's Justice Ministry gave a notice to the Henan Railway Law Firm to "voluntarily" dissolve.
Ren, one of three copartners in the firm said it is actually forced.
He had his legal license stripped on Feb. 2, which he believed to be the result of defending the rights of the 12. However, the justice department of Henan Province accused him of violating the lawyer's code by representing Falun Gong practitioners, a spiritual group that has been persecuted by the Chinese Communist Party since 1999. He had defended Falun Gong practitioners since 2018.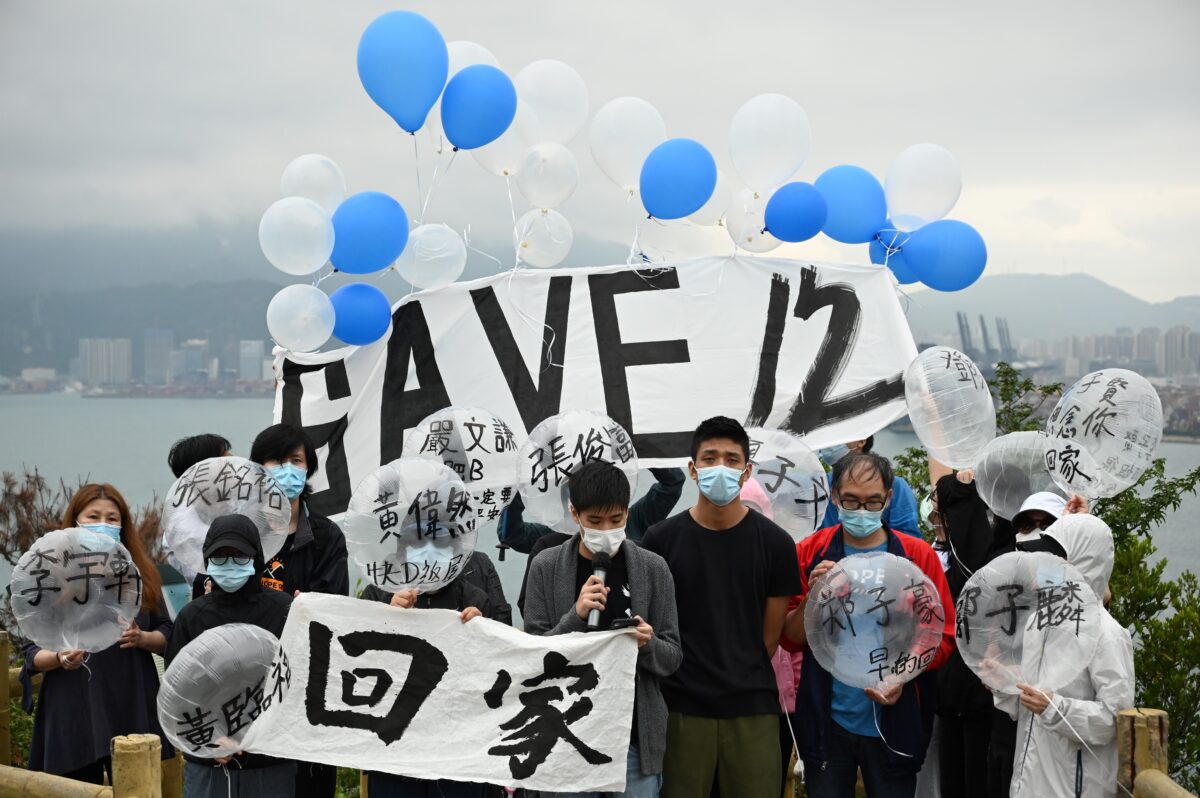 The revocation of Ren's license disqualified the company from meeting the quorum of partners. The law firm offered to add an additional partner, which was turned down by authorities.
"They don't give any explanation," he said.
On Sunday, Ren said on Twitter that all lawyers were asked to transfer to different legal firms, and the Henan Railway Law Firm would dissolve on its own initiative. This was the direction from the Zhengzhou Lawyers Association, on behalf of the local justice bureau.
The authorities threatened to cancel several lawyers' licenses if they fail to do so by the deadline.
Ren confirmed on Monday that the company had announced that it would shut down, according to Radio Free Asia.
"The judicial environment has been regressing in the past few years," he told The Epoch Times. "Lawyers did not dare to intervene in sensitive cases, because once the judicial bureau intervened, they would be immediately silenced, not allowed a voice online, and asked to withdraw from the case."
He said that Chinese authorities had been trying to dissolve his law firm since 2016 because its lawyers take cases that go against the authorities' suppression of freedom of belief.
"[The authorities] found an opportunity this time," said Ren, which he called "judicial censorship."
Ren was also the defense lawyer for citizen journalist Zhang Zhan, who reported on the virus outbreak in Wuhan and was sentenced to four years in prison for "picking quarrels and provoking trouble."
Early in February, U.S. State Department spokesman Ned Price publicly expressed concern over the suspension of the licenses of Ren and Lu, urging Beijing to "respect human rights and the rule of law and to reinstate their legal credentials at once."