Two women whose bodies were bound together with duct-tape were found by police officers after washing up from New York City's Hudson River off Manhattan's Upper West Side neighborhood.
Officers responded to the area of 68th Street and Riverside Park after someone found the bodies laying on rocks near the river.
The bodies were bound together with duct tape, a police source told WABC. A number of other outlets confirmed the situation.
The New York Police Department (NYPD) confirmed that two bodies were discovered in the area around 2:40 p.m. on Oct. 24 but did not officially mention the duct tape, reported Fox 5. No pictures of the women's bodies have been made public. The women were fully clothed and there were no signs of trauma.
Sketches of the women were released on Thursday as officials sought help identifying them.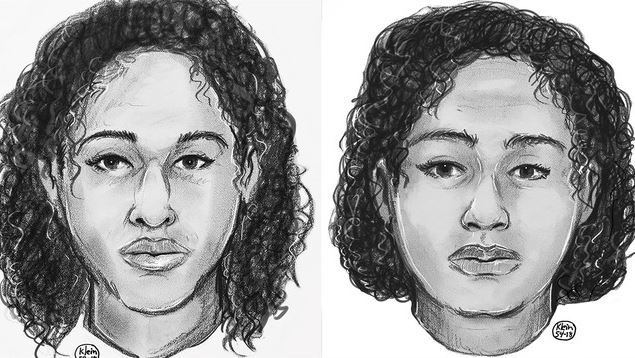 Investigators described both women as being 25- to 30-years-old, standing 5 foot 3 to 5 foot 6, with a medium build, medium skin tone, and shoulder-length curly dark hair. The women were wearing black jackets with fur trim and black leggings.
Anyone with information is urged to call 911 or Crime Stoppers at 1-800-577-TIPS. Tipsters can remain anonymous.
Police officers said the medical examiner's office will work to determine how the women died.
Bodies of 2 women wash up from Hudson, bound with duct tape https://t.co/yBXGewnncn pic.twitter.com/8InsLzQNVH

— Eyewitness News (@ABC7NY) October 25, 2018
Bodies of two women that were bound together with DUCT TAPE are found floating in New York's Hudson River https://t.co/XiQoaYfCbC

— Daily Mail US (@DailyMail) October 24, 2018
People in the area said the situation was frightening.
"It's scary, this is supposed to be a good neighborhood where you should feel safe," one Upper West Side resident told CBS2.
An unnamed police official told the broadcaster that officials suspect the women may have committed suicide by jumping off the George Washington Bridge, with their bodies eventually making their way down the river.
From NTD.tv