Five children spent Christmas without a mother after two separate shootings killed two cousins just before Christmas in Jacksonville, Florida.
Police discovered the body of mother of two Nekecheana Phillips, 27, with a gunshot wound and dead outside her home on Hunt Street in the Lackawanna neighborhood, on the afternoon of Dec. 21. Phillips had filed a domestic violence petition two days earlier to obtain a restraining order against her former boyfriend.
"She was a good mother," Phillips' neighbor Ronald Dennis said. "Always smiling, always reserved, and just a good person."
According to the Jacksonville Sheriff's Office Eric Lamar Jackson, 27, turned himself in to police and was charged with burglary and second-degree murder.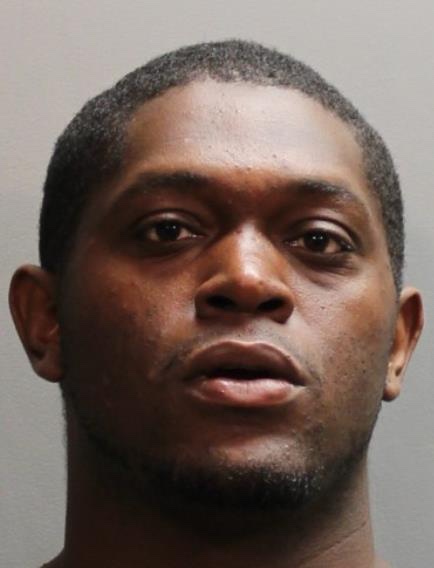 Heartbreaking Dispute Ends in Tragedy
Police allege Phillips arrived home on Dec. 21 and found Jackson waiting inside. The pair have a history of domestic violence.
"I'm really shook by the whole thing," Phillip's neighbor Brandi Salinas said. "You see people fighting all the time you know what I mean, and they say things out of hate, but to actually do what he did is just heartbreaking."
Jackson reportedly confronted Phillips after she ran outside to escape and shot her in front of others, including her two daughters before running off.
"Christmas is Tuesday, and they're going to be burying their mother," Salinas said. "Everybody today needs to stop. Whatever you're going through in your home if you don't get along, whatever it may be, it's not that serious. It affects so many lives."
Family members are devastated by the loss and said Phillips, who happened to be the daughter of a Jacksonville police officer, had taken steps to distance herself from Jackson.
"She did the right thing," Phillips' aunt Barbara Young said. "She got a restraining order, she did everything and changed the locks. I'm just devastated, I'm just so sad, she did the right thing but it was just too late."
Phillip's cousin Victoria Wyche, a mother of three, shared a post on Facebook from media coverage that accuses the suspect, Eric Lamar Jackson, of murder on Dec. 22.
Weekend of Violence
Just six miles from where Phillips died, Wyche was gunned down on Dec. 23 along with two others, in a triple shooting near North Pearl Street in the Brentwood neighborhood.
Jacksonville Sheriff's Office confirmed the three were rushed to hospital where Wyche died. The hospital has already released the other two victims after they received treatment and finished questioning with police.
Investigators said a group of people walked by the porch where the three were sitting and exchanging words before shooting all three of the victims. Wyche's shooter has neither been identified nor captured.
"Gunshots are the acceptable norm in this community," Wyche's neighbor Nahshon Nicks said. "We hear gunshots every night."
According to Jacksonville Sheriff's Office website, there have been over 100 murders this year in Jacksonville. Three shootings were reported to police on Christmas Eve, with three dead and several wounded in four shootings in Jacksonville over the weekend.
Anyone with any information about the shootings is asked to contact the Jacksonville Sheriff's Office by phoning 904-630-0500 or Crime Stoppers at 1-866-845-TIPS(8177).