Two people have been charged with the murder of the three children who died in a suspected arson attack on their family home.
A three-year-old girl remains in a critical condition in hospital, together with her mother, following the fire at their home in Manchester, England on Monday.
According to the BBC, police say that the mother, Michelle Pearson, has been heavily sedated and has not yet been told about the deaths of her children.
Zac Bolland, 23, and Courtney Brierley, 20, have both been charged with three counts of murder, four counts of attempted murder and one count of arson with intent to endanger life, according to a statement by the Greater Manchester Police.
Man and woman charged with murder after Walkden fire which killed three children remanded in custody by magistrates. Zac Bolland(23) and Courtney Brierley(20) both of Worsley, will appear at Manchester Crown Court tomorrow. pic.twitter.com/Kevl2lNvBl

— BBC North West (@BBCNWT) December 13, 2017
They both appeared before Manchester and Salford Magistrates court briefly today, and are remanded in custody until their next appearance on Thursday, reported the BBC.
The fire took hold at the house in Walkden, Greater Manchester, in the early hours of Monday, Dec. 11. Firefighters arrived within minutes of receiving the emergency call at 5:00 a.m., but were only able to save two of the five people in building, according to Greater Manchester Fire Service.
Michelle Pearson is understood not to know that three of her children died in the devastating attack on her Salford homehttps://t.co/L9ZB3ZH6W2

— Manchester News MEN (@MENnewsdesk) December 12, 2017
The fire service Area Manager Damian O'Rourke said in a statement: "Knowing there were people trapped inside, firefighters wearing breathing apparatus immediately went in and quickly rescued five people from the house but sadly three of those people died.
Police say that the 3 children who died are believed to be 14-year-old Demi Pearson, 8-year-old Brandon Pearson and 7-year-old Lacie Pearson.
Two 16-year-old boys were able to escape the property.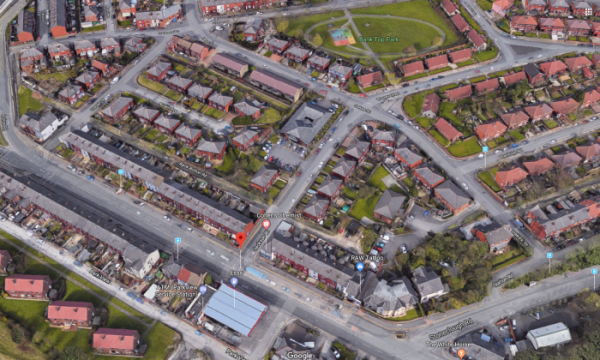 Local newspaper the Manchester Evening News (MEN) claimed that traces of petrol were found in at least three locations in the property—the chimney, a ground-floor window, and the front door.
The fire appears to be the latest in a series of attacks on the family with police having been called out just three hours before the blaze took hold, with reports of ongoing threats and an attempted arson attack two weeks prior.
According to the Daily Mail, the arson attack comes after intensifying hostilities in the area, which saw a wheelie bin set on fire and a dog beaten with a hammer.
MEN said that sources said the house had been 'target hardened' to protect the family living there from attack, including the fitting of a security device on the letterbox.
Please consider sharing this story with your friends on social media.