Police say that the 3 children who died are believed to be 14-year-old Demi Pearson, 8-year-old Brandon Pearson and 7-year-old Lacie Pearson.
Two 16-year-old boys were able to escape the property.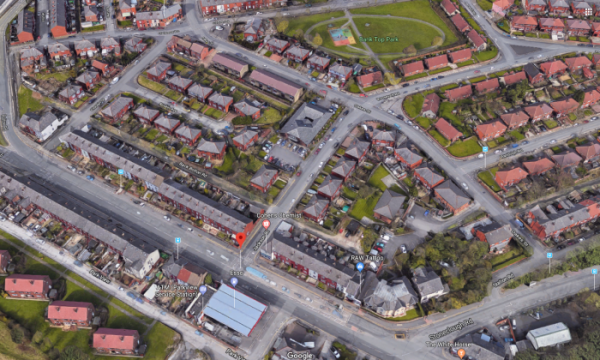 Local newspaper the Manchester Evening News (MEN) claimed that traces of petrol were found in at least three locations in the property—the chimney, a ground-floor window, and the front door.
The fire appears to be the latest in a series of attacks on the family with police having been called out just three hours before the blaze took hold, with reports of ongoing threats and an attempted arson attack two weeks prior.
According to the Daily Mail, the arson attack comes after intensifying hostilities in the area, which saw a wheelie bin set on fire and a dog beaten with a hammer.
MEN said that sources said the house had been 'target hardened' to protect the family living there from attack, including the fitting of a security device on the letterbox.
Please consider sharing this story with your friends on social media.