Twitter labeled a new video that was shared by President Donald Trump on Twitter as "manipulated media," leading Trump's reelection campaign to dispute the move.
The video, later labeled as "manipulated media" by Twitter, was created by White House social media director Dan Scavino and was shared by the president. It shows 2020 Democratic candidate and former Vice President Joe Biden apparently endorsing Trump after part of his sentence was cut off.
Twitter last year produced a guideline for the 2020 election to target "video that has been significantly altered or fabricated in a way that intends to mislead people or changes its original meaning." In response, Scavino said the video was "not manipulated."
The original video showed Biden telling a crowd: "Excuse me. We can only re-elect Donald Trump if in fact we get engaged in this circular firing squad here. It's gotta be a positive campaign." Scavino's video of Biden showed him saying: "Excuse me. We can only re-elect Donald Trump."
Some conservatives have said the video was a clear attempt to highlight Biden's frequent gaffes during speeches.
Facebook, in contrast, didn't flag the video as deceptive, according to The New York Times. The move drew a critical response from Biden's campaign.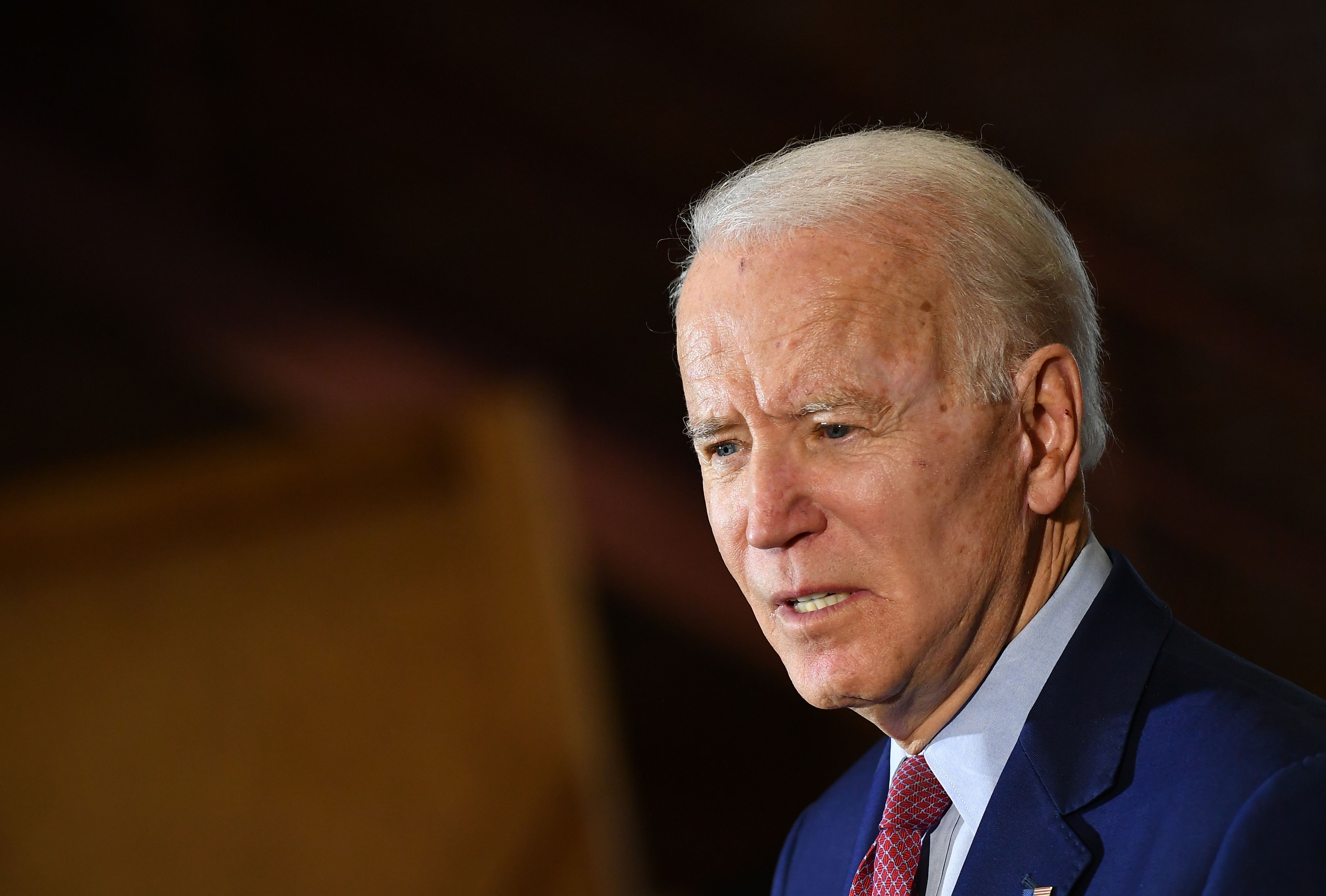 "Facebook's malfeasance when it comes to trafficking in blatantly false information is a national crisis in this respect," said Biden campaign manager Greg Schultz in a statement to the NY Times. "It is also an unconscionable act of putting profit above not just our country, but every country."
In a statement to Fox News, Trump's campaign accused Biden's campaign of trying to cover up the former vice president's "verbal stumbles."
"The Biden campaign is scared as hell that voters will see the flood of unedited and embarrassing verbal stumbles that will continue go viral if 'Status Quo Joe' is the nominee," Trump campaign rapid response director Andrew Clark told the news outlet. "Twitter shouldn't be an enforcement arm of Joe Biden's campaign strategy, but if they choose to police every video clip they must hold his own campaign to the same standard."
The president's reelection campaign also sent a letter to Twitter and CEO Jack Dorsey, accusing the social media firm of succumbing to pressure from Biden's campaign.
"Understandably, the Biden campaign has a strategic interest in intimidating social media companies into suppressing true and embarrassing video evidence of Joe Biden's continued inability to communicate coherently—a sad truth that has been publicly noted by Democrats and media figures alike," Trump campaign chief operating officer Michael Glassner wrote.