Twitter has criticised a proposal made by Australian Prime Minister Scott Morrison to see social media users stripped of their anonymity.
Last month, Morrison said that social media platforms refusal to identify users accused of crimes, such as defamation, would be liable for the comments made on their site.
"Social media has become a coward's palace where people can just go on there, not say who they are, destroy people's lives, and say the most foul and offensive things to people—and do so with impunity," Morrison told reporters.
However, Twitter's public policy director for Australia and New Zealand, Kara Hinesley, argued there was no evidence the proposal would remediate abusive comments made online.
"I want to emphasise—I cannot emphasise this enough—a tech solution cannot fix the social problem," Hinesley said, reported ZDNet.
"It's not clear that anonymity is the primary driver of abusive and antisocial behaviour online. It's even less clear that requiring government identification for social media would do anything to fix the situation," she said.

In a blog post, Twitter had previously made the case that "anonymity provides space for more people to express themselves freely and safely."
Twitter's sentiment was supported by executive director of Australia's Digital Rights Watch, Lucie Krahulcova, who pivoted Morrison's message into an attack on those who she said could not take anonymous criticism.
"When we are speaking now about an attack on anonymity, it is because white men are uncomfortable with the criticism they get online," Krahulcova said.
"And that's not just politicians, it's also certain reporters and sports stars and stuff. It is precisely because this societal group of privilege is frustrated with criticism."
However, demands for a social media user verification system had previously ignited after racial abuse was hurled at three black members of an English soccer team after they had lost in an international event.
The petition, which began in 2020 following the online bullying of the son of an English media personality, called for identification requirements for social media account and garnered 700,000 out of a required 100,000 signatures.
But the United Kingdom government responded on May 5, 2021, saying that such a move could "disproportionately impact vulnerable users and interfere with freedom of expression," including those "exploring their gender or sexual identity, whistleblowers, journalists' sources and victims of abuse."
In Australia, Morrison's calls to implement a social media identification system or hold the organisations accountable had followed rumours directed at the daughter of Deputy Prime Minister Barnaby Joyce.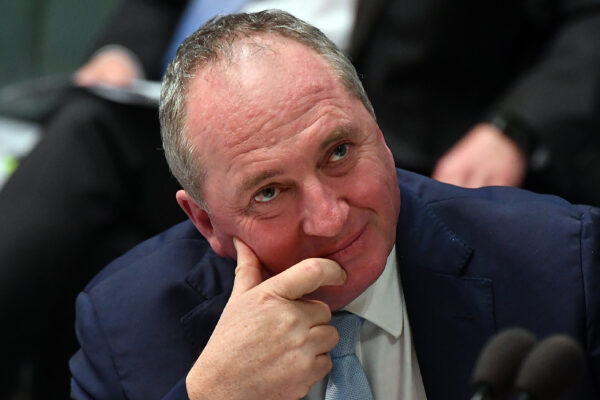 Following the accusations, Joyce said social media organisations had become the catalyst for misinformation to spread and accused the platforms of inaction in addressing harmful posts made anonymously.
"When you have local media outlets actually approaching you for comment on this and you say 'what is your source?' and they say 'Facebook' or 'the source is Twitter,' and you say, well, it's no good that these platforms just say 'sorry it's too hard to control,'" Joyce said, reported The Australian.
"Well, it's not too hard for you to collect your billions of dollars from it."
"I think that we now have companies that make billions of dollars and people who profess to be multiple billionaires, but they don't own responsibility for what's happening on their platforms," he said.