"What can you pray for me about," is what "Today" show host Kathie Lee Gifford asked actor Ashton Kutcher on live television, and his response surprised them.
In the clip, Kutcher told the hosts: "You know what you can pray for me about? I've got something."
He then told Gifford and "Today" co-host Hoda Kotb about Thorn, an anti-human trafficking organization he created in 2008.
"I was watching six and seven-year-old girls being raped for profit," he said of having seen a "Dateline" episode on the subject matter. "I said to myself, 'I don't want to live in a world where these things are happening and I'm not doing anything about them.'"
He said the nonprofit organization, which he co-founded with actress Demi Moore, has identified nearly 6,000 trafficking victims since then. More than 103 children were rescued, People magazine reported.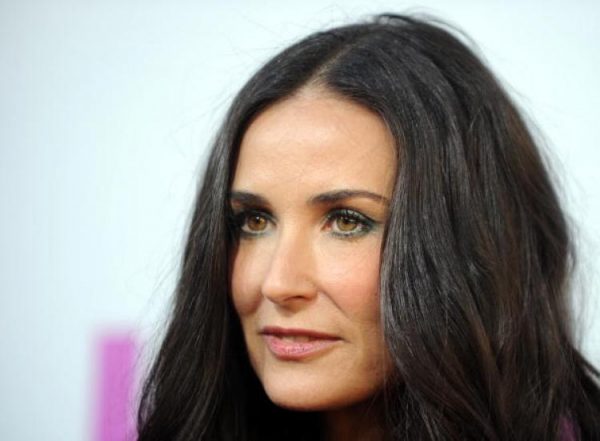 "I was seized by a feeling of wanting to find the guy who is raping a 7-year-old girl and just beat the (expletive) out of him, really take his guts out," he said. "That feeling won't change for me five or 10 or 20 years from now, wanting to take that guy to the woodshed won't change, fighting for that girl won't change. So whether I'm tackling this on a large platform or am just a guy with a sign, I'll be doing this in 20 years."
Kutcher said he also wants to eliminate child pornography on the Internet.
"What we do at our core is we build technology to help fight sexual exploitation of children," Kutcher told CBS. "You can roll up your sleeves and go try to be like a hero and go save one person, or you can build a tool that allows one person to save a lot of people."
His organization builds technology to defend children from sexual abuse and help fight child sexual exploitation.
According to Thorn's website, "In 2014, after our team prototyped a product to aid in identifying child sex trafficking victims who were sold online, we made the decision to develop the product itself and provide it free to law enforcement. This approach broke open the new model for us — one that moved beyond innovation to include productization and rapid scale, bypassing existing bureaucratic structures that often hamper access, data sharing, and collaboration."
He's also spoken in front of Congress about the issue.
"I'm here today to defend the right to pursue happiness. It's a simple notion: 'the right to pursue happiness,' " he said in 2017. "It's bestowed upon all of us by our constitution. Every citizen of this country has the right to pursue it. And I believe that it is incumbent on us as citizens of this nation, as Americans, to bestow that right upon others, upon each other, and upon the rest of the world. But the right to pursue happiness for so many is stripped away — it's raped, it's abused, it's taken by force, fraud, or coercion. It is sold for the momentary happiness of another."
In the address, he revealed harrowing details, saying he saw video content involving the exploitation of a 3-year-old girl in Cambodia, adding that his daughter is the same age.
"We were the last line of defense—an actor and his foundation were the potential last line of defense. That's my day job, and I'm sticking to it," he said, according to People magazine.