ISTANBUL—A Turkish pop singer and 28 other people, mostly journalists, went on trial March 27 for alleged links to a failed coup, highlighting the gulf between Turkey's assertions that such prosecutions are needed to restore stability and international concerns that Turkish democracy is in peril.
Singer Atilla Tas and the other suspects in Turkey face up to 10 years in prison if convicted of membership in "an armed terrorist organization." The charges are part of a massive government crackdown that has shuttered more than 100 media outlets and seen the arrests of reporters and editors suspected of having ties to the July 15 insurrection.
Human rights groups say Turkey has jailed about 150 journalists, many of whom were arrested before the botched insurrection, for alleged ties to Kurdish rebels who are fighting the Turkish state. Reporters Without Borders ranked Turkey at 151 out of 180 countries on its press freedom index last year.
While critics say the detentions show that Turkey is becoming more authoritarian, Turkish officials claim the bulk of the journalists were jailed for illegal activities conducted on behalf of enemies of a government facing numerous security challenges in the past year, including the Kurdish insurgency, attacks blamed on the ISIS terrorist group, and the attempted coup blamed on Fethullah Gulen, a U.S.-based Muslim cleric.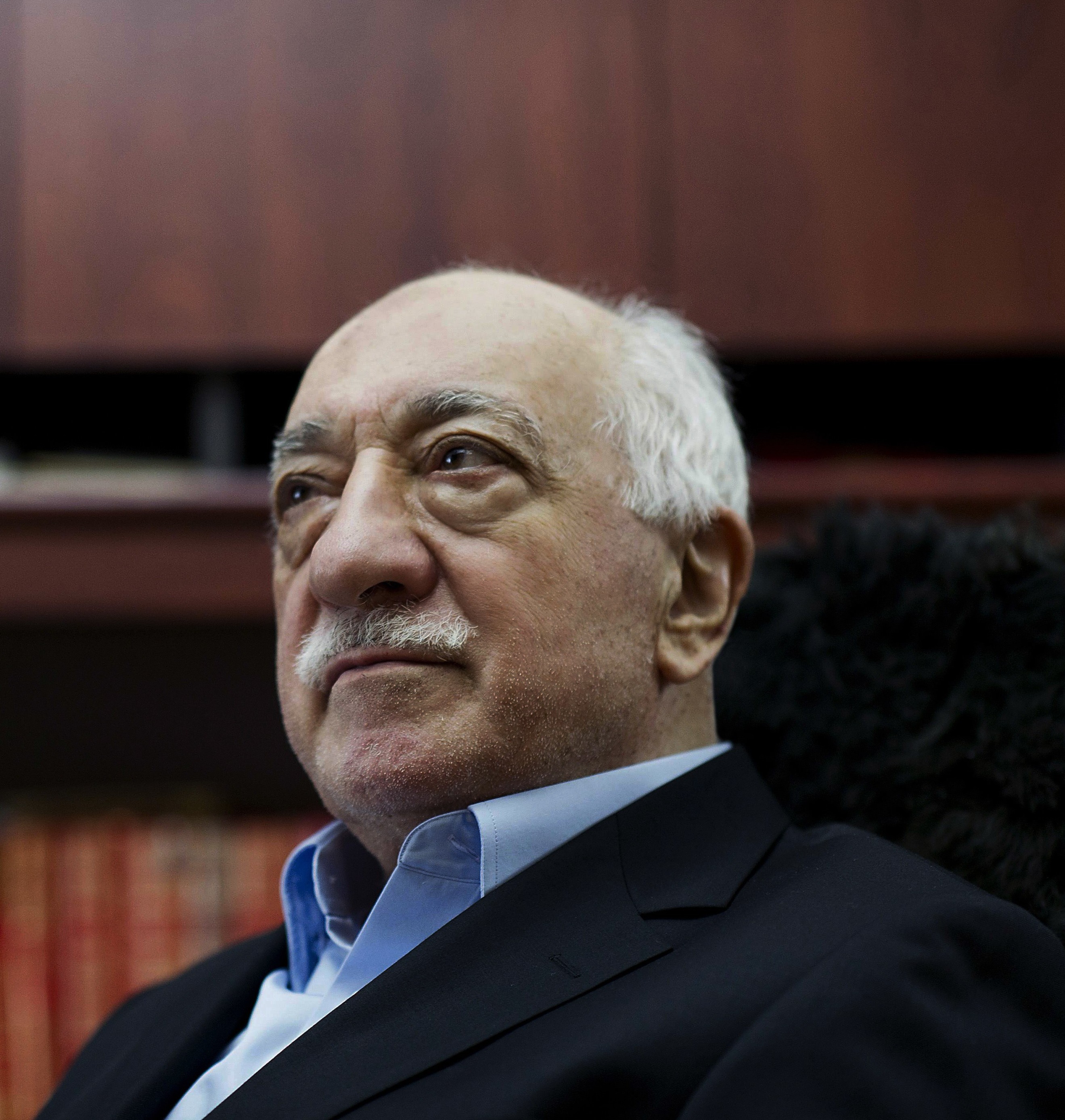 Gulen has denied any knowledge of the coup attempt.
Some journalists detained under a state of emergency imposed after the coup attempt work for the secular newspaper Cumhuriyet, which is not associated with Gulen. The arrests of top executives and editors at Cumhuriyet have prompted accusations that the Turkish government is trying to muzzle dissent of any kind.
Turkey has arrested 41,000 people in the crackdown, in what it says is an effort to dismantle a parallel state loyal to Gulen.
Political polarization in Turkey is also high ahead of an April 16 referendum on whether to expand the powers of the presidency.
The group face allegations that they operated as the media arm for Gulen, who lives in Pennsylvania. Many have worked for media outlets associated with Gulen that have been shut down or taken over, including the Zaman newspaper, which once had one of the highest circulations in Turkey.
"We don't accept anything we're being told," said defendant Muhterem Tanik, who denies the charges against her, at the Istanbul courthouse. Tanik is not in detention, but her husband, Unal Tanik, who is also a defendant, has been in prison for two months.
Tas, a Turkish celebrity and social media phenomenon, wrote a newspaper column and posted satirical observations on Twitter about President Recep Tayyip Erdogan.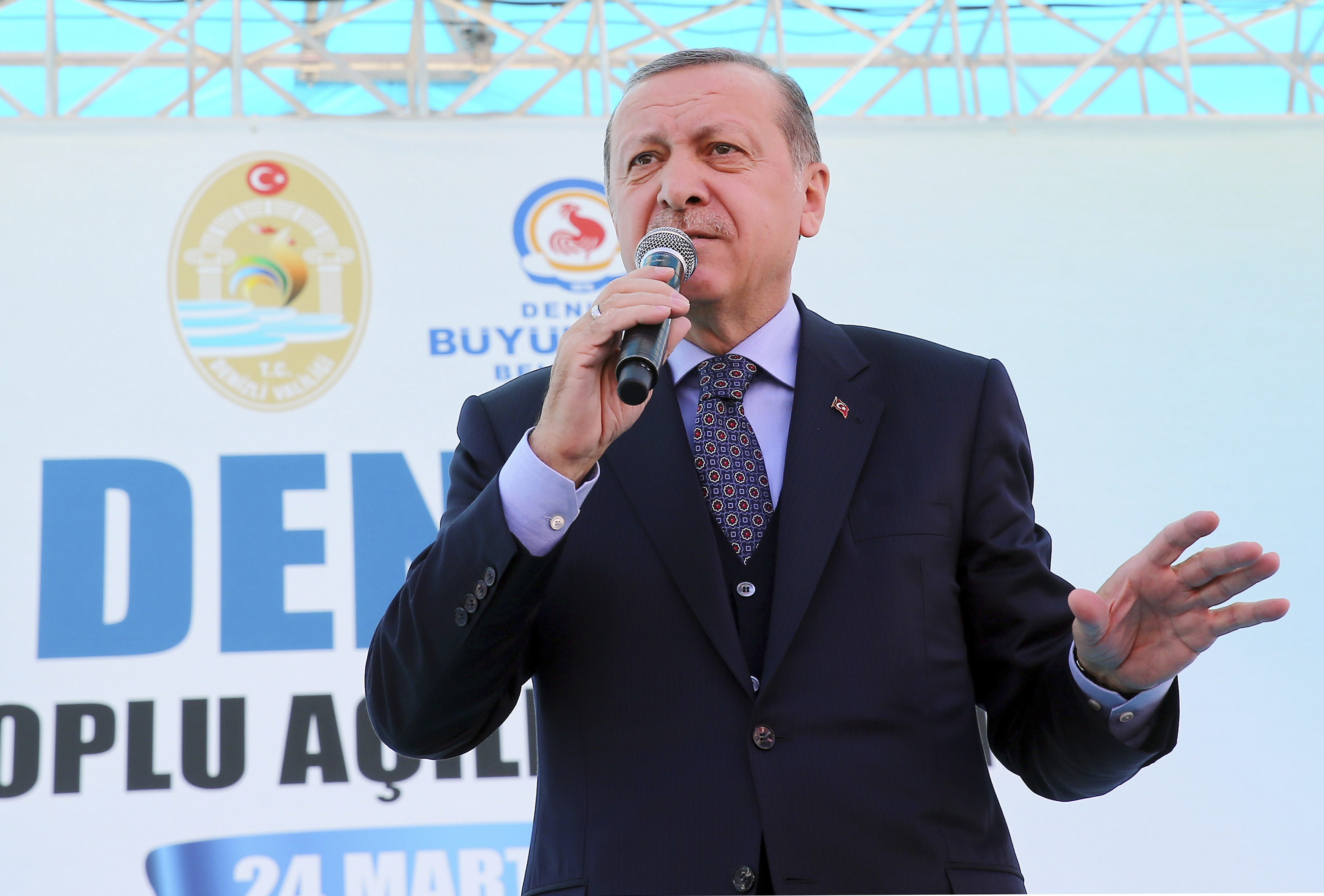 It's a crime in Turkey to insult the president or the nation, and many people have been prosecuted for doing so. Such laws, which existed long before Erdogan came to power in 2003 as prime minister, have come under scrutiny in the last decade as Turkey campaigned for membership in the European Union and was urged to widen its freedom of speech rules. But the EU bid has been adrift for years.
Turkey bans access to some internet sites deemed to be subversive. In the past, it has temporarily blocked access to YouTube and Twitter.
Also on trial in Istanbul, but in absentia, is Said Sefa, whom prosecutors say used the Twitter pseudonym Fuat Avni to post taunting, anti-Erdogan tweets and provide alleged insider information on the government. Prosecutors are seeking a sentence of life imprisonment for Sefa, whose whereabouts are unknown.
In a separate case, Turkey last month arrested the correspondent for Germany's Die Welt newspaper on suspicion of spying for Germany and other crimes. Germany rejects the allegations against Deniz Yucel, who has German and Turkish citizenship. He was detained after he wrote about a hacker attack on the email account of the country's energy minister, who is Erdogan's son-in-law.
Last week, Erdogan said most people on a list of 149 jailed journalists were guilty of crimes such as smuggling bomb parts into Turkey from northern Iraq or attacking a police vehicle and election offices. Four were jailed for petty crimes, he said.
"I say, 'Give me the list of journalists in prison,'" Erdogan said. "I take a look: They are all thieves, child abusers, terrorists."