News Analysis
On Nov. 27, Turkey announced that it signed with Libya two memoranda of understanding: on marine jurisdictions and security and military cooperation, according to TRT World.
The memorandum on marine zones prepares a deal on maritime borders in the Mediterranean Sea, without specifying where Turkish and Libyan waters meet.
According to EurActiv neighboring countries affected by the deal like Greece, Cyprus, Egypt, and Italy were not consulted about this deal.
The agreements were signed on Nov. 27, by Turkish President Recep Tayyip Erdogan and the Chairman of the Presidential Council of Libya, Fayez al-Sarraj.  The United Nations, the European Union, and the United States recognize al-Serraj and his government.
Tripoli-based al-Sarrajs' government confirmed the new agreements but did not provide any details.
Libya has been divided since 2014 into rival military and political camps based in the capital Tripoli and the east, respectively. Al-Sarraj's government is in conflict with forces led by Khalifa Haftar based in eastern Libya.
The government in eastern Libya said the maritime accord was illegitimate, according to Reuters.
The Turkish presidency's communications director Fahrettin Altun tweeted on Thursday that the agreement will strengthen military ties with the Tripoli-based government.
The agreement establishes training and education, structures the legal framework, and strengthens the ties between our militaries.

We are confident that we will improve the security situation for the Libyan people together.

— Fahrettin Altun (@fahrettinaltun) November 27, 2019
Haftar controls most of Libya's oil fields and facilities, but the central bank in Tripoli controls oil revenues.
In June, Haftar's Libyan National Army (LNA) said they had cut all ties with Turkey and that all Turkish commercial flights or ships trying to access Libya would be treated as hostile.
Diplomats say Ankara has supplied drones and trucks to Al-Sarraj, while the LNA received support from the United Arab Emirates and Egypt.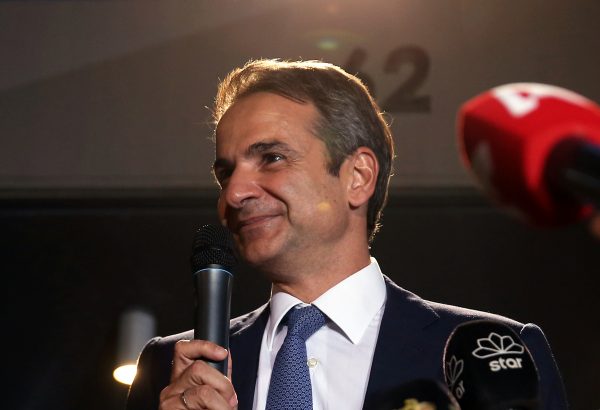 Greece Responds
The Greek Foreign Ministry summoned Turkish Ambassador Burak Ozugergin.  Libyan ambassador Maiza K.Y. Gzllal was also summoned by Greece on Nov. 29, "to divulge the contents of the Turkey–Libya agreement on territorial waters by Thursday, reported Greek Reporter's website. The website also says that if the Libyan ambassador refuses to do so,  he will be expelled, according to diplomatic sources.
Greek Foreign Minister Nikos Dendias said on Nov. 28, "that any discussion between Turkey and Libya to establish an Exclusive Economic Zone (EEZ) is "completely unacceptable," according to Greek Reporter.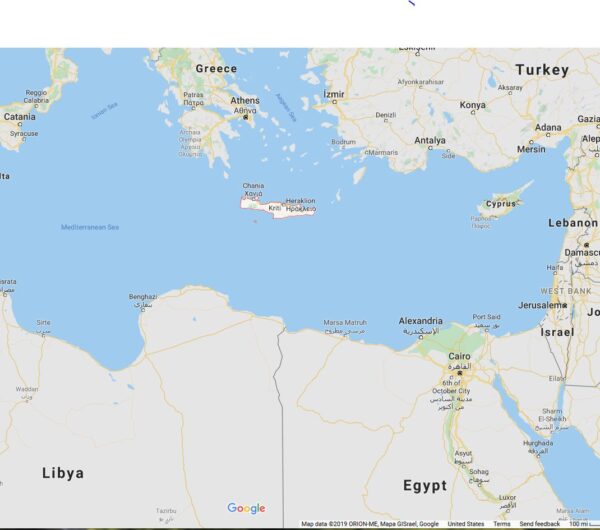 Dendias said that the accord ignores the fact that between Turkey and Libya lies Crete—the biggest island of Greece.
According to same source, the Greek delegation attending the inauguration ceremony of  TANAP gas pipeline left the event in protest "upon hearing Erdogan indirectly announcing" the agreement between Turkey and Libya on maritime borders which was unrelated to the event.
Dendias urgently met with Egypt's foreign minister Sameh Shoukry on Sunday to discuss the issue. Egypt and Cyprus have condemned the Libyan-Turkish accord as contrary to international law.
While Greece and Egypt are across from each other in the Mediterranean Sea, as are Greece and Turkey, Libya is geographically further from Turkey, and the waters separating the two countries are mostly those between Greece and Egypt.
Dendias said after the meeting, "We also agreed with (Shoukry) to accelerate talks between teams of experts to define and delineate Exclusive Economic Zones between Greece and Egypt."
Greece's Prime Minister Kyriakos Mitsotakis said on Dec. 1 that he would ask other NATO members at the alliance's London summit to support Greece in the face of fellow member Turkey's attempts to encroach on Greek sovereignty.
He said that NATO "cannot sit by indifferently when one of its members blatantly violates International Law and turns against another member," according to Greek Reporter.
Mitsotakis will attend a working lunch with U.S. President Donald Trump, and the leaders of Bulgaria, Romania, Latvia, and other NATO members on Dec. 4, on the sidelines of the NATO Summit in London, reported Greek Reporter citing Athens-Macedonian News Agency. According to the same source, Turkey's President Recep Tayyip Erdogan probably will not attend.
Omer Celik, a spokesman for the Turkish governing Justice and Development Party, said, "The memorandum between Turkey and Libya on maritime jurisdiction in the eastern Mediterranean complies with international law," according to TRT World.
Reuters and The Associated Press contributed to this report.