FLAGSTAFF, Ariz.—Michelle Ryan took immediate action when she received the emergency text message telling her it was time to "Go."
"Go" meant that the Tunnel Fire near her home on the outskirts of Flagstaff, Arizona, had reached a critical level. The only thing left to do was to evacuate the area.
"I just started grabbing clothing from my drawer and loading up family belongings," said Ryan, executive director of the Coconino Humane Association in Flagstaff.
Only personal things that "mattered most" went into the family car, she said. These included family members, precious photos, and three pets.
"I just hit the ground running," Ryan told The Epoch Times.
The Ryans are currently staying in a Flagstaff hotel, where they will remain until the order that it's safe to return comes through.
The Tunnel Fire, first reported on April 17, is still burning 14 miles northeast of Flagstaff amid the grasslands and scattered Ponderosa pine in the Coconino National Forest along US Highway 89.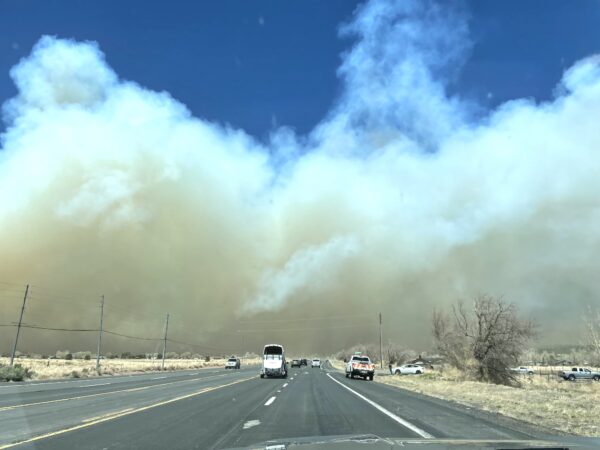 The fire's cause remains unknown and is still under investigation.
Fueled by high wind gusts, the wildfire cast embers as it advanced, allowing a rapid northeast spread as fire crews set up fire lines and attacked hot spots to contain the blaze.
"There's wind, and then there's wind. There's some pretty favorable fuels for fire spread in here. It's grass. It's downed logs. It's anything that can burn and combust. And it's April—it's a little early [for fire season]," said Dick Fleischman with the Coconino National Forest at a press conference on April 21.
"It's really wind that's the biggest issue," he said.
Fire crews were initially able to contain only 3 percent of the fire due to high northeast winds, steep terrain, and limited road access. The fire is now at 15 percent containment.
"It's some pretty rugged country. It's not straight up and down steep; it's straight up and down rocky," Fleischman said. "Containment is something that doesn't come just because you have a line. Then you have to start mop-up, putting out fires next to the fire line," Fleischman said.
"There are a lot of pop-ups and a lot of cindery soil. There's still a lot of heat in this thing. With these winds, those spots can go quite a ways."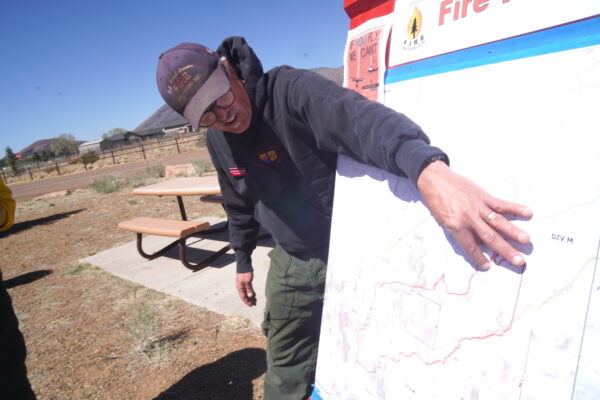 Fleischman compared the Tunnel Fire to the Schultz Wildfire in 2010, a wind-driven fire that burned 15,075 acres in 10 days in the Coconino National Forest northeast of Flagstaff.
The cause of the fire, the largest in Arizona that year, was an abandoned campfire. When it was over the fire and subsequent flooding had caused extensive damage to homes.
By contrast, the Tunnel Fire has so far left 24 structures and nearly 22,000 acres destroyed and forced 750 households to evacuate in its wake. Some displaced residents are staying in a relief center set up by the American Red Cross at a middle school in Flagstaff.
On April 21, Arizona Governor Doug Ducey declared a state of emergency for the Tunnel Fire and offered needed assistance.
"Our team is working with first responders to monitor the Tunnel Fire in Coconino County," said Ducey in a statement. "As strong winds fuel fires across Arizona, we are doing everything to keep Arizonans safe."
Following a weeklong closure, county officials announced on April 24 the reopening of US89 near the Wupatki National Monument, located in the burn area.
Coconino County Development and the Arizona Department of Emergency Management will conduct Tunnel Fire property damage assessments starting April 25.
"This is an important process that is necessary for recovery services and for emergency declaration documentation purposes," according to Coconino County Emergency Alert.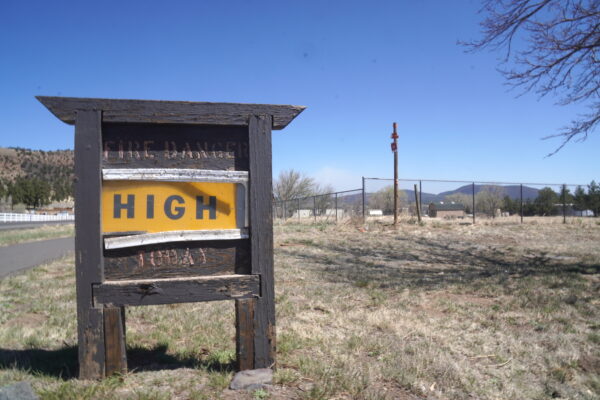 "That it wasn't worse is amazing," Fleischmann said of the property damage and no injuries.
According to Coconino County Sheriff's Office, evacuation orders have been altered to "Set," but could change if fire conditions worsen.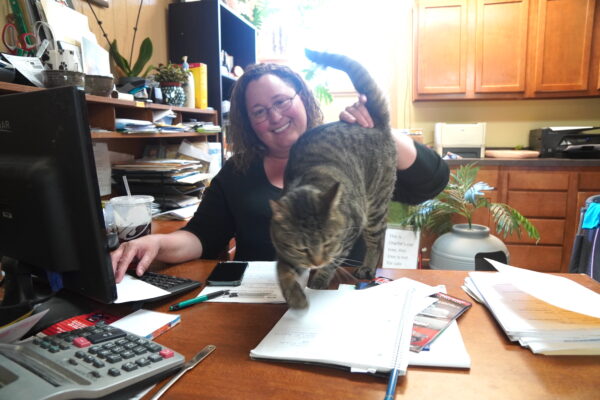 Ryan said the Coconino Humane Association began taking in displaced pets and livestock soon after the fire started.
On April 21, the shelter in two locations had taken in more than 150 animals, including horses, goats, sheep, pigs, and turkeys. The shelter placed around 30 dogs in temporary foster care.
Nestle Purina, Walmart, and Olson's Grain in Flagstaff donated food for pets and livestock to assist the shelter during the crisis.
Joyceline Wero and her sister Thomasina Wero, who lived with a family near the burn area when they had to evacuate, brought their two dogs Pedro and Carlos to be placed at the shelter for the time being.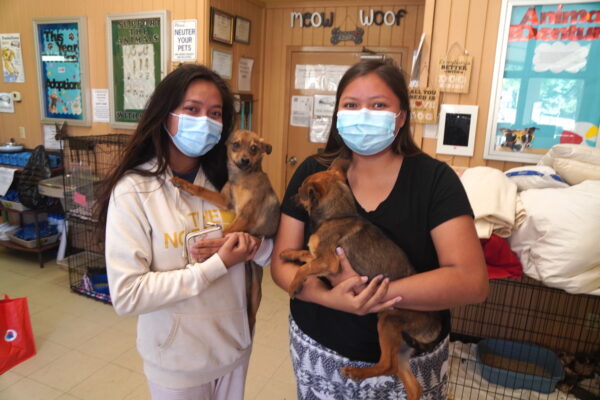 "It's nuts. I can't believe there are people with horses and livestock [who were affected]. I feel bad for them. We're just lucky we're staying with somebody," Joyceline said.
On April 24, New Mexico Gov. Michelle Lujan Grisham declared a state of emergency in five counties due to wildfires that have burned through large sections of the drought-stricken state.
More than 20 active wildfires were burning in at least 16 of New Mexico's 33 counties, Grisham said during a recent briefing online, "so half the state has a fire issue."
Meanwhile, officials reported the Crooks Fire that started April 18 about 10 miles south of Prescott, Arizona, is at about 22 percent containment, with nearly 4,000 acres burned. The cause of the fire that is also unknown.