Rep. Tulsi Gabbard (D-Hawaii) qualified for the 2020 debate next month after missing the last one.
Gabbard received 2 percent support from a poll released on Sept. 24, the fourth poll she needed to qualify for the debate under thresholds set by the Democratic National Committee.
Gabbard, whose debate performance in July was considered one of the best by people surveyed afterward, got the support from a Monmouth University poll that surveyed New Hampshire voters who will likely vote in the Democratic presidential primary.
The committee only counts polls from certain pollsters and said candidates must get a diverse set of polls to qualify for its debates. Polls from the same organization must show support in different regions or polls can be from four different organizations, even if some are in the same region.
Gabbard received the necessary support in a range of polls but many did not count under the committee's criteria.
The 38-year-old military veteran has made drawing down America's military presence a central focus of her campaign and has been portrayed as an outsider who the establishment doesn't want to win.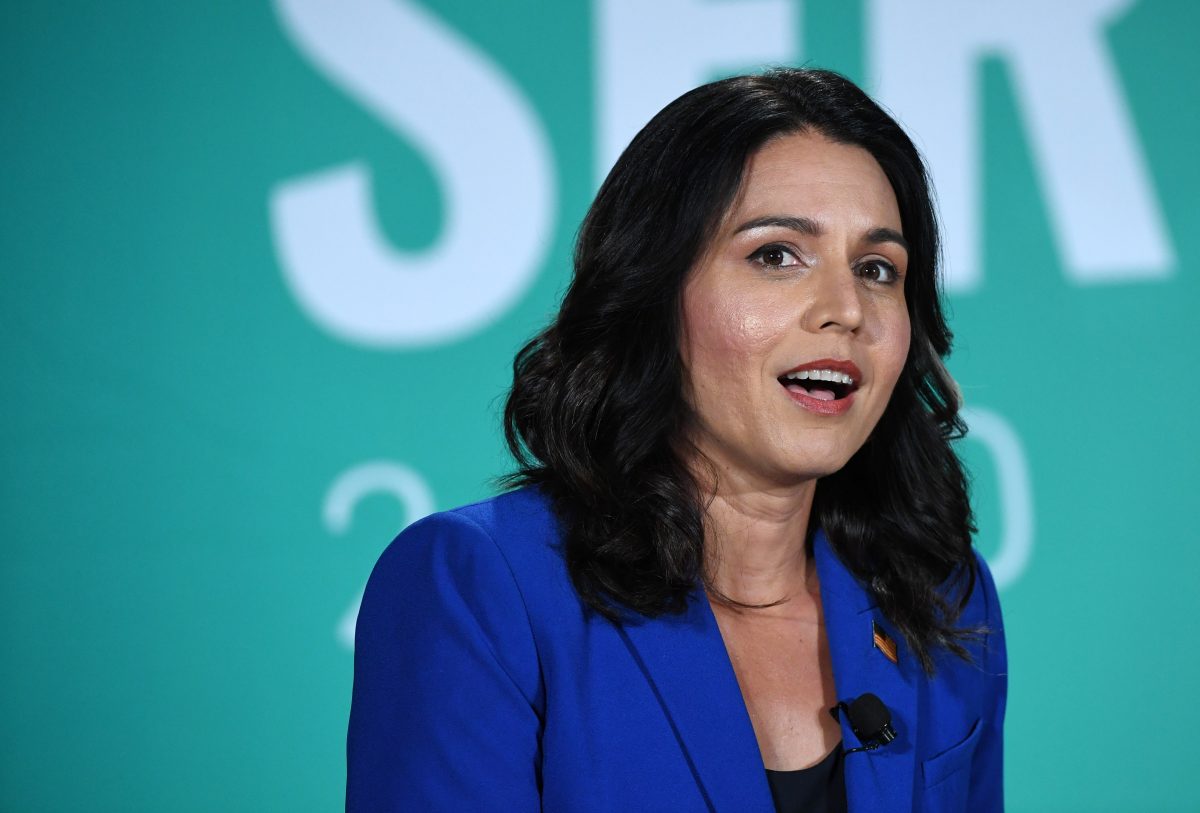 The top 12 candidates have remained firm while others have struggled to get enough traction to get many polls with 2 percent support. Some have been unable to get many with even 1 percent.
Those top 12 have now all qualified for the next debate. Apart from Gabbard and billionaire Tom Steyer, they were all on the stage earlier this month.
Those 10 are former Vice President Joe Biden, Sen. Bernie Sanders (I-Vt.), Sen. Elizabeth Warren (D-Mass.), Sen. Kamala Harris (D-Calif.), South Bend Mayor Pete Buttigieg, Sen. Amy Klobuchar (D-Minn.), entrepreneur Andrew Yang, and Sen. Cory Booker (D-N.J.).
Some in the field may have trouble qualifying for the November debate. The committee announced this week that the qualifications would be increased, with a higher number of donors and a higher polling percentage, 3 percent, needed in four different polls with the aforementioned diversity of either pollsters or regions.
Gabbard, Booker, Klobuchar, Yang, and Steyer may have trouble qualifying.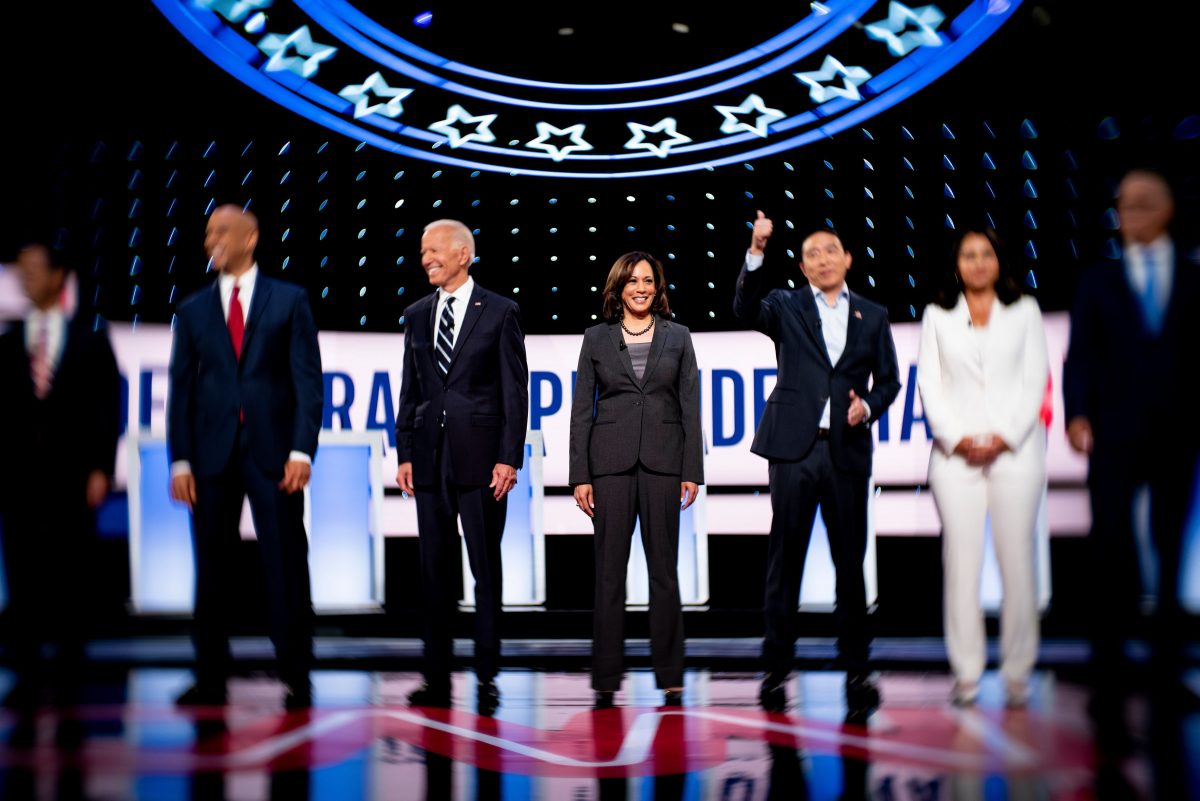 The top five in the field seemed to qualify for the fifth debate already with the release of the Monmouth poll. Biden, Sanders, Warren, Buttigieg, and Harris all got 3 percent or more.
Warren was on top with 27 percent, Biden had 25 percent, and Sanders had 12 percent. Buttigieg had 10 percent and Harris had 3 percent.
"Warren continues to look stronger with every new poll. She seems to be picking up support across the spectrum with gains coming at the expense of both Biden and Sanders," said Patrick Murray, director of the independent Monmouth University Polling Institute, in a statement.
The poll was conducted by telephone from Sept. 17 to Sept. 21 and featured 401 New Hampshire voters who will likely vote in the Democratic presidential primary. It had a margin of error of plus/minus 4 percent.
The next debate will be held on Oct. 15 in Ohio. Because there are at least 12 candidates, it may be split into two nights, with the second night being on Oct. 16.