Tsarnaevs Probed in 2011 Murders
May 12, 2013 5:27 pm Last Updated: July 18, 2015 5:20 pm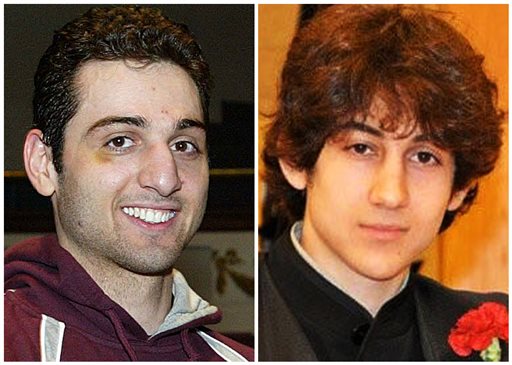 Boston Marathon bombing suspects Tamerlan and Dzhokhar Tsarnaev were linked by authorities to three brutal murders in 2011.
Initial forensic testing shows that the two brothers were linked a triple-homicide in Waltham, Mass., according to ABC News, citing sources close to the investigation.
In the Sept. 11, 2011, murders, three men were found with their throats cut and their bodies covered with marijuana. One of the slain men was Brandon Mess, a friend and training partner of Tamerlan Tsarnaev.
Mess and Tsarnaev, who was killed in April in a police shootout days after the bombing, were once roommates and trained in boxing and martial arts.
While investigators in Massachusetts said there is "mounting evidence" against the bombing suspects' involvement in the murders, they cautioned that it is still too early to indict Dzhokhar Tsarnaev, the younger brother who is currently at a medical facility in Boston. Tsarnaev admitted to his role in the April 15 marathon bombings that left three dead and more than 200 injured.
Officials said that forensic evidence matched the two brothers. Officials also said cell phone records show the brothers seem to place them in the area where the murders were committed at that time, the broadcaster reported.
One source with knowledge of the case told MyFoxBoston.com that the murders appeared to be sending a message because of the high-quality marijuana placed on top of the bodies. Thousands of dollars were also found in the apartment.
Authorities are also trying to figure out of Tsarnaev owed money or if anyone owed him money, or if he was involved in selling or transporting drugs.
Tsarnaev also did not attend Mess's funeral, and FOX reported that he became withdrawn after the murders.