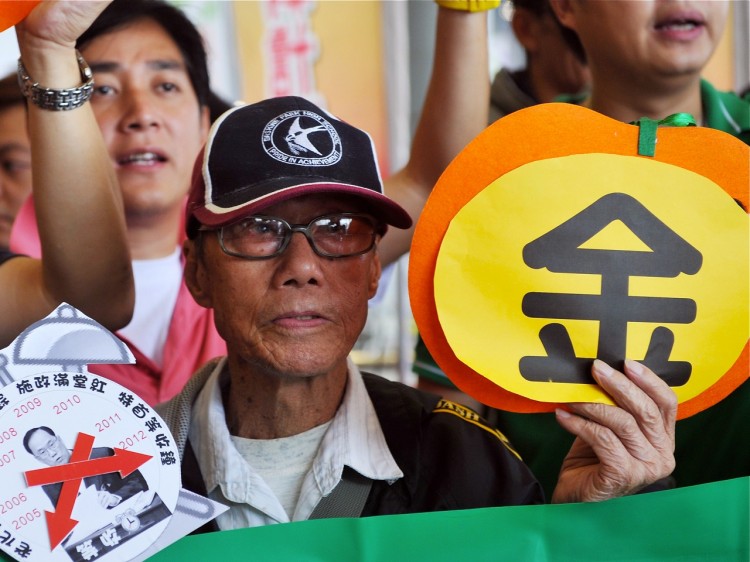 Hong Kong's Chief Executive Donald Tsang may be facing impeachment and will stand before a special hearing on Thursday, as the head of Government faces corruption allegations just one month before elections.
Mr Tsang has been accused of receiving kick-backs from powerful tycoons in the form of luxury holidays and accommodation arrangements.
The head of Hong Kong's parliament, known as the Legislative Council (LegCo), has admitted to taking trips on luxury yachts and private aircraft. He will have to explain his actions to a special committee hearing on Thursday this week, but has insisted he has not broken any laws.
Wealthy businessmen in Hong Kong comprise majority of the 1200-member Beijing approved LegCo. The election of the Chief Executive and other lawmakers is not open to a public vote, which has been a point of contention for pro-democracy groups since the 1997 hand-over to China.
Mr Tsang's office said although he had repeatedly given accounts of the circumstances in public, he would attend a one-hour session in LegCo in order to be "transparent and accountable to the community", reports RTHK.
Earlier this week Tsang has set up an independent anti-corruption committee, which will specifically investigate high-level officials. The five-member committee will be chaired by the former chief justice Andrew Li Kwok-nang.
Colluding with selected tycoons has raised questions of just how transparent the Chief Executive's governance really is. It has also intensified calls for him to step down immediately.
Over 200 people marched last Sunday, Feb. 26 urging a thorough investigation into Mr Tsang's actions. The League of Social Democrats lawmaker Leung Kwok-hung has warned that if Mr Tsang does not attend the Thursday hearing, he would push for an impeachment.
The Standard reports that Leung, who marched to Government House with a dozen of his fellow members, said it was not enough for the committee appointed by Tsang to review rules on the conduct of top officials.
There had to be an investigation of Tsang, he said.
Leung also declared that the chief executive had behaved like a wayward junior civil servant and said pan-democrats should be pushing the people to express their views, reports The Standard.
The election of the Chief Executive will be held on March 25.