Americans' trust in mass media has unraveled in recent years. Part of the reason lies in growing partisanship, and part stems from the rise of alternative voices and platforms.
Meanwhile, the scramble for solid footing in the changing media landscape has emaciated newsrooms, which have shrunk by 40 percent over the past decade, Poynter reported in 2015.
People have lost much of the government oversight that media traditionally provided. And because far fewer trust mainstream media outlets, whatever scrutiny remains becomes easier for politicians to dodge.
Less than a third of Americans trust mass media, according to a Gallup poll released in September. In the 1990s, it was more than half.
The mistrust has been growing for decades and, at least partly, can be traced to the growing perception that mainstream media are biased.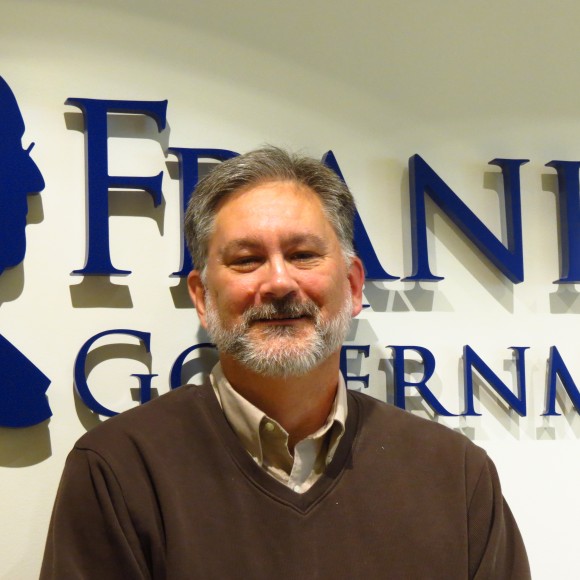 Until the 1990s, most Americans followed national news on ABC, NBC, CBS, and eventually CNN. The networks framed the news with a liberal bent, but people lacked a basis for comparison and so didn't have much cause for mistrust, according to John Bicknell, veteran journalist and executive editor of Watchdog.org, a nonprofit supporting investigative journalism.
That changed with the debut of Fox News in 1996. Through bringing its own, conservative bias, Fox offered a different vantage point. "Oh, there's another way to look at this story," said Bicknell, describing the general reaction. The internet further expanded access to alternative views.
As liberal and conservative media framed the same news differently, people increasingly concluded that none of the outlets deserved much credibility.
If you've got a newsroom with 50 people, and 47 of them are left wing, liberal, progressive … what are most of the news stories going to look like?
, executive editor, Watchdog.org
Yet, despite having easy access to multiple viewpoints on the internet, Americans have grown more divided along partisan lines over the past two decades, a 2014 Pew Research Center study showed.
Conservatives lend more trust to Fox News and The Wall Street Journal, while liberals lend more trust to MSNBC and The New York Times, the center reported. And Facebook newsfeeds tend to reinforce partisanship, as people are often only exposed to the news that fits their biases.
Implicit Bias
Bicknell doesn't think journalists intentionally skew their articles, but believes they can't escape their own mindset.
"If you've got a newsroom with 50 people, and 47 of them are left wing, liberal, progressive … what are most of the news stories going to look like?" he said.
"Everybody brings their entire life experience to their job," he said. "They can say they put it aside when they walk through the office door [but] the mountain of evidence contradicts that."
An example is "the insistence from virtually all of the national press corps … that Trump simply could not win the election," Bicknell said.
Yet objectivity, or at least efforts to achieve it, is what readers reward with trust.
The principle of the First Amendment and free speech is that we don't allow the government to decide for us what is true and what is not true.
, law professor, Seton Hall University
The American Press Institute reported in 2014 that "rates of trust are highest for news operations that have less editorial opinion built into their model." People trust local TV news and newswires (like Reuters and The Associated Press) more than national networks and cable news, according to the report.
"It has been so important for news organizations to try to maintain some level of objectivity," said Thomas Healy, law professor at Seton Hall University and expert on free speech. "That's really the only basis for their authority."
And, as the election year suggests, people won't cut the media any slack. Among Democrats, trust in mass media has fallen from 55 to 51 percent since 2015. Among Republicans, it plummeted from 32 to 14 percent.
"You've got half the people in the country, I think, who don't see their reality reflected in the news put out by mainstream outlets, legacy outlets," Bicknell said.
Bicknell sees a solution in more ideologically balanced newsrooms. For consumers, he suggests following multiple, both right- and left-leaning news outlets.
Cash-Strapped
Offering news online for free decimated newspaper revenue. Even cable news networks, while still going strong, have lost a quarter of their prime-time audience since 2008, Pew Research Center reported.
And there's little sign that the legacy media will reclaim their prosperity of yore. "Newspapers are not ever going back to hundred-person newsrooms in mid-size cities," Bicknell said. "We are losing something, and we, the culture, society, are looking around for ways to deal with that situation."
Nonprofit and alternative media groups have stepped in to fill the investigative gaps. The Center for Public Integrity's international arm coordinated the reporting on the Panama Papers this year. And Project Veritas Action, through hidden camera videos, showed a Democratic Party operative boast about planting protesters at Trump rallies. But smaller media lack the manpower to fill the gaps in coverage left by lay-offs from legacy press—especially when it comes to scrutinizing the day-to-day operations of federal and local governments.
"They're [smaller media organizations] clearly incapable of providing that kind of thorough, comprehensive coverage," said Healy.
Information Crisis
Press freedom in America is in jeopardy, said David Anderson, law professor at the University of Texas–Austin and an expert on the First Amendment and mass media.
It is the power of the media that keeps public officials in check and allows media frequent access to the country's leaders.
But as media lose ground, politicians "sense that the public is going to be on their side when they exclude the media or criticize them," Anderson said.
President-elect Donald Trump often berates media outlets. He's also proven he doesn't need to expose himself to media inquiries, relying on Twitter and individual interviews to get his message out.
If the press would cover me accurately & honorably, I would have far less reason to "tweet." Sadly, I don't know if that will ever happen!

— Donald J. Trump (@realDonaldTrump) December 5, 2016
"I speak on behalf of the president-elect when I say that we understand and respect the role that the press plays in a democracy. It is healthy, it's important. But it's a two-way street," said Sean Spicer, Trump's pick for White House communications director, in a Dec. 16 conversation with Politico's Anna Palmer.
Spicer criticized Politico for biased and sloppy reporting during the interview. "I think it is tweet-happy, it is clickbait in many cases, and it's devoid of facts," he said.
But, Healy said, it's up to the public to judge the quality of media, not government.
"The principle of the First Amendment and free speech is that we don't allow the government to decide for us what is true and what is not true."