Conservative leadership candidate Liz Truss said on Wednesday that if she becomes the prime minister, she will set a target for the police, telling them to cut serious crime by 20 percent.
She also vowed to publish police league tables and have underperforming force leaders explain "how they will turn things around."
Writing in the Daily Express," Truss said it's "now time for the police to get back to basics and spend their time investigating real crimes—murder, burglary, and serious violence, not Twitter rows and hurt feelings."
But Truss's announcement was dismissed by her opponent Rishi Sunak as a "lightweight plan" and a "power grab."
With Conservative members expecting their ballots to arrive next week, the foreign secretary and the former chancellor are churning out a rapid-fire of policies pledges in a bid to win the support of grassroots party members.
Truss said she would tell the police to cut homicide, serious violence, and neighbourhood crime by a fifth by the next election, expected in 2024.
She also said she would publish crime rate statistics showing how each force is performing against the national average, with leaders of underperforming ones forced to set out plans to improve.
Truss also said free speech would be protected in the code of practice governing hate incidents, and police and crime commissioners will have more powers to "veto training that focuses on identity politics."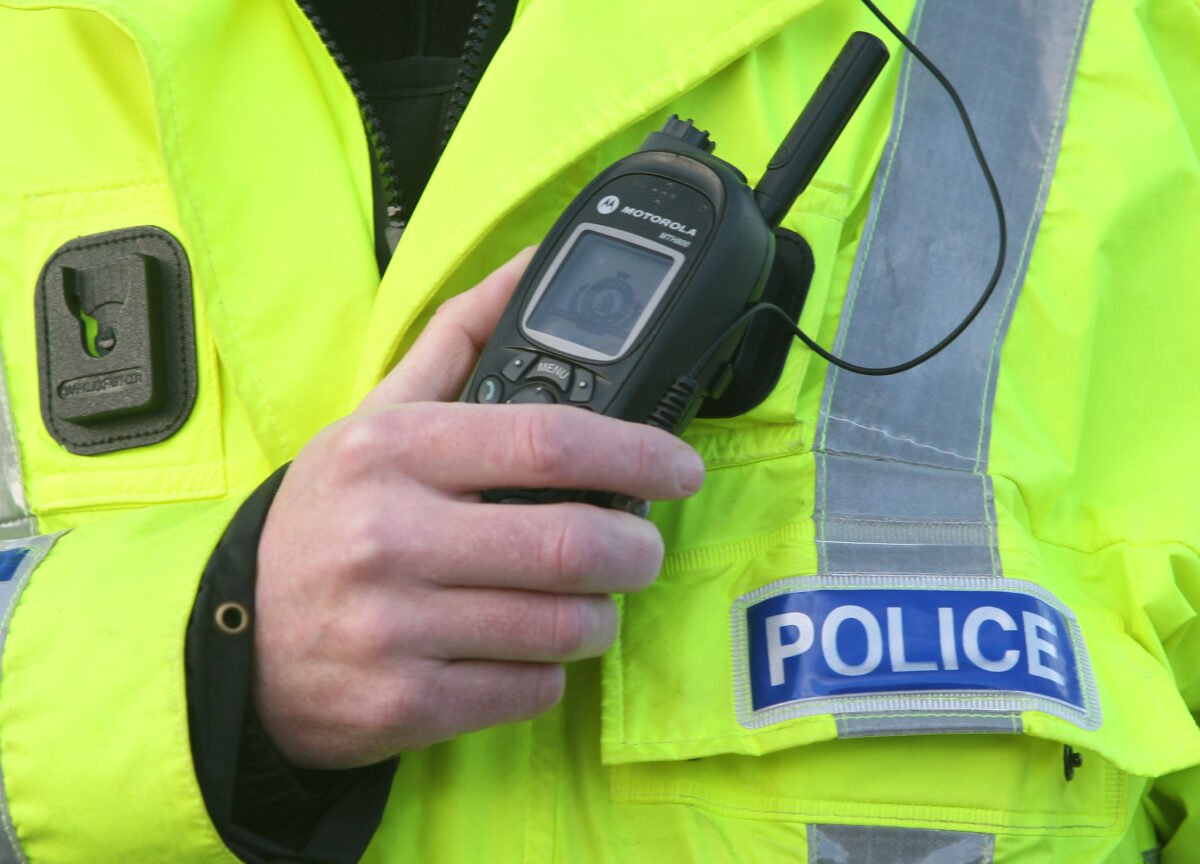 A campaign spokesperson for Sunak called Truss's plan "a lightweight plan based on publishing data the government already does and a power grab away from Police and Crime Commissioners, including many excellent Conservative PCCs driving down crime in their area."
The spokesperson said the "real way to get crime down is more police on the streets," adding Sunak has "prioritised funding to get these 20,000 new officers by the next general election," referring to the Conservative Party's campaign promise in 2019.
The spokesperson also argued a code of practice is unnecessary, saying: "Things are either illegal or legal. Free speech is legal and the police should not be wasting time getting involved, and they won't in a Rishi Sunak government."
In December 2021, the Court of Appeal ruled that the police body in England and Wales's guidance on recording "non-crime hate incidents" has interfered with the right to freedom of expression. It comes after Humberside Police recorded former police officer Harry Miller's Twitter activity, which was reported as being transphobic, as  a "non-crime hate incident." Miller said a police officer rang him over the tweets, telling Miller he didn't commit a crime but the call was to check his thinking.
Issuing new guidance last week telling officers not to record "trivial" non-crime hate incidents, the College of Policing said it is working with the Home Office to develop a statutory code of practice for the police about the recording and retention of personal data relating to non-crime hate incidents.
Former Prime Minister Theresa May abolished police performance targets in 2010 when she was the home secretary, saying, "targets don't fight crime; targets hinder the fight against crime."
May also commissioned a report (pdf) on the use of targets in policing in 2015, which said numerical targets have some problems such as being too crude for complex systems, creating perverse incentives, and having a demoralising effect.
In a separate announcement, Truss also vowed to take measures to tackle violence against women and girls by creating a standalone offence to criminalise harassment and a domestic abuse register, which would include coercive and controlling behaviour and financial abuse, and accelerating the process for handling rape cases.