The UK's new Prime Minister Liz Truss has held her first Cabinet meeting after a major government reshuffle, in which her close allies were rewarded with top Cabinet posts while supporters of her leadership rival Rishi Sunak were expelled.
Truss became the UK's third female prime minister on Tuesday after an audience with Queen Elizabeth II at Balmoral Castle in Scotland.
She held her first meeting with her new Cabinet on Wednesday morning, during which ministers discussed a plan to freeze energy bills in order to save households and businesses from financial ruin.
Deputy Prime Minister Therese Coffey said Truss recognised the need to "hit the ground running," with the energy plan expected to be announced in Parliament this week.
New-Look Cabinet
Truss began reshuffling the government immediately after returning from Scotland on Tuesday.
Kwasi Kwarteng, one of her closest allies who served as business secretary in Boris Johnson's government, was named chancellor of the Exchequer and put in charge of the Treasury.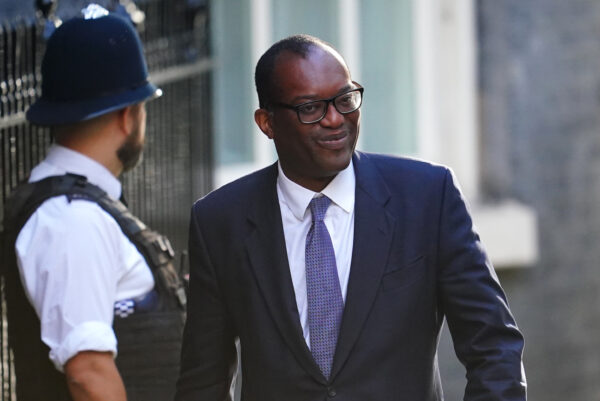 Coffey, seen as Truss's closest friend in Westminster, was appointed as health secretary and deputy prime minister.
James Cleverly was promoted to the post of foreign secretary, while Jacob Rees-Mogg, a hard-line Brexiteer, was appointed as secretary of state for business, energy, and industrial strategy.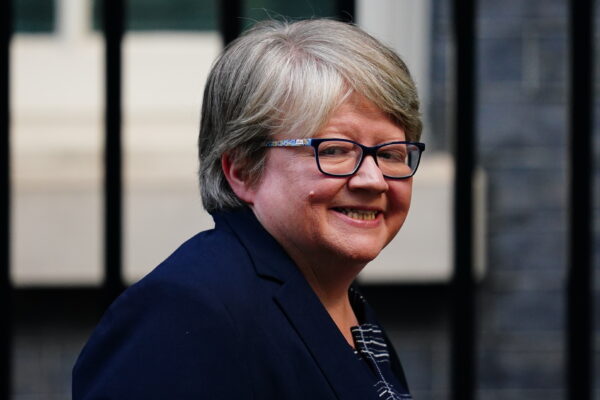 The Downing Street press secretary insisted the changes would "unify" the Conservative Party, pointing to senior roles for five leadership rivals; Penny Mordaunt (leader of the House of Commons), Tom Tugendhat (security minister), Suella Braverman (home secretary), Kemi Badenoch (international trade secretary), and Nadhim Zahawi (minister for intergovernmental relations and minister for equalities).
But Dominic Raab, Grant Shapps, George Eustice, and Steve Barclay were among the Sunak supporters being dispatched to the backbenches.
'Broad Church'
Speaking to Sky News on Wednesday, Coffey, the new deputy prime minister, defended the make-up of the top team, insisting it is "a government of all the talents that we have in this party."
"Liz has appointed a Cabinet of a mixture of whether it's people of her proactive supporters, people who did not support her as well," she said.
Coffey said that as the rest of the appointments will be made on Wednesday, "people will be able to see that we will continue to focus on having a broad church of people in our government."
PA Media contributed to this report.