President Donald Trump, his son Eric Trump, and wife Melania Trump were spotted at the Women's US Open golf tournament on Friday.
The event took place at the Trump National Golf Course in Bedminster, New Jersey, amid rainy weather.
The U.S. golf association sent an advisory to the contenders to arrive on the course early due to additional security screening related to the Trumps' visit, Reuters reported.
Trump arrived in a motorcade of more than a dozen black SUVs, according to Reuters. He is the first sitting U.S. President to attend the event. 
The president had sent a message on Twitter saying that he would be attending the event.

Trump had just completed a visit to France to commemorate Bastille Day there at the invitation of French President Emmanuel Macron.
Eric Trump was spotted in an enclosed observation deck.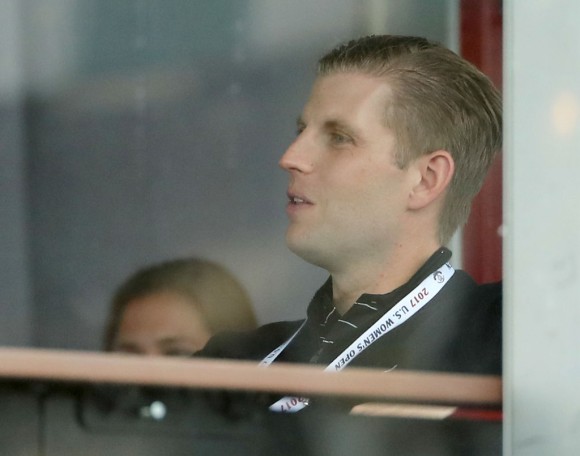 According to The Hill, the U.S. golf association awarded Trump National Golf Club the rights to host U.S. Women's Open back in 2012.
During the event, President Trump was seen waving to supporters from a glass enclosure. Organizers had to remind the crowd to keep quiet as the tournament proceeded.

China's Shanshan Feng placed first in the event, followed by a trio of South Korean players.