Days after President Donald Trump's campaign rally in Tulsa, Oklahoma, his campaign announced changes in staffing.
Michael Glassner, who is the organizer of Trump's rallies, was reassigned. Jeff DeWit, who served as Trump's 2016 campaign operation in Arizona, will become his chief operating officer, according to reports.
Campaign manager Brad Parscale will remain on board as campaign manager.
Trump's campaign spokesman Tim Murtaugh confirmed the staffing changes in a statement on Wednesday.
"This is not a reaction to Tulsa," Murtaugh said. "Michael Glassner is moving into the long-term role of navigating the many legal courses we face, including suits against major media outlets, some of which will likely extend beyond the end of the campaign."
Murtagh stressed that Glassner "is one of the founding members of Team Trump and his dedication to the success of the President is unmatched."
Earlier in the month, Trump held a rally in Tulsa that drew less-than-expected crowds, although it was held amid the COVID-19 pandemic and social distancing requirements, as well as threats of violence from activists.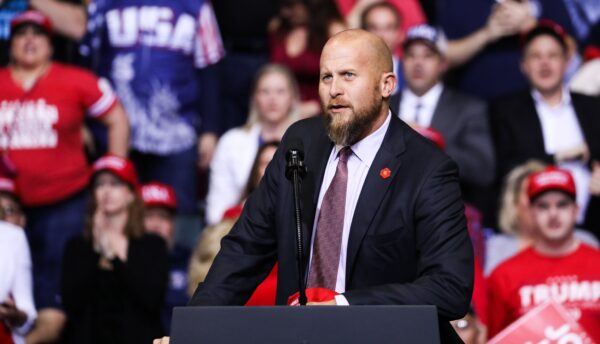 Parscale, however, came under fire after the rally's poor showing, coming just days after he said that more than 1 million people requested tickets. The Tulsa Fire Department said later that about 6,200 people showed up for the event, although Trump campaign officials said that about 12,000 attended.
Teens on TikTok, a social media app that is believed to be linked to the Chinese Communist Party, and Twitter claimed they sabotaged the Trump rally by registering but not attending, which was then praised by left-wing Rep. Alexandria Ocasio-Cortez (D-N.Y.) on social media. Parscale denied the claim in an interview with Fox News earlier in the month.
"Leftists and online trolls doing a victory lap, thinking they somehow impacted rally attendance, don't know what they're talking about or how our rallies work," Parscale said on June 21. "Reporters who wrote gleefully about TikTok and K-Pop [Korean pop music] fans, without contacting the campaign for comment, behaved unprofessionally and were willing dupes to the charade."
Parscale continued, "Registering for a rally means you've RSVPed with a cellphone number and we constantly weed out bogus numbers, as we did with tens of thousands at the Tulsa rally, in calculating our possible attendee pool. These phony ticket requests never factor into our thinking. What makes this lame attempt at hacking our events even more foolish is the fact that every rally is general admission—entry is on a first-come-first-served basis and prior registration is not required."