Longtime space advocate Rep. Jim Bridenstine (R-Okla.) has been nominated by President Donald Trump to be the next administrator of NASA. Bridenstine is known for his strong support for a new manned mission to the Moon and for his belief that the United States needs to challenge China's ever-expanding presence in space.
The nomination of the former Navy pilot and three-term congressman from Oklahoma has been expected for some time, and was finally announced on Sept. 2. Previously, Trump tasked Vice President Mike Pence with leading a re-established National Space Council aimed at reinvigorating and reasserting the U.S. presence in space.
Bridenstine has been an active voice in Congress for increasing the U.S. commitment to the space program. In 2016, Bridenstine introduced H.R. 4945, the American Space Renaissance Act, which sought to reform and modernize the U.S. space program in a comprehensive manner. While the act did not move forward, some of its elements were incorporated into later legislation.
The nomination could face a challenge in the Senate and has already prompted criticism from Florida's two senators, Republican Marco Rubio and Democrat Bill Nelson. Florida is home to NASA, and both Rubio and Nelson have complained that Bridenstine, a politician, lacks management experience.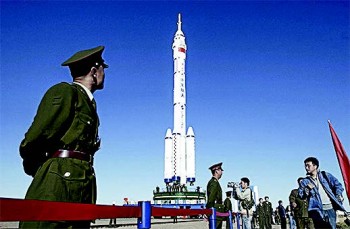 However, some observers have speculated that Rubio's opposition might have been partially motivated by Bridenstine's support for Rubio's primary opponent Ted Cruz in the 2016 GOP presidential campaign, which caused relations between the Oklahoman and the Floridian to become bitter.
The private space flight industry has largely welcomed the news of Bridenstine's nomination. Commercial Spaceflight Federation (CSF), a private spaceflight advocacy group composed of space industry giants such as SpaceX and XCOR Aerospace, issued a statement praising Trump's nomination of Bridenstine. 
"NASA needs dedicated and inspired leadership, and Representative Bridenstine is an outstanding choice to provide precisely that," said S. Alan Stern, board chair of CSF. 
Similarly, several space experts have voiced support for Bridenstine. "[Jim Bridenstine] understands space technology, economics, and policy better than most of the people who advise our other policymakers on these topics," said space researcher and educator Greg Autry. Previously, Autry had served as the Trump administration's liaison to NASA. "Far from being a politician, Bridenstine is a well-informed aviator and leader," Autry said.
Challenging China's Presence in Space
Bridenstine has previously expressed serious concerns about China's space ambitions, as he sees the U.S. presence in space and competition with other adversaries there as intimately linked with national security. Bridenstine's support for a new manned mission to the Moon is partially motivated by China's ever-expanding presence on and around the Moon.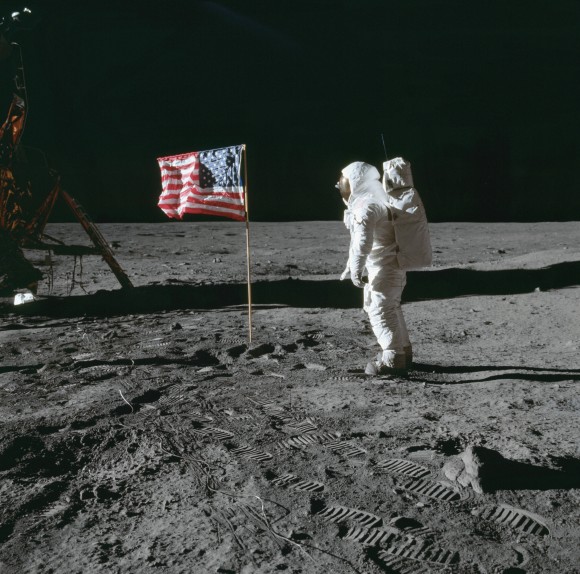 "As the cis-lunar economy develops, competition for locations and resources on the Moon is inevitable," Bridenstine wrote in a blog post in 2016. "The Chinese currently have landers and rovers on the Moon. The United States does not."
In an earlier blog post in 2015, Bridenstine wrote, "We are seeing the Russians and Chinese attempt to deny space to us. The Russians are launching things into space that are not being registered with the agencies they would normally be registered with."
"Space is no longer uncontested," Bridenstine wrote. "It's being contested, and it's congested."
If confirmed by the Senate, Bridenstine will head an agency that currently has an annual budget of more than $19 billion. The current budget, however, takes up less than 0.5 percent of the total federal budget—a tiny portion compared to NASA's heyday. During the 1960s, the United States allocated almost 5 percent of the annual federal budget to NASA to fund the manned space missions to the Moon.