Tourists hoping to see President Donald Trump's Mar-a-Lago resort will have to choose another day to visit.
The sea-side resort has been ordered to evacuate as Hurricane Irma approaches the low-lying areas of Palm Beach County in Florida.
The now-Category 4 storm is expected to hit South Florida sometime on Saturday, Sept. 9.
"We are closely monitoring Hurricane Irma," a Trump Organization spokesperson told CNN on Wednesday.
"Our teams at the Trump properties in Florida are taking all of the proper precautions and following local and Florida State Advisories very closely to ensure that everyone is kept safe and secure. We continue to send our thoughts and prayers to victims of Hurricane Harvey and are praying for those that are in the path of Hurricane Irma."
In total, about 125,000 Palm Beach residents have been told to evacuate starting Friday today at 10 a.m, the Sun Sentinel reported.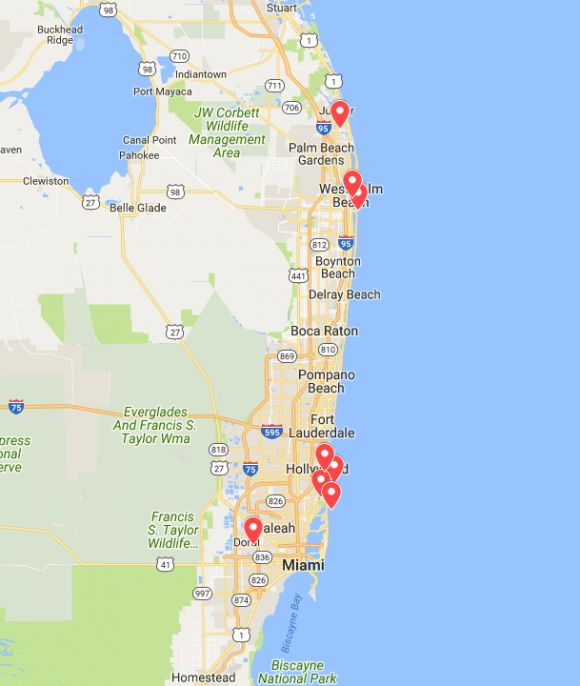 Evacuation orders were also issued in other populous Florida counties in Miami-Dade, Broward, and Monroe.
According to the Miami-Herald, Trump has often returned to the private club to relax and conduct state business since he became president. He bought the property back in 1985.
Hurricane Irma has killed at least 12 people in the Carribean.
Trump has eight properties potentially in harm's way:
Mar-a-Lago Club, Palm Beach
Trump Plaza, West Palm Beach
Trump Grande, North Miami Beach
Trump International Beach Resort, Sunny Isles Beach
Trump Towers Sunny Isles Condos, Sunny Isles Beach
Trump National Jupiter Golf Club, Jupiter
Trump National Doral Miami, Doral
Trump Hollywood, Hollywood
Meanwhile, President Trump encouraged everyone in the path of Irma to follow the advice of local and state officials.
In a video address to the nation on Sept. 8, Trump re-affirmed his commitment to aiding those affected by the hurricane.
"As Hurricane Irma approaches, my administration is working closely with our state and local partners to help save lives, protect families, and assist those in need," Trump said. "Nothing is more important than the safety and security of our people. We are doing everything we can to help with disaster preparations, and when the time comes, we will restore, recover, and rebuild together as Americans."
From NTD.tv