President Donald Trump scored his first major bipartisan win in Congress when a House prison reform bill passed through the judiciary committee with a 25–5 vote on May 9.
The vote marks a major success for Trump's senior White House adviser and son-in-law Jared Kushner, who negotiated it.
While both Democrats and Republicans are interested in reforming federal prisons, Republicans usually want tough-on-crime measures, while Democrats tend to agree on reducing or removing mandatory minimum sentences. Kushner worked to find common ground, striking a deal that doesn't quite fit either template. Instead, it focuses on reducing recidivism while adding some measures to increase prison workers' safety.
Passing the committee with a lopsided vote bodes well for the bill, called the Formerly Incarcerated Reenter Society Transformed Safely Transitioning Every Person Act, or FIRST STEP Act.
White House deputy press secretary Hogan Gidley said: "This is a bipartisan issue with bipartisan support, because studies show this bill will reduce crime and save taxpayer dollars. We are encouraged by the committee's passage of the bill and look forward to a vote in the full House."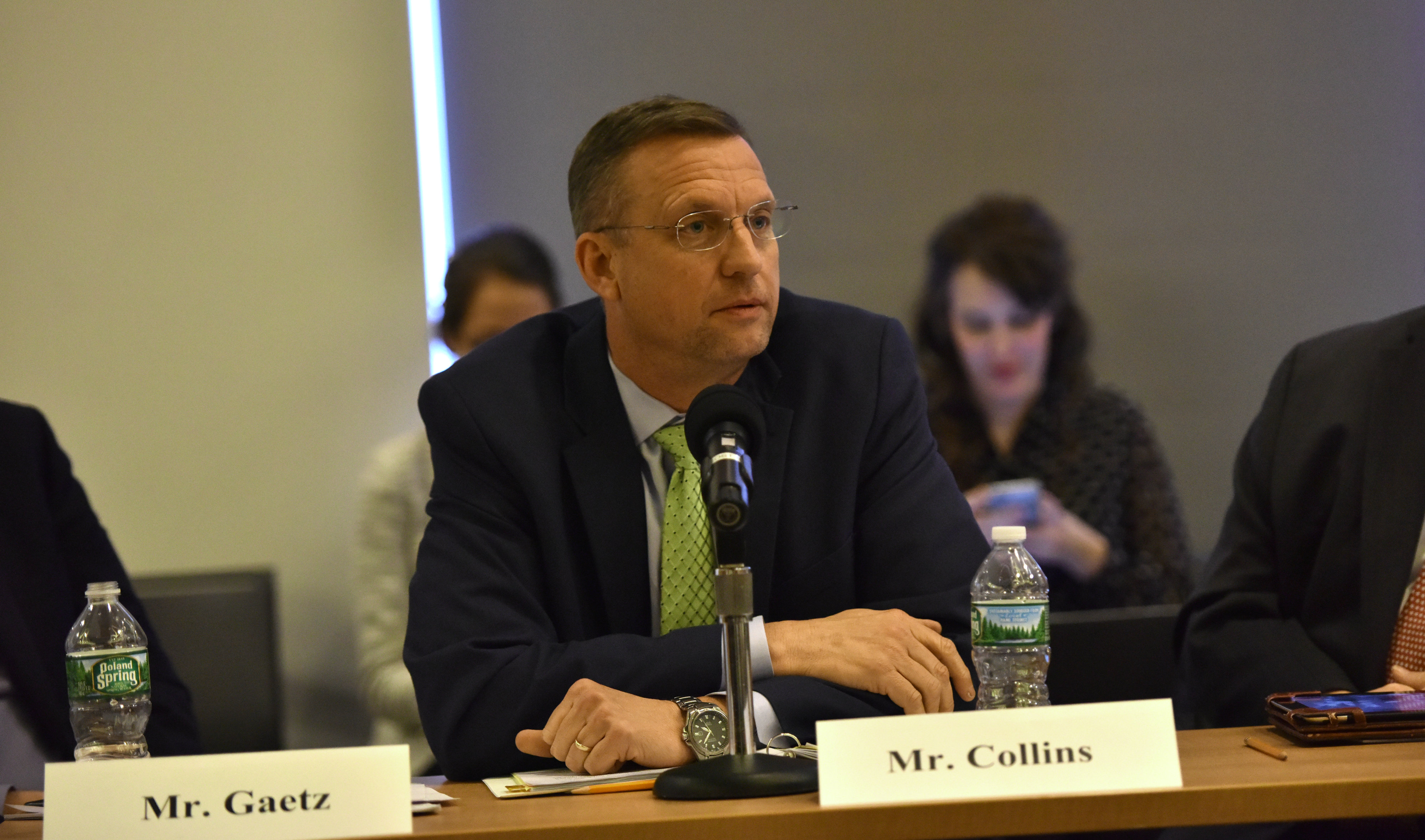 Rep. Doug Collins (R-Ga.), who sponsored the bill, said in a statement: "The bipartisan support that is sending the FIRST STEP Act to the House floor reflects the resolve that I've seen among my colleagues to make positive strides toward restorative justice today and to use that progress to build a bridge toward additional reforms in the days ahead."
Rep. Hakeem Jeffries (D-N.Y.), who also sponsored the bill, called it "a significant step in the right direction."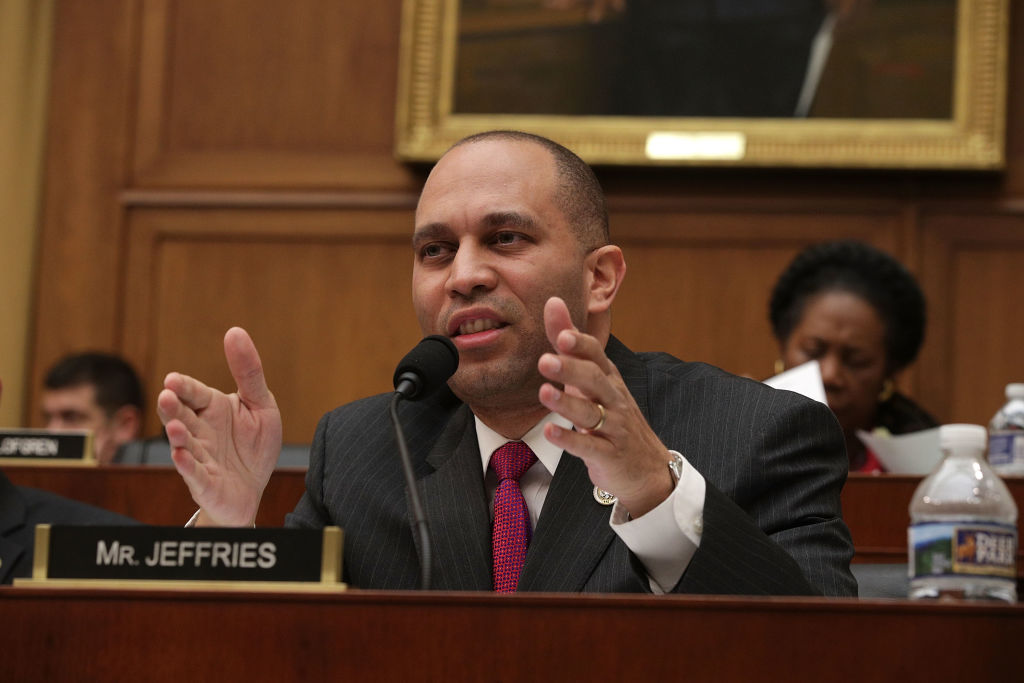 "The mass incarceration epidemic is 50 years in the making. Fixing our broken criminal justice system will take an all-hands-on-deck effort from my colleagues on both sides of the aisle," he said.
More than 2.1 million people are incarcerated in U.S. jails and prisons, down from 2.3 million a decade ago but still making for the highest incarceration rate in the world.
The bill only deals with federal prisons, where some 184,000 are incarcerated. The bill proposes $50 million to provide all prisoners with "recidivism reduction programs" or "productive activities" aimed at teaching them life skills and otherwise preparing them for a crime-free life.
It also sets up a system of ranking prisoners based on their risk of recidivism. Moderate- and high-risk prisoners get priority for the recidivism reduction programs, while low- and minimum-risk ones get the productive activities, which include helping their higher-risk fellow inmates.
The programs may include life skills courses, mentoring, classes on morals or ethics, academic classes, drug addiction treatment, community services, religious classes, and prison jobs.
The mass incarceration epidemic is 50 years in the making. Fixing our broken criminal justice system will take an all-hands-ondeck effort from my colleagues on both sides of the aisle.
The warden of each federal prison would form partnerships with nonprofits, religious organizations, colleges, and companies, which would be hired or invited as volunteers to help deliver the programs.
Prisoners could earn various privileges for participating in the programs, notably, for every 30 days in such programs, prisoners would earn 10 credits. Extra credit would go to those maintaining low-risk status. A prisoner who maintains low-risk status for a certain time could turn the credits into days spent in prerelease detention—such as home confinement, halfway houses, and community supervision—at the end of the prison term.
Certain prisoners would be excluded from the credit scheme, like those sentenced for murders and other serious felonies such as terrorism offenses, sex offenses, and other crimes resulting in death.
The bill would also provide corrections officers secure areas to store firearms outside of the secure perimeter of a prison, allow officers to store firearms in a lockbox inside their cars, and allow officers to carry concealed firearms outside of the secure area of a prison.
The bill also proposes more restrictions on when it's permitted to put restraints on pregnant prisoners.
There are two pilot programs enshrined in the bill. One is mentorship for prisoners who committed crimes at age 21 or younger. The other would teach prisoners to train and give therapy to abandoned, rescued, or otherwise vulnerable animals. Dog training programs already exist in some state prisons, and with promising results. Both pilots would run for two years in at least 10 facilities.
"The vast majority of federal prisoners will someday be released from prison and it is important to give them tools to become more productive citizens so that they don't return to a life of crime," said House judiciary committee chairman Bob Goodlatte (R-Va.). "The First Step Act provides inmates the help they need to successfully reenter society, which will, in turn, enhance the safety of our communities."
Recommended video:
Trump: My Proudest Achievement Would be Denuclearizing Korean Peninsula