President Donald Trump's recent decision to ban the development of energy projects off the Atlantic coast of Florida, Georgia, and North and South Carolina will stop the development of oil and gas projects for a period of ten years. The ban will also include offshore wind energy installations, a spokesperson for the Interior Department's Bureau of Ocean Energy Management (BOEM) told The Epoch Times.
Trump's order would withdraw certain areas of the American outer continental shelf from leasing disposition and "prevents consideration of these areas for any leasing for purposes of exploration, development, or production," the White House said in a Sept. 8 statement. It applies for a 10-year period between July 1, 2022, and June 30, 2032.
The spokesperson, Stephen Boutwell , said the ban would affect traditional sources of energy such as oil and gas as well renewables.
"The withdrawal includes all energy leasing, including conventional and renewable energy, beginning on July 1, 2022," Boutwell said in an email to The Epoch Times. "No new leases will be issued offshore North Carolina, South Carolina, Georgia and Florida, for a 10-year period beginning July 1, 2022."
However, the ban will not apply to existing leases in the areas withdrawn.
At a 2020 electoral campaign rally last week in Newport News, Virginia, Trump said that he would extend the moratorium further up the coast to cover the states of North Carolina and Virginia. The BOEM declined to comment on leases off the coasts that the president mentioned until Trump issues a Presidential Memorandum on the matter.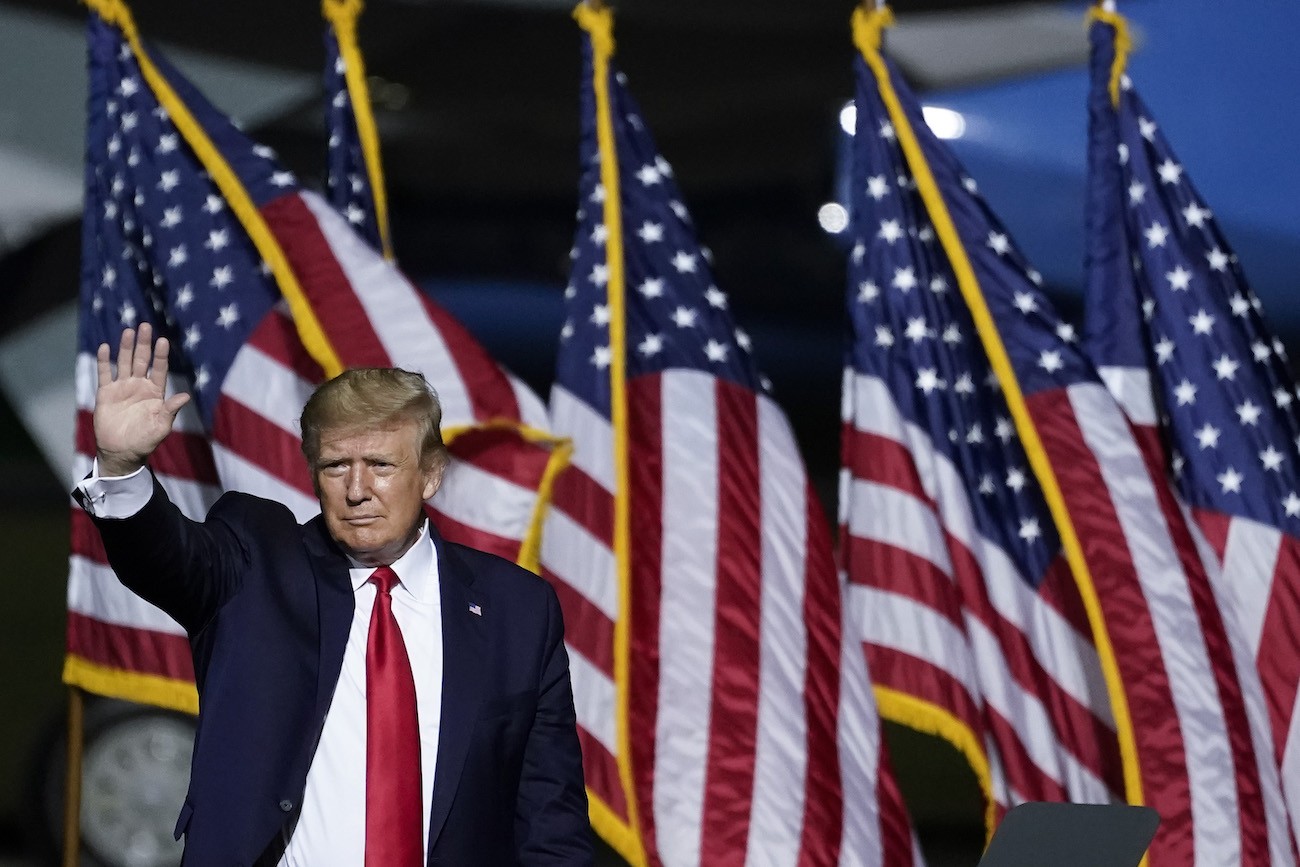 Criticism
While the crowd at Newport News reacted positively to Trump's announcement, National Ocean Industries Association President Erik Milito criticized the Atlantic energy moratorium.
"Americans are trying to climb back from a historic economic downturn, and today's announcement places additional offshore energy development out of reach and locks away much needed investment and jobs," Milito said.
"An offshore moratorium that stretches from the Eastern Gulf of Mexico to the top of North Carolina's offshore areas needlessly jeopardizes our nation's long-term economic and national security. Time and time again, we have seen how domestic energy moratoriums only lead to outsourcing of energy production and economic growth as countries such as Russia happily wait in the wings to make up our domestic energy supply gap," he said.
Milito was referring to a recent economic impact study on wind energy by consultants Wood Mackenzie. The study forecasts that prospective 2020 or 2021 wind power leases off the coasts of the Carolinas could have resulted in the installation of 11.5 GW of potential wind power capacity. This in turn could have resulted in the creation of 37,000 jobs in the construction phase, with almost $3 billion in wages and salaries, according to the report.
"Without a clear and stable regulatory horizon," Milito said, "interest and investment in developing offshore wind resources will be diminished."