A court in New York City on Tuesday ruled that a defamation lawsuit against former President Donald Trump can move forward.
The appeals court granted a request from Summer Zervos, who appeared on the Trump reality TV show "The Apprentice," to dismiss the former president's appeal. The one-line ruling (pdf) stated, "Motion to dismiss appeal granted and appeal dismissed, without costs, upon the ground that the issues presented have become moot."
Zervos alleged in 2016 that Trump, when he was a candidate for president, made untoward advances during a lunch meeting at his New York office and at a hotel in Beverly Hills in 2007. She filed a defamation lawsuit against Trump in 2017 after Trump—in denying her allegations—said that she and other women made politically motivated accusations during his 2016 campaign.
Trump said in 2016 that "every woman lied when they came forward to hurt my campaign," and "all of these liars will be sued after the election is over." Responding to Zervos' account, Trump said at the time, "I never met her at a hotel or greeted her inappropriately a decade ago." Trump in 2017 retweeted a post that called the claims a "hoax."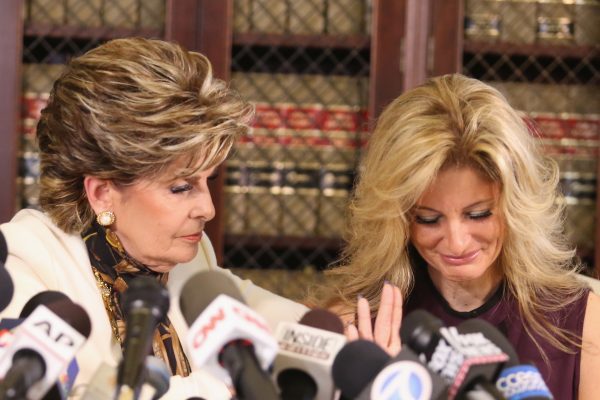 Her lawyer, Beth Wilkinson, told news outlets Tuesday that because Trump is now a "private citizen," he "has no further excuse to delay justice from Ms. Zervos and we are eager to get back to the trial court and prove her claims."
In her lawsuit, Zervos stated Trump's statements were "painful and demoralizing" and allegedly caused her restaurant business to lose customers. "Mr. Trump's false, defamatory statements about Ms. Zervos—that, among other things, she made up her descriptions of Mr. Trump's misconduct as a hoax, and that she is creating a 'phony' story just so that she can be famous—have been deeply detrimental to Ms. Zervos's reputation, honor, and dignity," the suit stated.
Zervos is seeking a retraction, an apology, and damages from the former president.
Previously, Trump's lawyer denied her attorneys' claims.
"Ms. Zervos' claims are entirely meritless and not corroborated by any documents," said Marc Kasowitz, founding partner of Kasowitz Benson Torres LLP, in 2019. Trump's lawyers previously argued that because Trump was then a sitting president, lawsuits must be put on hold or dismissed.
Zervos appeared on the fifth season of the NBC reality TV show, which was aired in 2006.
The Epoch Times has contacted Trump's team for comment.