President Donald Trump is working from the Oval Office on Wednesday, the White House said.
Trump was in the Oval Office in the middle of the afternoon, Brian Morgenstern, the deputy press secretary told reporters in Washington.
Trump was being briefed on the latest developments in stimulus negotiations and Hurricane Delta.
A Marine was outside the entrance to the West Wing, signaling Trump's presence.
Trump returned to the White House on Monday from Walter Reed National Military Medical Center, where he was treated for several days for COVID-19.
COVID-19 is the disease caused by the CCP (Chinese Communist Party) virus.

A White House adviser said during a cable television appearance on Wednesday morning that Trump had worked from the Oval Office for part of Tuesday, but White House chief of staff Mark Meadows' office later clarified that he had not.
Morgenstern confirmed that Trump had not been in the Oval Office on Tuesday.
Asked what preparations were made before Trump returned to the office, the spokesman said there's personal protective equipment like masks, goggles, and gloves.
"So there is a way for him to work out of a variety of rooms safely when he's ready to do that," he said.
Dr. Sean Conley, Trump's physician, said in an update earlier Wednesday that Trump has shown no symptoms of COVID-19 for over 24 hours. Trump hasn't had a fever since Friday.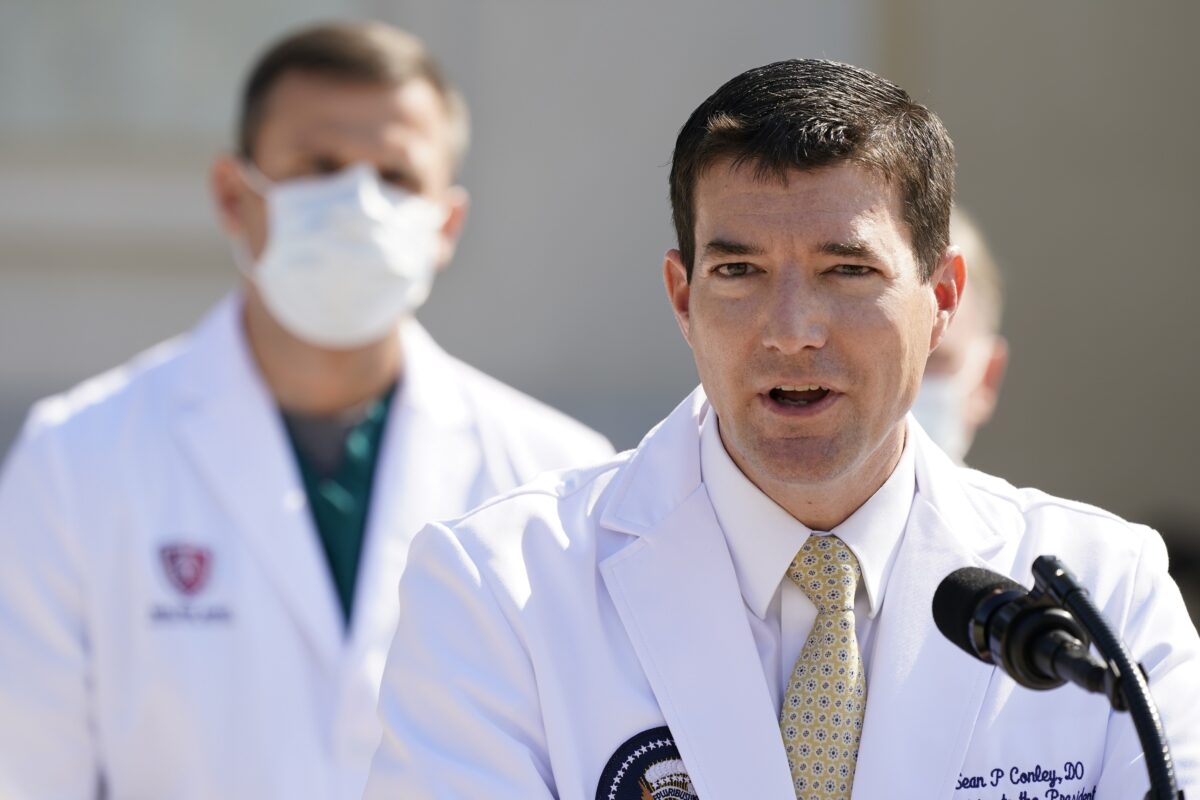 Conley also said Trump had developed antibodies to the CCP virus.
"Suffice it to say in the president's own words he's feeling great. He's symptom-free. And, you know, we hope to have him able to be back interacting in person as soon as possible, as soon as it's safe," Morgenstern said.
Trump's last visual appearance was on Monday evening, when he posted several videos of himself talking on Twitter.
Trump plans on addressing the American public again soon.
"He wants to speak to the American people and he will do so soon," Morgenstern said.
"I don't have an exact time or a definite way he'll do that, as you've seen there have been Twitter videos that are [a] pretty easy and effective way for him to get out. That's certainly something that we're always considering as putting out another message to the country that way, but I don't have a definite method or time for you at this time."