President Donald Trump said he would not endorse Jeff Sessions, his one-time attorney general, for now. Sessions announced late Thursday that he's running for the Senate seat he left to become attorney general in 2017.
"Well I haven't gotten involved. I saw he said very nice things about me last night, but we'll have to see. I'll have to see. I haven't made a determination," Trump told reporters as he departed the White House on Friday.
Asked later if he would "campaign against Jeff Sessions," Trump said no.
"No, I won't. I'll see how it all goes. You have some very good candidates. Look, Alabama is a place where my approval numbers are very good, I think I won by 42 points. I love Alabama," Trump said, noting he is visiting the state for the Alabama-LSU football game on Saturday.
"We'll see what happens. He's got tough competition."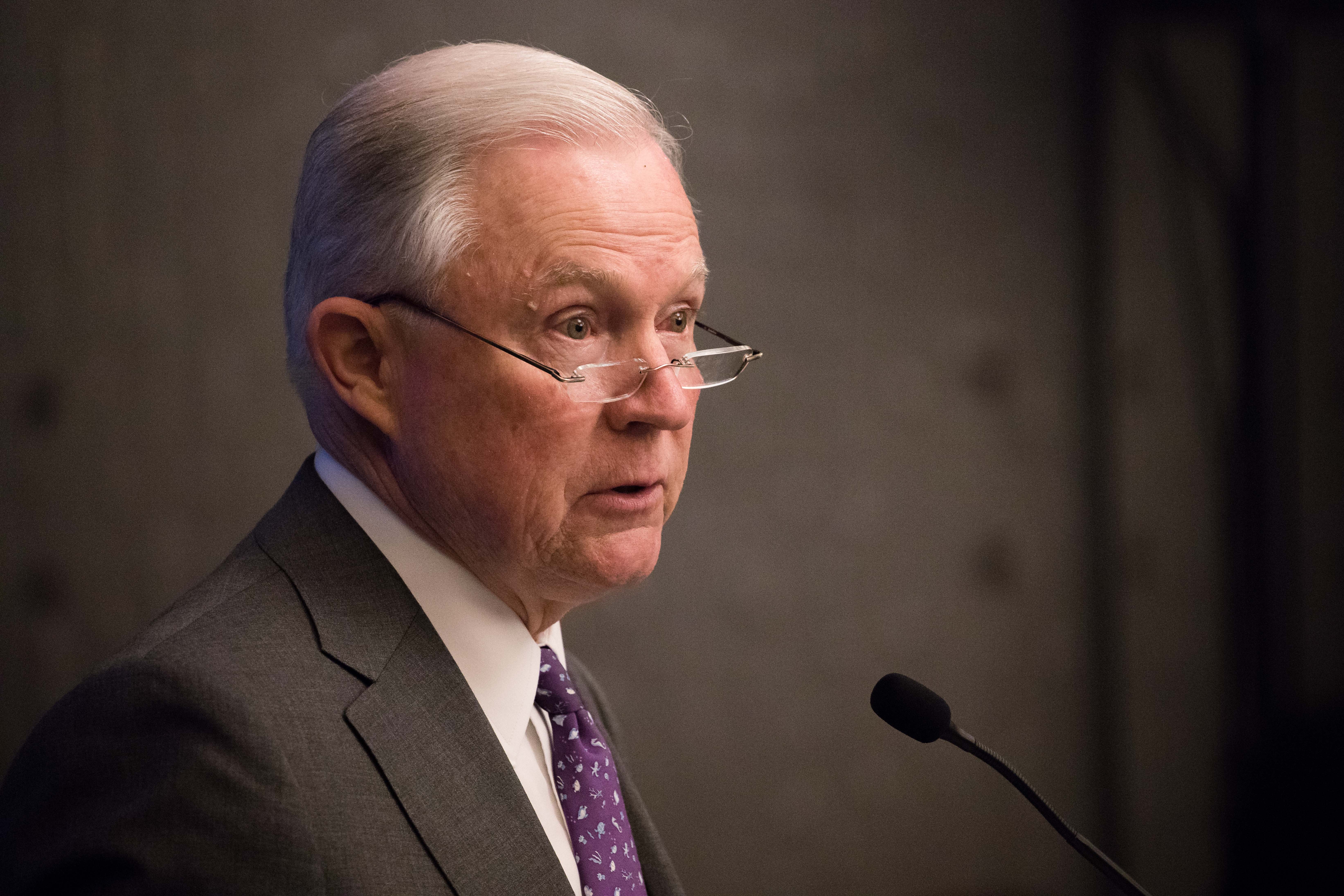 Sessions resigned on Nov. 7, 2018. That day, the president said in a statement: "We thank Attorney General Jeff Sessions for his service, and wish him well!"
But Trump has also expressed negativity towards Sessions, who recused himself from the Trump–Russia investigation.
"The Russian Witch Hunt Hoax continues, all because Jeff Sessions didn't tell me he was going to recuse himself … I would have quickly picked someone else," Trump wrote in a June 5, 2018, tweet. "So much time and money wasted, so many lives ruined …and Sessions knew better than most that there was No Collusion!"
Sessions has rarely appeared in public since leaving the Trump administration. In one appearance, an Oct. 1 speech, Sessions said he still supports Trump, showing admiration for Trump's effort on trade, immigration, and foreign policy.
"That's why I supported him and why I still do support him," Sessions told the crowd of about 500. "He is relentlessly and actually honoring the promises he made to the American people."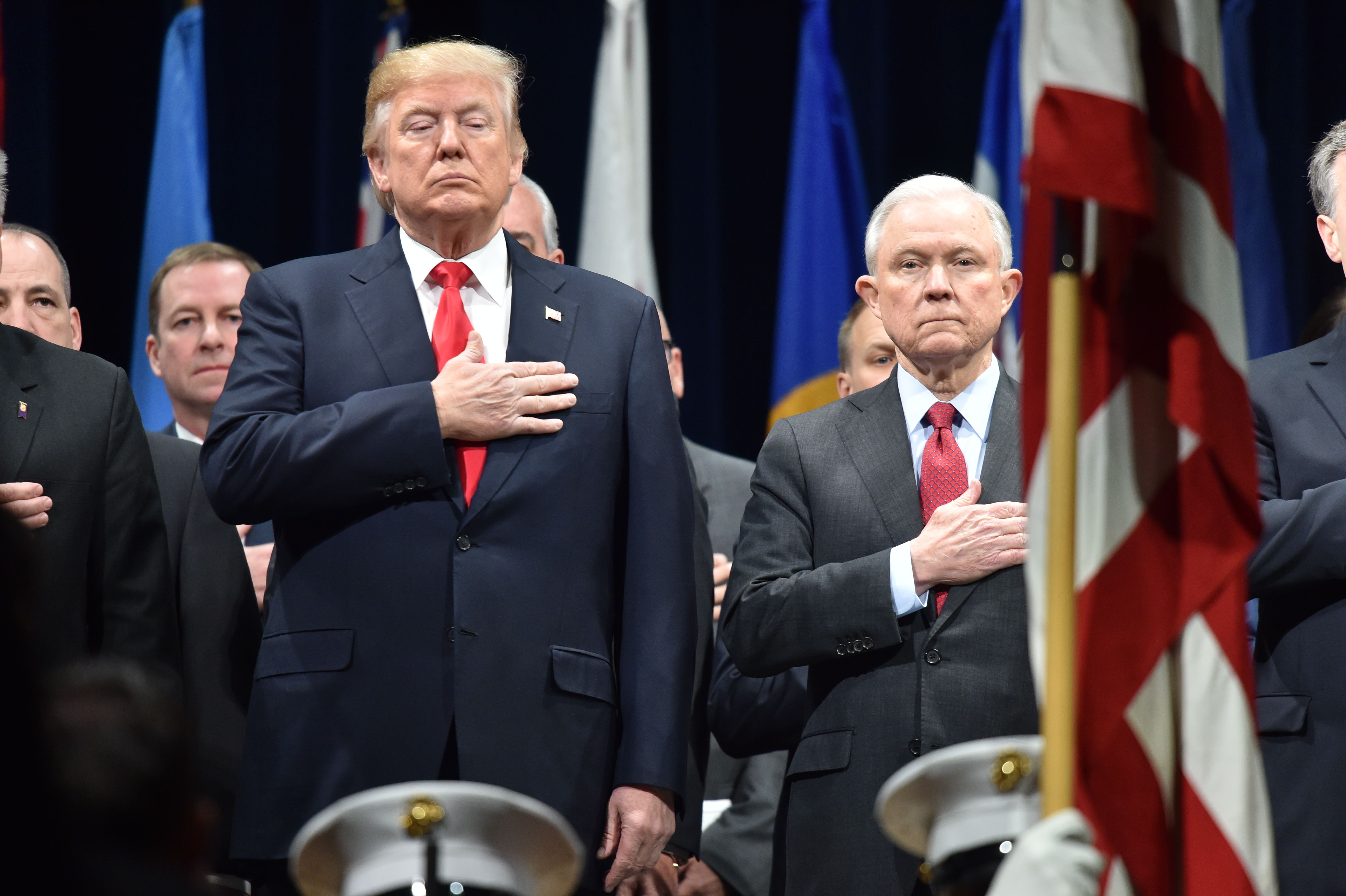 Sessions, 72, announced he was running for his old Senate seat on Thursday.
Sessions will be facing a crowded field, including Rep. Bradley Byrne, state Rep. Arnold Mooney, and Alabama Secretary of State John Merrill.
In announcing his candidacy, Sessions noted that he hasn't criticized the president since leaving the administration.
"When I left President Trump's cabinet, did I write a tell-all book? No. Did I go on CNN and attack the President? No. Have I said a cross word about President Trump? No," he said.
"And I'll tell you why: First, that would be dishonorable. I was there to serve his agenda, not mine. Second, the President is doing a great job for America and Alabama, and he has my strong support."