President Donald Trump won the Iowa Republican caucuses with nearly all of the votes on Feb. 3.
Results showed Trump winning about 97 percent of the vote, or 31,398 votes, and all 38 delegates. Former Massachusetts Gov. Bill Weld and former Illinois congressman Joe Walsh each earned about 1 percent of the vote.
About 150 votes went to other people.
The Iowa Republican Party said the caucus turnout record set in 2012 was broken on Monday night.
Ronna McDaniel, the Republican National Committee chairwoman, congratulated Trump in a statement and said the president would carry the state in the general election in November.
Iowa went for Democrats in 2000, 2008, and 2012 and Republicans in 2004 and 2016. Trump won the state by nearly 10 points in the last election.
Trump lost the Iowa caucuses in 2016 to Sen. Ted Cruz (R-Texas) but rebounded with wins in other early voting states. He carried all of the Midwest, including a shock win in Wisconsin, in the general election, except for Minnesota, which he narrowly lost, and Illinois.
Trump's supporters, including his sons and a host of Congress members, traveled to the state Monday to speak to voters ahead of the caucuses.
"Even though I'm from the state of New York, we have more in common with Iowa in upstate New York than New York City," Rep. Elise Stefanik (R-N.Y.) told voters in Rockwell City. "Let's give a huge round of applause for the energy going into 2020."
Trump issued a short statement after the win, writing on Twitter: "Big WIN for us in Iowa tonight. Thank you!"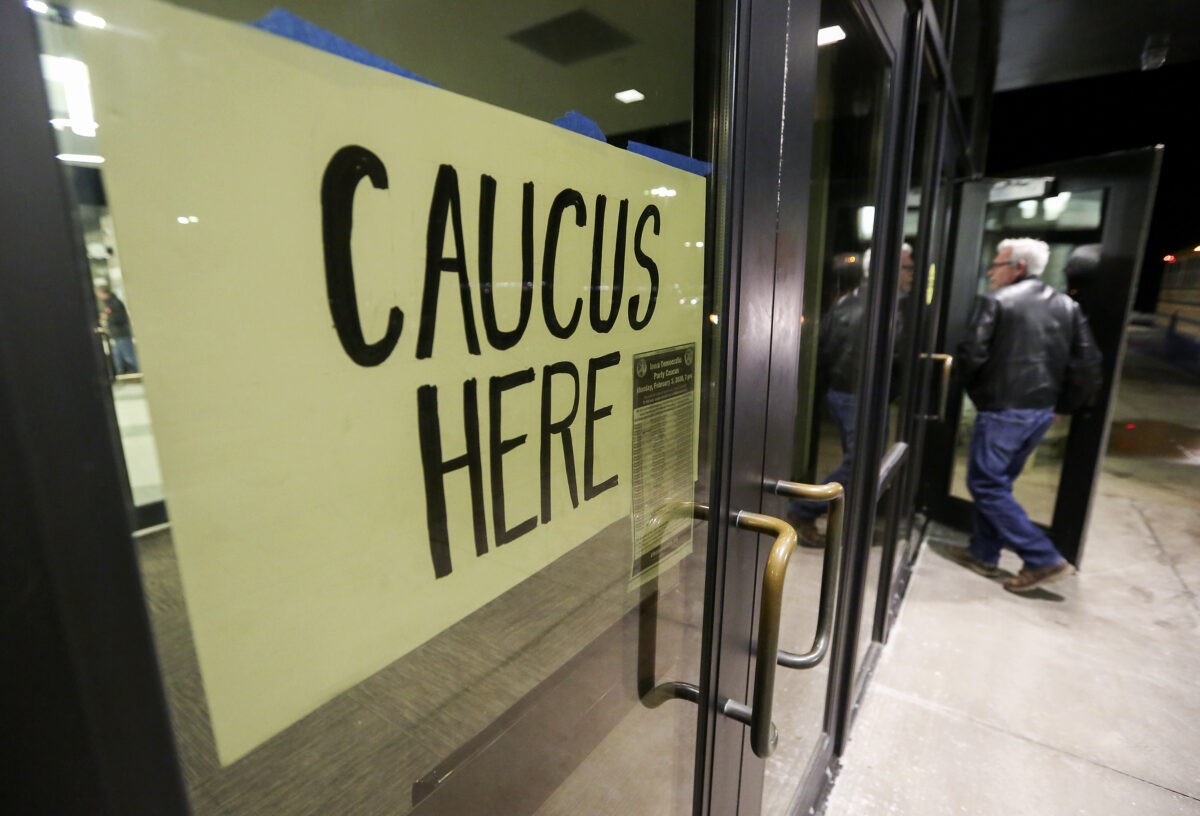 On Tuesday morning, Trump addressed criticism of the Iowa caucuses, particularly the Democratic caucuses, which still hadn't released results due to technological errors and inconsistent reporting.
"It is not the fault of Iowa, it is the Do Nothing Democrats fault. As long as I am President, Iowa will stay where it is. Important tradition!" Trump wrote, referring to Iowa's status as the first caucus or primary in the nation.
The next Republican election is the primary in New Hampshire on Feb. 11. No other state will vote for the Republican nominee until March 3, also known as Super Tuesday, when voters in 13 states will head to the polls.
Those states are Alabama, Arkansas, California, Colorado, Maine, Massachusetts, Minnesota, North Carolina, Oklahoma, Tennessee, Texas, Utah, and Vermont.
A number of state Republican parties have canceled primaries, declaring support for the president and saying funds should be used for his reelection effort, not for a primary.
Trump has strong support inside the Republican party. Polls regularly show him with 90 percent or more support among party voters.
The president was impeached on Dec. 18, 2019, but the Senate trial is slated to wrap up on Wednesday. Trump is widely expected to be acquitted. A conviction would require a supermajority vote among senators; the Senate is held by Republicans with a 53-47 majority. An acquittal requires a simple majority.
Trump is scheduled to give his State of the Union speech on Tuesday in Washington.