President Donald Trump came out in support of his former national security adviser, Lt. Gen. Michael Flynn, while accusing former FBI director James Comey of wrongdoing.
"What happened to General Michael Flynn, a war hero, should never be allowed to happen to a citizen of the United States again!" Trump wrote in a social media statement on Thursday.
Evidence unsealed late Wednesday showed an FBI official involved in the decision to do an unusual interview with Flynn questioned whether the bureau was trying to catch Flynn in a lie rather than get to the truth through their questioning.
"What's our goal? Truth/Admission or to—get him to lie, so we can prosecute him or get him fired?" the official, who has not been identified, wrote in notes from January 2017.
Flynn pleaded guilty to lying to FBI agents during a Jan. 24, 2017, interview, but has since said he did not knowingly mislead the agents. Flynn's attorney, Sidney Powell, said evidence in the newly released material show Flynn was "deliberately set up and framed by corrupt agents at the top of the FBI."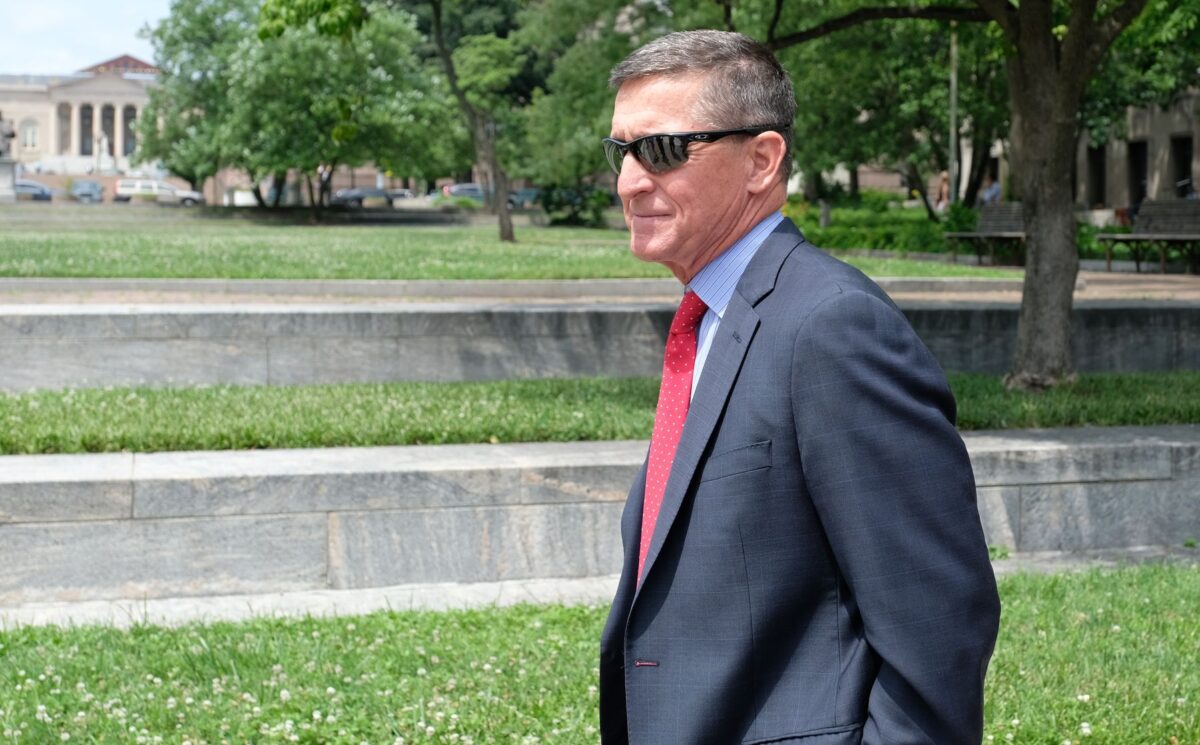 Flynn on Wednesday night shared a short video showing an American flag. Trump shared the video, calling it "great!"
He also took aim at Comey, calling him a "DIRTY COP" who "GOT CAUGHT!"
When Tom Fitton, head of Judicial Watch, said "Comey did it" in reference to the alleged entrapment of Flynn, Trump said others were involved as well.
Speaking at an event in 2018, a host told Comey that it was hard to imagine two FBI agents entering the White House to interview Flynn and wondered how it happened.
"I sent them," Comey responded.
Comey called the Trump administration disorganized, prompting him to think: "It's early enough, let's just send a couple of guys over."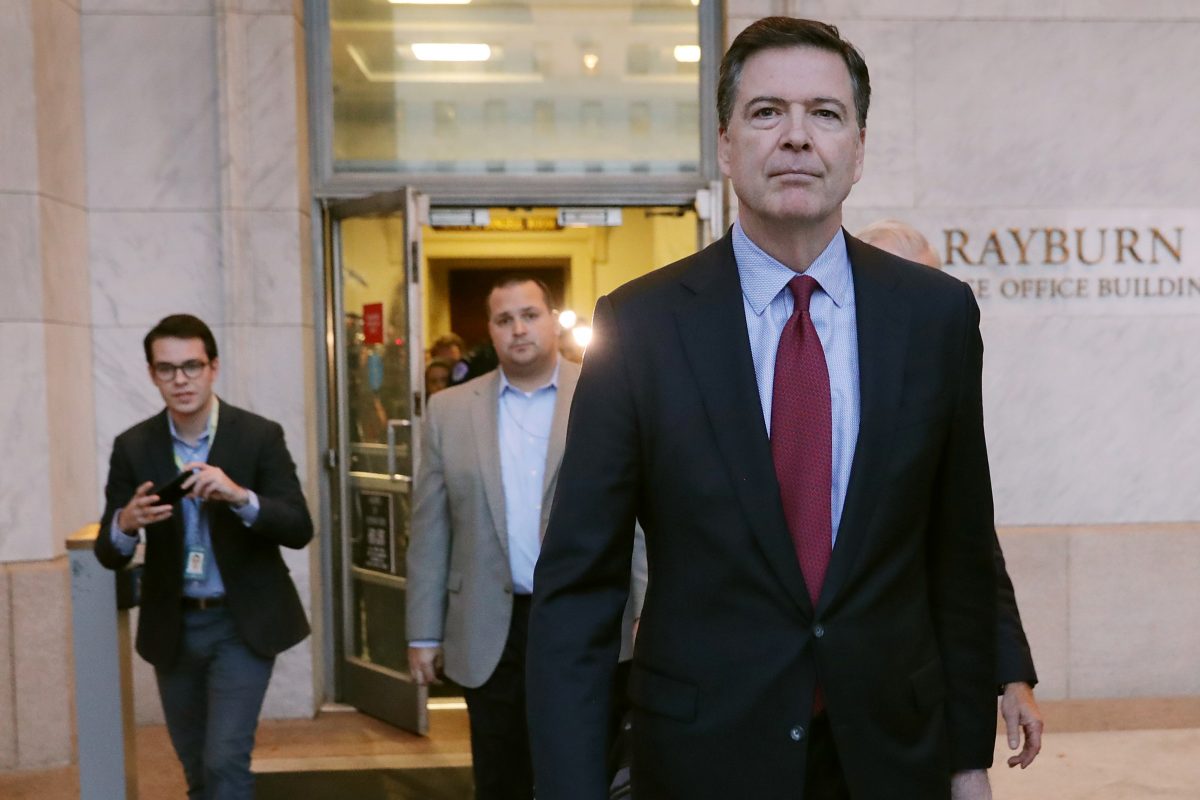 "And so we placed a call to Flynn, said, hey, we're sending a couple of guys over. Hope you'll talk to them. He said, sure. Nobody else was there. They interviewed him in a conference room in the Situation Room, and he lied to them. And that's what he's now pled guilty to," Comey added.
Trump also shared a bevy of social media posts from others regarding the update in Flynn's case, including one from Rep. Elise Stefanik (R-N.Y.) that quoted Comey from the event.
Another, from Townhall editor Katie Pavlich, wondered what FBI Director Christopher Wray knew about the situation and when he came to know it.
A third post, from Rep. Chris Stewart (R-Utah), in part accused the FBI and Department of Justice leadership of conspiring against Flynn.
Petr Savb contributed to this report.