Donald Trump woke up 71 years old today, his first birthday as president and the same day that Americans celebrate the 1777 adoption of the national flag, or Flag Day.  
He also woke up to some grim news.
A gunman shot, but did not kill, several people practicing for a congressional baseball game at a field in Alexandria, Virginia. The gunman, who has been identified as James T. Hodgkinson, seemed to be targeting the Republican lawmakers who were practicing at Eugene Simpson Stadium Park; he had posted anti-Trump comments on social media before the attack, including "It's Time to Destroy Trump & Co," TMZ reported.
Trump said in a live statement shortly before noon that the shooter had died from his wounds and that Rep. Steve Scalise (R-La.) a representative from Mississippi, and two Capitol police officers were in serious but stable condition. Two others were also injured, he said.
A few minutes after that statement, another shooting at a UPS facility in San Francisco occurred.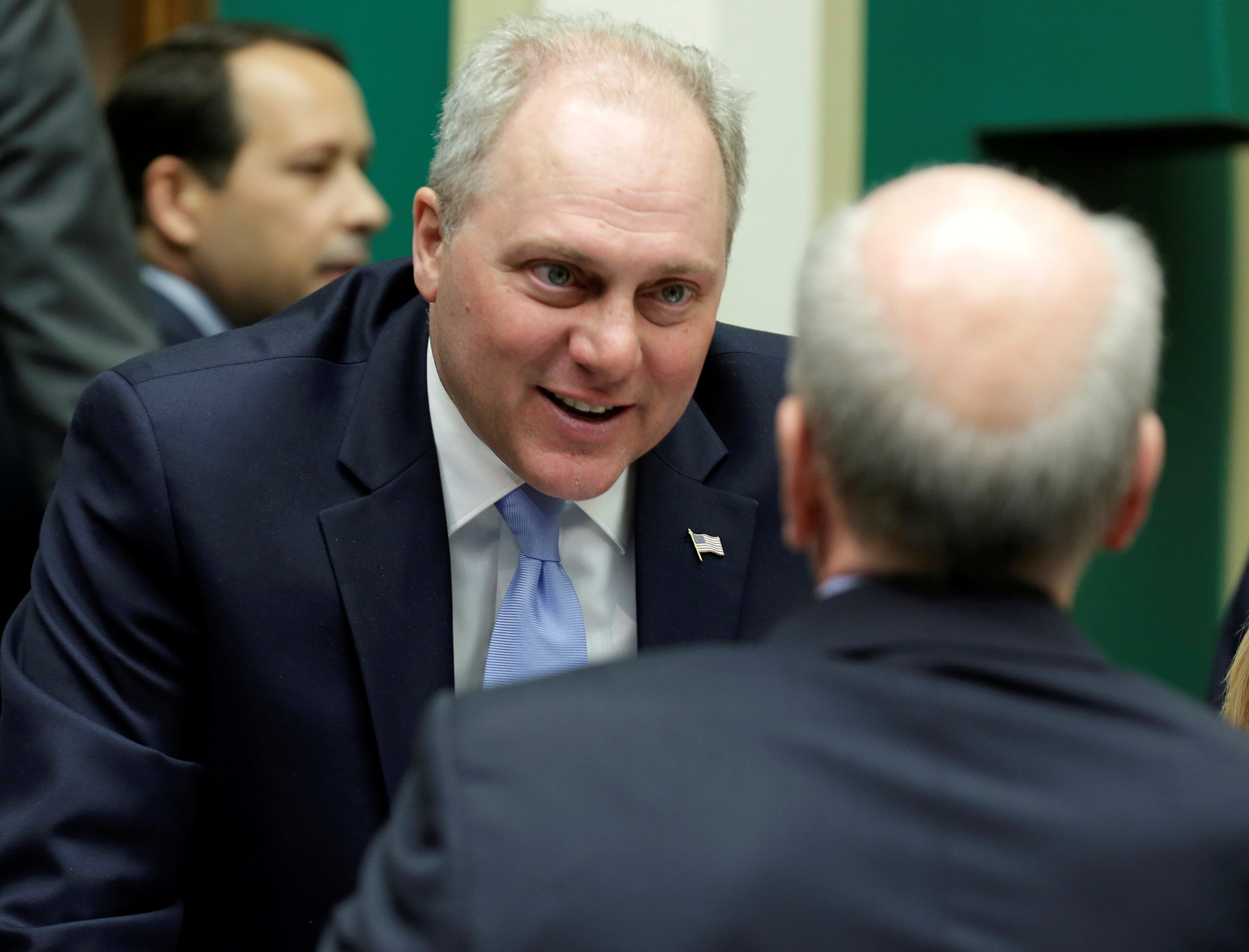 Three victims were fatally shot, police reported, as well as the assailant, who took his own life.
They are still trying to determine if the gunman, who was wearing a UPS uniform was really a UPS employee.
Another shooting occurred in Brooklyn, New York, a few hours later that injured one person in the leg. Police are searching for two men in connection with that shooting.
So far, none of the shootings are being treated as acts of international terrorism.
Elsewhere in the world, a high-rise in London caught fire in the early morning, killing at least 12 people.
After the first shooting on June 14, the L.A. Times reported that Trump's speech before the Department of Labor in the afternoon was canceled, as well as a talk the vice president was to give at the National Association of Home Builders that morning in Washington.
Trump's eldest son Eric tweeted early in the morning that he was looking forward to celebrating his father's birthday with him that evening.
Whether there will be a celebration still is unknown.