President Donald Trump has a new name for North Korean dictator Kim Jong Un: "Rocket Man."
"I spoke with President Moon of South Korea last night. Asked him how Rocket Man is doing. Long gas lines forming in North Korea. Too bad!" he wrote on Twitter on Sunday morning.
Pyongyang has launched a series of ballistic missiles in recent weeks—two of which have traveled over northern Japan. It also conducted what is presumably a nuclear test.
The isolated, communist regime has also threatened the United States, Japan, and South Korea in recent days as it apparently tries to affix a nuclear warhead on a rocket that could reach another country.

Trump and his counterpart spoke Sunday and agreed to impose more sanctions on North Korea after its latest provocations.
"President Trump and President Moon committed to continuing to take steps to strengthen deterrence and defense capabilities, and to maximize economic and diplomatic pressure on North Korea," the White House said in a statement.
"The two leaders agreed to work closely and to put stronger and more effective sanctions and pressure on North Korea in cooperation with the international community," South Korea's presidential spokesman Park Soo-hyun noted, as CNN reported.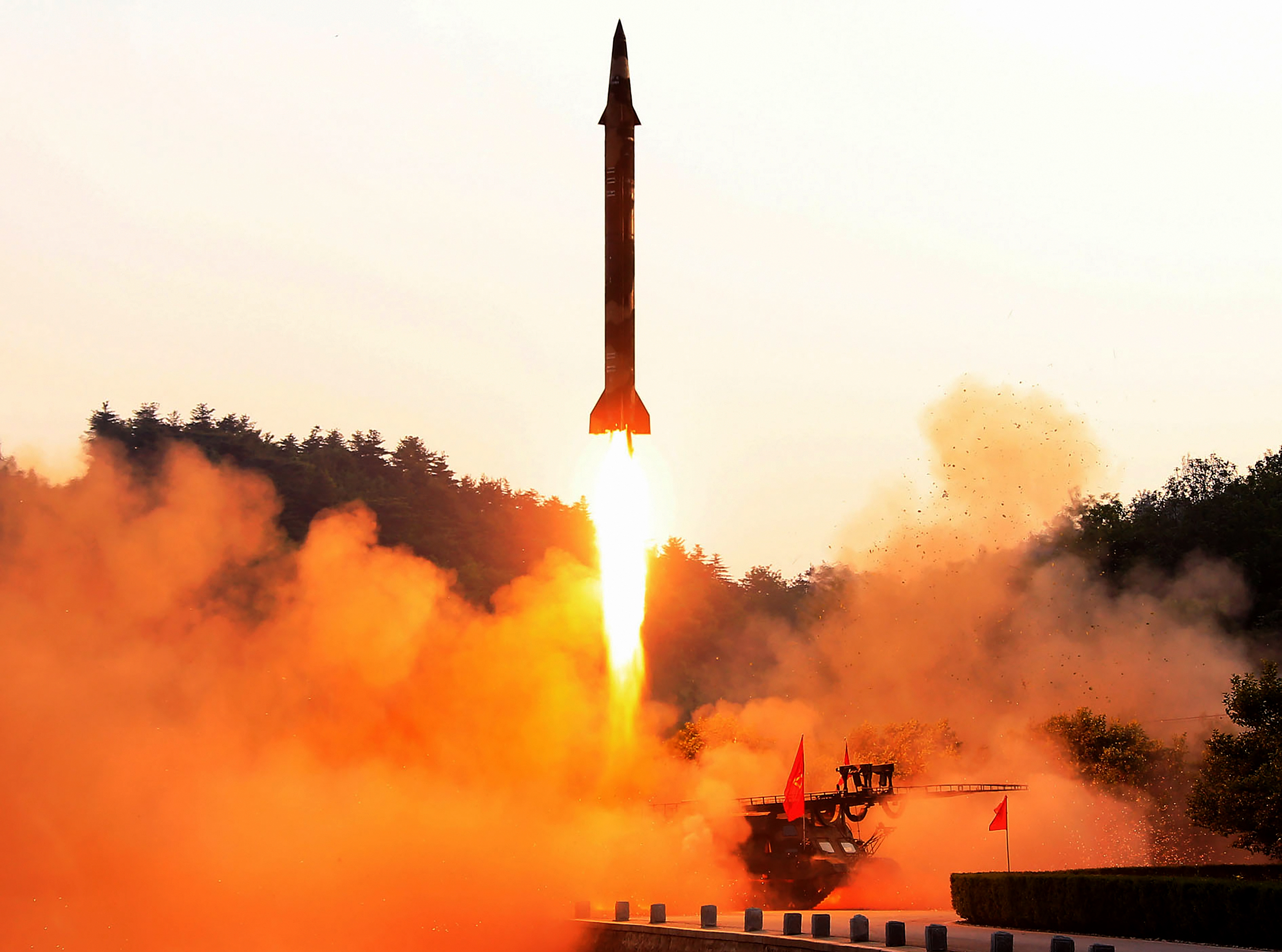 " … Additional provocations will only further isolate the country (North Korea) diplomatically and economically, and will eventually lead down the path of its own collapse."
Earlier on Twitter, Trump retweeted a joke, a doctored video of himself taking a golf swing and the ball hitting Hillary Clinton. "Donald Trump's amazing golf swing #CrookedHillary," the tweet says.
Last Wednesday, Trump went after Clinton in several Twitter posts as she promotes her book, "What Happened."
"Crooked Hillary Clinton blames everybody (and every thing) but herself for her election loss. She lost the debates and lost her direction!" he said. "The 'deplorables' came back to haunt Hillary. They expressed their feelings loud and clear. She spent big money but, in the end, had no game!"
Elton John released the song "Rocket Man" in 1972.