Trump visited H&K Equipment, an industrial equipment company in Pittsburgh on Jan. 18, to promote the recently passed tax reform bill, and its benefits to the country.
"I've come to the great city of Pittsburgh to stand with people—and those people are incredible workers—and to show the world that America is back, and that we are coming back bigger and better and stronger than ever before," Trump said during his speech.
"We're opening up our factories again," he said.
Toyota Motor Corp and Mazda Motor Corp said on Jan. 10 that they would build a $1.6 billion joint assembly plant in Alabama. In addition, Fiat Chrysler Automobiles said on Jan. 11 that it would shift production of Ram heavy-duty pickup trucks from Mexico to Michigan in 2020.
Apple announced on Jan. 17 that it plans to repatriate billions in overseas cash. The tech giant will contribute $350 billion to the U.S. economy over the next five years and add 20,000 new jobs.
"At the center of America's resurgence are the massive tax cuts that I just signed into law," Trump said, defining the tax cuts as the most significant reform in American history.
The signs of America's comeback can be witnessed at companies like H&K Equipment, he said.
The 35-year old company announced that it would soon make a $2.7 million capital investment thanks to tax cuts.
"That means more growth and, ultimately, it means more jobs," Trump said.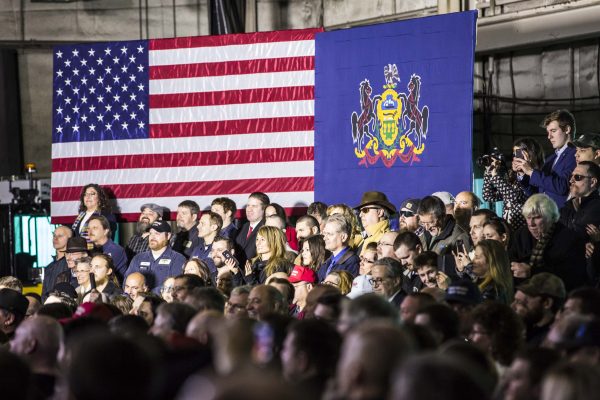 He reminded the audience that nearly 2.2 million jobs have been created since the election in Nov. 2016, and the number of workers receiving unemployment benefits has fallen to the lowest level in 45 years.
In addition, nearly 200 companies have offered pay raises and bonuses in response to the tax cuts. More than 2 million workers will be receiving these bonuses.
Trump said he had not expected U.S. companies to step up and show their support by paying bonuses. From Pennsylvania, companies like Comcast, NexTier Bank, American Airlines, and PNC Financial joined the "tax-cut bonus" movement.
Families in Pennsylvania will see tax relief of nearly $11 billion in 2018 alone, according to Trump.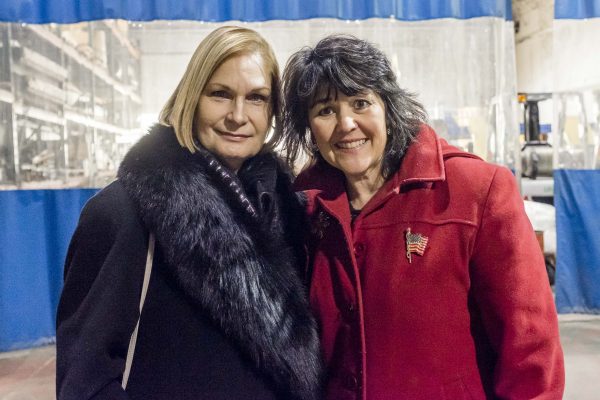 "Tax cuts is number one, I mean, that's huge. Helping all the middle-class families," said Carolynn Sills, a Trump supporter from Pittsburgh who attended Trump's speech.
"I definitely love what Trump is doing for the stock market—especially for my 401(k), it has just been off the charts," she said.
Sills said she is supportive of policies related to national security, including building a wall along the southwest border to help stem illegal immigration.
"I truly believe he is making America great again," said Christine Shipley, who is an assistant to financial advisors at Ward Wealth.
"Our clients are very happy. They're saying they've never seen anything like it," she said.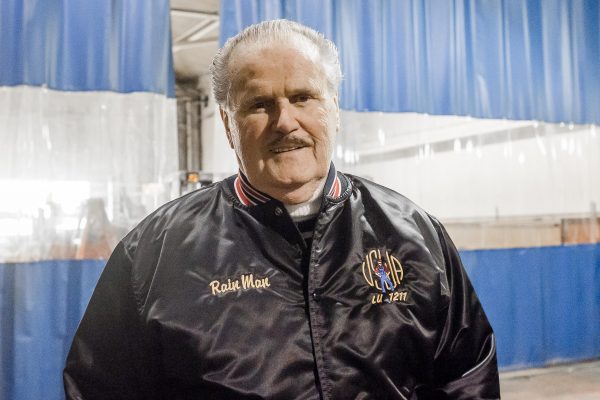 Another Trump supporter, 81-year-old Bill Rains, is pleased to see manufacturing coming back.
"You cannot be a great nation if you don't produce a product," Rains said. "I believe that this is what we needed years ago, but thank God, for our children and grandchildren we have a future now. And we take pride in America.
"I'm the former president of a union, steelworkers, and I can tell you, I changed from Democrat to Republican because of him," he said. "I think he's the lifesaver of America."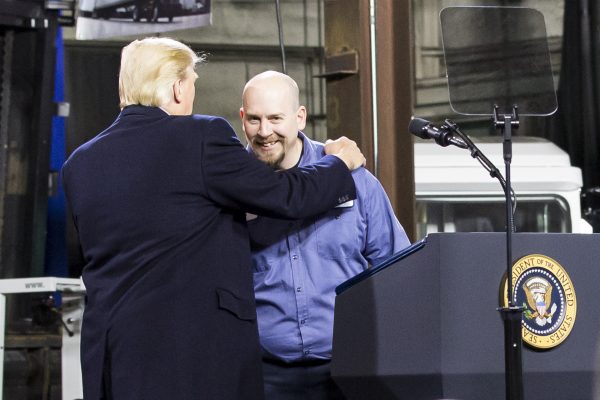 Special Election
Trump's visit to H&K also had political overtones, according to media reports. The 18th district will vote for a new member of Congress on Mar. 13, choosing between Republican Rick Saccone and Democrat Conor Lamb. The district includes parts of Greene County, Washington County, Allegheny County, and Westmoreland County.
Republican Tim Murphy resigned from Congress in October last year amid a personal scandal, triggering the special election.
Trump tweeted earlier that he is going to Pittsburgh to support Saccone.
"Rick is a great guy. We need more Republicans to continue our already successful agenda!" he wrote on Twitter.
Will be going to Pennsylvania today in order to give my total support to RICK SACCONE, running for Congress in a Special Election (March 13). Rick is a great guy. We need more Republicans to continue our already successful agenda!

— Donald J. Trump (@realDonaldTrump) January 18, 2018
The White House later corrected Trump's tweet, saying that the president's visit is related to tax reform.
"The president is enthusiastic about today's trip to Pittsburgh, Pennsylvania, to discuss the incredible successes his tax plan is already achieving for the American people," Press Secretary Sarah Sanders said in a statement. "While the president has made clear his support for Republican candidates throughout the country, including in Pennsylvania, the purpose of today's visit is to promote the president's successful agenda, especially on taxes."
During his tour of the company, Trump also reiterated his visit was about tax cuts.
"I'll be back for Rick, and we're going to fill up a stadium, and we're going to do something really special for Rick," he said.
Charlotte Cuthbertson contributed to this report.