President Donald Trump says recent changes in the U.S. Postal Service (USPS) operations aren't meant to sabotage the upcoming election, addressing claims promoted with scant evidence by Democratic lawmakers and media outlets.
"We want to make sure that the Post Office runs properly, and it hasn't run properly for many years. For probably 50 years, it's run very badly. So we want to make sure that the Post Office runs properly and doesn't lose billions of dollars," Trump told reporters on Aug. 17.
Louis DeJoy, a longtime businessman who ran a successful shipping company, recently took the helm of the agency as postmaster general. He has since implemented a number of changes because the USPS is consistently struggling to be self-sufficient, and expects to run out of money next year without dramatic alterations or a bailout from Congress.
Democrats in Congress have accused DeJoy of working with the president to allegedly disrupt the 2020 election. Following a round of reforms in July, 80 House Democrats and four Republicans wrote a letter arguing that it's "vital that the Postal Service does not reduce mail delivery hours, which could harm rural communities, seniors, small businesses and millions of Americans who rely on the mail for critical letters and packages."
Trump has defended DeJoy, calling him "a very smart man" who is trying to fix problems with the Postal Service that go back decades. DeJoy told the USPS's Board of Governors earlier this month that the agency is closing in on $11 billion in losses in 2020.

"The steps that he's taking are trying to stop the tremendous losses that have taken place for many many years," the president said on Aug. 15. "He's trying to streamline the post office and make it great again."
Trump denies that he ordered DeJoy to slow down mail delivery to tamper with the election.
"What am I supposed to do? Let it continue to run badly?" Trump told Fox and Friends on Aug. 17. "So if you fix it they say, 'Oh, he's tampering with the election.' No, we're not tampering.
"No, I have encouraged everybody: Speed up the mail, not slow the mail," Trump told reporters on the South Lawn later that day.
House Democrats were being called back to Washington to vote on legislation that would bar the USPS from "implementing any changes to operations or level of service it had in place on January 1, 2020," according to a letter from House Speaker Nancy Pelosi (D-Calif.)
Pelosi asserted in the letter that DeJoy "has proven a complicit crony as he continues to push forward sweeping new operational changes that degrade postal service, delay the mail, and—according to the Postal Service itself—threaten to deny the ability of eligible Americans to cast their votes through the mail in the upcoming elections in a timely fashion."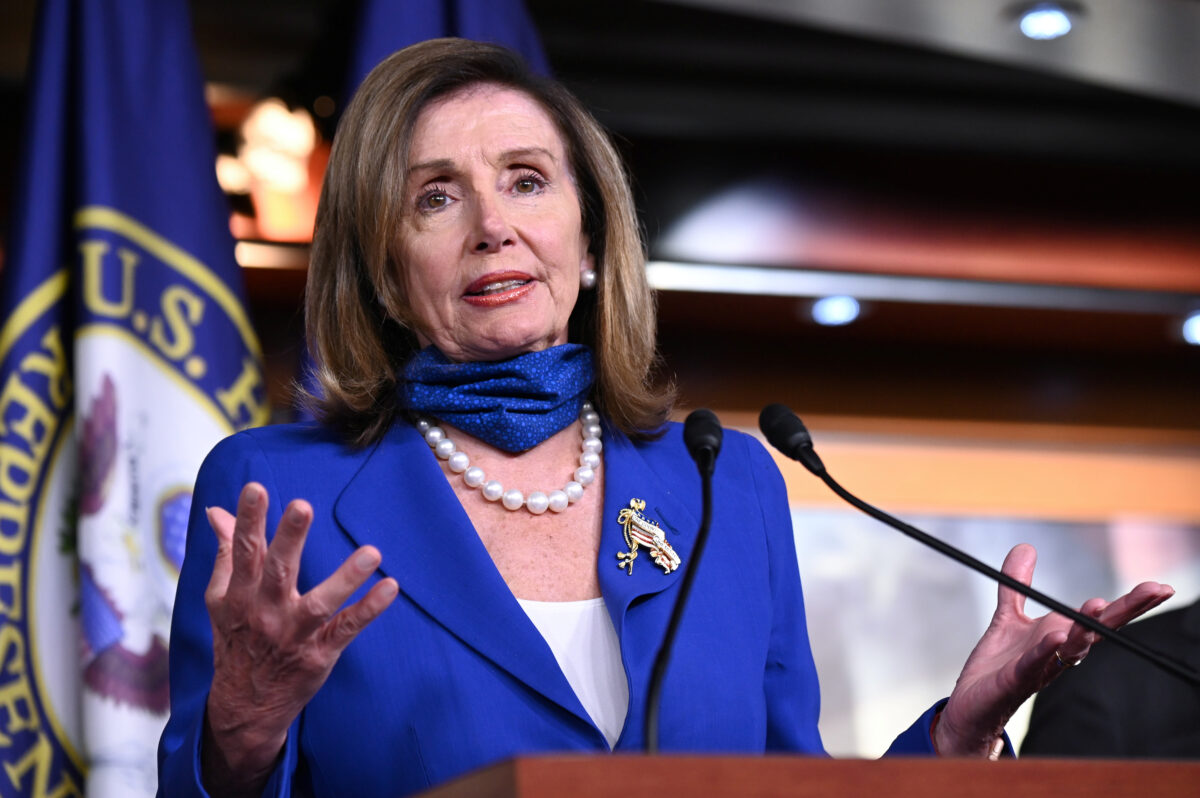 Other Democrats have asked state officials to convene a grand jury to look at potential "Postal Service sabotage" of the election, called for the arrest of DeJoy if he refuses to obey a subpoena that hasn't yet been issued, and requested an FBI criminal probe into changes at the agency.
DeJoy is scheduled to testify before the House's Oversight and Reform Committee on Aug. 24.
Lawmakers highlighted comments Trump made last week in which he said the USPS needs more funding in part because of the unprecedented number of mail-in ballots projected to be sent in during the election. A growing number of states are enacting changes allowing residents to vote by mail because of COVID-19 pandemic concerns, even as one of the nation's top infectious disease experts said recently that voting in person can be done safely.
House Democrats have proposed providing $3.5 billion in funding for mail-in voting as part of the pandemic relief package. Trump opposes the idea, saying that universal mail-in voting opens the door for fraud.
"If the bill isn't going to get done, that would mean the Post Office isn't going to get funded, and that would also mean that the three-and-a-half-billion dollars isn't going to be taken care of. So I don't know how you can possibly use these ballots, these mail-in ballots," Trump told reporters.
The president added the next day that he would agree to $25 billion in funding to the Postal Service if Democrats make concessions.
Other lawmakers have promoted apparent conspiracy theories about mailboxes being removed, even though the removal and shifting of box locations is a part of regular USPS operations. Some 14,000 underused mailboxes were removed during the Obama administration.
Following requests to look into planned changes by DeJoy, the USPS inspector general agreed to review them, Sen. Elizabeth Warren (D-Mass.) said in a press release. The inspector general's office told The Epoch Times via email that they received the congressional request and "are conducting a body of work to address concerns raised."
Trump isn't the first to try to fix the USPS. The Obama administration's 2013 budget called for ending Saturday mail service and increasing stamp rates. The 2015 budget called for further cuts.
Tom Ozimek contributed to this report.