WASHINGTON—President Donald Trump said on Tuesday that he will travel to Puerto Rico next week to survey damage from Hurricane Maria.
Trump said he can't travel sooner than Oct. 3.
"It's the earliest I can go because of the first responders and we don't want to disrupt the relief efforts," he said. "The island is devastated … it's literally destroyed."
Maria flipped the tops off buildings, knocked out phones and electricity across the island, and turned low-lying roads into swollen rivers awash with debris.
Puerto Rico's medical services are in critical condition in the wake of the hurricane.
The strongest storm to hit the island in decades has left hospitals flooded, strewn with rubble and dependent on diesel generators to keep the neediest patients alive.
Trump said federal authorities are dropping off relief supplies "on an hourly basis."
He pledged to provide 100 percent federal funding for debris removal and emergency protective measures, including direct federal assistance, for 180 days.
"But that island was hit as hard as you could hit," he said. "People have never seen anything like that, and it was dead center … Don't forget a week before it had been hit by another hurricane."
FEMA administrator Brock Long and Senior Advisor to the Department of Homeland Security Tom Bossert arrived in Puerto Rico on Monday to assess the damage.
Trump said the island's infrastructure was already in "bad shape" in Puerto Rico before the storm.
"And now in many cases it has no infrastructure. So you're really starting from almost scratch," he said.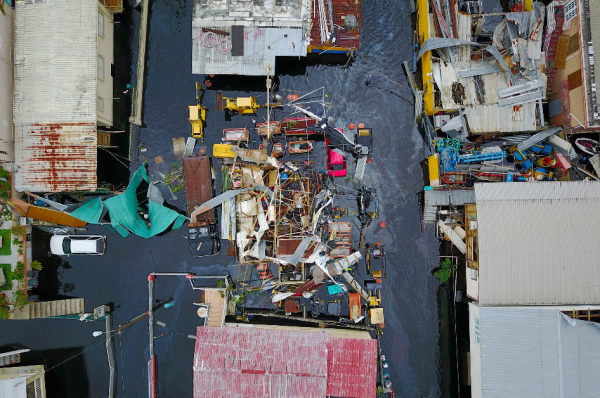 Gov. Ricardo Rosselló said the Puerto Rico Electric Power Authority's (PREPA) grid was so severely hit by the storm that it could be months before electricity is restored to all customers. Making matters worse, PREPA has been in bankruptcy since July.
Trump reiterated his commitment to helping Puerto Ricans rebuild. The U.S. territory is home to 3.4 million residents, who are American citizens.
"These are wonderful people. They are hardy people and they'll be back. But we're helping them," he said.
Trump said at a press conference later in the day that he will also visit the Virgin Islands.
White House Press Secretary Sarah Sanders said on Sept. 25 that "there has been an unprecedented push-through of billions of dollars in federal assistance that the administration has fought for."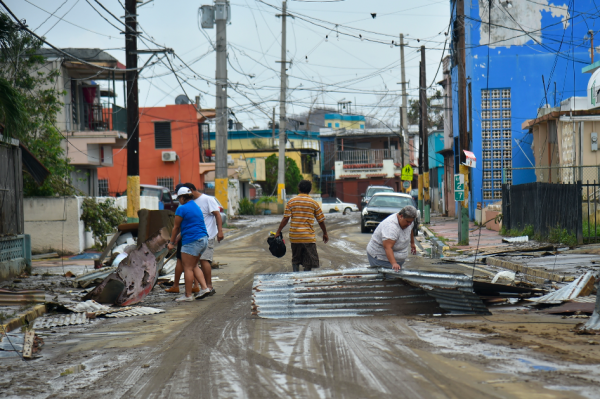 Sanders said the focus was still on lifesaving efforts and immediate disaster-response efforts.
"And once we have greater insight into the full assessment of damage, then we'll be able to determine what additional funds are needed," she said.
The devastation will also hurt the island's tourism.
Travel and tourism had grown from 7.3 percent of GDP in 2014 to an estimated 8.4 percent in 2017 and was projected to rise to 10.7 percent by 2027, including direct and indirect spending, according to the World Travel & Tourism Council.
Reuters contributed to this report.