President Donald Trump and First Lady Melania Trump will visit India on Feb. 24-25, the White House announced Monday.
"The President and The First Lady will travel to New Delhi and Ahmedabad, which is in Prime Minister Modi's home state of Gujarat and played such an important role in Mahatma Gandhi's life and leadership of the Indian independence movement," press secretary Stephanie Grisham said in a statement.
"During a phone call over the weekend, President Trump and Prime Minister Modi agreed the trip will further strengthen the United States-India strategic partnership and highlight the strong and enduring bonds between the American and Indian people," she added.
The trip would mark Trump's first visit to India as the president.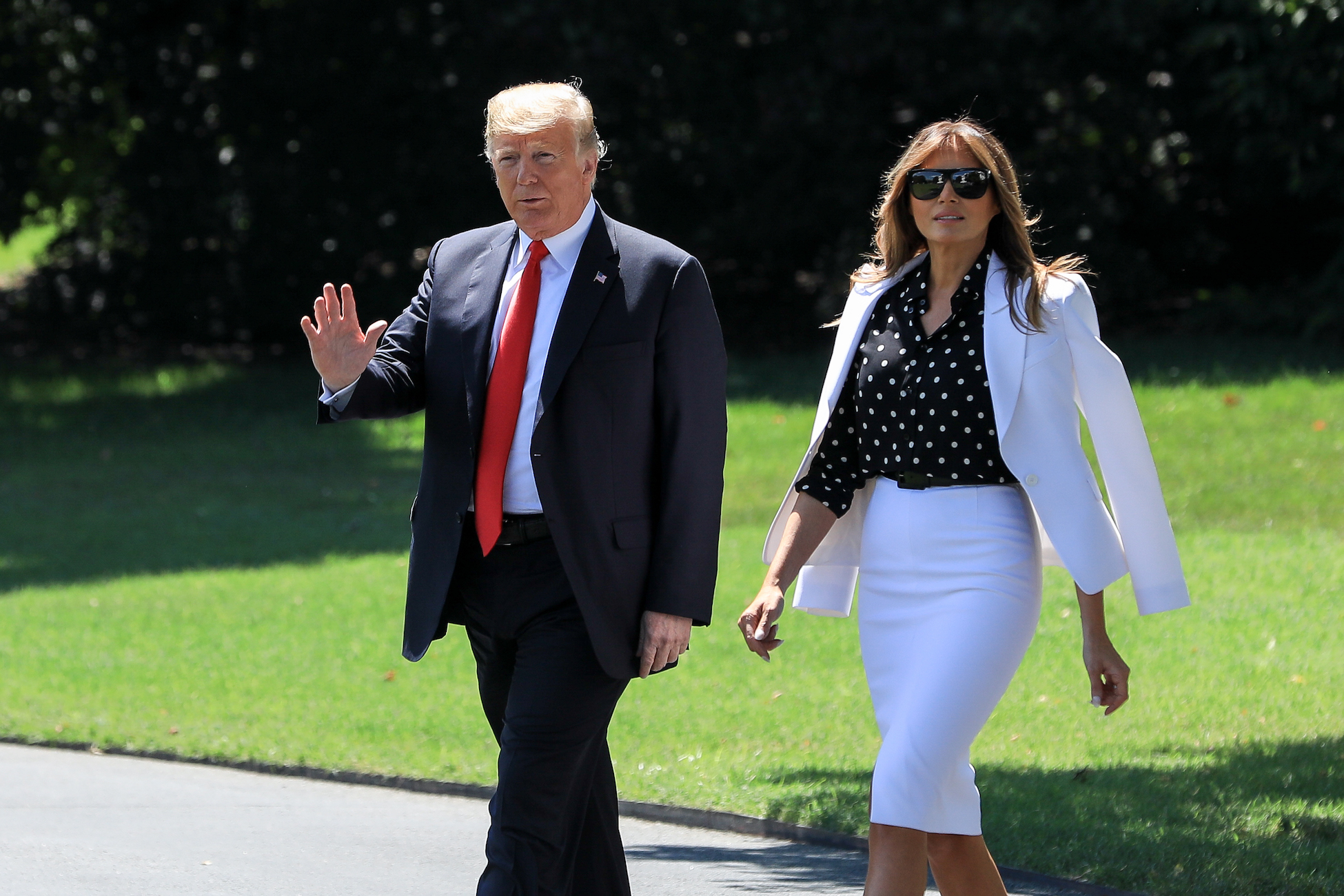 The White House notice of Trump's visit comes just after the U.S. Department of State on Monday said it approved a possible sale of military equipment to India—an Integrated Air Defense Weapon System (IADWS) for an estimated cost of $1.867 billion.
A release from the U.S. Defense Security Cooperation Agency noted that the proposed sale "will support the foreign policy and national security of the United States by helping to strengthen the U.S.–Indian strategic relationship and to improve the security of a major defensive partner, which continues to be an important force for political stability, peace, and economic progress in the Indo-Pacific and South Asia region."
"India intends to use these defense articles and services to modernize its armed forces, and to expand its existing air defense architecture to counter threats posed by air attack," the U.S. statement continued. "This will contribute to India's military goal to update its capability while further enhancing greater interoperability between India, the U.S., and other allies. India will have no difficulty absorbing these systems into its armed forces."
Reuters reported on Monday, citing unnamed defense and industry sources, that India is set to give final approval to a $2.6 billion sale for military helicopters from U.S. defense firm Lockheed Martin.
The Epoch Times reported in November that the U.S.-India strategic defense partnership entered a new phase with both countries engaging in joint training events to enhance military relations and build up skills in disaster response.
Kashish Parpiani, a Research Fellow with Observer Research Foundation in Mumbai, India, told The Epoch Times at the time that India's Modi government placed special emphasis on "formal agreements with the U.S.—that mostly pertain to geospatial mapping and communications."
Experts say these and the wider military cooperation between the two nations is of significance due to a U.S.-India geopolitical alliance vis-a-vis China.
The State Department in early November 2019 released a report (pdf) on how it is working with allies and partners to implement a shared vision of a free and open Indo-Pacific, and specifically mentioned in its report that the U.S. strategic partnership with India is strengthening.
In the report, Secretary of State Mike Pompeo said that "free, fair, and reciprocal trade, open investment environments, good governance, and freedom of the seas are goals shared by all who wish to prosper in a free and open future." He referred to India as the United States's "strategic partner."
"We are increasing the tempo and scope of our work with allies, partners, and regional institutions such as the Association of Southeast Asian Nations (ASEAN); the Mekong states; the Pacific Islands countries, and our strategic partner India, to address shared challenges and advance a shared vision," Pompeo said.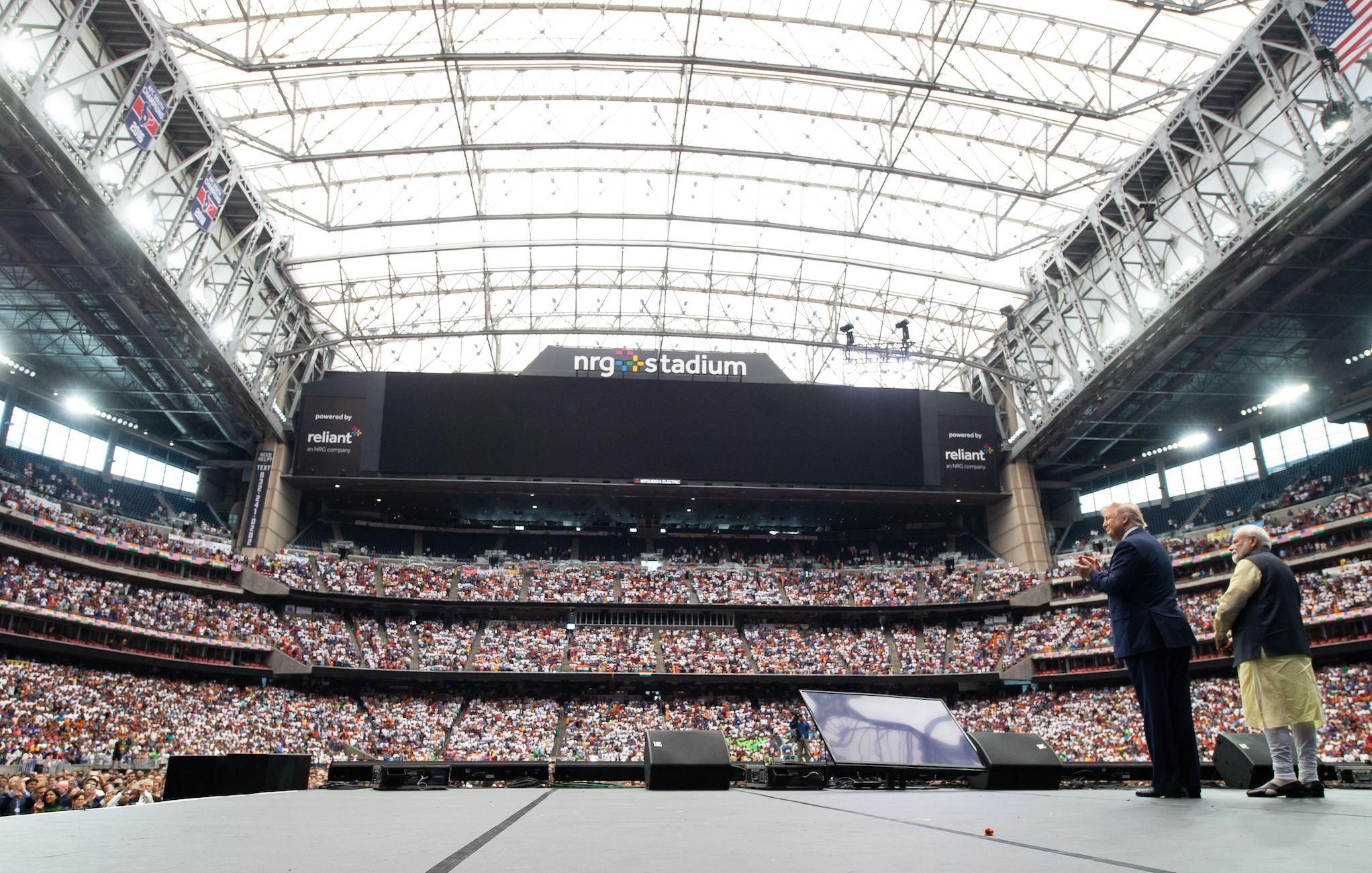 Earlier in September 2019, Modi visited the United States and attended a rally event joined by Trump at the NRG Stadium in Houston, Texas. Tens of thousands of Indian Americans also attended the event, dubbed "Howdy, Modi,"—a massive show of support between the two leaders and nations.
"Today, we are witnessing a new history and a new chemistry in the making," Modi told the crowd at the time. "Energy of NRG is a witness of synergy between India and the U.S."
"You have never had a better friend as president than President Donald Trump," Trump said at the event. "Under PM Modi's leadership, the world is witnessing a strong, sovereign republic of India."
Venus Upadhayaya and Bowen Xiao contributed to this report.