President Donald Trump will be briefed on the new coronavirus at the White House on Feb. 26 before holding a press conference with officials from the Centers for Disease Control and Prevention (CDC).
Trump landed at Joint Base Andrews in Maryland around 2 a.m. Eastern Time. He and First Lady Melania Trump were in India for several days.
Upon landing, Trump told supporters that his trip to India was "very successful" before adding that he was heading to the White House for meetings and calls.
The CDC and Secretary of Health and Human Services Alex Azar were "doing a great job with respect to Coronavirus!" the president wrote in a tweet. He said he would be briefed on the situation with the virus Wednesday afternoon.
After accusing some media outlets of trying to make the new virus "look as bad as possible, the president said he'd have a press conference at the White House at 6 p.m. Eastern Time after being briefed.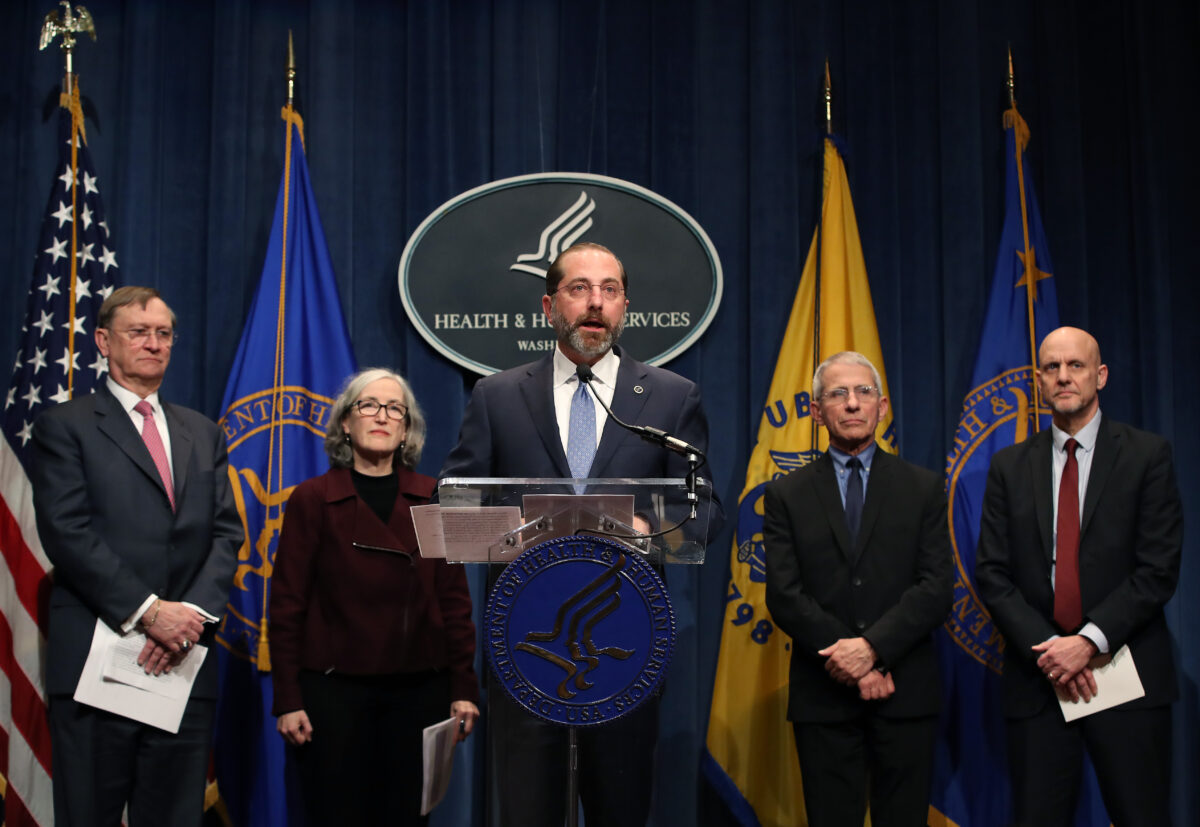 The announcements came after Democratic presidential candidates criticized the administration's and Trump's response to the virus at a debate on Tuesday night.
Trump "has told us that this coronavirus is going to end in two months. April is the magical day that this great scientist we have in the White House has determined—I wish I was kidding; that is what he said," Sen. Bernie Sanders (I-Vt.) said.
"What I would do immediately is restore the funding. He cut the funding for CDC. He tried to cut the funding for NIH. He cut the funding for the entire effort," said former Vice President Joe Biden.
Trump issued a statement in response, writing on Twitter: "CDC and my Administration are doing a GREAT job of handling Coronavirus, including the very early closing of our borders to certain areas of the world."
The new virus, which causes an illness called COVID-19, has caused epidemics in a number of countries after emerging in China late last year.
A top CDC official warned Americans on Tuesday to prepare for the virus spreading in communities. The warning was an escalation over previous advisories.
"The data over the last week and spread in other countries has certainly raised our level of concern, and raised our level of expectation that we are going to have community spread here, so that has changed our tone," Dr. Nancy Messonnier, the official, told reporters in a phone call, referring to the rapid increases in other nations, especially Iran, South Korea, and Italy.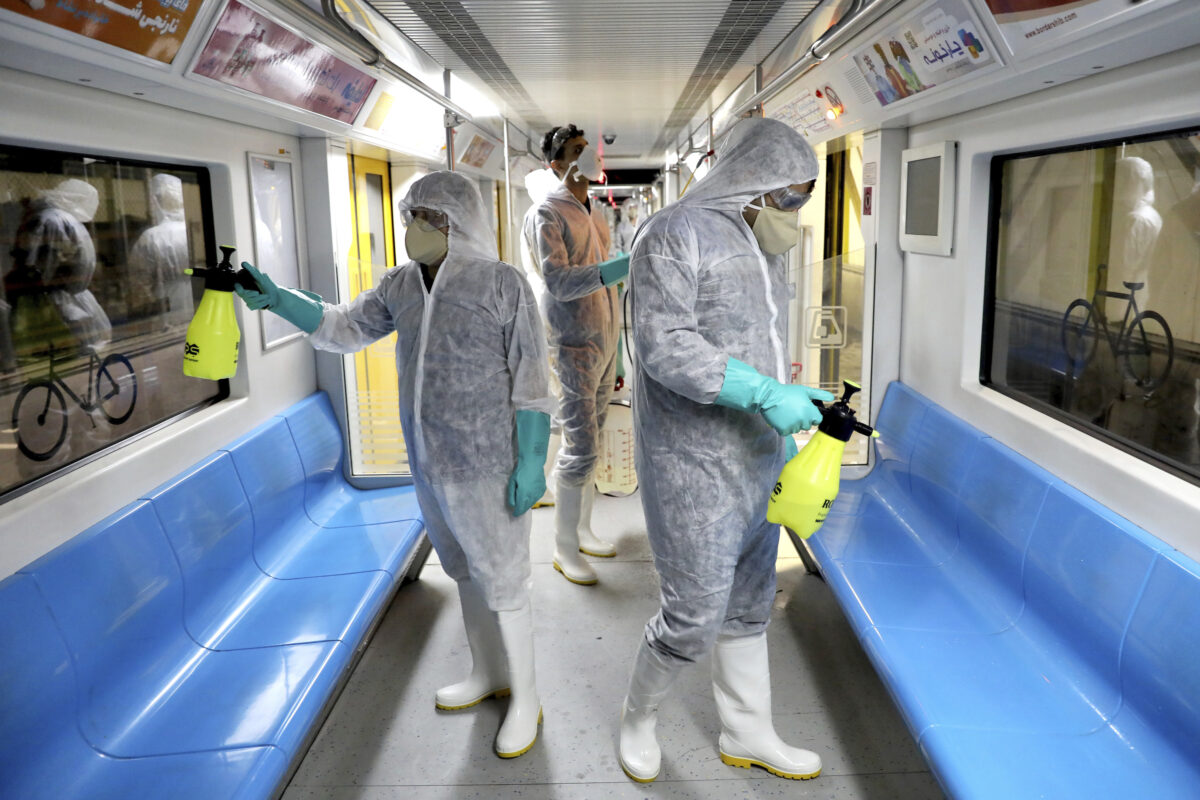 Azar, who is leading Trump's coronavirus task force, told reporters at a briefing later in the day that "community spread in other countries will make successful containment at our borders harder and harder."
The World Health Organization this week declined to declare the multiple epidemics a pandemic, but Messonnier said that two of the three criteria for a pandemic have been met.
"The fact that this virus has caused illness–including illness that has resulted in death–and sustained person-to-person spread is concerning. These factors meet two of the criteria for a pandemic," she said.
"As community spread is detected in more and more countries, the world moves closer towards meeting the third criteria: worldwide spread of the new virus."
Azar said that officials are attempting to be transparent about the response to the virus as task force members emphasized that no community spread of the virus has taken place yet in the United States and two weeks have passed with no new cases outside of those evacuated from Japan or China. There are 57 confirmed cases in America, with 40 of the patients among those evacuated from the Diamond Princess cruise ship, docked in Yokohama, or Wuhan, the epicenter of the virus.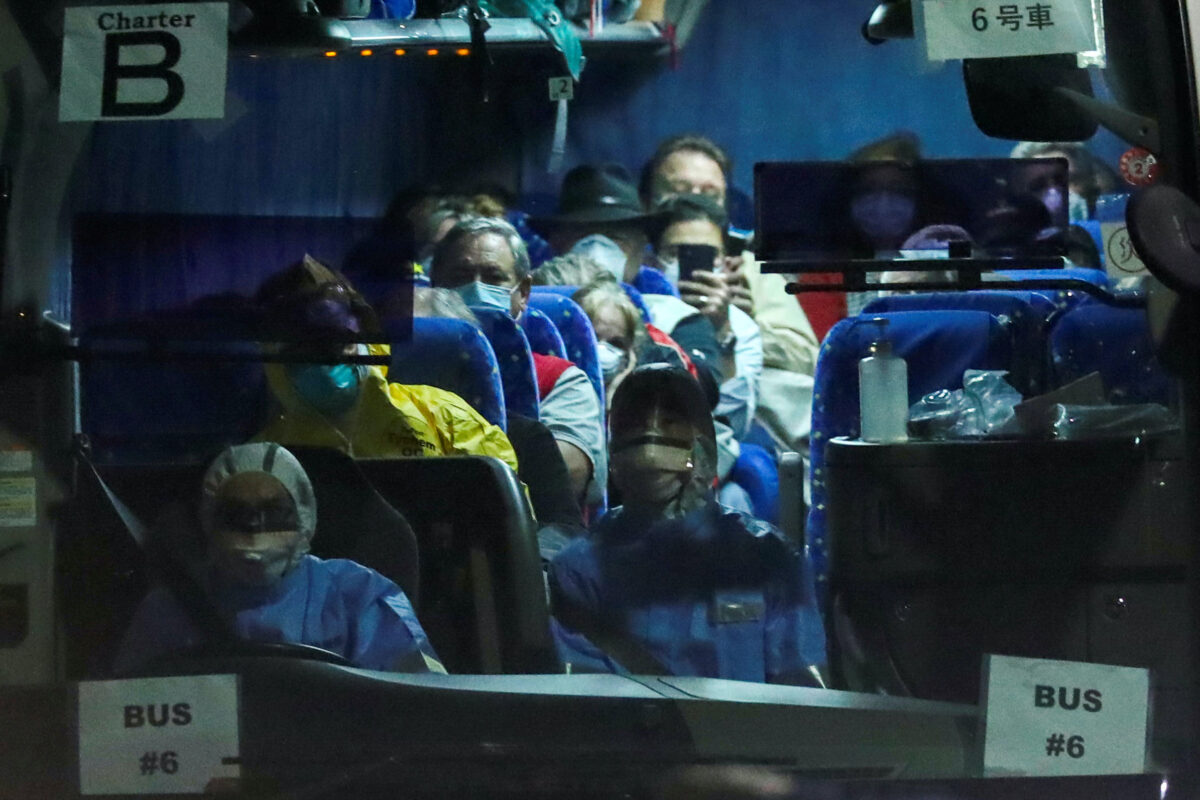 Pressed on the warning of possible community spread, Azar said Messonnier was previewing for the American people that "we have public health tools of mitigation that we can and will use."
"It's important for people to know we aren't helpless, we have tools, we have actually a defined playbook for taking steps to help if we do see community spread," he said. "We hope those steps aren't necessary. We hope that we don't face those kinds of eventualities. But transparency is being candid with people about what the continuum of potential steps are so that they can start processing in their own heads, thinking about in their own lives what that might involve—might, might involve—not will, we cannot make predictions with any degree of certainty. "
Officials said they've been planning for years for a scenario that could play out with the new virus: spread in locales with no vaccine and no proven treatment.
Trump said at a press conference on Tuesday about the virus: "I think that's a problem that's going to go away." The patients in the United States, he said, "are all getting better."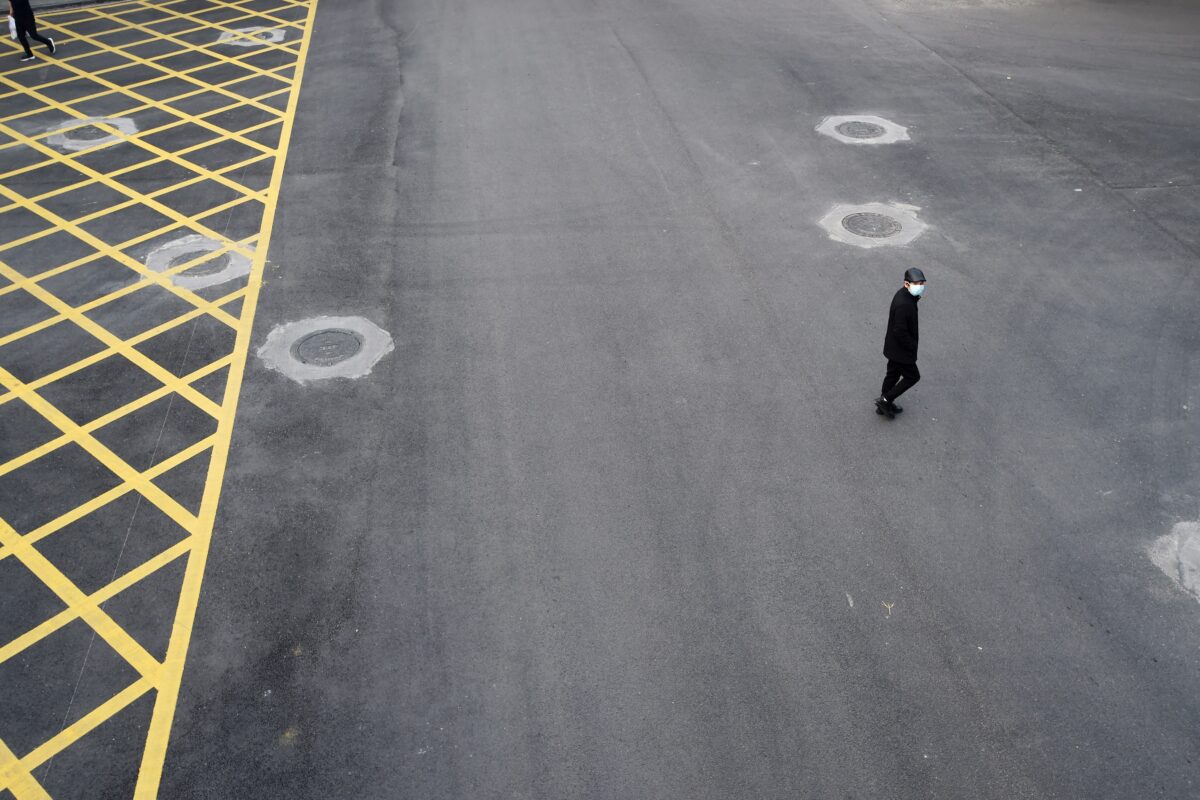 Earlier Tuesday, he wrote on Twitter: "The Coronavirus is very much under control in the USA. We are in contact with everyone and all relevant countries. CDC & World Health have been working hard and very smart. Stock Market starting to look very good to me!"
The White House earlier in the week sent Congress a $2.5 billion supplemental budget request, asking for funds to combat the new virus.
The money would be used for therapeutics and personal protective equipment such as masks, with some $1 billion or more to be directed toward vaccine development, the White House said.
Some lawmakers have accused the administration of not being prepared if the number of infections rises. Senate Minority Leader Chuck Schumer (D-N.Y.) told reporters on Capitol Hill on Tuesday that the administration "is in total disarray when it comes to the crisis of the coronavirus."
Schumer alleged that funding cuts to the CDC have led to the current situation. "We need this administration to put together a comprehensive plan," he said.