President Donald Trump is making five stops in five different swing states on Sunday in a blistering final-day stretch right before Election Day on Nov. 3, while his Democratic rival, Joe Biden, will focus on Pennsylvania.
Trump started his day by speaking to supporters in Macomb County, Michigan, defending his response to the CCP (Chinese Communist Party) virus and promising to keep the U.S. economic recovery rolling onward.
"This election is a choice between the Biden depression," Trump remarked on Sunday morning, "or you can have the greatest economic boom in the history of our country." He added, "The Biden plan is to imprison you in your home."
After the crowd loudly chanted, "We love you," Trump told them: "I love you, too. If I didn't, I wouldn't be standing here because it's freezing out here."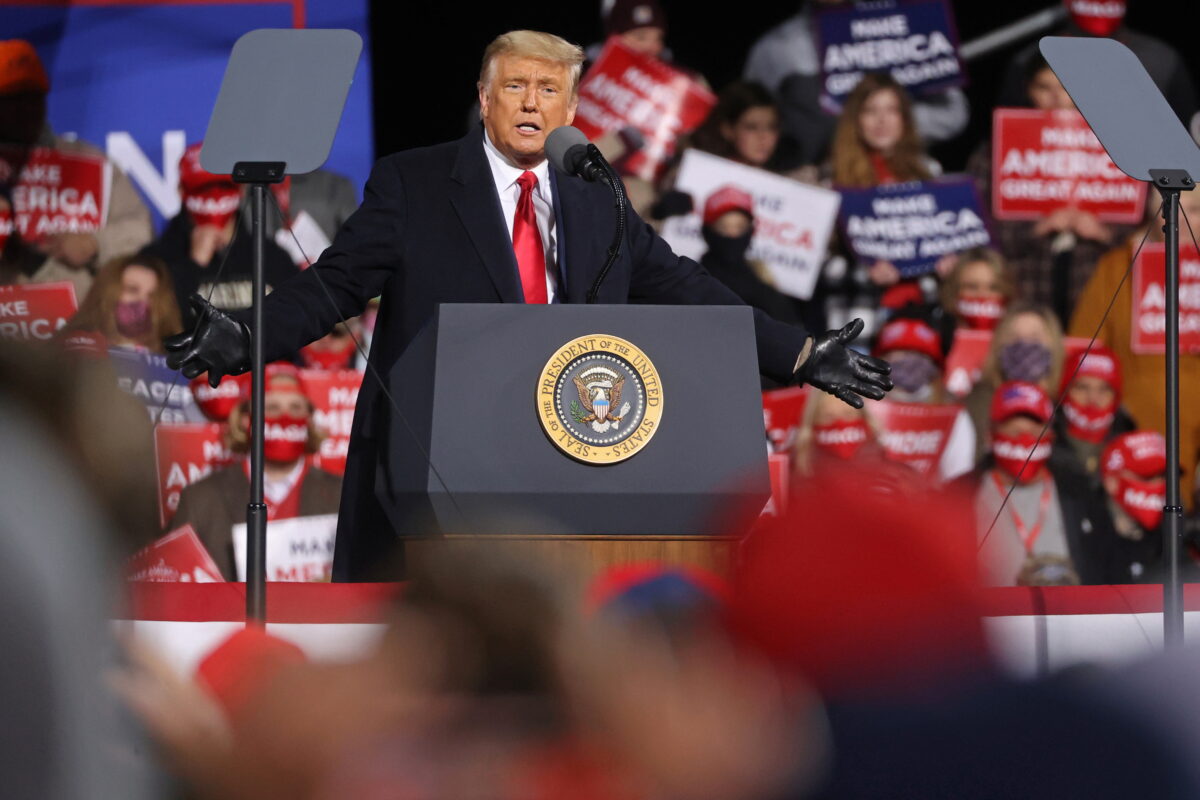 Other than Michigan, Trump will hold rallies in Iowa, North Carolina, Georgia, and Florida. On Saturday, Trump held several rallies in Pennsylvania, announcing at one that he signed an executive order to protect fracking—considered a key issue in the state.
Biden will hold two Sunday events in Philadelphia in a bid to court the strongly Democratic-leaning city. The former vice president has held fewer and much smaller campaign events, often with supporters staying in their car, while tapping former President Barack Obama to speak on his behalf. Biden will travel to Cleveland, Ohio, on Monday before returning to Pennsylvania.
Anita Dunn, a Biden campaign adviser, told CNN on Sunday that they "feel confident about where [they] are," while the Democratic governors of Michigan, Pennsylvania, and Wisconsin said they also feel upbeat about Biden's prospects. However, Minnesota Attorney General Keith Ellison, a Democrat, warned his party that Trump could win the state.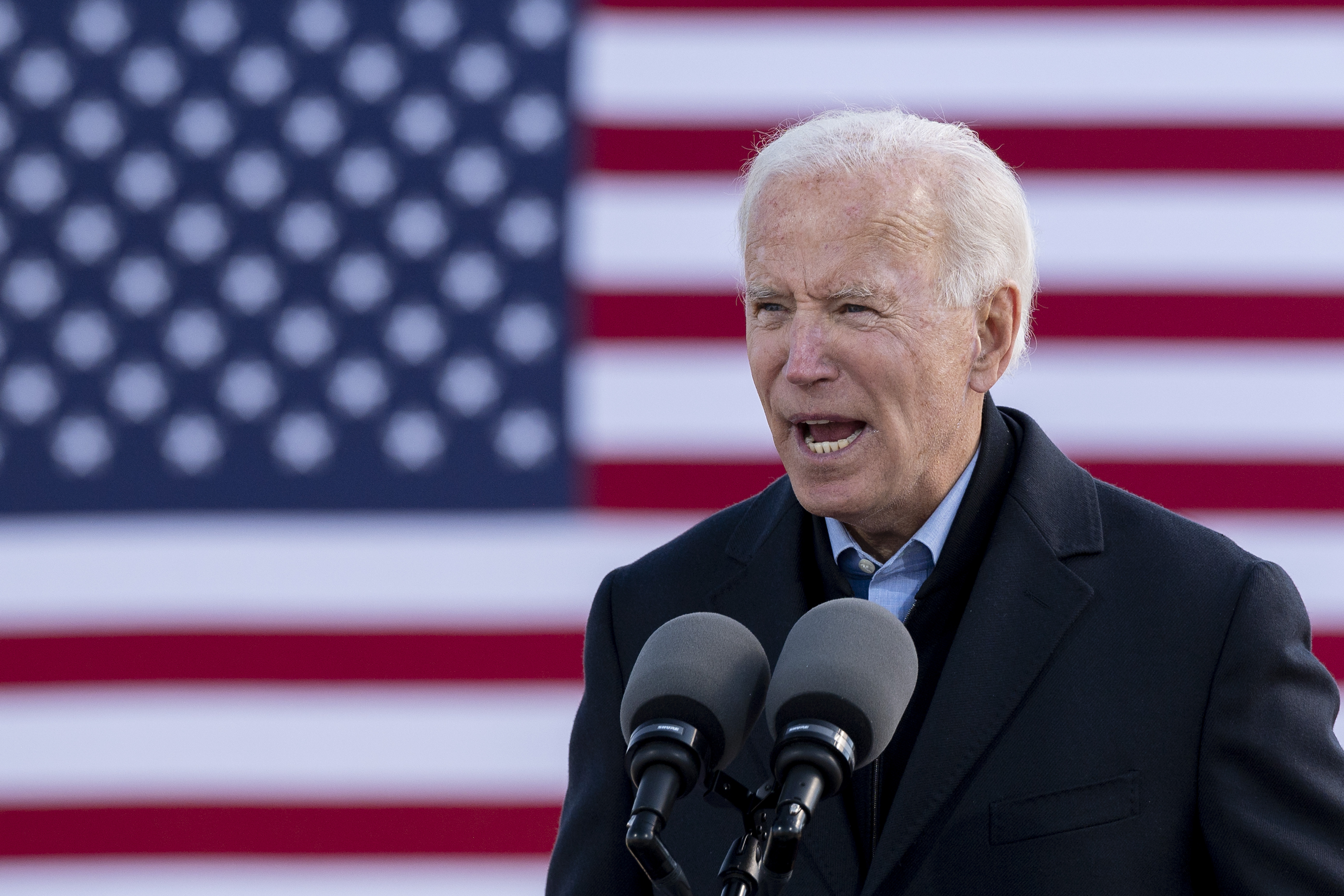 Pennsylvania, Michigan, and Wisconsin were won by Trump in 2016 by slim margins, while Minnesota was taken by Hillary Clinton by around 1.5 percent.
Trump campaign adviser Jason Miller said that voters will likely turn out in large numbers to vote for Trump on Election Day, opting out of using mail-in ballots and early polling places.
"Well, guess what? President Trump's supporters are going to show up on Tuesday. Nothing is going to stop them," Miller told ABC's "This Week" program. "I think Democrats are going to look in the rear-view mirror and say, 'This is probably what cost us the election.'"
The president will also hold a late-night rally Monday in Grand Rapids, Michigan, which is the same location where he finished his campaign in 2016. Trump won in Iowa, Florida, North Carolina, Ohio, Michigan, Wisconsin, and Pennsylvania in 2016.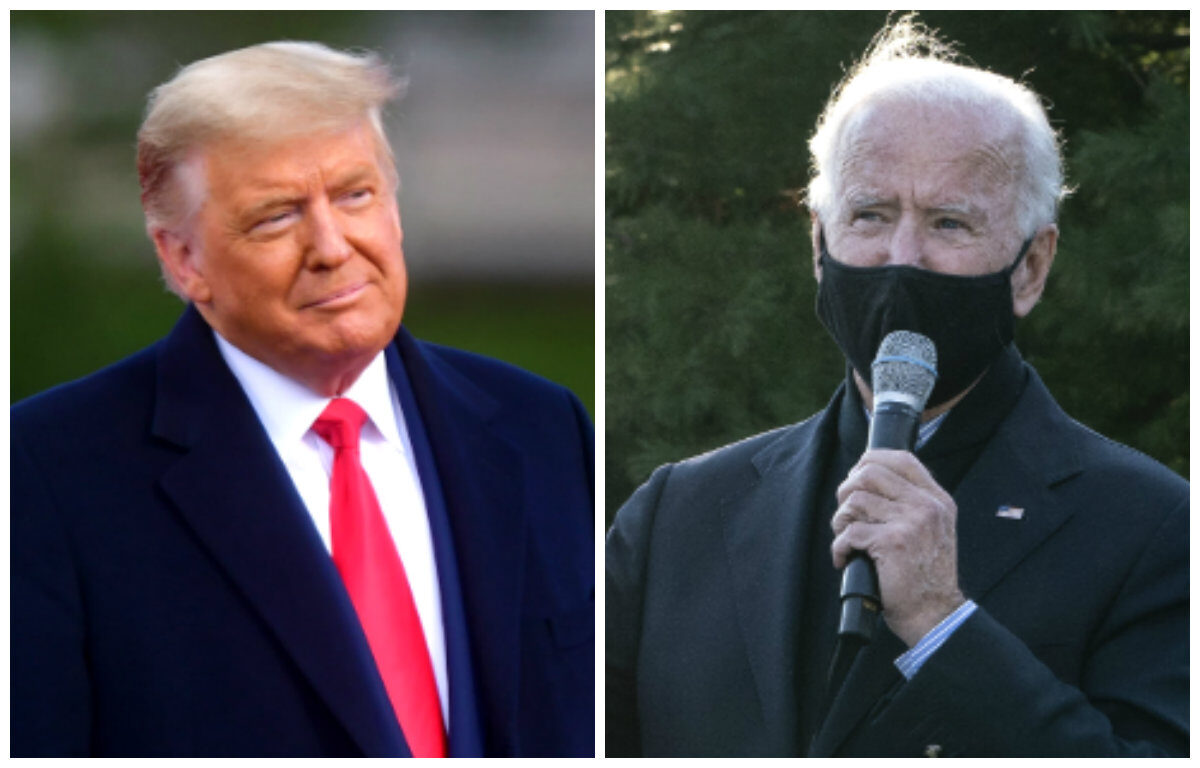 Reuters contributed to this report.