President Donald Trump on Wednesday thanked a top Pentagon official for his service in confirming that he is leaving the administration.
"I would like to thank John Rood for his service to our Country, and wish him well in his future endeavors!" Trump wrote in a statement. Rood is the undersecretary for Defense for Policy at the Pentagon.
The president was replying to a Bloomberg News reporter, who said Rood was slated to resign. She claimed that some administration officials lacked the confidence in carrying out Trump's policies.
The Department of Defense confirmed in a press briefing that Rood would be stepping down at the end of the month.
Rood also had written a letter to the president about his resignation.
"It is my understanding from Secretary Esper that you requested my resignation from serving as Under Secretary of Defense for Policy. Senior administration officials appointed by the President serve at the pleasure of the President, and therefore, as you have requested, I am providing my resignation effective February 28, 2020," Rood wrote in the letter, CNN reported.
Rood was involved in implementing the administration's National Defense Strategy, which is meant to guide policy decisions since it was released in 2018, according to the Military Times.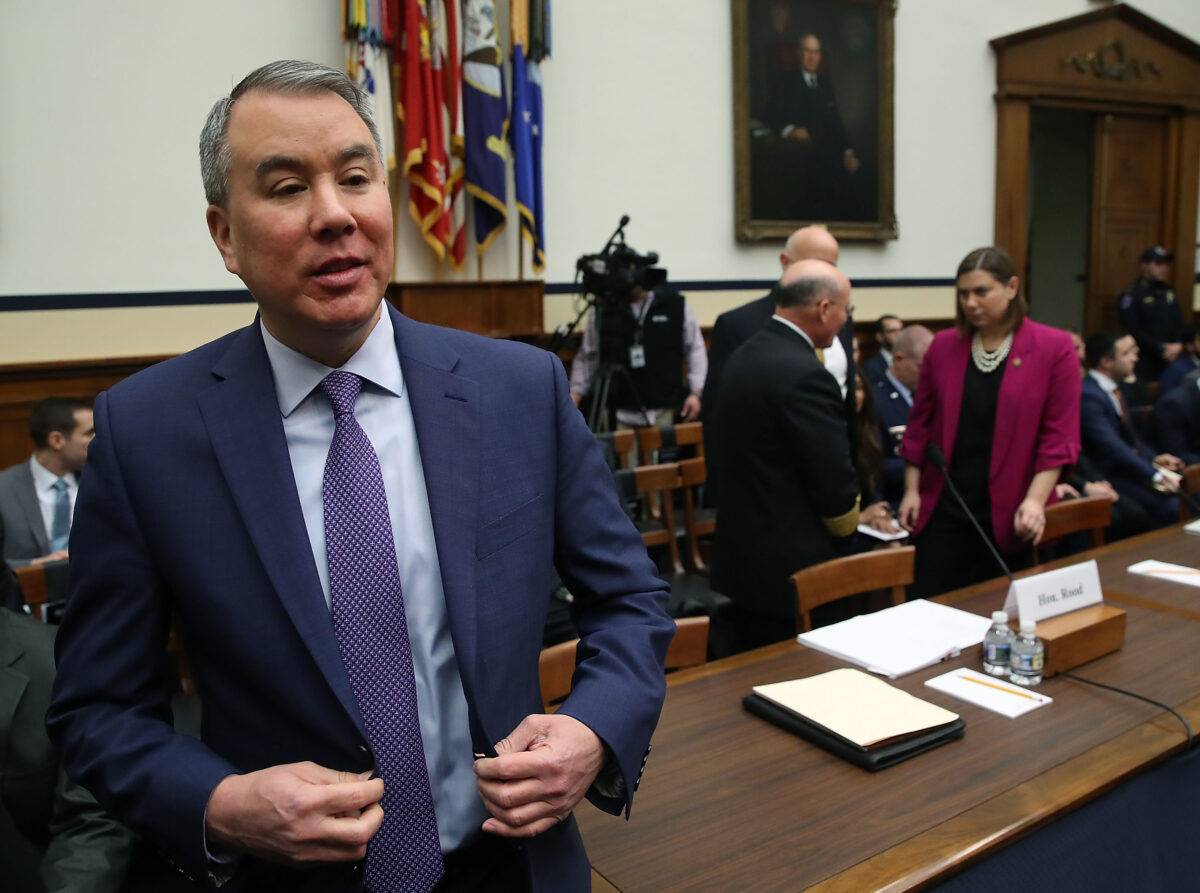 "I would like to thank John Rood for his service to the Department," Defense Secretary Mark Esper said in a statement about his departure. "John has played a critical role on a wide range of DoD issues including modernizing our nuclear deterrence capability, efforts to increase burden sharing by our NATO allies, our Missile Defense Review and implementing the National Defense Strategy. I wish him all the best in his future endeavors."
He took over in 2018 and serves as an adviser to Esper. Rood was also a figure in the impeachment inquiry as he certified that Ukraine was attempting to make efforts to reform its policies to receive millions of dollars in military aid, the Times reported.
"The United States remains committed to assisting with the implementation of these reforms to bolster Ukraine's ability to defend its territorial integrity in support of a secure and democratic Ukraine," Rood wrote in the letter, reported The Hill.
Rood was also asked Dec. 4 by media outlets about whether Kyiv was meeting its reform agenda.
"We do believe the Ukrainians have made progress in meeting their defense reform goals and made progress in working on corruption," Rood told reporters. "There is more work to be done. Significant work to be done. All I can say is that's what we've been consistent in saying in our public comments and in our written correspondence with the Congress and others."