President Donald Trump told the governors of states to crack down on violent protesters and rioting across the United States, according to multiple news outlets that published transcripts of the call.
White House press secretary Kayleigh McEnany later told reporters in a briefing at the White House that Trump called on governors to act and use National Guard troops.
"The president has made clear that what we are seeing on America's streets is unacceptable," McEnany said. "Violence, looting, anarchy, lawlessness are not to be tolerated."
Trump, according to the call transcript, called on the governors to "dominate" several times to "take back your streets," saying that many of them are "weak."
"You have to dominate, if you don't dominate you're wasting your time. They're going to run over you. You're going to look like a bunch of jerks. You have to dominate," the president told the governors.
McEnany told reporters he used the word "dominate" in reference to keeping the peace on streets, not regarding how police and National Guard members should handle protesters.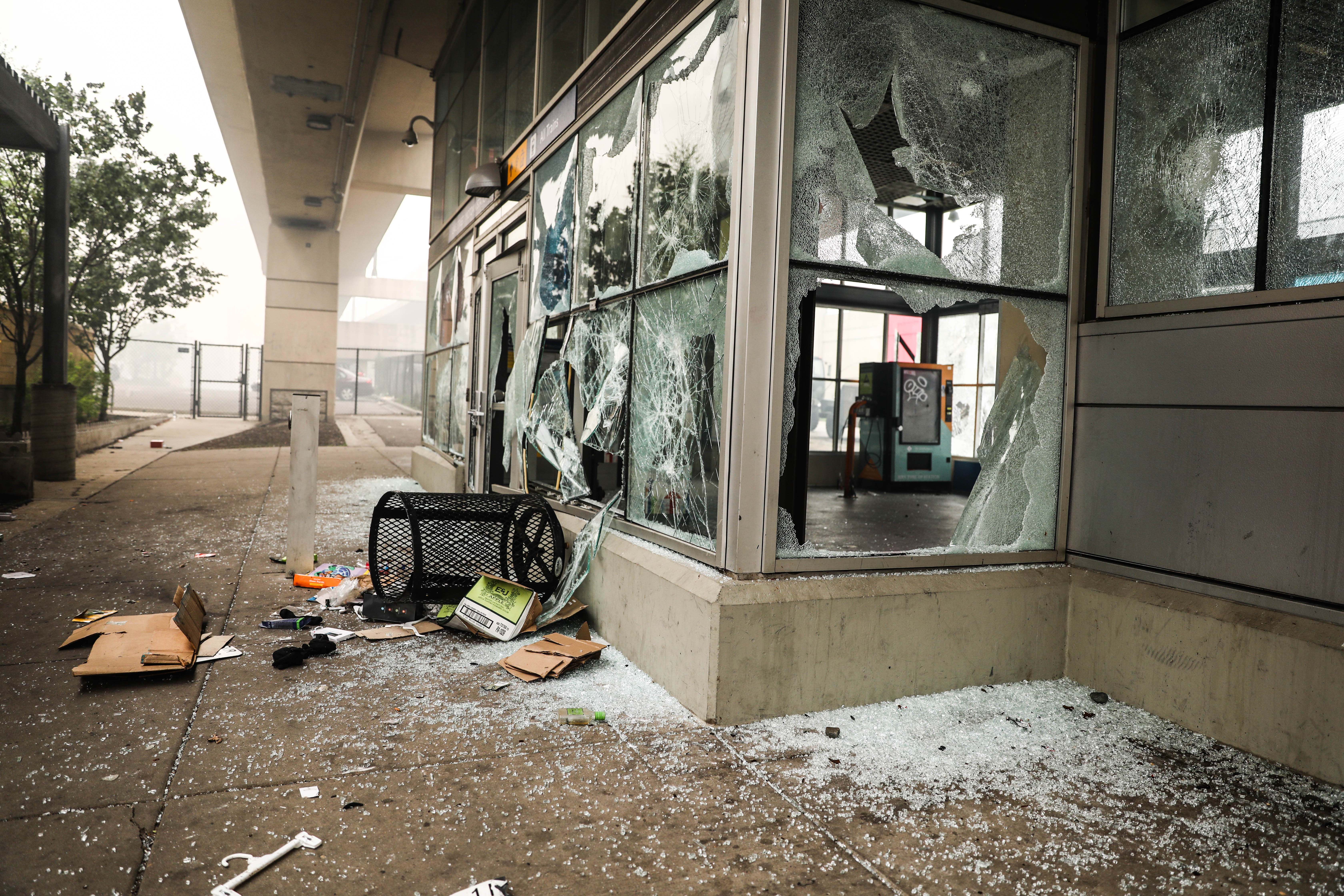 Protests—some of them violent—have persisted nationwide following the death of George Floyd, a black man who died in police custody in Minneapolis last week. An officer was seen pinning Floyd with his knee on his neck for several minutes.
"Washington was under very good control, but we're going to have it under much more control," Trump said. "We're going to pull in thousands of people." He said, "We're going to clamp down very, very strong."
Elaborating further, the president said the protests are eroding the United States' standing on the world stage, making it a laughingstock around the world.
"You're making a mistake because you're making yourselves look like fools," he told the governors on the call. "And some have done a great job. But a lot of you, it's not—it's not a great day for our country."
Trump said the violence is coming from radical left elements such as Antifa. Over the weekend, Trump said the United States would label the far-left militant group a terrorist organization.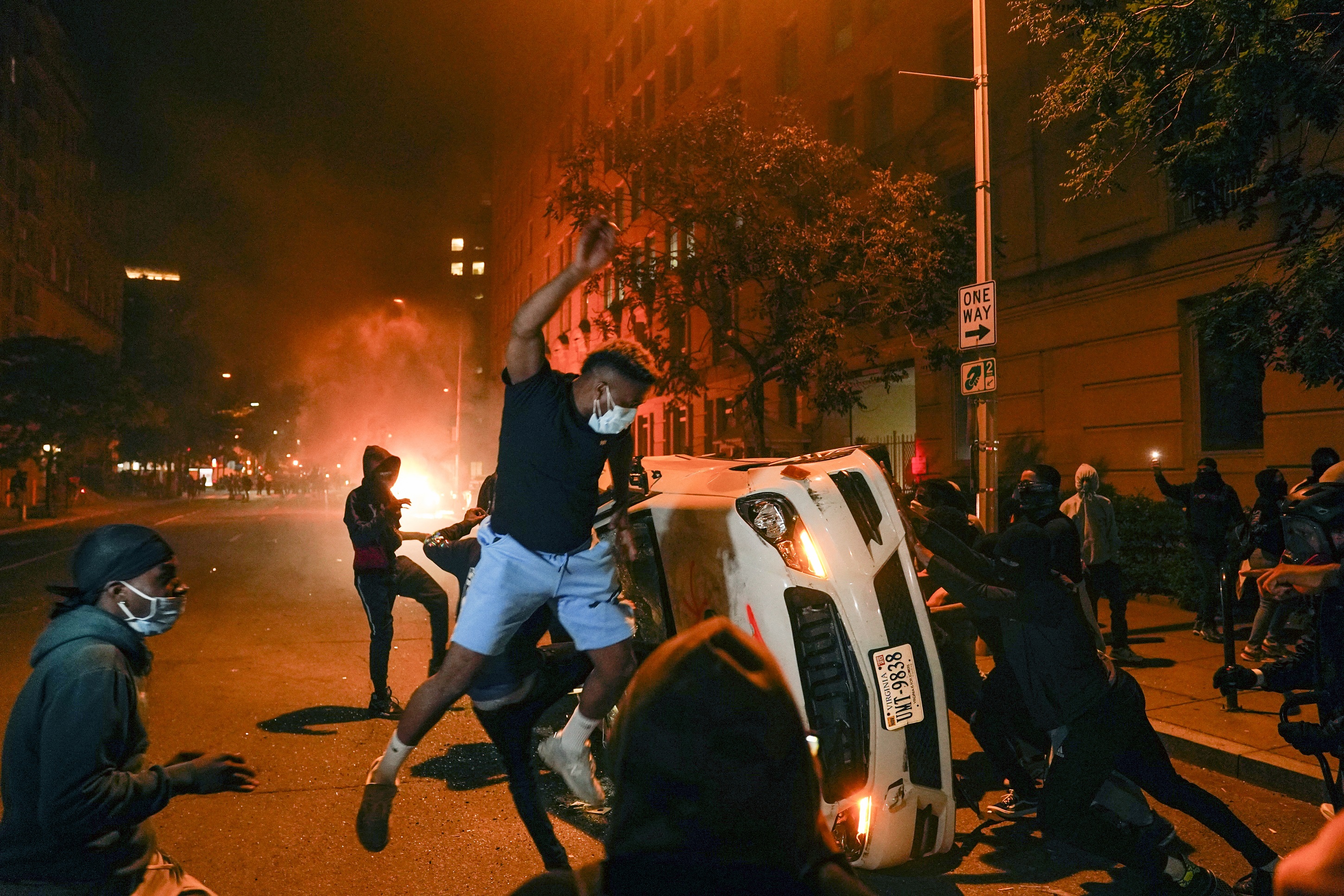 In the call, Trump was joined by Attorney General William Barr. "We can't play whack-a-mole," Barr told the governors.
He then called on them to call up the National Guard, crediting them with deescalating the situation in Minneapolis.
"Philadelphia, you'd better toughen up. Because what's going on in Philadelphia, like New York, is terrible. It's terrible. You'd better toughen—they'll never leave. I know you want to say, 'Oh, let's not call up the Guard, let's call up 200 people.' You've got a big National Guard out there that's ready to come in and fight like hell. I tell ya, the best, what they did in Minneapolis was incredible," he said.
His demands come after several days of protests, some of which leading to entire city blocks in ruin. The Associated Press reported that some 4,400 people have been taken into custody in that time frame.
Many small businesses were also targeted by looters and vandals, still reeling from the impacts of the CCP (Chinese Communist Party) virus pandemic.
Michigan Gov. Gretchen Whitmer, a Democrat, said in a statement that Trump's call to action was "deeply disturbing."
"The president repeatedly and viciously attacked governors, who are doing everything they can to keep the peace while fighting a once-in-a-generation global pandemic," she said.
Her response was questioned by McEnany, who said she is not sure "why Gov. Whitmer would be dismayed at the president telling governors to do their job."